The Liberal, Conservative and Green leaders spent some time in West Vancouver-Sunshine Coast-Sea to Sky Country in the final two days of the federal election campaign.
Green leader Elizabeth May, Conservative Andrew Scheer and Liberal Justin Trudeau met with their local candidates and supporters ahead of major campaign rallies on the Lower Mainland.
May joined Dana Taylor for a rally and sign waving at the Ferry Building Gallery in West Vancouver on Saturday.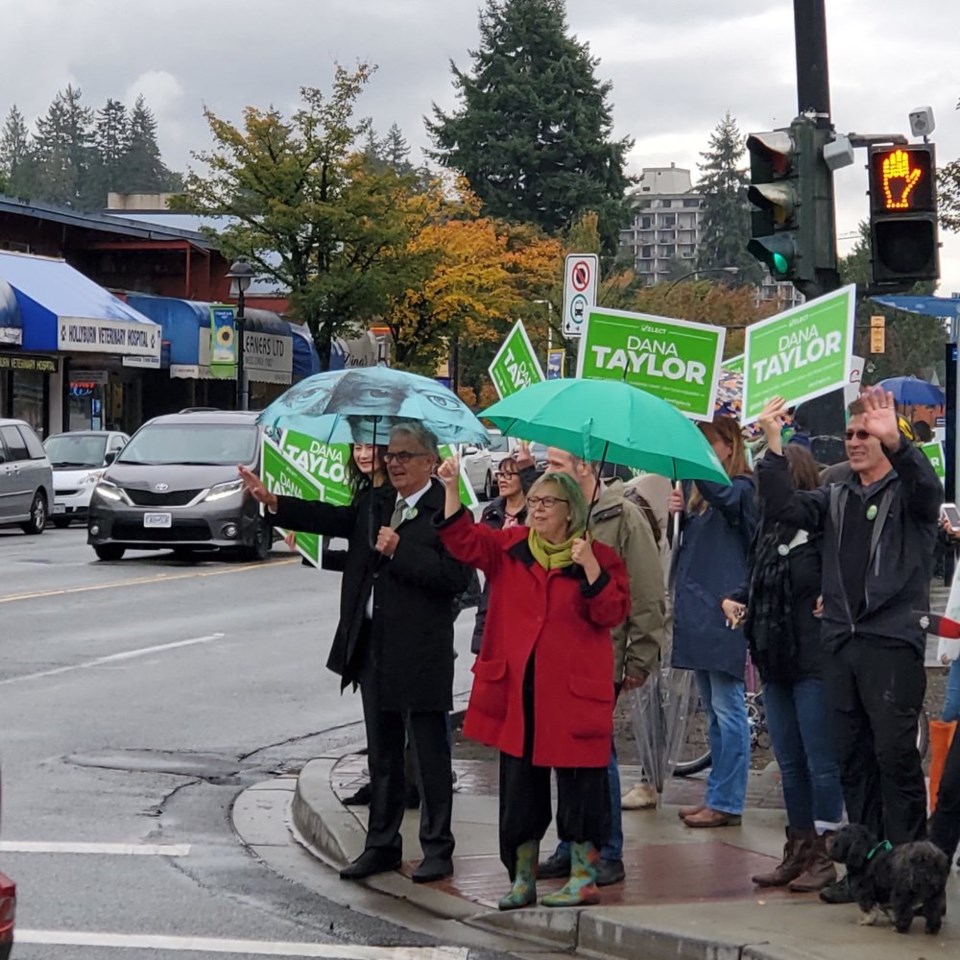 Scheer was at the headquarters of Gabrielle Loren in West Van on Sunday for a meet and greet with volunteers and to help with the campaign's get-out-the-vote effort.
Earlier on Sunday Trudeau stopped by the campaign headquarters of Patrick Weiler.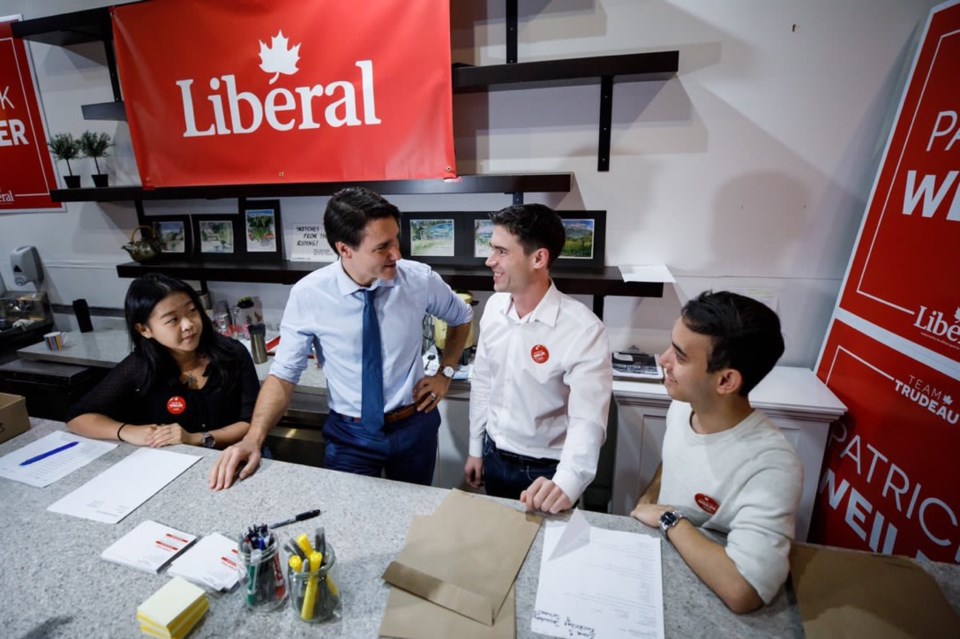 NDP leader Jagmeet Singh was also on the Lower Mainland on the weekend, but didn't make any campaign stops on the North Shore.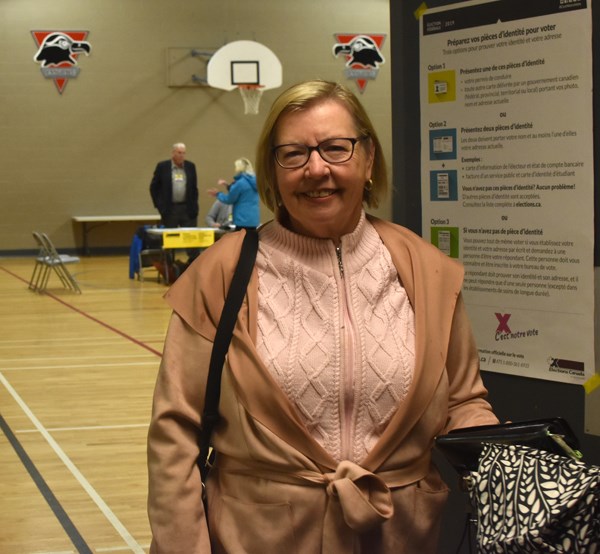 Polls in West Vancouver-Sunshine Coast-Sea to Sky Country close at 7 p.m. today and returning officer Charles Jeffery told Coast Reporter that all was running smoothly, with steady traffic but no long lines.
Local voters will be making the choice between Liberal Patrick Weiler, Conservative Gabrielle Loren, Green Dana Taylor, New Democrat Judith Wilson, Doug Bebb of the People's Party, Gordon Jeffrey of the Rhinoceros Party and independent Terry Grimwood.
Coast Reporter will have results as soon as they come in at www.coastreporter.net