Print, online and digital marketing strategies
Since 1969, the North Shore News sales team has been a valued partner in local businesses advertising needs. The print product reaches 'every door on the North Shore' which effectively connects North and West Vancouver residents with local businesses to build awareness and successful advertising campaigns. For the past decade, the message reach has increased to online audiences and marketing tactics include digital strategies.
Glacier Media Digital (GMD) was born out of a need to provide top-level service for small businesses and global enterprises alike. Our complete digital marketing solutions span all demographics and media channels, delivering well over 20 million page views per month.
We exist to help you create a focused marketing strategy leveraging our existing audience data to ensure that your objectives are met with each campaign. Let us know how we can help you Get More Done through:
Website design
Display advertising
Content creation
Social media management
Social media advertising
Google Adwords (PPC)
Search Engine Optimization (SEO)
Chinese Digital Advertising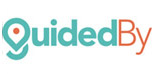 Connect your brand with your preferred target market by featuring your company in our directory.
Apply now by filling out the form below:
North Shore News
Contact Us
North Shore News Advertising Team
To discuss print, online or marketing opportunities, please contact a member of our Sales Team.