Tiara Davidson is happy to dispel every last one of the tired tropes.
As manager of North Shore Cannabis, Davidson has heard them all: cannabis users are lazy and don't particularly care about their physical well-being or seniors have no use for the herb or the notion that cannabis use is not conducive to a vibrant, active lifestyle.
No, no and no again.
While opinions on cannabis have very much shifted since its legalization back in 2018, the underlying negative stigma surrounding its use still remains for many.
"There's definitely an association that people who use cannabis just sit on the couch all day, they don't do anything, or they're unhealthy," Davidson says. "But I love to smoke and go to the gym. I'm hoping to change the stigma associated with cannabis, that it has potential benefits for health and wellness."
North Shore Cannabis opened in April 2021 and is a proudly woman-owned business catering to clients ranging in age from 19 to 85, from every conceivable background and life circumstance. Some choose to partake recreationally, while others utilize its supposed benefits for medicinal purposes, such as cancer patients seeking to spur their appetite.
Davidson's staff is all put through the CannaReps training program, the only program of its kind in Canada. In essence, it creates cannabis knowledge and practical experience akin to a sommelier in the wine world.
In short, Davidson and her staff have done their homework and then some.
"The staff talk about cannabis from the scientific perspective all the way down to each molecule, to the effects, lineage and how it interacts with different people's endocannabinoid systems so that every customer has a very personal, tailored experience," Davidson says.
"I think it can be irresponsible for people to suggest things that alter the way you think without having that proper research and knowledge, and confidence behind what they say."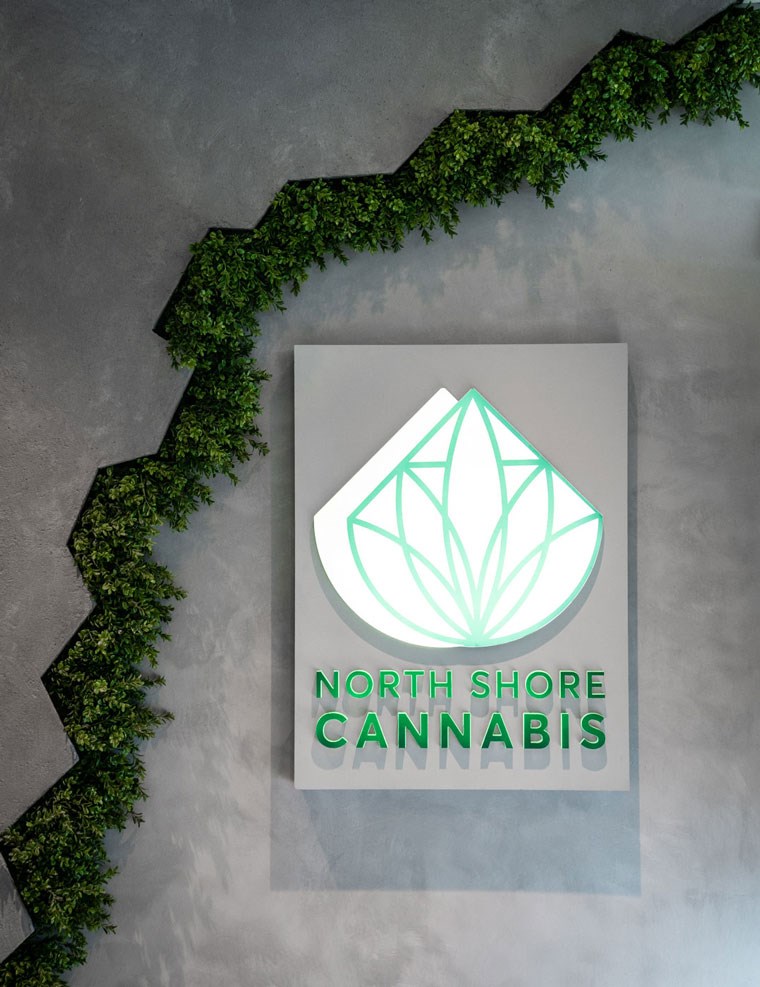 Davidson has prepared a crash course for those new to the cannabis world, covering everything from dosage, consumption methods, applications and uses.
First thing's first – what's with the acronyms?
"Cannabidiol (CBD) is the non-psychoactive component of cannabis, whereas Tetrahydrocannabinol (THC) is psychoactive – It impacts both cognitive and physical function that CBD doesn't," Davidson says.
Question the second: how can cannabis help someone and who comes in for it?
"I have a lot of customers who are coming off oxycodone or other hardcore painkillers that they've been prescribed that makes them hate the way their bodies feel, so they want something more natural," Davidson says. "We have people with broken bones coming in, people with Parkinson's or Crohn's disease, people with cancer – it really is such a wide variety of people who are seeking a more natural way to feel better."
Davidson's clientele reports any number of proposed benefits, peace of mind and perhaps most importantly, an escape from chronic pain. To that end, Davidson suggests CBD has been found to help with inflammation, nausea, skin health, anxiety or those who have trouble sleeping.
"THC can also make you sleepy and helps people who have low appetites," Davidson says. "I have a customer who comes in who is going through chemotherapy and they can't eat anything so they smoke THC to be able to eat."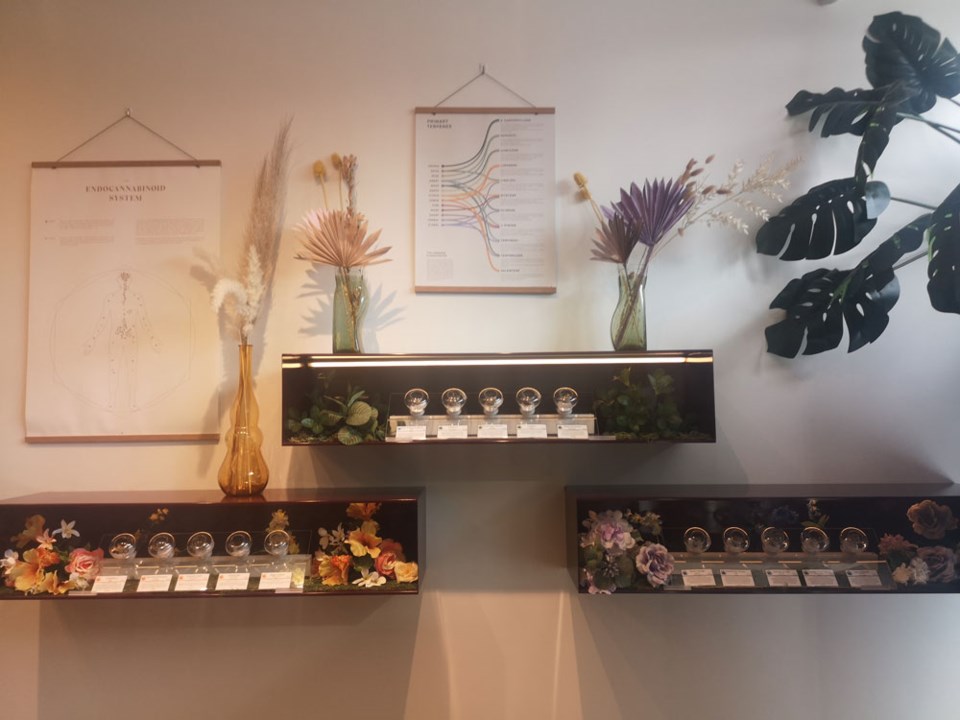 ​​​Consumption methods can be divided into three main categories: edibles, inhalation and topicals. Edibles come in the form of gummies, oils or capsules; the inhalation experience includes loose flowers or pre-rolled joints and topicals are applied directly to the skin without getting you high.
As for dosage, Davidson is quick to point out the following: start slow, particularly if you're new to cannabis. Anything below a 15 per cent THC threshold for smokeable cannabis is considered quite low; anything above 20 per cent is for seasoned smokers. For edibles, the recommended starting dose is 2.5 milligrams, versus 10 milligrams for CBD.
"It's important to note that with CBD not with being psychoactive, it is important to have a small amount of THC, which is something a lot of people don't understand," Davidson adds.
"CBD does not actually attach to any receptors the same way THC does, so when they're paired together, that's when you're going to get the full benefit. This pairing is called the entourage effect, which provides the desired effects you need to ensure all the cannabinoids are working together.
"You do need that little bit to make a big difference there."