It's fairly obvious to everyone—whether you're musically inclined or not—that learning to play an instrument and making music doesn't happen overnight.
To become proficient at any level, polishing this ability involves a great deal of patience and practice, and, of course, passion. But did you know that learning an instrument can provide many benefits to your child? Not to mention, it delivers a range of benefits for adults, too.
At Mermi Music Academy, they live up to their motto: "teach, laugh, and love." Mermi Vosough, founder and certified piano teacher, professes that the academy's students bring joy and laughter to their days.
"Music is love, and students learn music to feed their souls in a stress-free, friendly, fun and judgement-free environment," Vosough says. "We try hard to create quality lessons to achieve this goal.
"The first step of performing music is understanding how to convey emotion with the notes and using musical dynamics such as tempo, rhythm, and tone. A true musician makes the music come alive with feeling."
With a dedicated and caring teaching team (instructors speak Spanish and Mandarin), they offer all levels of music lessons for piano, violin, ukulele and guitar for adults, teens and children aged four and up.
"We have a lot of adult students," reveals Vosough. "Our eldest is 75 and has been coming to the academy for two years. She's proof you're never too old to learn an instrument."
Getting started is as easy as booking a free consultation and trial lesson.
"We learn each student's personality and ability and discover what type of music they like to play, and then customize our style of teaching to them," explains Vosough. "We get to know how to keep their pace to ensure it's parallel with their needs."
Self-discipline, perseverance, self-confidence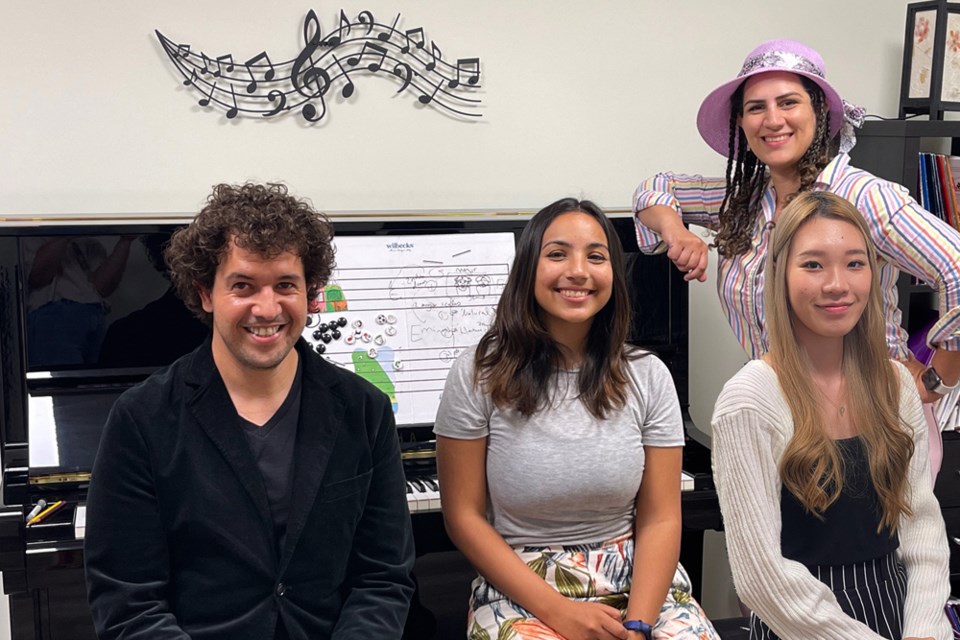 Learning an instrument at any age requires self-discipline, consistency, and motivation.
"The amount of dedication has a direct effect on the level of accomplishment," says Vosough. "If we practice more, we learn faster, but if we cannot practice as much as needed but keep having the lessons and play continuously, eventually we learn the concept just in longer time; it's the student's choice if they want to learn fast or slow."
"Nowadays there are a lot of distractions for students who are not as dedicated as before," believes Vosough. "We encourage them to dedicate more time to music by putting passion and love toward music and music lessons, because when they enjoy, they'll continue, and when they continue, they'll learn."
Vosough adds, "I believe consistency comes first, motivation second and practice, third. I think just focusing on practice is considered old fashion; today what works most in education, especially in music, is encouragement, passion, motivation, and also loving and enjoying what you are doing."
Self-confidence comes from practice and taking pride in every accomplishment. "Every lesson or group lesson prepares them for playing their recitals or public performances we have," says Vosough. "Not only do they gain confidence playing for family and friends, but hearing the audience clapping helps boost their self-esteem. Students experience a great sense of accomplishment after a performance."
Creativity, academic skills, cognition​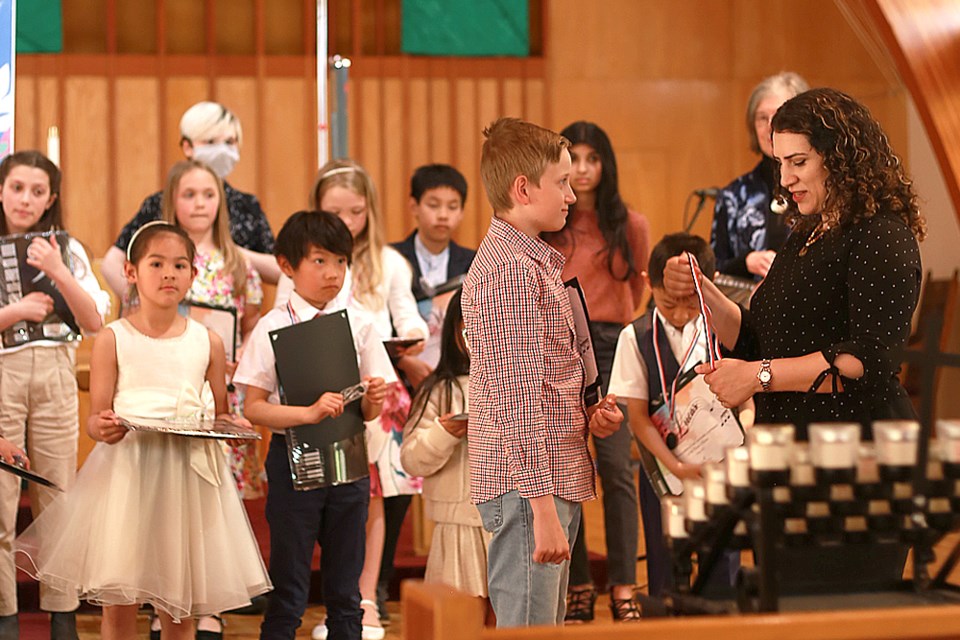 Making music naturally elicits self-expression and creativity. It also helps the body and mind work together. Music and math are highly intertwined: it's time, rhythm and calculating.
"You're using both hands playing piano, and you're doing different things," explains Vosough. "Both sides of the brain are working; you're solving a problem and thinking of a solution to coordinate both hands."
Learning to play music can also reduce stress and anxiety in adults and in seniors. It's also been known to help with depression, social isolation, and in deterring cognitive impairments like dementia.
Music lessons cultivate qualities that lead to lifetime success.
Vosough's advice? "Try it and see how it goes. Maybe you'll awaken a wonderful potential in yourself."
For more information or to book a free consultation and trial lesson, visit mermimusic.com.