From its health benefits to its wide taste appeal, one of the essential go-to pantry ingredients everyone should stock is quality extra virgin olive oil (EVOO).
For centuries, it has been a staple in the Mediterranean diet and is renowned world-wide as a heart-healthy fat, rich in antioxidants and polyphenols (a group of antioxidants). However, choosing a fresh and authentic EVOO can be challenging, mainly because labelling has become a hotbed of confusion and, surprisingly, unabated deception.
"The International Olive Oil Commission (IOC) sets the standards for the European EVOOs," says Judy Lilly, owner, Spanish Gold Imports (SGI). "They maintain that an EVOO contain nothing more than the fresh fruit juice."
She adds, "True EVOOS have standards for acidity, peroxide and wax levels, which a certified lab is required to measure; unfortunately, the standards set out by the IOC are not enforced, and any producer can label a virgin oil 'extra virgin.'"
Judy and her husband, Jeff, discovered the Alonso family's Oro del Desierto Olive Estate, while in Tabernas, Spain in 2001, and fell in love with Oro's award-winning Coupage (a blend of three olive varietals).
Inferior EVOOs have a particularly limited shelf life and can be tainted when you purchase them. "That's what got me on my path," admits Lilly. "Coming back to B.C. after 12 years in Spain and buying oil and finding it already rancid, which occurs because of poor harvesting practices.
"Once olives have been picked, it's imperative to get them into the mill and processed within six hours," she explains. "It is difficult to do on a big estate. I've been in the mill and in the fields working with the family, so I have confidence in them."
That's why for SGI, provenance is key to quality and freshness. "There's no one between us and the olive estate," says Lilly. "During our 12 years in Spain, we tasted many EVOOS, and none were better than Oro del Desierto."
How to distinguish a quality EVOO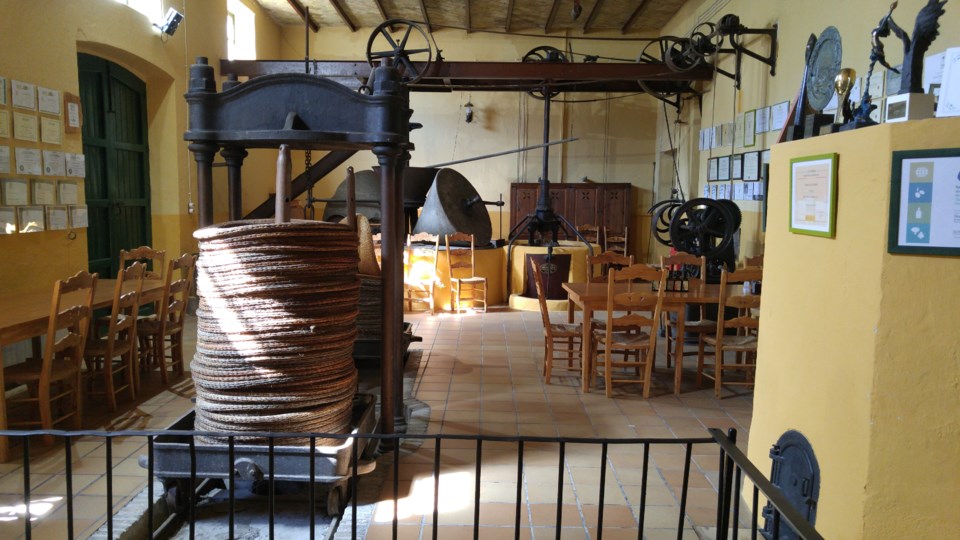 "Several factors lead to a finished product's flavour profile: olive varietal, terroir, and polyphenols," says Lilly. "Many people don't realize the importance of polyphenols—the higher the polyphenols, the better. However, not all EVOO labels list their polyphenol concentration: Oro's label lists 450mg/kg, which is high."
Avoid odourless or musty oils—the Oro oils have aromas of freshly cut grass, green tomato, bitter almond and even banana. "Bitterness is an excellent indicator of polyphenol presence, always accompanied by fruitness," says Lilly.
Health benefits and cuisine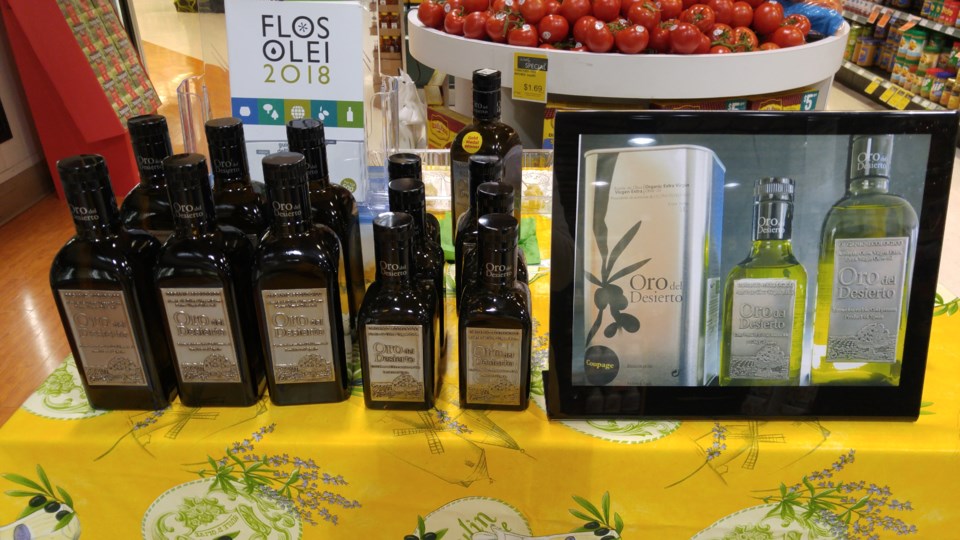 By purchasing unauthentic EVOO, you're sidestepping the health benefits. Oro contains as many as 25 different polyphenols, which contain anti-inflammatory properties. Evidence-based research is ongoing, but some studies reveal that daily intake (say, four tablespoons), can help lower your risks for some cancers, cardiovascular disease, and dementia, as well as, aid in your digestive health, and help stabilize your blood sugar.
Toast smothered in olive oil and rubbed with garlic, topped with fresh tomatoes and flake salt is a typical Spanish breakfast, according to Lilly.
It's versatility is endless. Elevate your recipes, drizzle it on pasta, on veggies, maybe a glaze for your main, or liven up your salad. Perfect for bread dipping, or as Lily suggests, topped on oatmeal or add to your baking, like brownies.
"Oro, with its complexity and three-olive blend, pairs beautifully with dark chocolate. But don't use just any EVOO, because you won't get the same result."
For more information on the products SGI offers, visit spanishgoldimp.wpengine.com or email Judy Lilly at Judy@spangold.org. You can also visit SGI's table for a taste of Coupage at Gourmet Warehouse at 1340 East Hastings St, Vancouver, on October 29, from 11 a.m. - 1 p.m.