As Canada's partner under the National Shipbuilding Strategy, Seaspan is transforming our shipbuilding and marine industries through innovation, unique partnerships and developing world-class talent. As we lead the growth of a West Coast centre of excellence in shipbuilding and ship repair, we are investing in our communities and creating well-paying jobs for Canadians.
A recent study conducted by Deloitte on Seaspan's socio-economic contributions found that our new construction and repair businesses have contributed a total of $2.3 billion in GDP, 3,372 annual jobs and $71 million in local government revenues to North Vancouver over the past ten years.
Care for the environment
To help us achieve success, we embed a strong commitment to social and environmental standards in everything we do. We are focused on continuous improvement and adopt best practices to see results. As an example, last year we were able to divert from the landfill more than 75 per cent of the waste generated across our three shipyards, which earned Seaspan the highest performance rating under the Green Marine Performance Indicator for Waste Management.
We also helped complete habitat restoration projects at the estuary that connects MacKay Creek in North Vancouver to the Burrard Inlet. These are providing valuable salt marsh habitat and critical areas of refuge for salmon.
Seaspan recognizes the importance of Indigenous Peoples' long history and connection with the lands and waters. We continue to advance new partnerships with our Indigenous neighbours, create employment and economic development opportunities, and support the ongoing relationships with local First Nations at our business and project sites.
Collaboration with our communities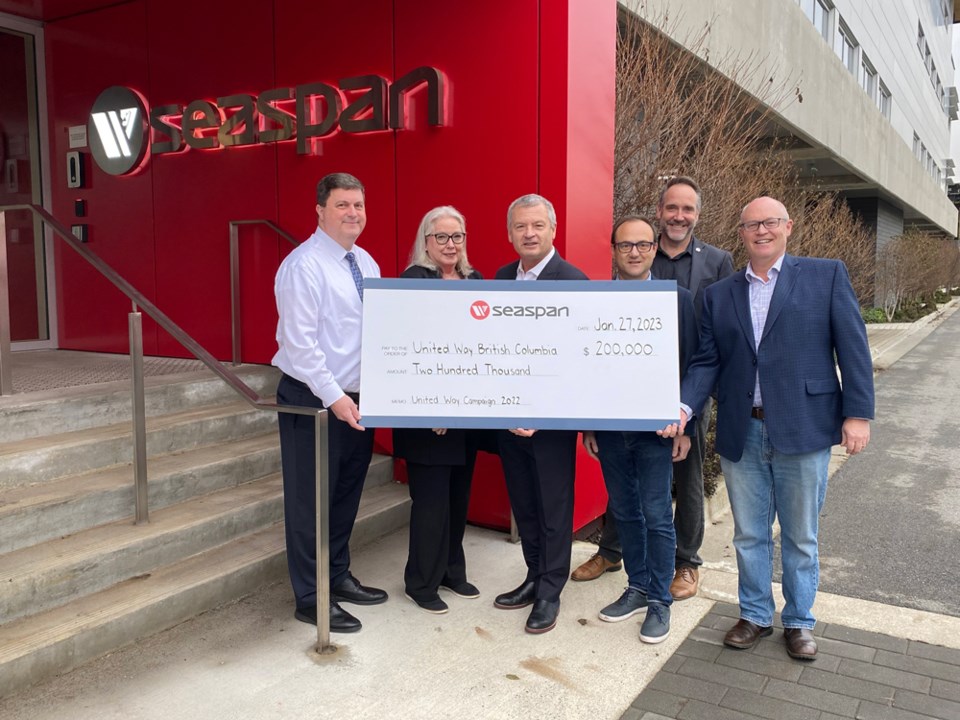 Seaspan has a proud history of giving in our communities and last year was no exception.
In 2022, Seaspan and its subsidiaries donated approximately $250,000 to local organizations. Additional donations were made in conjunction with the Dennis and Phyllis Washington Foundation, contributing to an additional $500,000 to charitable and philanthropic causes. Together, we have invested more than $18.5 million into our communities since 2013.
From donations to the Pacific Salmon Foundation, YWCA and Capilano University, to supporting Canada Day events and the Tsleil-Waututh Nation's Canoe Festival, we are committed to being a good corporate neighbour.
We are also proud to report that 2022 was a record-breaking year for our annual fundraising campaign for United Way. Seaspan donated $200,000, which represents the largest single contribution that we've ever made to support their mission of building strong and healthy communities.
Attracting untapped talent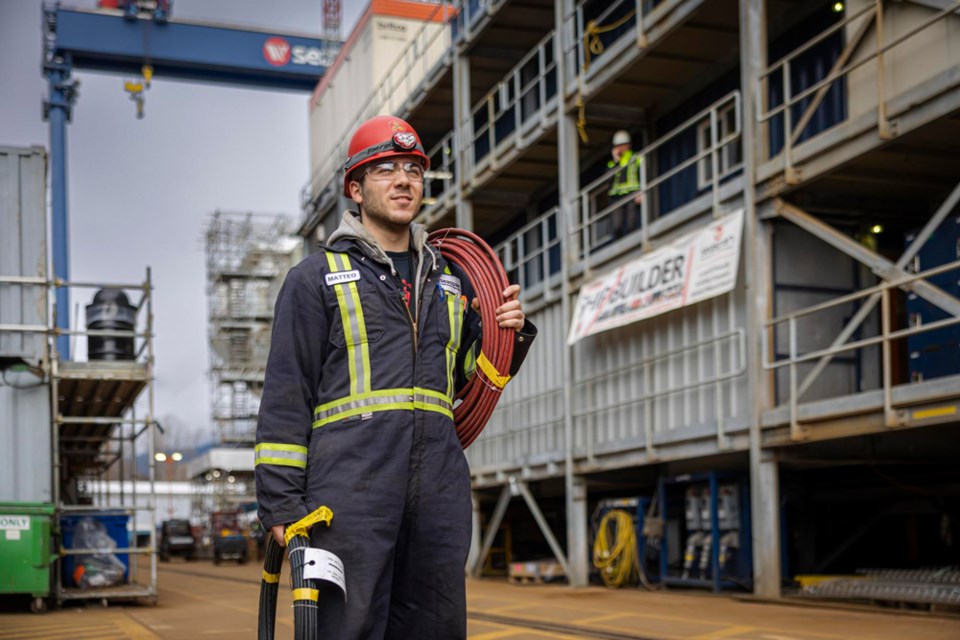 Seaspan is a major employer in B.C. and a workplace of choice not only for its employees, but also for apprentices and interns. As a significant contributor to training and skills development initiatives across the region, we can help ensure a pipeline of top marine talent for generations to come.
Over the next year alone, we will be adding hundreds of people to our team to help us deliver on our promise of ships built in Canada by Canadians. Our workforce will be building world-class ships for the next 25+ years and many of these career openings are quite literally a once-in-a-lifetime opportunity.
We have built a sustainable, competitive industry on the West Coast that is creating a new generation of shipbuilders and marine experts here at home in Canada. The hard work and collaboration of the talented teams at Seaspan are setting the stage for success for many decades to come.
To learn more about Seaspan's operations, career opportunities and community connections, visit our website at seaspan.com.

John McCarthy,
CEO of Seaspan Shipyards