Every summer, West Vancouver transforms into a hotbed of artistic expression during the Harmony Arts Festival, bringing together established and up-and-coming artists, artisans, and musicians to showcase arts and culture on the North Shore.
The community is celebrating its 31st anniversary of visual and performing arts this year, with 140,000 art-loving guests expected over the 10-day event, spanning from John Lawson Park to the Ferry Building landing and through Argyle Avenue along the waterfront between 14th and 16th Streets.
The deep talent pool spurs an art and design feast for the senses in all mediums, from painting and literary arts to carving, ensuring there will be artistic musings to appeal to everyone.
You'll experience a series of exhibitions at waterfront galleries, including open-air tents, kids' arts and crafts activities, performances, live music, two open-air markets, and food and beverages. And, in all likelihood, you'll fall in love with a local masterwork that you simply can't live without.
"We hosted a scaled-back version in 2021, so it's amazing to welcome back the entire arts community and our community partners and sponsors, who ensure the festival is open and free to all," says Christie Rosta, cultural services manager, District of West Vancouver. "The festival is presented by Odlum Brown Limited, who have been with us for more than two decades and are tremendous supporters.
"The energy and excitement that everyone has to participate is outstanding," notes Rosta. Largely a visual arts celebration at its inception in 1990, the event has seen remarkable growth throughout the years.
"We're building a visual arts hub in John Lawson Park, which will have several different exhibitions, including a place for kids to come and create," reveals Rosta. "Additionally, we've created a social component in the visual arts hub where you can come and sit and hang out, kind of like a garden party, with the best backdrop—West Van sunsets."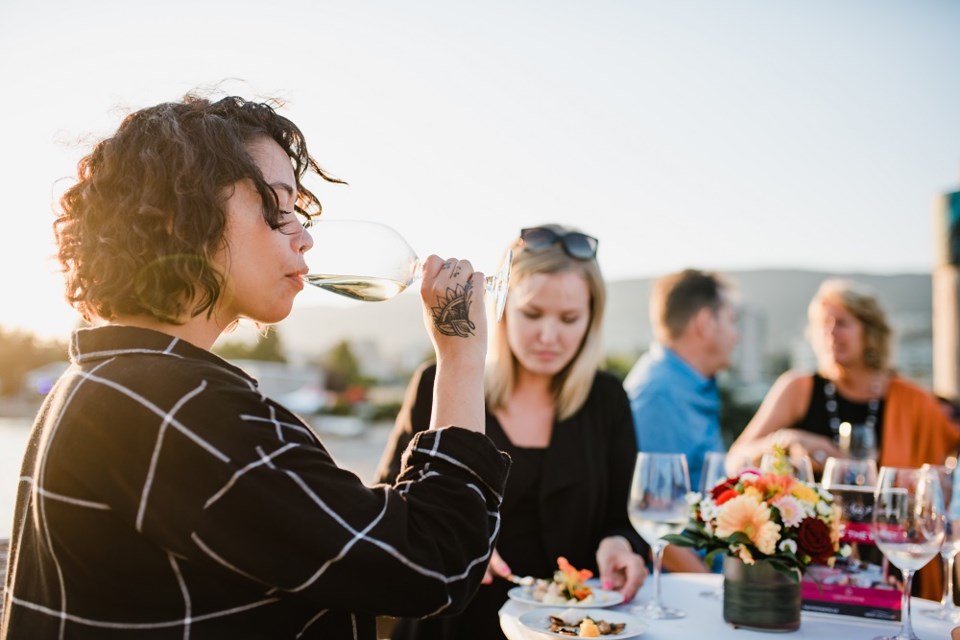 ​Music and culinary arts
Millennium Park serves as the festival's hub, featuring the Park Royal Beachside Patio and two stages, the Re/Max Garden Stage and Parc Retirement Living West Stage. Dine al fresco in the general seating area, with signature culinary offerings from restaurants, food trucks and vendors and refreshments from two different self-serve bars.
"We have a full lineup for both stages and we're very excited to see our local restaurants for Best of the West," says Rosta.
Twelve of the Lower Mainland's best restaurants are paired with 12 wineries for the culinary arts event and competition on August 3. Get your tickets and vote for your favourite, with unions like Wooden Fish + Okanagan Crush Pad, Mangia E Bevi Ristorante + Burrowing Owl, and Ancora Waterfront Dining and Patio + Tightrope Winery, among others.
Expect a staggering range of performers, a nod to the wonderfully diverse local music scene. Bust out your best moves for a roster of more than 50 musical performances, from R&B, jazz, and reggae, to funk, indie-pop, rock, folk and blues.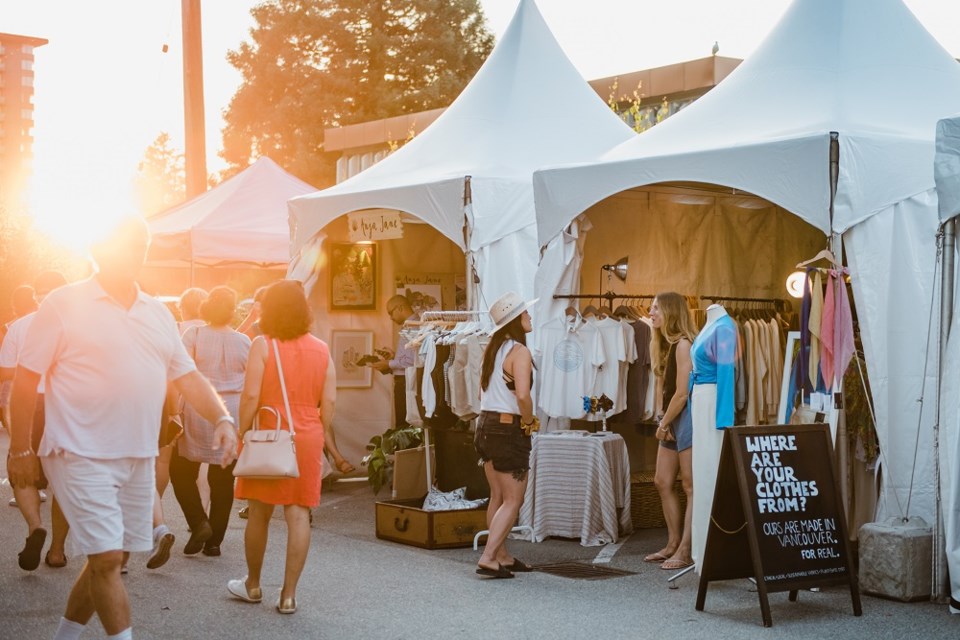 Markets and visual arts
Browse the Fresh St. Market Art Market for wide-ranging juried artwork and the mid-week Bespoke Night Market, August 2-4, 5-10 p.m., for unique handmade goods, ceramics, wellness, clothing, jewellery, artisan food, and more.
Other highlights include: ARTSPEAKS, a stimulating lineup of artist talks, demonstrations, and hands-on classes; the Indigenous Artists Studio and Carving tent, where Indigenous artists demonstrate carving techniques; Grand Prix Plein Air Challenge, and For the Love of Art, Children's Art Exhibition, showcasing art by local youth under 18.
"We've created a unique place where everyone belongs," says Rosta.
"Come and celebrate the community and join us for ground-breaking performances, stunning visual arts, and world-class culinary experiences in an unparalleled setting."
For more information, visit harmonyarts.ca.