Past, present, and future – the story of British Pacific Properties (BPP) is interwoven with the growth of West Vancouver and the North Shore, but it goes far beyond the development of housing.
The company has always believed building community is much more than bricks and mortar. It requires a commitment to the people and places that make up the fabric of the community. Since 1931, BPP has been a driving force for business, sustainability, and community.
"We have been rooted in West Vancouver for more than 90 years and long-committed to its success through community building on many levels," says Geoff Croll, president of British Pacific Properties. "Our culture is one of understanding and responding to community needs and reinvesting to create a meaningful impact where we build."
Monumental milestones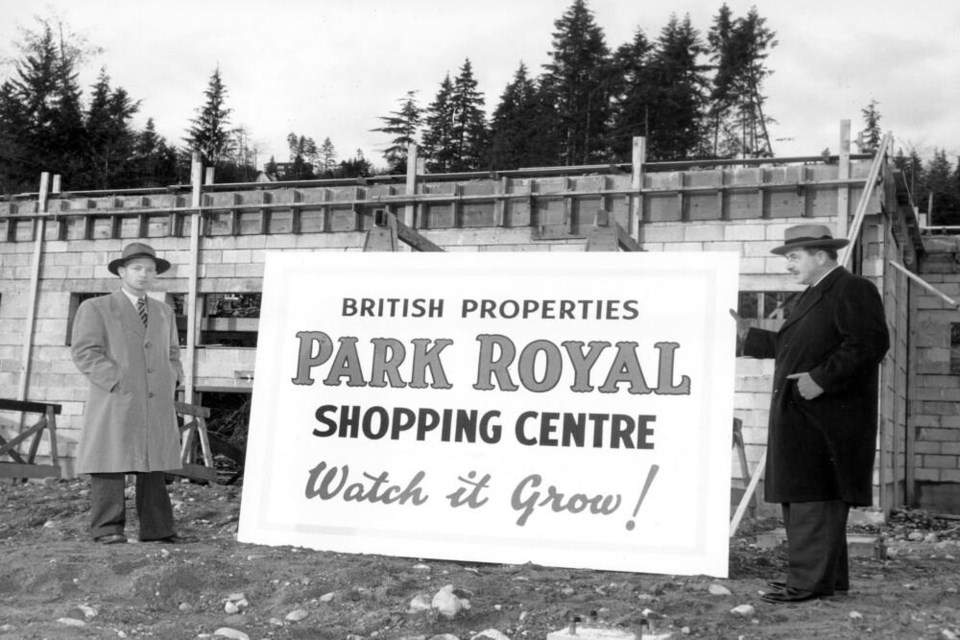 Since its inception, BPP has been committed to community building at a high level. In the 1930s, the company sought out experts, such as the Olmsted Brothers – landscape architects renowned for New York's Central Park and Montreal's Mount Royal – to design the 1,000-acre expanse of the original British Properties.
It also enlisted the services of Stanley F. Thomson, one of North America's premier golf course architects, to create the Capilano Golf Course, a crown jewel of the original British Properties.
The 1938 opening of the Lions Gate Bridge, designed, constructed, and financed by the company, established a vital connection between Vancouver and the North Shore, creating enhanced accessibility and serving as a catalyst for developing neighbourhoods and businesses on the North Shore.
It also provided much-needed construction jobs during the Great Depression, with the bridge coming to symbolize a link to the future and better times. Further supporting business and community, the company opened Park Royal Shopping Centre in 1950 — Canada's first covered shopping center.
Construction by design
British Pacific Properties has a reputation for quality construction and craftsmanship, having created many of the municipality's most well-known neighbourhoods.
Uplands, their newest neighbourhood, is woven into the hillside of the British Properties, offering a unique and diverse range of housing options. In Uplands, BPP has assembled many of this generation's renowned architects – including Olson Kundig, Saunders Architecture, Ramsay Worden and BattersbyHowat – to create a diverse range of West Coast Modern homes – carrying on the tradition of Arthur Erickson, Ned Pratt, Ron Thom and Fred Hollingsworth, who were the vanguards of this architectural movement, which blossomed in West Vancouver, emphasizing building in harmony with the natural elements on the Pacific Coast.
Reverence for nature
At the same time, British Pacific Properties is conscious of its responsibility to the 2,000 acres of land currently under its stewardship, including its relationship to the existing community below, the recreational playground above, and the complex network of streams and wetlands that wind across the mountainside.
It weaves this philosophy into each facet of its craft through thoughtful decision-making, community planning, repurposing natural material, wildfire prevention, and striving to be on the leading edge of sustainable building and planning.
When complete this winter, Courtenay, a condominium residence nestled in Mulgrave Park, will have the largest solar array in West Vancouver. Similarly, The Collection and Hawksley, in Uplands, will feature solar farms that will make BPP one of the largest installers of solar power on the North Shore.
Since 1931, the company has designated over 220 acres as community park space – an area larger than the beloved 182-acre Lighthouse Park. When Cypress Village moves ahead, British Pacific Properties will dedicate an additional 260-acres of land at Eagleridge adjacent to Whyte Lake Park and Nelson Canyon Park in addition to the over 100 acres of park space within the Cypress Village area.
To learn more about Uplands, and these Pacific-inspired homes, visit britishproperties.com.