A major new hotel on West Broadway in Vancouver's Fairview neighbourhood, on which public input was sought earlier this year, is under consideration by the City with its rezoning application now submitted.
The proposed site is at 878-898 West Broadway, between Willow and Laurel streets, which is the current home of a well-loved live-music venue, the Fairview Pub, and a three-star 117-room hotel, the Park Inn.
The new hotel, designed by Arno Matis Architecture, is intended to serve both tourists and families visiting the nearby Vancouver General Hospital, with a large proportion of much-needed long-term-stay suites.
The proposal comprises two towers at 13 and 11 storeys, joined by a mixed-use podium. Between them, the buildings will contain:
• 438 hotel units (258 short-term and 180 long-term stay);
• commercial space at ground level;
• a building height of 43 metres (142 feet); and
• 485 underground car parking spaces and 35 bicycle spaces.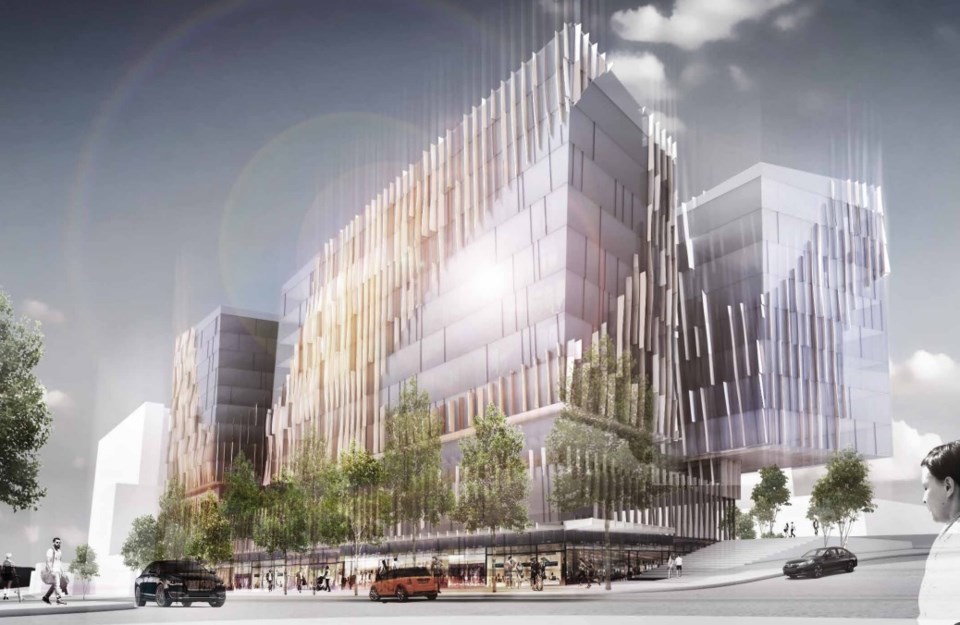 The hotel design aims to complement its intention to serve the hospital, with a "wellness" theme in its architectural and material choices. The rezoning application says, "The architectural expression is derived from a desire to connect to the natural context and mountain topography of the region. The orientation toward 'wellness' and healthy building is a strong driver for the use of natural materials (including the use of wood) and primacy of the landscape and the healing properties of nature in the expression of this project."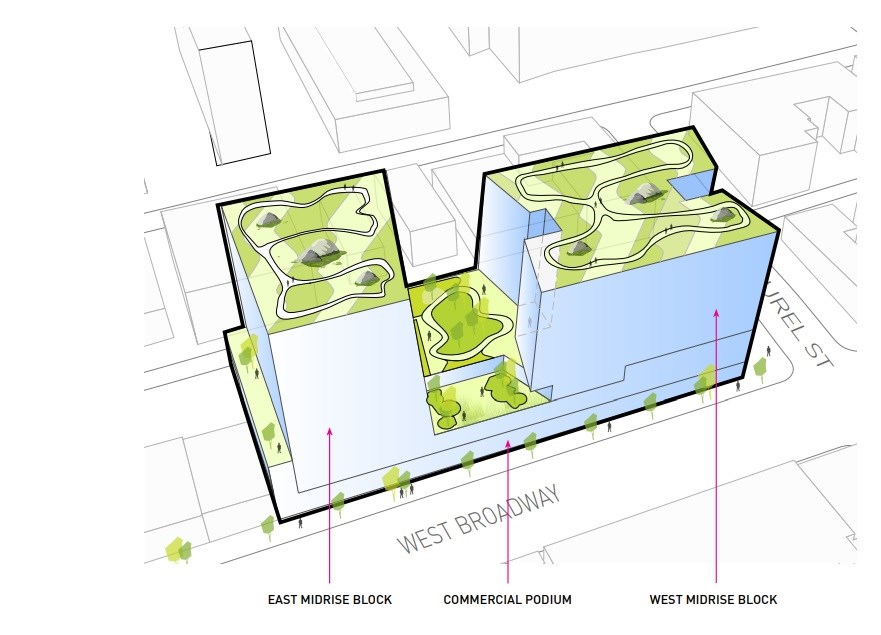 The building's two tower rooftops and podium rooftop will each have gardens with walking paths that will enjoy Fairview's spectacular city and mountain vistas. The application reads, "In addition to the materiality of the form, the healing properties of nature are expressed in the proposal. Podium courtyard and roof gardens and pathways sit atop each massing element creating 'wellness pathes [sic]'. This pathes [sic] are expressed in the building form and landscape surfaces, and tie together the palette of wellness-oriented amenities."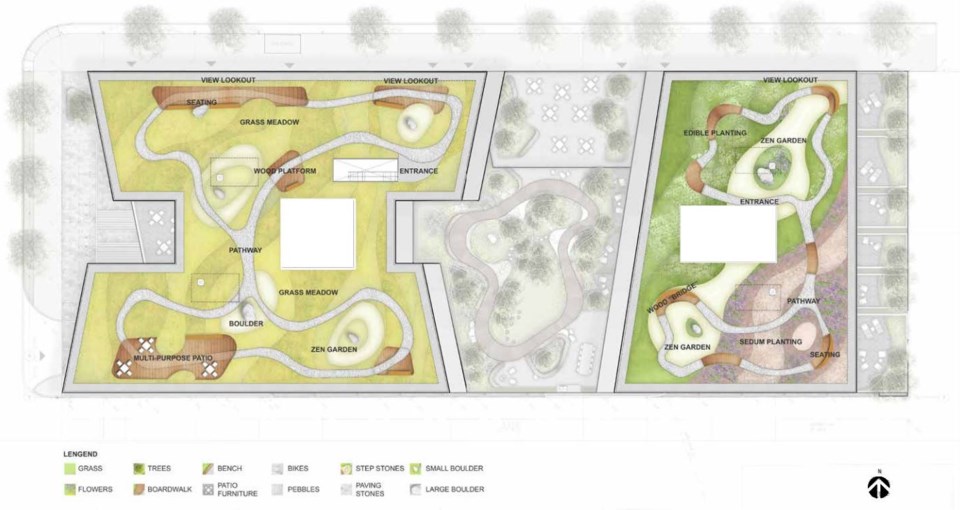 The application is being considered under the Metro Core Job and Economy Land Use Plan, which encourages economic development in designated areas including the Broadway Corridor, which will be seeing a SkyTrain extension.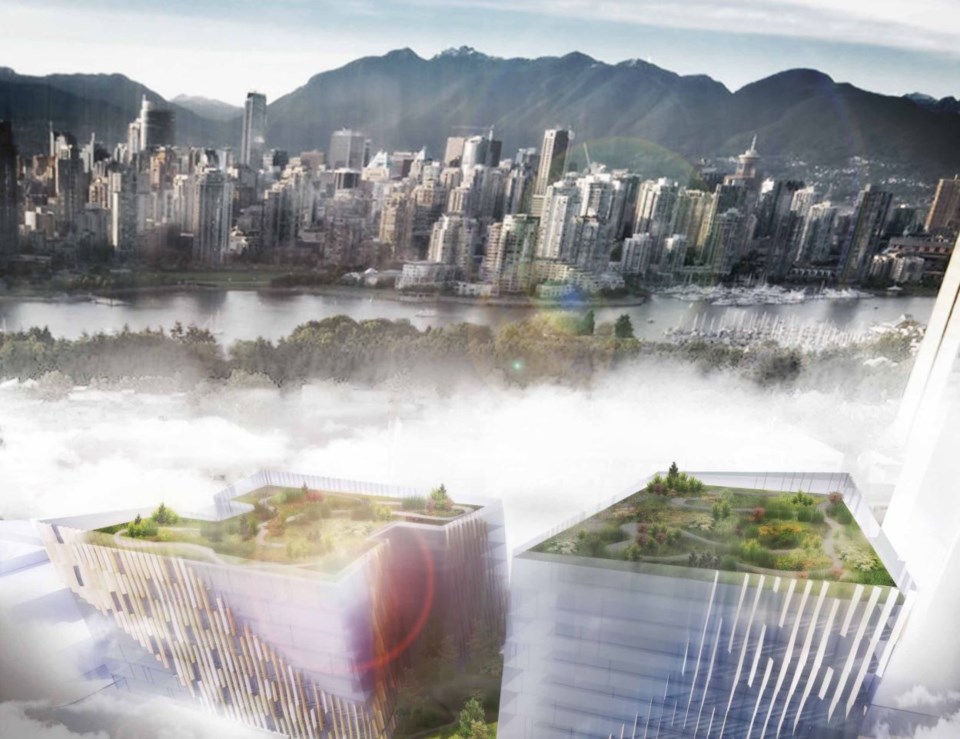 A community open house for the project is scheduled be held this summer. The City said that further details will be announced soon. In the meantime, members of the public can provide comments by filling out the City's online feedback form.