Behind tall hedges and wrought-iron gates, waterfront homes that look out on West Vancouver's West Bay and Dundarave shores or overlook ocean vistas from high above in the British Properties remain the preserve of some of the wealthiest people in the province.
Mansions in several neighbourhoods on the North Shore continue to be among the most sought-after addresses among the uber-affluent.
This is a world where home movie-theatres, heated driveways, private elevators, wine cellars and infinity pools are considered standard features.
Seventy-three of the 500 highest-assessed properties in B.C. were in West Vancouver this year. The three top-assessed properties in West Vancouver were all valued at more than $30 million.
Topping the list is a 11,000-square-foot five-bedroom waterfront mansion, custom designed by architect Russell Hollingsworth, at 3330 Radcliffe Ave. Its assessment value is listed at $35.1 million – down microscopically from last year's assessed value of $35.2 million.
The second-highest assessment is another Hollingsworth-designed Dundarave waterfront mansion at 2588 Bellevue Ave, valued at $30.86 million – similar to last year.
The third highest is a massive $30.5-million Chartwell mansion at 1690 Marlowe Ave. – down slightly in value from $31.2 million last year.
Other neighbouring mansions in the Sandy Cove, West Bay and Chartwell neighbourhoods round out West Vancouver's top 10 assessments – which start at a $22.9-million value for a waterfront property at 3350 Radcliffe – and head skywards from there.
At the top end of the real estate market, however, assessed values may or may not reflect a true market value, said West Vancouver Realtor Brent Eilers, with Remax Masters Realty.
The movie moguls, international financiers, and mining executives who tend to own such properties probably aren't worrying about how to pay their property tax bill and likely won't be showing up at a local assessment review panel to dicker with assessors.
"They have big egos and they want their assessed value to be high," he said.
"You'll often see the top-end homes tend to be proportionally higher than the mid-range homes."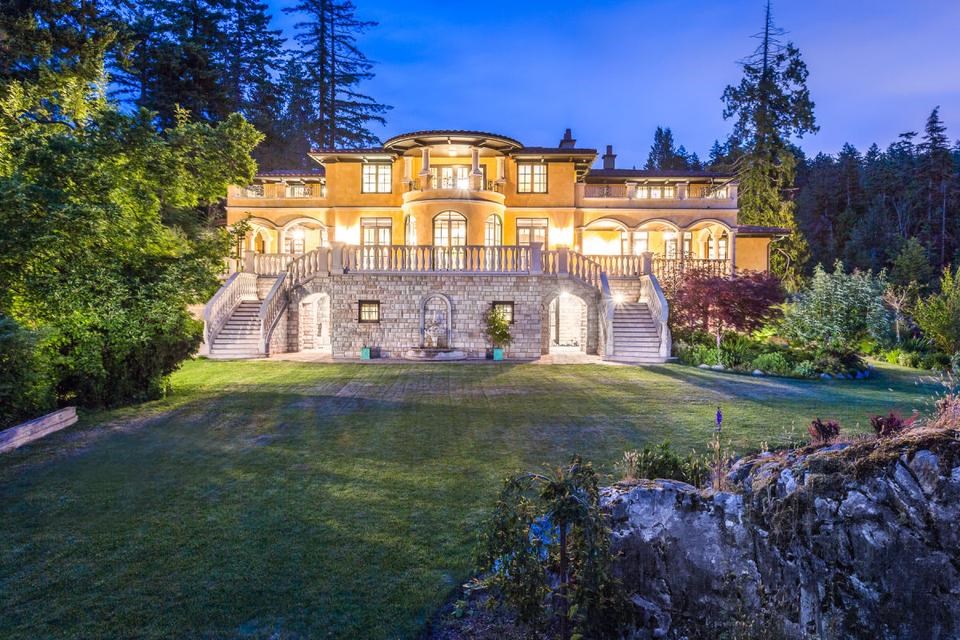 Among the luxury mansions that actually sold last year, a massive seven-bedroom eight-bathroom Caulfeild estate at 5050 Happy Valley Lane went for the highest price – at just under $17.9 million. Other top sellers included a six-bedroom seven-bathroom British Properties view home at 719 Eyremount Dr., which sold for $15.2 million, and a five-bedroom eight-bathroom Chartwell house at 1428 Sandhurst Pl. that went for $15 million.
But what happens at the very highest rung of the market often doesn't have much to do with general real estate conditions, said Eilers. Those high-end luxury mansions require "a very rare and unique buyer. . . It's like expensive art or jewelry. It's in the eye of the beholder."
"The bulk of the homes in West Vancouver all sold for under $8 million."
As usual, the most exclusive enclave in North Vancouver remained a neighbourhood on the Dollarton waterfront, where six properties cracked the $10-million mark in assessed value this year.
The highest assessed property in North Vancouver was a home there at 628 Beachview Ave., assessed at $10.6 million. Neighbouring homes at 672 Beachview Ave. – valued at $10.47 million – and 650 Lowry Lane – valued at $10.33 million – rounded out the top three, with all 10 top North Vancouver assessments within three blocks of each other.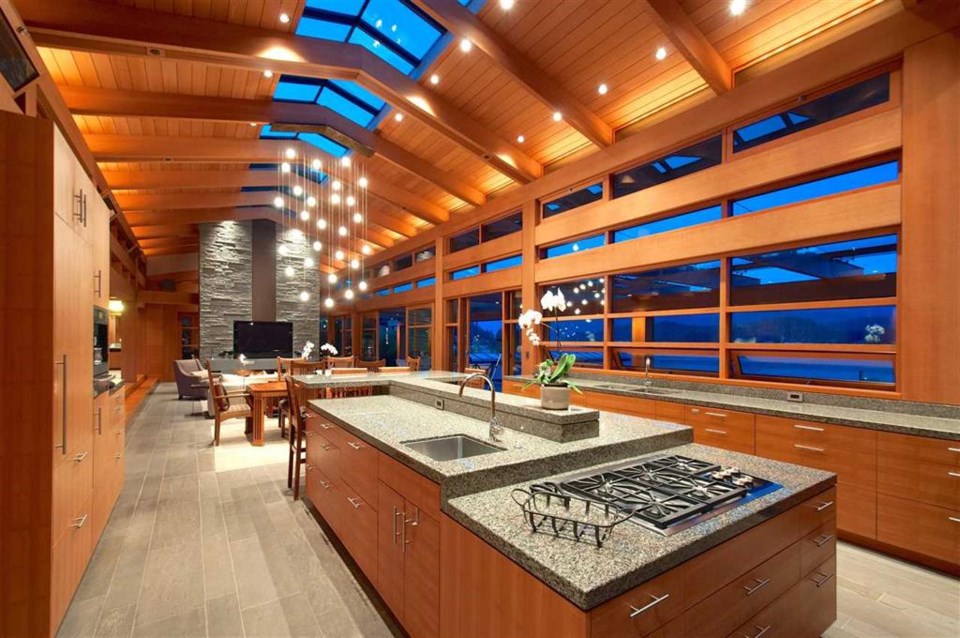 One of those homes – at 672 Beachview Ave. – was also the property that fetched the highest sale price in North Vancouver last year. The 7,200-square-foot waterfront home sold for $11.1 million. Another home in the neighbourhood – a three-bedroom 5,000-square-foot home at 850 Beachview Ave. – sold for $7.5 million. Single-family homes in Edgemont were also among those fetching top dollar in North Vancouver, with four houses there selling for between $4 million and $4.7 million last year.
In the City of North Vancouver, it wasn't a detached house but a top-floor waterfront condominium that had the highest assessment. That condo, at 1301 - 199 Victory Ship Way was assessed at $7 million – a massive increase from its assessed value of $4.4 million last year.
A new five-bedroom house, constructed in 2016, at 355 Somerset St. in Tempe Heights was the second-highest assessment in the city at $3.96 million. The third-highest assessment was the heritage Hamersley House at 350 East Second St. with a value of $3.6 million.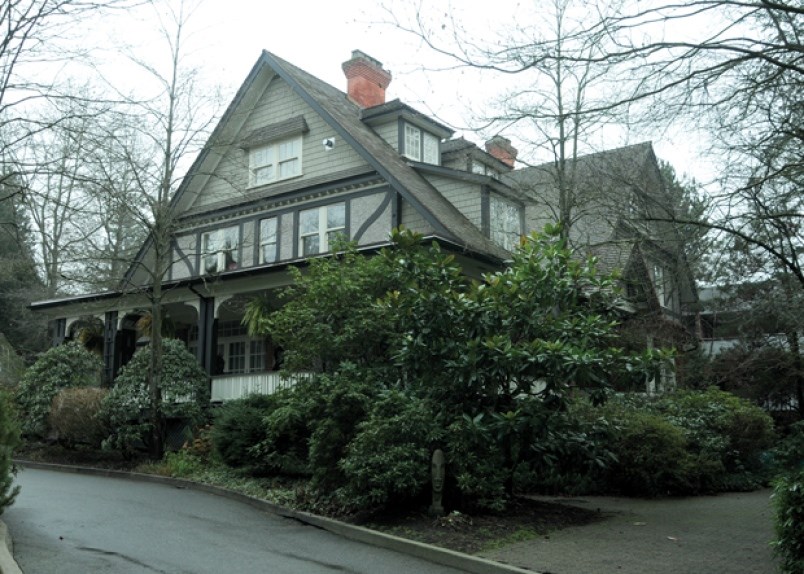 Other single-family homes in the Tempe Heights and Grand Boulevard neighbourhoods rounded out the city's highest assessments.
But in all areas of the North Shore, values of luxury condos were also notably on the rise in the past year, joining the ranks of sought-after addresses.
In West Vancouver, values of condos in the most exclusive waterfront buildings outstripped the values of most single-family homes on the North Shore. The penthouse at 2288 Bellevue Ave., for instance, was valued at $10.2 million. Other strata units in buildings whose addresses were in a four-block strip of the Dundarave waterfront, between 1900 and 2300 Bellevue Street, were assessed at between $7.3 million and $9.8 million.
Some of the pricier condos sold in that neighbourhood last year went for between $4.2 million and $7.9 million. Three units yet to be built in the new Sewell's development at Horseshoe Bay were among the most expensive condos sold last year, going for between $3.5 million and $6 million.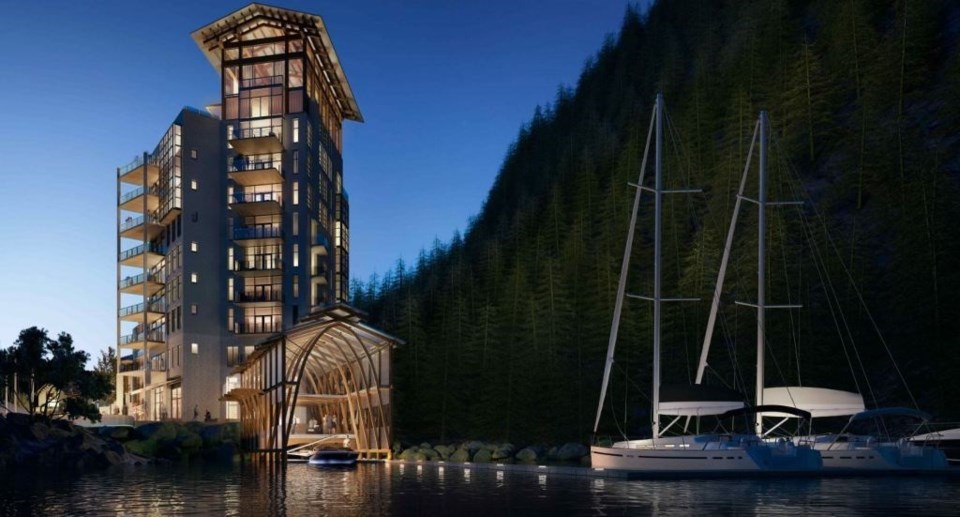 In the city, eight of the highest assessed waterfront condominiums clocked in at between $2.6 million and $3.1 million. Waterfront condos in Lower Lonsdale also dominated the list of most expensive condos sold last year with one unit at 175 Victory Ship Way selling for $5.1 million. Other high-priced North Vancouver condos went for between $1.7 million and $2.5 million.
In the District of North Vancouver, the highest assessed condominiums were all in a new building at 3750 Edgemont Blvd., valued at between $2.1 and $2.2 million.
Some of those buying into luxury condos are downsizing homeowners, said Eilers. Others are investors.
Foreign buyers are still a significant factor in sales of high-end properties, said Eilers, but they are willing to pay less than they were during the market frenzy of the past two years.