Only five per cent of British Columbians think that taxing foreign buyers on real estate purchases has resulted in homes becoming more affordable, according to a survey released this week by real estate website Zoocasa.
That's despite 77 per cent of B.C. respondents saying that they are in support of a foreign buyer tax, and 76 per cent saying they believe that foreign buyers are pushing up prices in their city.
Metro Vancouver's foreign buyer tax was introduced in August 2016, and since then, the region has seen much slower growth – but still growth overall – in detached home prices. Condos and townhomes, meanwhile, have continued to see rapid price rises.
Of the nationwide survey, B.C. respondents had by far the biggest proportion of supporters for a foreign buyer tax at 77 per cent. This was followed by 70 per cent of respondents in Ontario, where a foreign buyer tax was implemented one year ago in the Greater Toronto Area.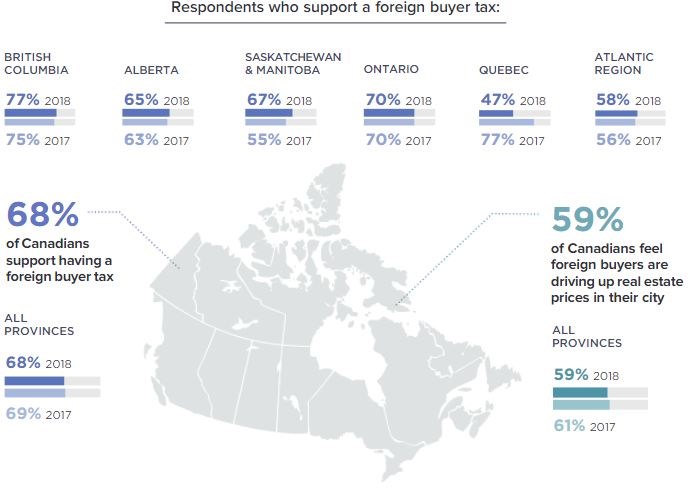 Even though support for the tax was high in British Columbia, only five per cent said that their region's foreign buyer tax had brought down home prices, with 63 per cent saying that it had not, and 32 per cent unsure. In Ontario, perception that the tax introduced last April had helped with affordability was much higher, at 16 per cent.

Click here for the full report, which also discusses the potential effects of new marijuana laws on home prices – our story on that here.