Despite it being completed back in 2006, one of the most bleeding-edge contemporary homes on the market right now has to be this five-bedroom house in West Vancouver's Altamont, which looks like it belongs in the Hollywood Hills.
It was placed on the market March 5 for $10.8 million, making it West Vancouver's highest-priced (and the Lower Mainland's third-priciest) new MLS® home listing of last week (March 5-11).
However, that sub-$11 million price tag is relatively modest compared with some recent listings – such as this British Properties house listed the previous week, and the two even-more-expensive West Side homes listed last week.
The steel, glass and concrete home is described in the listing as "the pinnacle of ultra-modern European architecture" and boasts a range of smart-home and other hidden features. The pool has luxurious curved waterfalls (see top image) and "endless swimming" jets. The pool terrace also has a hot tub and sweeping views of the city and ocean.
Inside, the open-plan concept, polished concrete floors, exposed steel joists, all-glass walls, powered blinds and warehouse-sized sliding doors give the home an edgy, industrial feel.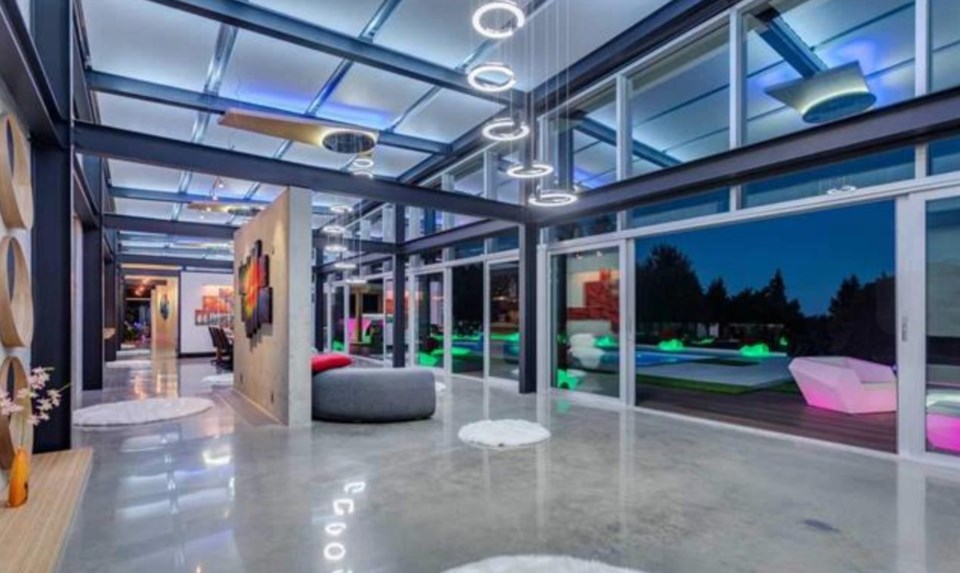 There is more than 7,000 square feet of total interior space, giving the home huge living and entertaining areas.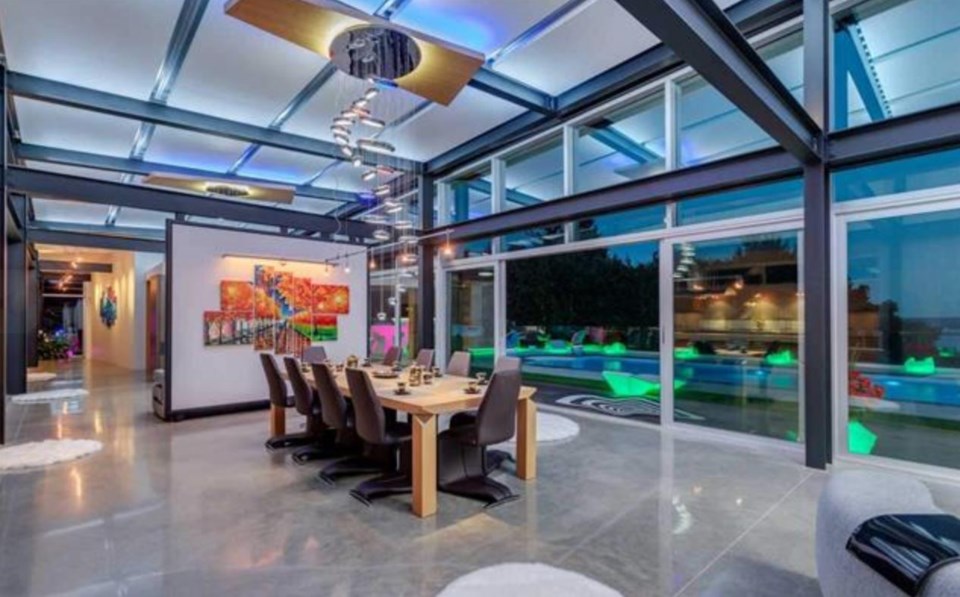 The chef's dream of a kitchen has ultra-high-end appliances and countertops made of granite, bamboo and stainless steel.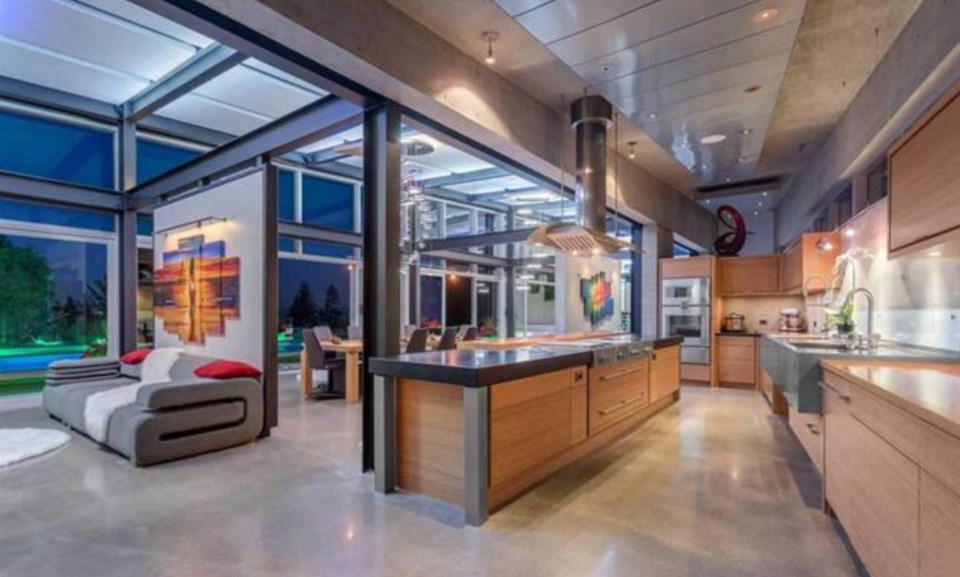 There are five bedrooms and six bathrooms, all of which are kept toasty with geothermal and radiant heating.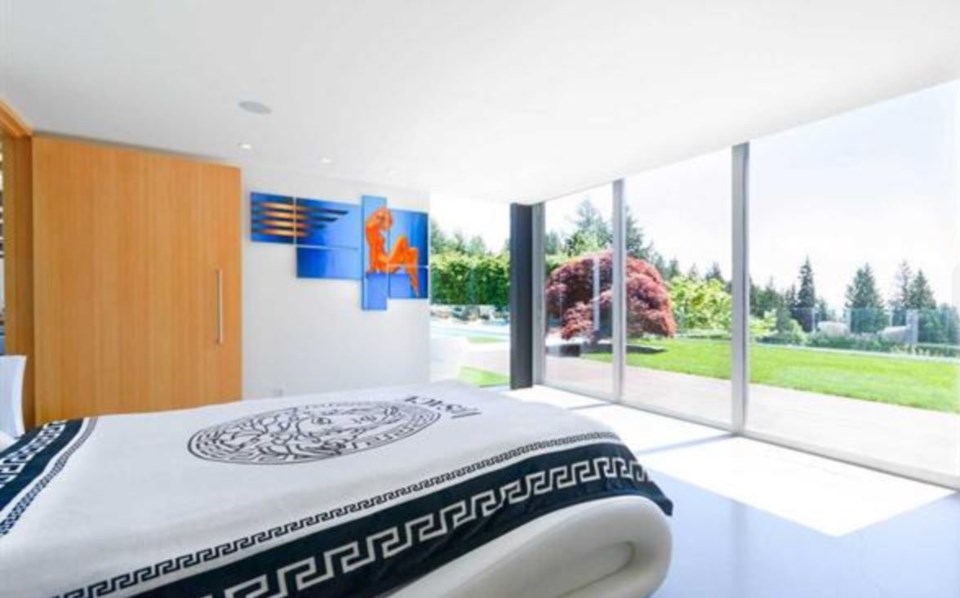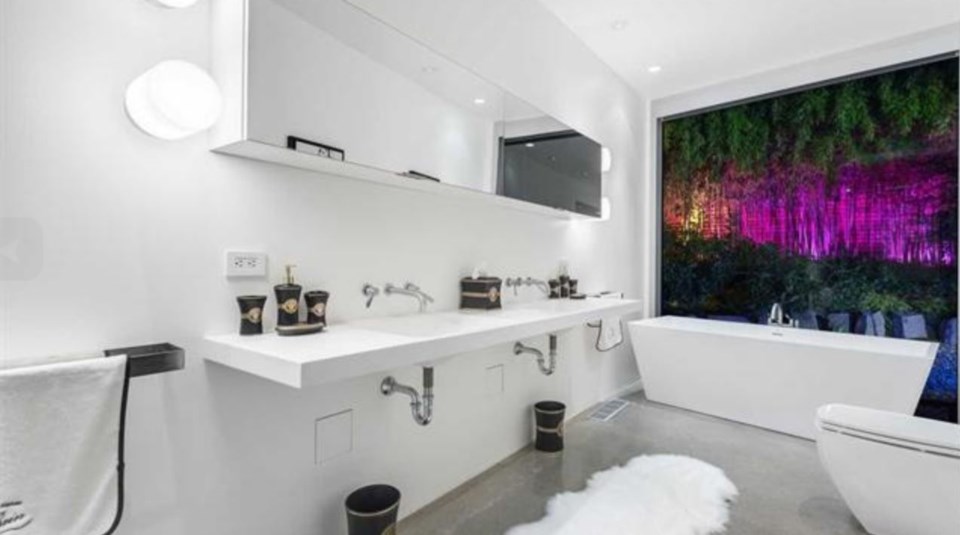 There's a separate ocean-view guest suite, and both main house and suite have their own movie theatres with 200-inch screens. There's also a 1,200-bottle wine cellar, billiards, air hockey and mini-golf.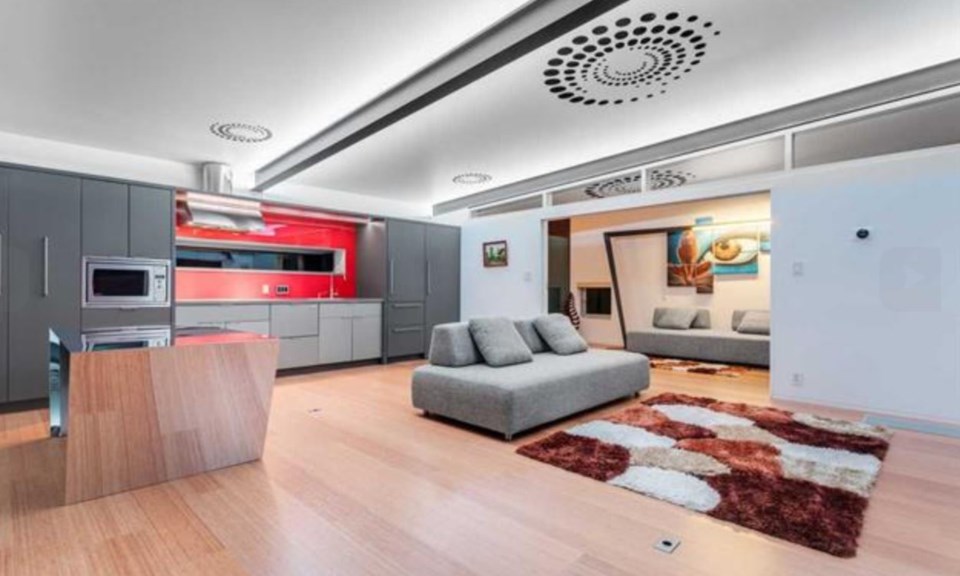 Throughout the property, LED furniture, sculptures and floodlighting illuminate the home in a rainbow of colours.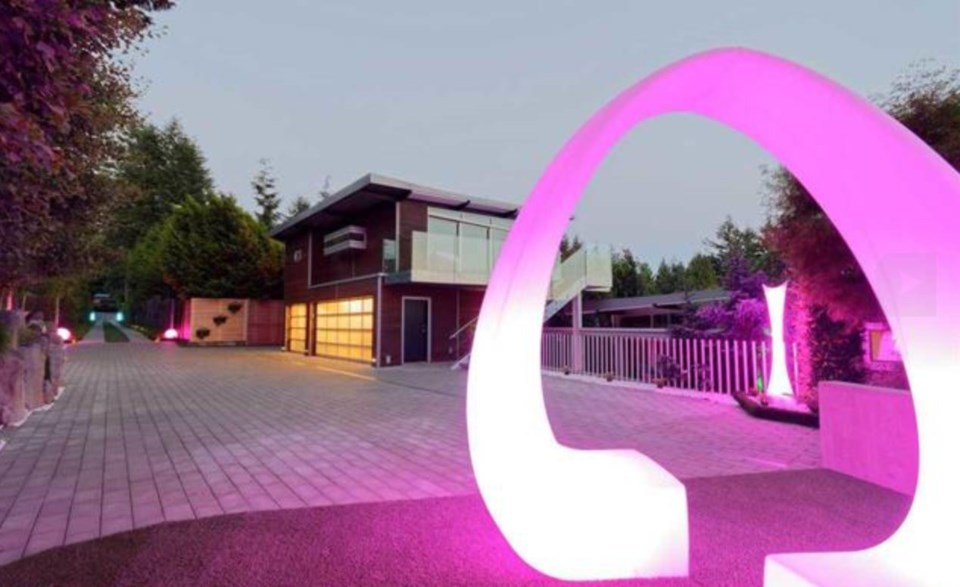 Records show that prior to the home's construction and completion in 2006, the original site sold in 2003 for $940,000. The property was last assessed by B.C. Assessments in July 2017 at $6,904,000.