No. 1 overall pick Connor Bedard of North Vancouver was the headliner, but he was far from the only North Shore player selected in today's Western Hockey League bantam draft.
Six players from North Vancouver or West Vancouver saw their names pop up during the online draft, while another seven players not from the North Shore but who played for the West Vancouver Warriors Hockey Academy also were selected.  
Bedard got the party started going first overall to the Regina Pats, with fellow West Van Academy player Kaden Hammell, a defenceman from Langley, joining him in the first round, going 19th overall to the Kamloops Blazers.
In the second round West Van Academy centre Graydon Slipec, a Surrey native, joined Hammell in heading to Kamloops as the 27th overall pick, while teammate and West Vancouver native Andrew (AJ) Lacroix went 34th overall to the Calgary Hitmen. Centre Matthew Wood, a West Van Academy player from Nanaimo, went 41st overall to the Pats to round out the North Shore links in the first two rounds.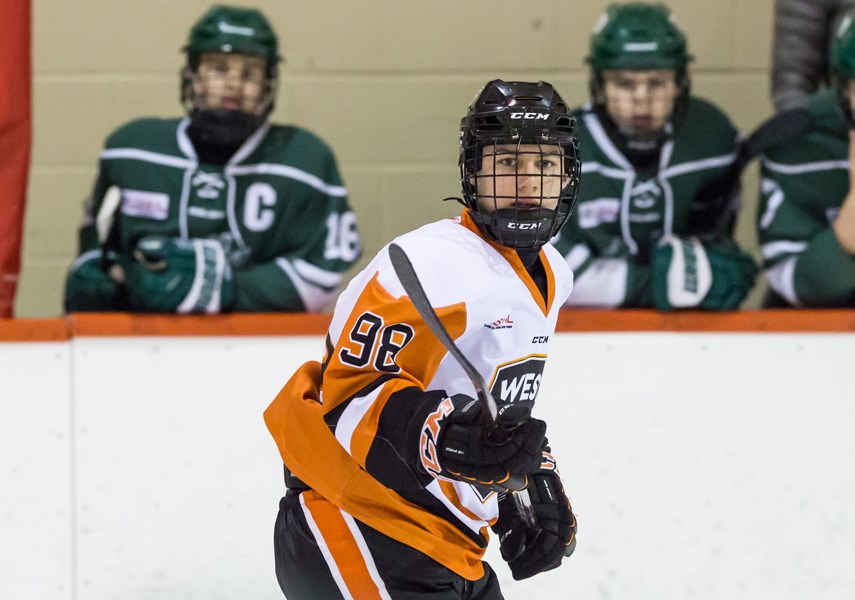 In all there were 11 players selected from the West Van Academy, an organization which may not have a home this fall as the West Vancouver school district terminated their partnership at the end of the 2019-2020 season. An attempted union with the North Vancouver School District was scuttled following vocal opposition from members of the Seycove Secondary community, the presumptive new home of the academy, followed by delays caused by the COVID-19 crisis.
Here is a full list of the players listed as from the North Shore or playing for North Shore teams taken in today's draft.
Round 1
1. Regina Pats: Connor Bedard, West Van Warriors Hockey Academy Midget Prep, North Vancouver
19. Kamloops Blazers: Kaden Hammell, West Van Warriors Bantam Prep, Langley
Round 2
27. Kamloops: Grayden Slipec, West Van Warriors Bantam, Surrey
34. Calgary Hitmen: AJ Lacroix, West Van Warriors Bantam, West Vancouver
41. Regina Pats: Matthew Wood, West Van Warriors Bantam, Nanaimo
Round 3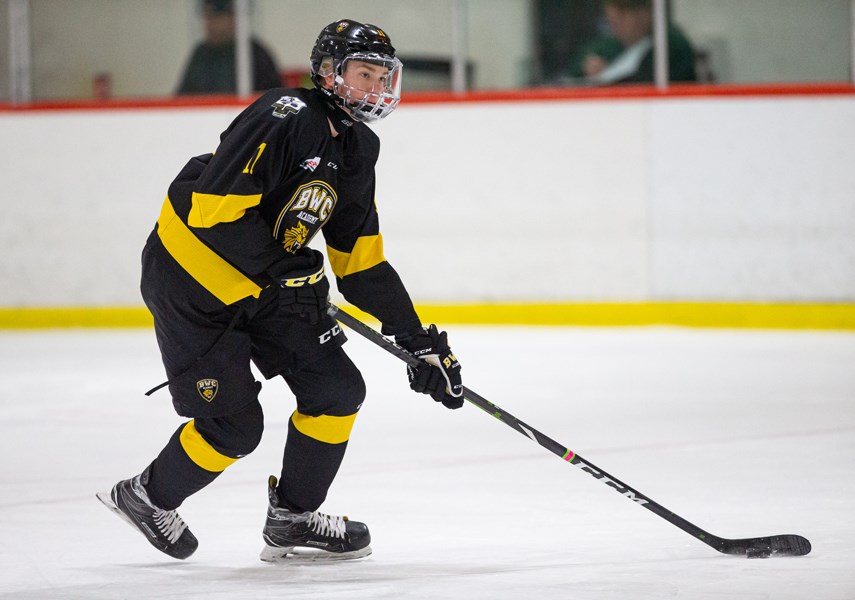 50. Red Deer Rebels: Luke Ashton, Burnaby Winter Club Hockey Academy Bantam Prep, North Vancouver
52. Kamloops: Luke Korte, West Van Warriors Bantam Prep, Saskatoon
54. Medicine Hat Tigers: Walker Gelbard, West Van Warriors Bantam Prep, West Vancouver
Round 4
78. Calgary Hitmen: Dayton Arneson, West Van Warriors Bantam Prep, Victoria
81. Everett Silvertips: Hoyt Stanley, St. George's School Bantam Prep, West Vancouver
84. Spokane Chiefs: Jake Gudelj, West Van Warriors Bantam Prep, North Vancouver
Round 6
114. Prince George Cougars: Liam Hallett, West Van Warriors Bantam Prep, Victoria
Round 7
136. Moose Jaw Warriors: Cosmo Wilson, West Van Warriors Bantam Prep, Vernon