North Vancouver's newest power skating couple flexed their charity muscles yesterday with a heartfelt donation to kick off Nursing Week.
West Vancouver's Morgan Rielly, a star with the Toronto Maple Leafs, and Canadian figure skating legend Tessa Virtue teamed up to donate 1,070 lunches to health-care workers across the North Shore. The lunches, prepared by Earls Ambleside, went to workers at Lions Gate Hospital and other facilities in North and West Vancouver.
The Lions Gate Hospital Foundation said that it was the largest food donation they had received to date.
"We are so grateful to Morgan and Tessa for their generous gift that meant so much to our hard-working staff at the hospital and throughout the community," LGHF vice president Louise Campbell told the North Shore News. "By demonstrating their appreciation, they brought lots of smiles to lots of faces."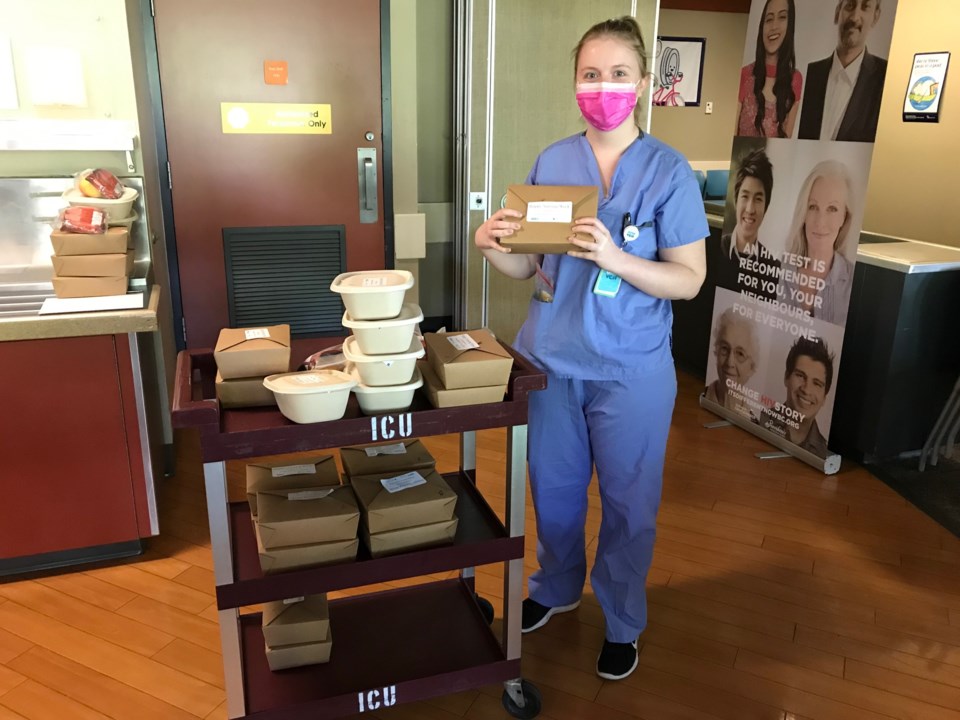 News of the donation started to emerge Monday as health-care workers posted photos to social media sharing their excitement at receiving a tasty meal from two top-notch Canadians.
"Tessa and I are thrilled to be able to provide a free lunch to the medical workers at Lions Gate Hospital and the North Shore community health team," Rielly stated in a release. "They have done so much for our community during this crisis and we wanted to show our appreciation."
Rielly and Virtue are riding out the COVID-19 crisis together on the North Shore, popping up together on social media channels, sharing their wholesome charm together to bring some good vibes to these physically distant times.