The sports world may be at a standstill around the globe due to the COVID-19 pandemic, but some B.C. high school ultimate players have found a way to get the competitive juices flowing while spreading team spirit in the age of physical distancing.
The first-ever Isolympic Games wrapped up this week with 16 ultimate teams from across the province taking part in a fun competition that was completed through video submissions from students at home.
The competition was the brainchild of Danie Proby and Ari Nitikman, an ultimate power couple from Burnaby who co-founded Elevate Ultimate, a company that specializes in running training programs for the popular disc sport.
Proby, pushed on by the boredom of physical distancing and missing her regular contact with ultimate players, put out a call on Elevate's Instagram page looking for high school teams interested in taking part in a 16-team, single elimination tournament.
"Within an hour, we had all 16 spots filled," said Proby, who was a high school teacher in Burnaby before co-founding the training company. "They were all really excited."
Teams from across the province signed up, including Windsor, Argyle and Sutherland from the North Shore. The first round consisted of a disc-spinning challenge, with one player from each team nominated to spin a disc on their fingers (like a basketball) for as long as they could without dropping or stopping. Some entrants were able to keep their discs spinning for more than 10 minutes, which taught the event hosts a valuable lesson: set a one-minute time limit for future challenges. The quarterfinals involved a "same hand throw and catch behind the back" challenge, and the semifinals were a "disc knock" challenge, an event described by the organizers as "you have to see it to understand."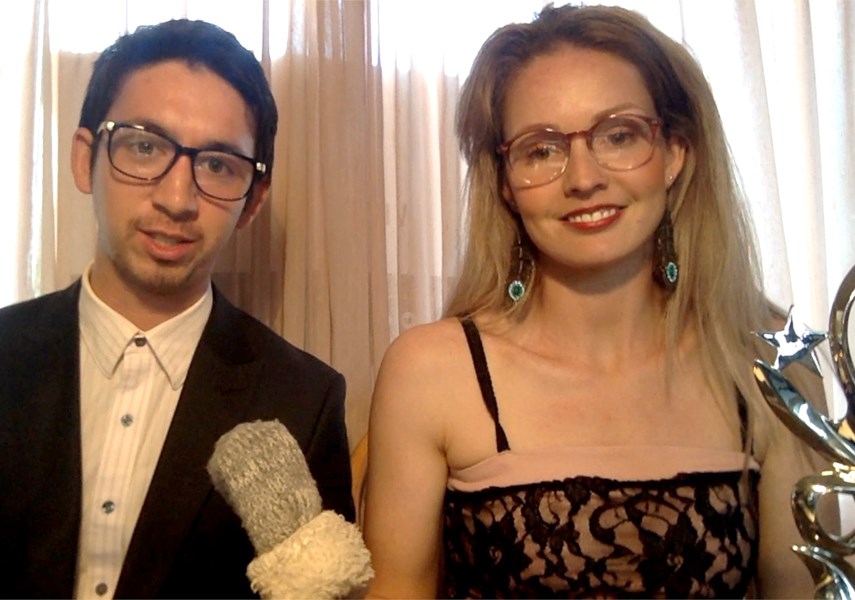 Through each round Proby and Nitikman recorded intros and analysis for the challenges, with Proby editing it all together with the team submissions into very cute and charming videos that Elevate shared on Instagram and YouTube.
The hosts had fun with it, using a winter glove taped to a stick for a microphone and even putting on formal wear for the big final.
"We thought we should get dressed up for the occasion," said Proby. "It was pretty fun to put it together. Definitely time consuming, but it was worth it."
The championship match, a trick shot competition, saw Sutherland – a surprise entry that was knocked out in the first round but snuck back in as an emergency replacement team in the quarterfinals – taking on Burnaby's Moscrop Secondary.
Moscrop's entrant pulled off a ridiculous over-the-house hammer throw into a garbage can, while Sutherland's finalist set up an intricate mousetrap-like maze throughout her house that was set into motion by a blindfolded disc throw though a row of hoops.
"I had no idea anyone would be that committed to it," said Proby. "When she did the hammer over the house. ... I don't know how she does it. It was so incredible. [And] Sutherland's was really intricate. They must have spent an entire day setting up that course."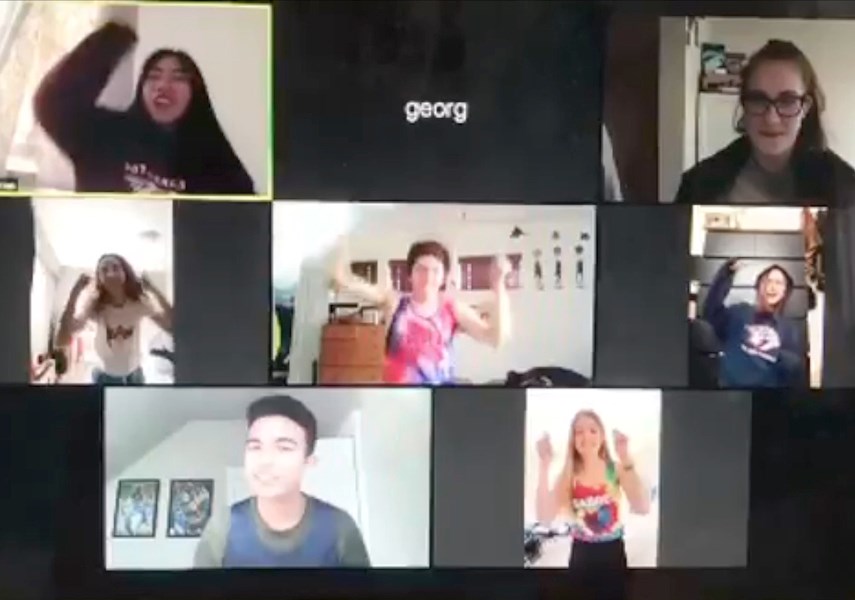 Sutherland was represented in the final by Grade 12 student Hannah Smith, who teamed up with her sister Georgia, a Grade 10 player on the team, to pull off the trick. It did take them the better part of a day to set it up, execute the shot and get it on film, said Hannah. Their submission also involved more than a dozen teammates, friends and family members cheering them on in video chats, a heartwarming show of team spirit in these physically distant times.
"It was a fun way to spend my time and just kind of get some time with my sister, but then also we had kind of our whole team involved," said Hannah, who said the exercise was a welcome reminder of the good times the team has when they are all on the field together. "Usually we have at least, like, three practices a week and games and stuff. So being able to see each other virtually and have this experience … it was a way to kind of feel the team spirit again, which is not always easy to do virtually."
So who won the final? You'll have to watch the video to find out. Trust me – it's worth your time, if only for the gentle shade each school throws at the other.
Proby has heard back from the participating teams that they had a blast reconnecting during the Isolympic Games.
"It was really creative, a really good idea," said Argyle co-captain Mattias Campos, a Grade 12 student who spiced up the disc-spinning challenge by donning some futuristic shades. "We're all not doing anything, we're all just sitting at home not able to actually go and play ultimate, so it was a good thing to do, a way to pass the time. … It was nice because it kind of reawakened the competitive spirit that we kind of lost since the season kind of got postponed or possibly even cancelled. It was a good way to bring us back together as a team."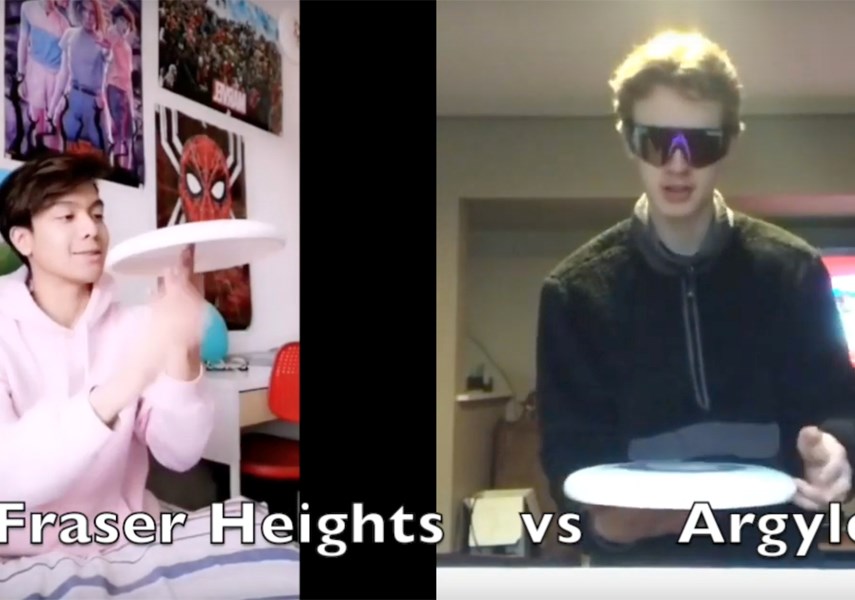 The hosts set up a group chat for the first round and were touched to see that all the schools stayed active throughout the event regardless of whether or not their team was still alive.
"They still wanted to be involved," said Proby. "It was adorable. They were all making friends. … One team said this was making isolation bearable, which was nice to hear. And then other people were saying that it was really fun and entertaining to watch, a nice break from reality."
It was a welcome break from reality for the organizers as well.
"I love working with youth, and so being away from coaching has been really hard," said Proby. "We're normally coaching from morning till night, and thinking about coaching, and it's been hard on our business too. So this was a fun way to interact with young people again – their energy is unmatched by anything else."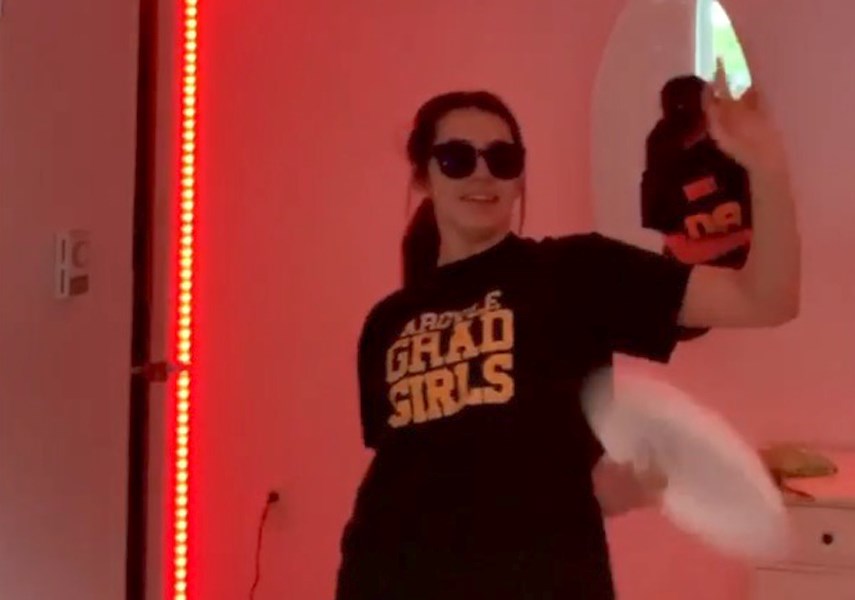 If you missed out on the first Isolympic Games (click here to see all the videos), don't fret – Proby and Nitikman vowed to keep holding competitions as long as the isolation chambers are active in B.C.
Both Argyle and Sutherland have already thrown their discs into the ring for Round 2.
"We're just really thankful and grateful that Elevate held the Isolation Olympics, because I thought it's just such a creative idea and a great way just to keep everyone involved in the spirit of ultimate," said Smith. "They made it just like a super fun way to kind of keep in the sport and also be distracted and just enjoy the time, make the best of our time as we are isolating from everybody."