Like any football coach, Carson Graham Secondary's Brian Brady is accustomed to digging deep into the numbers to come up with game plans that will lead to future success.
This August, however, he's focused on a completely different set of numbers than the ones he's usually running heading into a new football season. Like many British Columbians, Brady is keenly watching those COVID-19 numbers and hoping that the curve bends back down to help his team get back on the field playing the sport they all love.
"I'm glued to it," he said about the daily updates on our COVID-19 curve. "There's been a couple days where I feel my heart skip a beat. … We were a lot more optimistic a month ago."
Last week, BC School Sports – the governing body for high school sports in the province – released an updated COVID-19 plan for the return to school this fall. No games will be permitted between schools to start the year, while practices will be allowed with physical distancing and contact restrictions in place. Stricter distancing controls will be placed on athletes who are in different "cohorts" at school.
The plan, including the ban on inter-school competition, will be re-evaluated in "mid-fall," according to the memo from BC School Sports sent to high school sports administrators across the province. That likely means that there will be no games played for several weeks, while contact sports such as soccer and football may have more difficulty than other sports getting going due to the rules on physical distancing.
West Vancouver school district superintendent Chris Kennedy has been involved in the planning for the high school sports season on the North Shore and said he and many coaches, athletes and parents across the district are hoping to get in some games this fall after already losing the spring sports seasons at the end of the last school year.
"I love school sports and it's such a huge, important part of school life," he said. "I get why we can't [play], but I feel just terrible for our kids who are in Grade 12 this year who I worry won't get a chance to make all those cool, great memories which are life-lasting. I hope we're in a place with COVID, sooner rather than later, where the health authorities see that we are able to return to sport."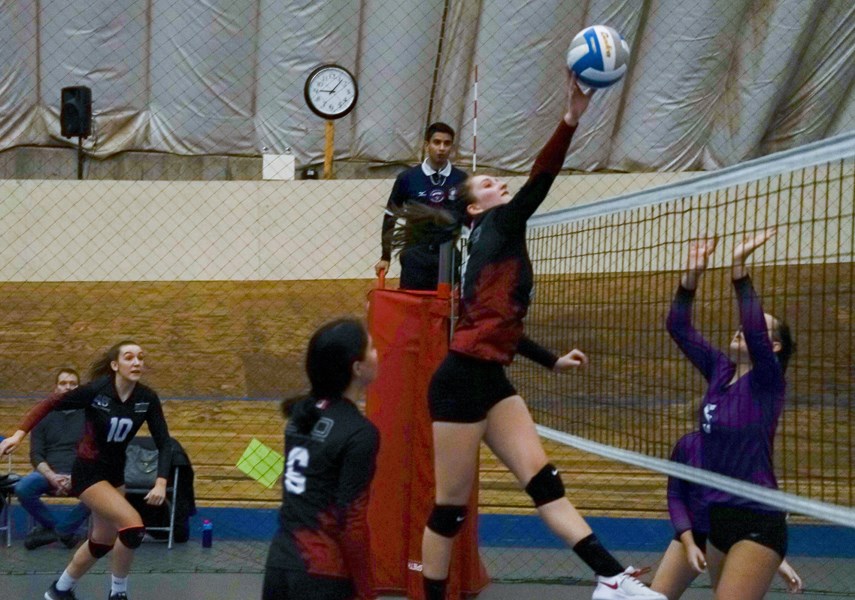 Multiple government agencies and sport organizations will be involved in any decisions about a return to play, starting with the provincial health office and ranging down through viaSport, sport-specific governing bodies, school districts and individual athletic departments. Those extra layers will likely mean that school sports will be slower to restart than many other community sports leagues and clubs across the province, said Kennedy, adding that there are still a lot more questions than answers about the upcoming school sports season.
"There's definitely some confusion over what's going on and when they might get more information," he said about the most recent update. "I think they're hopeful that sooner rather than later they'll get a better sense of what might be available during the school year. If there won't be provincial championships this school year, I think people would like to know that just to get their head around that, and that will let them sort of plan for what's possible. I think, similarly, we have a lot of passionate coaches who want to play by the rules, but they're not quite clear what the rules are."
There are also more basic questions about schooling that need to get sorted out before sports timetables are nailed down, said Kennedy.
"It's hard to rationalize opening up school sports when we're having trouble figuring out ways to get all of our students back into schools for their learning and the core purposes of schooling right now."
Calla Grafton-Freeze is going into Grade 10 at Argyle Secondary this fall and in a normal school year the high level volleyball player would be gearing up for an exciting season with the Pipers. This year, however, she's heading back to school with the knowledge she might get to practice with her school teammates but there are no guarantees there will be any games.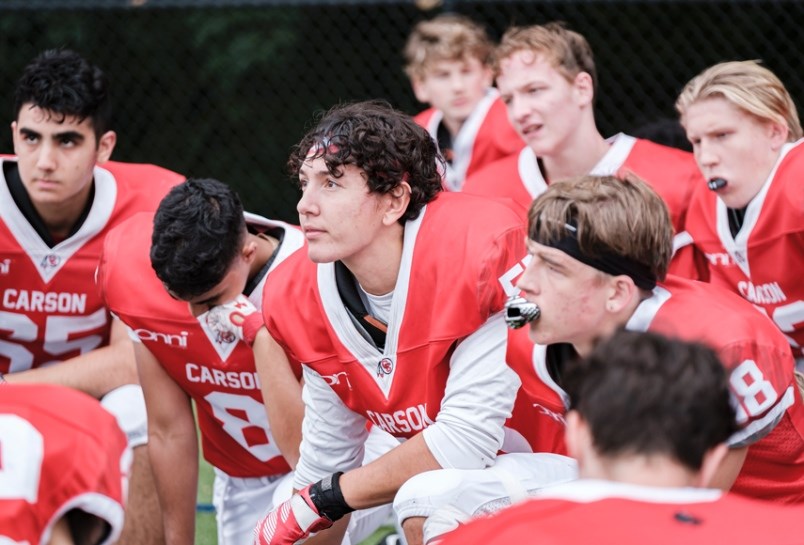 "I'm really hoping [we get to play]," she said. "When I learned that sports in school might not happen, I was really disappointed because that's kind of the main thing in school I work for. … It's more exciting going to school knowing that I'll have practice afterwards and not just spending the whole day sitting in a classroom."
The students, however, realize there is more at stake than just their sports seasons, said Grafton-Freeze.
"We understand that it's hard to get games and stuff organized safely. It's difficult – we know that it's most important to keep everybody safe and healthy," she said, adding that even if there are no games, she's excited to get back on the court with her teammates in whatever form their season may take. "Even if there's not going to be any competition, it would still be fun to be out there working with everybody and having fun."
Carson Graham's coach Brady, when he's not checking out the COVID numbers, is busy planning for a campaign that he knows may not look anything like a typical football season. There is still a lot of value to be gained from being part of a team, he said, even if they are not allowed to throw a single block or tackle, let alone go head-to-head against another school on the gridiron.
"When it comes down to it, we'll play within the rules and kind of do whatever is safest," he said. "It's tough to wrap your head around something that you can't control. We're working with the kids on how to understand that this is an awful situation, it's a brutal situation. It's extreme circumstances, and it's just beyond our control. … What they're missing out on is significant, but it's up to coaches to really think outside the box and be creative with how we can take the greatest aspects of our sport – the interaction, the peer groups, the camaraderie, the leadership, the character lessons, the skill building that will help them in life – and try to figure out how we get that into this new context that we're dealing with."