The second half of 2017 brought us stories about bears, buses and bowling. We watched Seaspan scrambling to deal with construction delays on federal ships and Sears shuttering its stores.
And while we ended the year writing about the deaths of local luminaries Jay Piggot and Leonard George, we were also fortunate to witness back-to-back aquatic miracles as the fish came back and a Ladysmith artist survived a plunge off a ferry.

July

Open barge for Blue Cabin artists
The historic Blue Cabin from the Dollarton waterfront is set to be stripped down, put back together and loaded onto a barge as a bobbing artist's residency.
Dating back to the 1930s, the cabin has been home to squatters, hippies, artists and artistic squatter hippies but was removed from its pilings while land was cleared for development.
"So much of Vancouver's history is lost in this crazy bid for redevelopment," said artist Glenn Alteen, who was part of the campaign to save old Blue, raising $300,000.
Cabin renovations uncovered historic posters promoting vaudeville shows, a heavyweight championship boxing match and a John Philip Sousa concert, all being used as insulation.

Cannabis is my business and business is good
With legalization in the pipeline, marijuana shops operated in a green and grey legal area with the City of North Vancouver yanking business licences from a pair of pot shops.
The District of North Vancouver filed a lawsuit and was successful in shutting down one Marine Drive pot shop.
Despite fines and threats of legal action, many marijuana sellers pushed on in a bid to get a toehold in the growing market.
"A lot of this is testing new frontiers," said Weeds owner Michael Wuest. "We don't hide anything."
Legalization is scheduled for July 1, 2018.
 
Executive order leads to border disorder
U.S. President Donald Trump's on-again-unconstitutional-again travel ban altered travel plans for a Carson Graham student granted a Children's Wish Foundation trip to the United Nations in New York.
Iranian-born teen Diba Sanatgar said she was leery of risking a trip due to the ban.
"I feel really bad for all the human beings that are discriminated against."
The ban also kept 10 youth teams from rolling south as the North Shore Girls Soccer Club elected to avoid cross-border tournaments.
 
Onni digs bowling, city digs proposal
City of North Vancouver council approved an unplanned subterranean bowling alley in Onni's 344-unit Central Lonsdale development.
The developer excavated enough space for a 7,884-square-foot bowling alley, agreeing to pay the city $275,940 for the unplanned density.
"I'm very uncomfortable with the money that is being offered to the city because I think it makes us complicit," said Coun. Pam Bookham.
The choice boiled down to either providing extra storage space or allowing a community attraction, said  Mayor Darrell Mussatto.
"I would like to see an amenity that people in the city can use."

August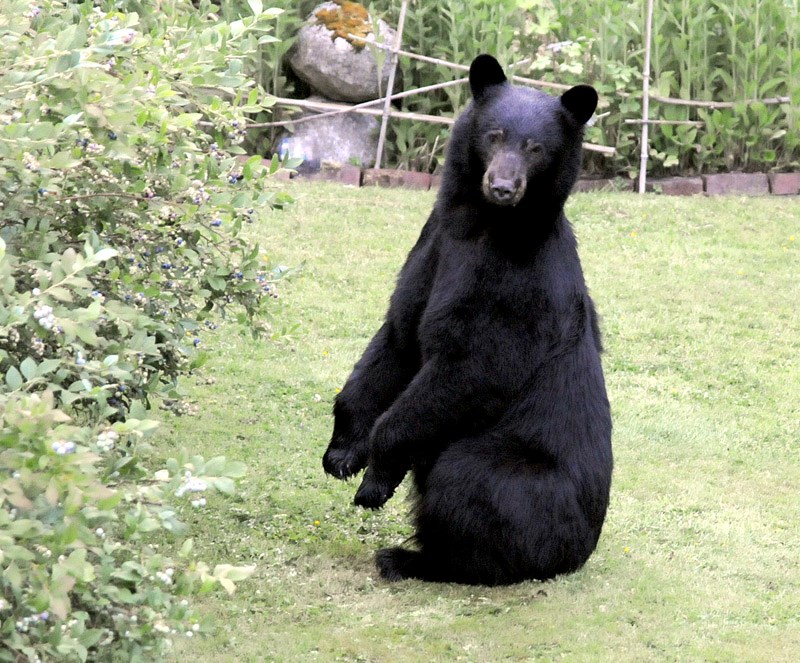 Bad news as bear conflicts rise
Reports of bear conflicts more than tripled over June and July as police and conservation officers killed six bears.
An entire population of young bears grew up feeding on garbage and bird feeders, explained conservation officer Simon Gravel.

Judge throws shade on North Van tree poisoning
A North Vancouver couple who drilled holes into their neighbour's western red cedar and filled the holes with poison was ordered to pay $25,000 in damages.
Alfred and Gissell Jakob tried to convince their neighbour to chop down the tree as it shaded their pool.
After an arborist discovered the tree wasn't dying of natural causes, Alfred Jakob admitted to drilling the holes but said he did it to anchor his fence.

Grain gains at North Van terminals
Approximately 69 tonnes of cargo came through Port of Vancouver in the first half of 2016, a four per cent bump largely attributable to record levels of bulk grain.
The boost is due to some good years for Canadian crops and changing diets in Asia, according to port president Robin Silvester.

Undersea tech pioneer surfaces for Order of Canada
North Vancouver entrepreneur and inventor Phil Nuytten earned national recognition for a lifetime of underwater inventions including an exosuit and a submarine rescue system.
Besides building propulsion systems for the subs that explored The Titanic, Nuytten is also an Indigenous artist.
"Very often when I'm at the bottom of the ocean, I'm thinking about a new design for a dance mask or a silver bracelet. ... Conversely I'll be sitting in the big house at Alert Bay or Port Hardy or here in North Vancouver with all the music going on and singing and dancing, and I'm thinking about the next rotary joint for an exosuit."

No jail for CapU arsonist
Shane Clifford Nendick received a conditional sentence after being found guilty of setting fire to the Capilano University library and slashing hundreds of tires.
Judge William Rodgers decided Nendick is more likely to get the intensive psychological counselling he needs while living with his family under house arrest.

September
Evictions stoke housing crisis: landlord
Citing safety concerns stemming from illegal work, the District of North Vancouver shut down a Bowser Street rooming house.
With bylaw fines stacking up and the road to rezoning looking unlikely, owner Dan Moscrip put the house up for sale, effectively ousting six men including Rick Davies, who lives on a disability pension.
"I'm going to be homeless again," Davies said. "One arm of the government gives you a pittance to live on, then the other one kicks you out so you've got to live in a ditch."

Salon customers can get buzz cuts while buzzed
Zazou Salon and Academy became the North Shore's first salon to legally serve alcohol.
Zazou will likely not offer clients more than one drink, according to District of North Vancouver staff.
District council unanimously supported Zazou's application, although one councillor wanted to be sure the salon doesn't transform into Zazou Bar and Grill.
But while the District of North Vancouver was permissive, the City of North Vancouver slammed the stopper on liquor permits after Coun. Craig Keating expressed concerns about an uneven playing field.
"Right now you could not get a bank to loan you a dollar to invest in a neighbourhood pub," Keating said. "They're just getting hammered."

DNV richer than you think, West Van poorer
Pity West Vancouver, where Statistics Canada recorded a 1.2 per cent income drop to about $90,000. Only two other B.C. municipalities – Port Alberni and Quesnel – experienced an income dip. Income levels in the District of North Vancouver rose 14 per cent to $104,000, nearly $15,000 more than West Vancouver. Incomes in the City of North Vancouver went up 14.7 per cent to $67,119, slightly below the provincial median.

YIMBYs rally for St. Georges tower
A 23-storey highrise in the 1400 block of St. Georges Avenue elicited widespread community support, as 28 speakers praised the project, which includes 14 non-market units leased to the YWCA and four units set to be leased at 10 per cent less than average rents for at least 10 years.

CapU opens dorm
More than 100 Capilano University students moved into the school's first residence building.
A student from Coquitlam welcomed the rooms, which he said would cut his daily commute by nearly three hours.
The students are required to buy a $2,130 all-you-can-eat meal plan for the semester. The school has contracted Chartwells to run the cafeteria.
The land is owned by a partnership between Darwin Properties and the Tsleil-Waututh Nation, with a plan to eventually redevelop the site into a new home for the North Shore Winter Club.
District of North Vancouver council approved a massive development project in December that's slated to become the university's first student housing on campus.
The project hinged on the replacement of a 90-unit condo tower, a replacement that 16 per cent of the current condo's residents opposed. However, the need for student housing won out for Coun. Jim Hanson.
"Capilano University has 8,000 students. Some of them are currently living in cars. Some of them are living in forests. That's not in the interests of CapU. It's not in the best interests of North Vancouver district."

Homeless undercounted, study finds
A study that counted 100 North Shore residents living rough was wildly inaccurate, according to the North Shore Homelessness Task Force, who reported 736 homeless people. The report also chronicled 295 people at imminent risk of homelessness.
It's incredibly difficult to find an apartment in your price range while keeping yourself fed, said Phil Hopkins, 40, who became homeless after getting laid off from his $24-an-hour job.
"I may not look like it, I may not dress like it, but I am homeless," he said.

October
CN hits West Van with $3.7M Seawalk suit, West Van offers $12K
Citing West Vancouver's failure to pay 23 years of rent, CN sought a legal injunction to prevent the municipality from trespassing on CN's 1,100-metre swath of the Seawalk.
District lawyer Ian MacKay asked a federal panel to grant West Vancouver permanent access at no cost.
CN lawyer Doug Hodson accused West Vancouver of asking the agency to rewrite the lease.
West Vancouver had countered CN's $3.7 million rent request with an offer of $12,500 annually.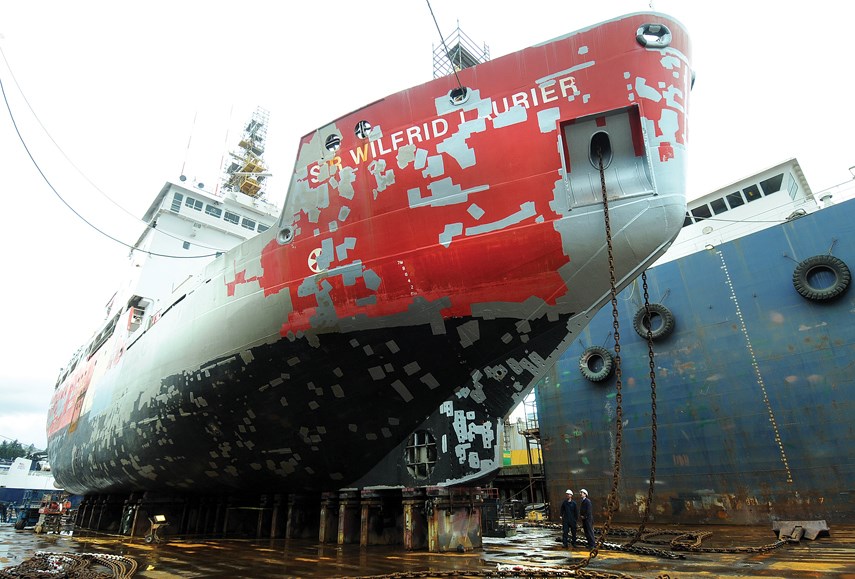 Wild West gets tamer as election spending limited
The new NDP government limited provincial political donations to $1,200 and cut spending limits by about 25 per cent. The NDP's bill also publicly funds political parties which meet a threshold of the popular vote. Reimbursements for election expenses and other payments are estimated to cost taxpayers about $27 million up to 2021.
The NDP also targeted municipal campaign spending, banning corporate and union cash while limiting individual donations to $1,200.
The NDP's announcement came about one month after City of North Vancouver council declined to support a symbolic ban on corporate and union campaign donations put forward by Coun. Don Bell.
Dermod Travis, the executive director of Integrity B.C., applauded the change.
"It will improve democracy at the local level because of how they'll have to fight elections on the ground."

Bridge idea sinks
Metro Vancouver delayed plans for a new pedestrian crossing over Seymour River when bridge bidders asked for twice as much money as Metro Vancouver was planning to pay.
Slated to be finished by the end of 2017, Fisherman's Bridge was designed to replace Twin Bridges.

West Van bans aggressive dog, pleading owners owe $2K
West Vancouver banished 10-year-old German shepherd Jemma due to her history of hostility, including attacking smaller dogs and biting a chunk out of a mail bag.
Jemma's owner's were issued $2,500 in fines, which were not paid.

Sears pierced, retailer to shutter all stores
Capilano Mall is slated to lose an anchor tenant in 2018 as Sears Canada applied to liquidate all its stores and assets, resulting in about 12,000 layoffs across Canada.

Sewage plant to generate thermal energy
A $17.9-million heat recovery centre is slated to be built into the North Shore's new wastewater treatment plant, piping previously wasted warmth to 3,700 Lonsdale Energy Corp. customers.
The project's value is dubious, according to District of North Vancouver Coun. Roger Bassam, who said district taxpayers may spend $900,000 for a negligible return.
Mayor Darrell Mussatto differed, suggesting the project will cut 7,200 tonnes of greenhouse gas emissions annually.

Woman rescued after five hours in water
A Ladysmith artist survived five hours in frigid water after jumping from the Queen of Cowichan ferry.
Diagnosed with a terminal illness, Mya DeRyan jumped to end her life but as the search was winding down she reversed her decision.
"I was begging the universe to give me a log or something to grab."
A glowing orange life ring floated toward her.
"We've been looking for you," rescuer Ian Grantham recalls saying.
"Who, me?" DeRyan replied.
While her body temperature felt like "a steak that had been taken out of the freezer," the fact she survived at all shocked rescuers. More shocking still was the news her terminal diagnosis was wrong.

November
Chinook return a 'miracle of nature'
After three years of suspense, West Vancouver streamkeepers heralded the return of chinook salmon to Capilano River tributary Brothers Creek.
Following landslides in the fall of 2014, streamkeepers waited through the chinook's three-year life cycle to see if enough spawned and survived.
"The numbers are still small but it's big enough to say this fits the hope," said West Vancouver Streamkeepers Society president John Barker, calling it a "small miracle of nature."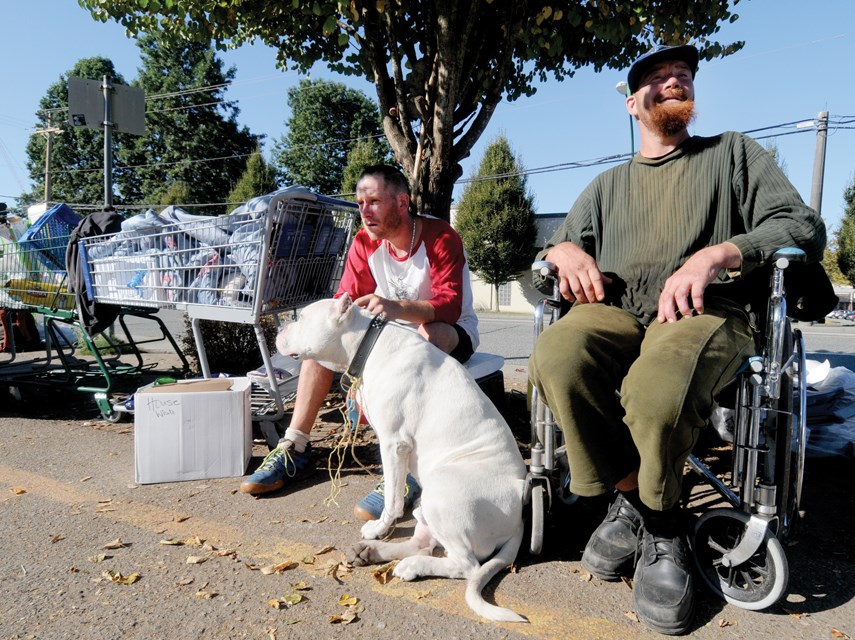 Seaspan scrambles to keep workers working following delay
 As Seaspan got ready to complete its first federal vessel under the national shipbuilding strategy, the company was also scrambling to avoid laying off hundreds of employees after work on an offshore science vessel was delayed by a year.
That could mean 12 or 18 months without work, according to Butch Sidey, business agent for the Marine Shipbuilders Union local 506.
Seaspan is aggressively looking for new projects to keep workers working, including a refit job on a Coast Guard ship and a contract to work on a Royal Canadian Navy patrol vessel.

Harbourside project reaches three-year standstill
More than three years after winning approval to build a massive commercial/residential project between Bewicke Avenue and Bodwell High School, developer Concert Properties has yet to put a shovel in the ground.
Concert requested modest changes to the megaproject in the hopes of fast-tracking the development's market rental housing.
"They seem unable or unwilling to move forward and deliver the vision that they sold to us, and sold to the community," said Coun. Pam Bookham.

Towers OK'd, Lynn Creek to get community centre
A pair of 16- and 27-storey towers are set to add 326 condo and townhouse units to Lynn Creek, as well as a 28,000 square-foot community centre.
The development at Hunter Street and Mountain Highway means 13 light industrial business will be lost to redevelopment, much to the chagrin of Coun. Lisa Muri.
"I don't think we should be pushing businesses out for the sake of anything," she said.

December
BC Parks paves "paradise," expands parking lot
A swath of trees surrounding a small gravel parking lot off Mount Seymour Road were chopped after a park ranger informed residents of plans to clear "some brush," according to a neighbour.
"There's a great loss of privacy," said Jubilee Court resident Nicholas Nagy.
B.C. Parks has been looking for solutions to cope with heavy demand for the road up Mount Seymour.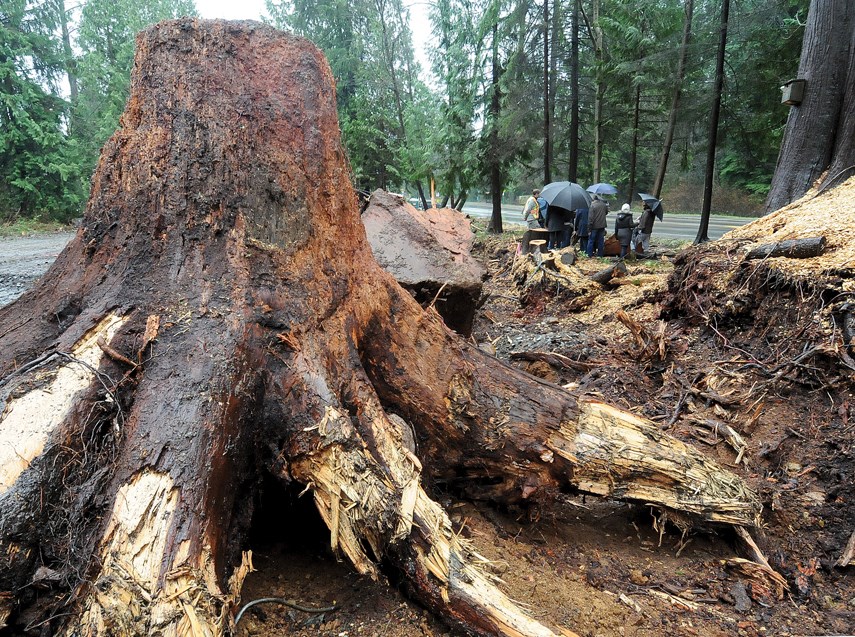 Traffic slows, commutes lengthen
The number of workers who commute to the North Shore rose nine per cent since 2011. The extra 1,890 commuters doesn't count construction and trades workers who do short-term jobs.
Approximately 41.4 per cent of the North Shore's workforce cross a body of water to get here each day.

Longtime rescue team member loses battle with cancer
North Shore Rescue volunteer and paramedic Jay Piggot died after living with cancer for two years.
The team's priority is to support Piggot's wife Denise and their two young sons, said team leader Mike Danks.
Piggot previously discussed the way his diagnosis and treatment changed his perspective. "There's so many things people just put aside and say 'I'll get to it.' . . . Going through that, you learn to seize things so much faster."
Piggot was an inspiration, said friend and fellow NSR member Curtis Jones.
"We lost a good guy today."

Tsleil-Waututh elder dies
Leader, environmental activist and actor Chief Leonard George died following a long battle with throat cancer. He was 71.
George was an advisor to the United Nations and a spokesman for the Jane Goodall Society.
In her memoir, Goodall described George's drum as the "insistent, yet infinitely patient heartbeat of Mother Earth."
The son of Oscar-nominated actor Chief Dan George, Leonard turned down the spotlight.
"He rejected (acting roles) because he wanted to move forward and help the Tsleil-Waututh people and the First Nations of Canada," said nephew Rueben George.
As Tsleil-Waututh chief, Leonard George helped create Takaya Developments and the Raven Woods community.

Harry Jerome moves forward
After starting, stopping, and starting again, City of North Vancouver council moved forward on planning a new Harry Jerome rec centre.
Darwin Properties is proposing building either two towers or three towers on the south side of 23rd Street. The development is intended to help cover the $160-million cost of the new recreation centre.