Fisheries Minister Jonathan Wilkinson announced Monday the federal government aims to ban the most harmful single-use plastics by 2021.
Wilkinson, who is also MP for North Vancouver, made the announcement outside the Vancouver Aquarium, where he emphasized the role plastic pollution plays in damaging the marine environment.
About eight million tonnes of plastic pollution enters the oceans worldwide every year, said Wilkinson. "Plastics are on track to outweigh fish in the oceans by 2050," he said.
Of particular concern are microplastics created through the degradation of plastics in the ocean over time, which has both a detrimental impact on marine life and a potential to impact humans as well, said Wilkinson.
Wilkinson said Ottawa will use science to determine which plastics should be banned because they are either difficult to recycle or pose a significant risk to marine life.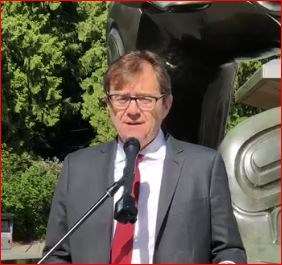 The federal government also plans to put a "producer pay" recycling system in place for plastic to force producers to collect and recycle plastic. "The goal is to transfer the responsibility to companies that generate plastic waste in the first place," he said.
Wilkinson said Ottawa is allowing some time for consultation and for businesses and consumers to make the switch away from plastics.
"What we're saying is that time is not infinite. We need to get going," he said.
Similar announcements were made today by Prime Minister Justin Trudeau in Montreal and Environment Minister Catherine McKenna in Toronto.
Wilkinson was joined Monday by Peter Ross, who heads the Coastal Ocean Research Institute out of DFO's scientific research lab in West Vancouver. Scientists there are heading up research on microplastic pollution in the ocean.
"Plastic pollution finds its way into the deepest abysses in our oceans, into the Arctic and Antarctic," said Ross. "We know this plastic can also present threats to a number of species."
Ross said during shoreline cleanups in Canada last year, "over 50,000 plastic bags were found on shorelines" along with 17,000 plastic straws.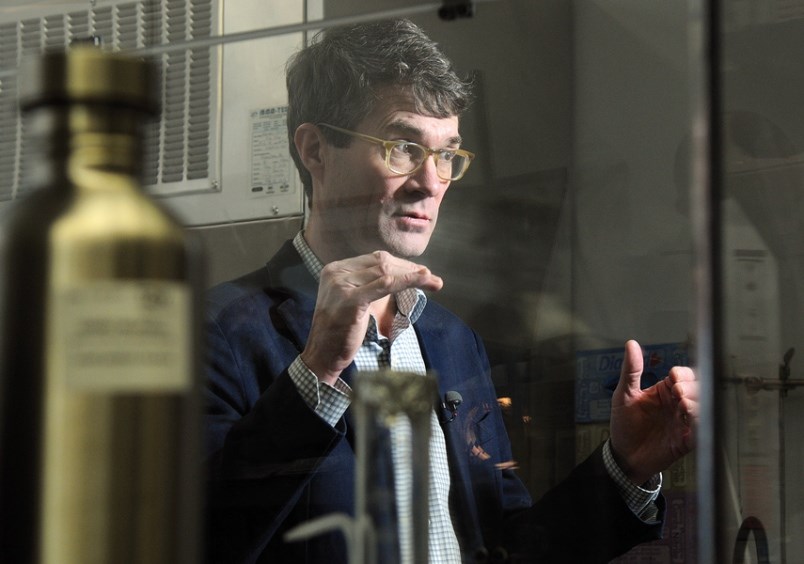 "Much of this is not litter. This is accidental," he said. "Unfortunately accidents happen and wildlife tends to pay the consequences."
Wilkinson said many Canadians are under an erroneous impression that Canada does a good job of recycling plastics, but "only eight per cent of plastics are recycled at the current time."
"In Europe, their target is 90 per cent. That's a long way from eight," he said. "There's a lot of work to do."