The medical health officer has ordered Hollyburn Country Club in West Vancouver closed until further notice.
The closure order comes after Vancouver Coastal Health's contact tracing linked several recent cases of COVID-19 back to the private club, according to a notice sent to members. Last week, members of the club received a notice warning of a possible exposure to COVID-19 at the club between Oct. 1 and 6.
There were no further details given in the letter about which areas of the club may have been impacted.
In a statement following the closure, Vancouver Coastal Health said, "We close businesses when we believe that closure is necessary to prevent COVID-19 transmission at the facility."
So far, there's no indication of when the club will re-open.
Hollyburn is the second private sports club on the North Shore to be hit with a recent order from health authorities.
Vancouver Coastal Health also recently issued an order to close spectator areas at the North Shore Winter Club after recent COVID-19 exposures there. People in those areas were not maintaining a proper physical distance from each other, according to a notice sent to members.
Stricter protocols have been put in place at the winter club after at least two members – an adult and a youth hockey player – tested positive for COVID-19 at the end of September. A team of young hockey players at the club was briefly told to self-isolate after their teammate tested positive, according to an earlier notice. In a recent update to members, club management said the last reported case among winter club members was Oct. 4.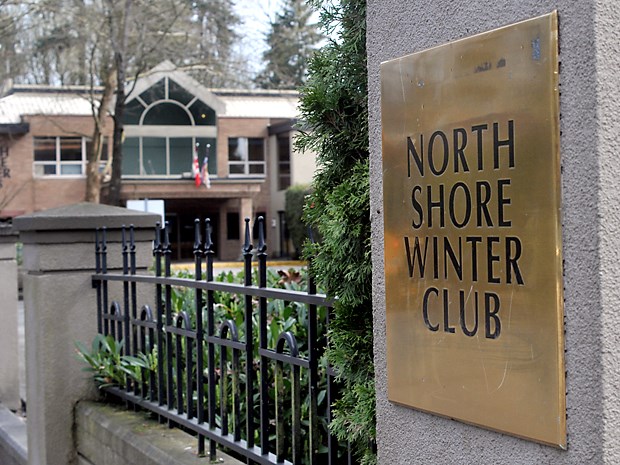 On Tuesday, the province's medical health officer Dr. Bonnie Henry addressed the issue of recent COVID-19 exposures that have been linked to sports.
"Recently over the last week, we've seen an increase in community exposures connected to recreational sports like hockey and soccer as they started slowly to restart. The result has been that some sports facilities have needed to close or to shut down for periods of time," she said.
Henry said COVID-19 safety plans have discouraged spectators because "we also know that spending time socializing or cheering with other parents, and fans before, during and following games, increases risk of transmission and exposure for families."
Henry said most concerns of health authorities have focused on parents who have been getting together as spectators or allowing players mingle after the games.
According to viaSport's provincial return to sport rules, spectators are allowed only if they are able to maintain appropriate physical distancing.
The North Vancouver Minor Hockey Association has not allowed parent spectators inside arenas during its return to play this fall, and has also warned parents not to gather outside.