The province will kick in an extra $88 million to see a new acute care patient tower at Lions Gate Hospital built by 2024.
Health Minister Adrian Dix confirmed the additional provincial funding in an interview with the North Shore News Thursday.
The additional provincial money brings the total cost of the project – originally budgeted for $166 million, including $66 million from Vancouver Coastal Health – to $254 million.
The new acute care building, announced two years ago by the province, will be a six-storey tower with 108 beds – all in individual rooms – plus eight new operating rooms and a medical-device reprocessing department. It will be constructed at the site of the former Activation Building, first opened in 1929 as North Vancouver General Hospital and demolished in 2017.
"It's a highly important project," said Dix.
The project is also unique because $100 million of the capital construction cost was raised through donations to the Lions Gate Hospital Foundation.
Of that, $25 million came as a single contribution from North Shore resident and entrepreneur Paul Myers, for whom the new tower will be named. Dix called that extraordinary.
The original plan called for construction of the tower to start in 2020 and finish in 2023.
Dix said two shortlisted bidders now have until Nov. 20 to respond to a request for proposals, with a decision expected by February 2021. The completion date is now expected to be "early 2024," said Dix.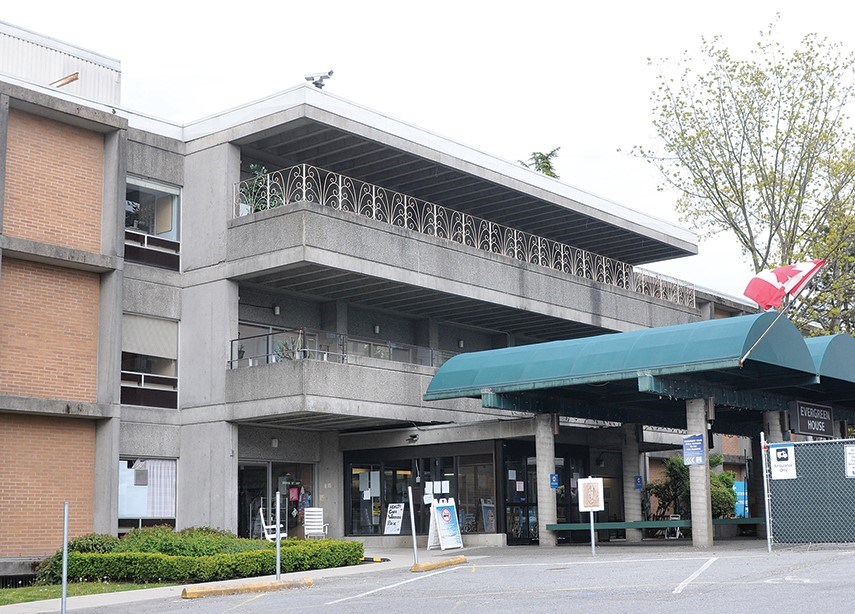 Replacement of the aging 284-bed Evergreen House long-term care centre in North Vancouver is also on the province's radar, said Dix.
While there's no money currently allocated for the project, "We're looking at long-term care across the province," said Dix, adding there has been little capital investment in government care homes for the past 20 years.
Most of the newer care homes in B.C. have been built by private companies or non-profit groups, which then contract operating services to the province.
A lot of the publicly built care homes are now aging facilities with multi-bed rooms and are "past their due date," said Dix.
"There's a tendency to focus on hospitals," said Dix. "Of course there's a need for them and they're very high profile. "But we also need to address the deficiencies in long-term care."