The North Vancouver school board has asked for the resignation of school trustee Cyndi Gerlach over comments Gerlach made about residential schools.
At Tuesday's (Sept. 21) public board meeting, board chair George Tsiakos read a statement that described a closed door disciplinary process held this month after one of Gerlach's fellow trustees made a complaint about her comments.
Trustees concluded Gerlach's "offensive comments are so disrespectful as to be evidence of unfitness for elected office," said Tsiakos, adding the board is calling for her resignation "as the only responsible means of demonstrating personal accountability for her actions."
In an interview, Gerlach described the actions of the board as a "witch hunt." She added she is not going to resign.
The issue dates back to May, when Gerlach made comments comparing the treatment of special needs students in the school system to the experience of indigenous children in residential schools.
During the discussion, which took place during a livestreamed virtual meeting on May 19, Gerlach referred to the history of intellectually disabled children being sent to institutions, adding it "was the same that happened to Indigenous students."
Gerlach said during the meeting that people need to be aware of that history "because I think truth and reconciliation – that also needs to happen within the disability world when it comes to education."
None of the other trustees commented on her choice of words during the meeting, but district principal Brad Baker – a member of the Squamish Nation – said afterwards he was shocked and upset by what he heard.
Comments 'unacceptable, highly inappropriate and insensitive'
Board chair George Tsiakos later wrote a public apology letter for Gerlach's comments calling them "unacceptable, highly inappropriate and insensitive."
Gerlach also publicly apologized for her comments, saying she regretted her poor choice of words and the hurt they had caused.
In asking for her resignation, however, her fellow trustees decided her conduct "does not model or contribute to a positive and receptive learning and working culture," Tsiakos said.
The board added that Gerlach had been"promoting her advocacy interests" in a way that was in conflict with the district's interests in advancing reconciliation for Indigenous people.
Tsiakos revealed the board had also previously sanctioned Gerlach in June for disclosing information to an advocacy group and "mischaracterizing" the use of sensory rooms for special needs students during comments at the board's February public meeting.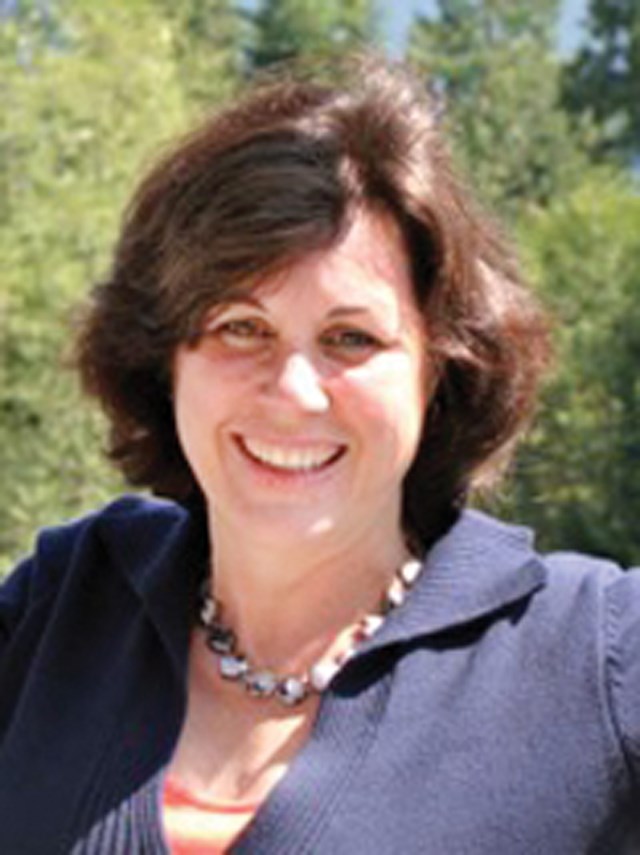 Gerlach – who has been on Vancouver Island helping her mother move into palliative care – did not attend Tuesday's meeting.
In an interview, Gerlach said she's not resigning. "I was elected by the people in the District of North Vancouver to do a job," she said.
'I don't do things the way they like me to do them'
Gerlach, who has been a vocal advocate for special needs students on the board, added other trustees want her to quit because, "I don't fit in the box. I don't do things the way they like me to do them or want me to do them."
Gerlach said the only information she shared about the "seclusion room" at Handsworth was information she got first-hand during a tour of the school with other trustees. Gerlach said she was upset at what she saw, and talked to a friend at Inclusion B.C. about it.
"Nobody told me the tour was confidential," she said.
Gerlach said she's not sure what more she could have done to apologize for her comments in May. "I wanted to apologize to the host Nations and to staff in person," she said. "I was told not to by the board chair."
Gerlach said she feels unfairly singled out, but added she's not going to quit.
Gerlach calls sanctions against her a 'witch hunt'
"I feel like this is a witch hunt," she said.
Tsiakos said he disagreed with that.
Under the School Act, school boards do not have authority to remove a trustee from elected office.
For now, Gerlach has been told she can only take part in public board meetings. She has been stripped of all her committee appointments and has also been told not to talk to students or staff in her role as trustee.
"It will make my job a little bit harder to do, but I still will do my job," said Gerlach. "It just means I have to do it differently."