This article has been amended since first posting.
North Vancouver school trustees are continuing to grapple with standards for their own behaviour as the board's four-year term draws to a close.
Among the items still under discussion are a set of guidelines about how trustees should behave and penalties when they don't that have been in the works since a consultant was called in by the ministry of education in response to reports of board dysfunction.
But so far, the vast majority of the discussion on these issues has happened behind closed doors at the school board.
Those issues appear to have been wide-ranging, and began almost as soon as the last board was elected, according to a documents released by the school district in response to a freedom of information request by the North Shore News.
At the beginning of March, the News filed a Freedom of Information request for records regarding the dysfunction on the board. The deadline for responding to that request was extended twice, most recently in June with the approval of the Office of the Information and Privacy Commissioner. The privacy commissioner gave the school district until Oct. 17 to respond.
The North Shore News received most of the 1,000-plus pages of documents in the past 10 days, the last of those on Oct. 14.
Documents received so far reveal the board has already dealt behind closed doors with two formal complaints about trustee breaches of ethical conduct – one of those lodged by a fellow school trustee.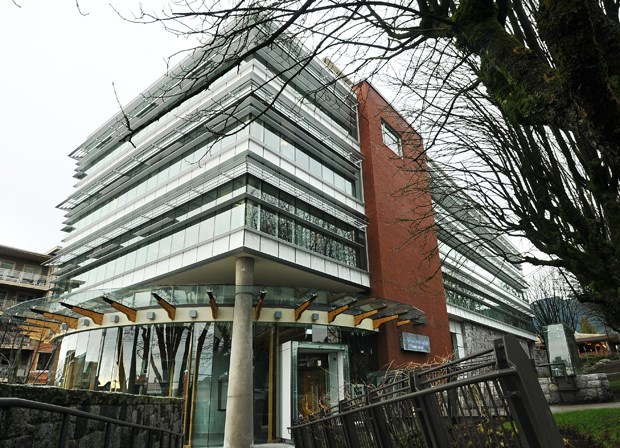 Power struggles between some trustees who felt they were being kept in the dark by senior staff on issues like land sales and the hiring of a new superintendent, the apparently forced resignation of one chair, concerns about one trustee's habitual non-attendance at meetings, and an incident where one trustee screamed at another in a bar are among the issues revealed in heavily redacted documents released by the school district.
The documents reveal a board both divided along philosophical lines about the role of elected trustees and deeply distrustful of each other.
They also reveal the amount of time and money spent in various types of mediation, coaching and governance facilitation over the past four years dealing with those issues. Staff have estimated the cost of those at about $200,000.
Problems began back in 2014
According to the documents released, problems between trustees began almost immediately after the last election.
Trustee Jessica Stanley wrote to one of the many consultants the board hired to deal with their problems that even before the new board was inaugurated in 2014, "I observed that the relationship between re-elected trustees was dysfunctional and intense . . . a shouting match occurred between two trustees with one trustee accusing two other trustees of bullying . . .
Overall I find the interpersonal dynamics among board members interferes with the work of the board."
Other trustees also wrote about the difficulties board members had functioning as a group, but for different reasons.
In February 2015, trustee Franci Stratton wrote to a consultant about her frustrations that some board members didn't accept their role as members of a group, rather than as individual advocates.
"From a broader perspective I am not convinced that locally elected boards of education are necessarily working in the best interest of students and certainly some are not modelling positive school district leadership," she wrote.
Trustee Megan Higgins was one of those asking questions early in the term, including voicing concerns about administrative and legal expenses being racked up by the board.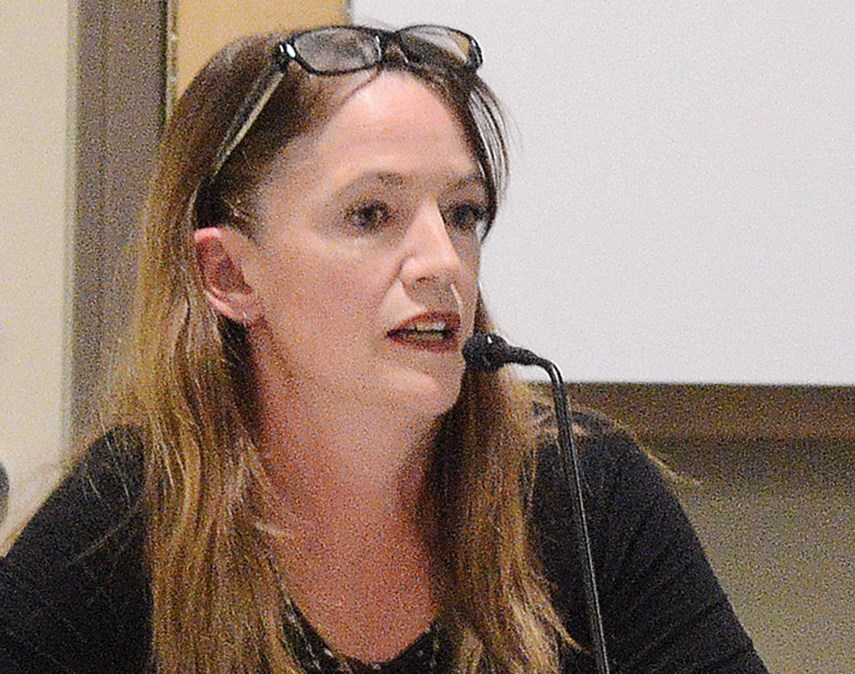 "I feel like since I have been on the board, legal opinions have caused more problems than they have solved," she wrote in an email in March 2015.
During the spring of 2015, Higgins also raised concerns in emails about the school board's decision to sell the Ridgeway Annex in light of existing overcrowding in the area and her difficulties in accessing information about the deal struck with the developer.
Barry Forward had been initially voted in as chair of the new board, with the backing of three other trustees opposed to further land sales, but just a few months later, Forward resigned after a special meeting was called, citing personal reasons.
Trustee Jessica Stanley later described what happened in one email as a "coup."
"Our meetings are tense," the chair who replaced him wrote to a consultant, "one of the new trustees gets really frustrated and upset because we don't listen to her. She has walked out of meetings . . ."
Trustee Susan Skinner also voiced concerns to the consultant about the way she felt she was being treated by some colleagues. "When I speak, they look away, ignore me and never include me in any discussions. It is as if I am invisible. . ." she wrote.
Complaint lodged against trustee by school district staff
In the midst of those challenges, a more serious bombshell dropped in 2015, when a complaint was lodged by school district staff against one trustee for breaching the code of conduct, documents reveal. Heavily blacked-out documents from then-superintendent John Lewis to the trustee reveal the board began an investigation, which required first coming up with a process to deal with the problem. Details of what the complaint was and who it was about have been edited out of the documents.
Documents indicate the school board voted to accept the findings of an outside consultant that the trustee in question had breached ethical standards. But there was never any public acknowledgement of the issue.
Board chair Christie Sacre said that was because "part of the resolution was not making it public." Sacre said it's possible future boards would take a different approach if faced with a similar complaint.
By February 2016, parliamentary consultant Eli Mina had been called in to address some issues like when the board should hold meetings behind closed doors and when they shouldn't, what to do when trustees disagreed with the approach of senior staff and how to handle public complaints.
Documents reveal, however, relationships between trustees were not necessarily improving, with one trustee writing to another and to board chair Christie Sacre in June of 2016 about "yet another unfounded allegation of improper conduct" while Stanley called out another trustee in a July 2016 email for "your disrespectful behaviour towards me at board meetings (which) compromises my ability to perform my duties as a trustee . . ."
In May of 2017, Stanley wrote to Sacre formally lodging a complaint against another trustee after being screamed at in public by one of her colleagues, documents reveal.
In an interview, Stanley said her decision didn't go over well with several of her colleagues. "I was causing them to face something that was awkward and nobody wanted to face," she said.
Stanley said she lodged the complaint because it wasn't an isolated incident. "I got tired of everybody tolerating the bad behaviour that had been happening among trustees."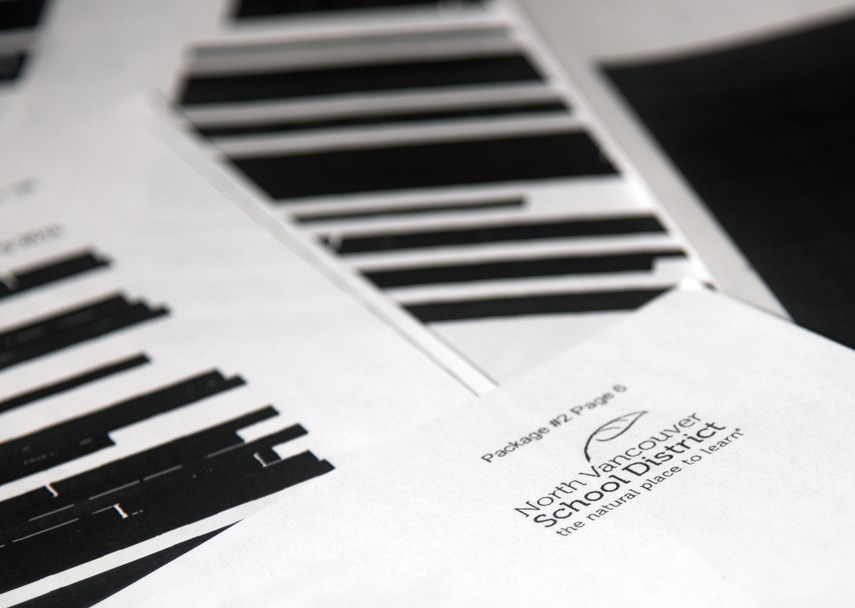 Following a closed door meeting, the behaviour that sparked Stanley's complaint was called out in November 2017 with a letter describing the conduct as "not in keeping with the standards expected of trustees outlined in the code and in particular our expectations regarding mutual respect and working relationships. . ."
But it is clear some trustees worried despite all the time and money spent addressing the issue, their ability to work together wasn't getting better.
"As you know, I would like our board to be able to discuss, debate and make decisions regarding substantive issues which are directly related to enhancing student learning. Instead we spend inordinate amounts of time . . . discussing trustee behaviour," wrote one trustee. "And no matter how many independent people recommend change, nothing changes."
Sacre wrote to a consultant in November 2017 about the dysfunction on the board.
"I have had five trustees contact me to say that they do not feel safe when certain people are at meetings ... "she wrote. "There are violations to our code of ethics/conduct left, right and centre but it only seems to be of concern if others are doing it. And we cannot waste any more staff time with governing ourselves. It is crazy. . ."
Ministry calls in consultant to deal with problems
In December, the ministry of education hired consultant Lee Southern to investigate the issues and report back with recommendations on how the board could address its apparent dysfunction.
The board subsequently agreed to stop holding regular closed door sessions, where trustees said some of the problems had been occurring, and work on a handbook to guide appropriate behaviour.
Four of the current trustees – Sacre, Skinner, Higgins and Cyndi Gerlach – are currently running for re-election. Forward is running for District of North Vancouver council. Stanley is seeking election as a Nanaimo school trustee.
Sacre said some of the problems faced by the board were the result of different communication styles and differing fundamental beliefs about how groups should operate.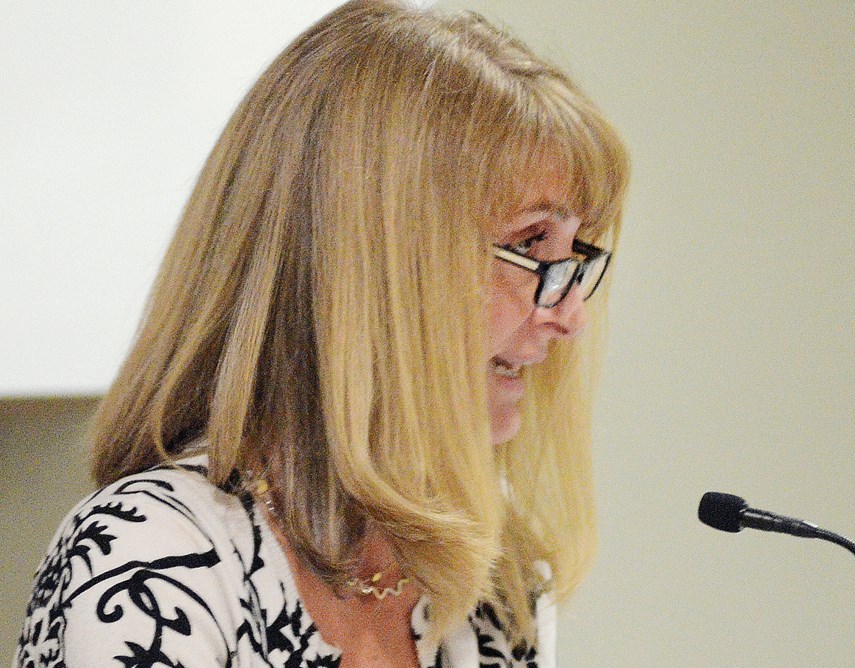 "Sometimes it's not that people don't listen. It's that people don't agree," she said.
Problems faced by the board "made us look bad," she acknowledged. "It made the work harder and it slowed us down but it didn't negate what we did do."
Skinner, who has been absent from most of the public school district meetings and has verbally raised allegations of bullying and sexual harassment as a reason for those absences, said she feels publicly blamed for the dysfunction of the board.
"I certainly feel I'm being thrown under the bus," she said. "They seem to want to level all that dysfunction at my feet."
Skinner announced late Tuesday night at a public board meeting that she filed a formal complaint Oct. 16 alleging workplace sexual harassment and bullying. None of these allegations has been proven.
Gerlach said she does not believe the problems faced by the board were as serious as some people felt. "They haven't impacted my ability to do my job," she said.
Gerlach compared working in a professional way with other board members to dealing with family members who don't always agree.
"There may be things you can never agree on," she said. "How you deal with that is super important."
Higgins said she disagrees with the characterization of the board's problems as "inter-personal conflict."
"From my perspective it's behaviour by two particular individuals" that was directed at school district staff as well as fellow board members, she said.
Ending the closed door sessions of the board has been helpful, she added.
"I'm am hopeful we can have a fully functioning board in the coming term," she said.
Editor's note: This article has been amended since first posting to reflect a statement made by trustee Susan Skinner at a public board meeting on the night of Oct. 16 indicating that she has filed a formal complaint with the school district alleging workplace sexual harassment and bullying.