UPDATE: The Lynn Valley Lions Club announced today that they are no longer accepting physical donations after reporting that an overwhelming number of goods have been received. The planned donation intake at Lynn Valley Days tomorrow is also being halted at this time. Financial donations are still being accepted through the club's account with Blue Shore Financial Lynn Valley. Visit the Lions Club's website for updates.
It'll likely be next week before fire investigators are able to say what caused the deadly blaze at a Lynn Valley housing complex that killed a mother and her young son.
Narges Casnajad and her youngest son Sepehr Koshkoye Delshad, 8, died after their apartment in the Mountain Village Garden Apartments complex went up in a blaze at 2:30 a.m. Monday. Her husband escaped the fire but suffered serious burns. The couple's teenage son Sohail escaped by jumping from a window.
Another 15 residents were hospitalized.
On Thursday, dozens of flower bouquets, including white roses and carnations, lined a security fence now surrounding the burned apartment building.
The fire investigation is "far more complicated than it might first appear," said Cpl. Richard De Jong, spokesman for the North Vancouver RCMP, adding police and firefighters can't even enter the charred remains of the building until that's approved by a structural engineer. So far, nothing has been ruled in or out among possible causes, said De Jong.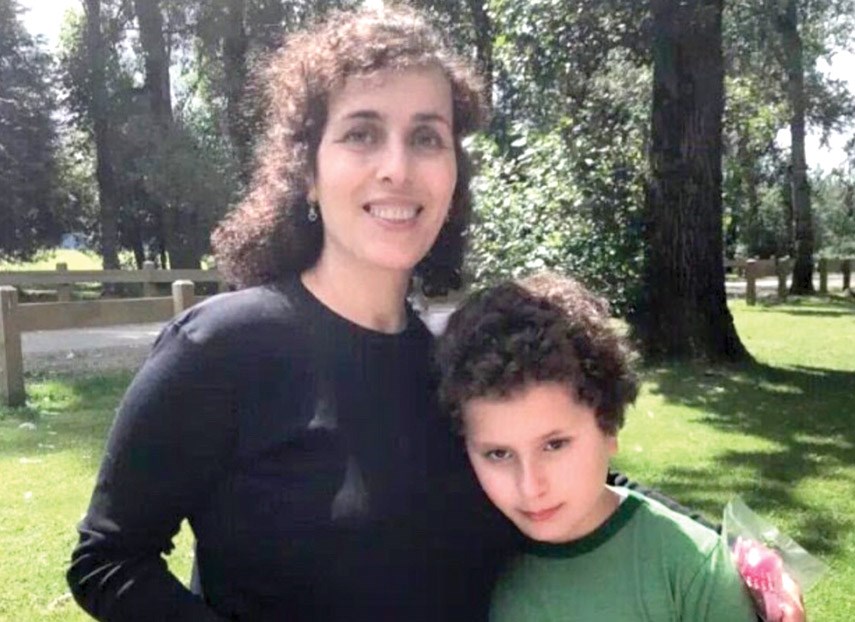 The older wood frame building did not have a sprinkler system.
Dorsa Pedroud, 15, lives in the Mountain Village complex and is a friend of 14-year-old Sohail Koshkoye Delshad, who told reporters he jumped from the apartment window to escape the fire, expecting his family to follow. But Sohail said his father got separated from his mother and younger brother as smoke and flames engulfed the apartment. The burning building collapsed on the mother and son before they could escape.
Pedroud said Sohail told her no smoke alarms went off in the building.
Pedroud added she's doing her best to support her friend, who is still in emotional shock and being cared for by extended family, including four aunts.
Pedroud said she has visited Sohail's father, Hossein Koshkoye Delshad, in hospital, where he is being treated for his injuries. "All he does is ask about his wife and son," she said.
Pedroud said the whole family was "really close."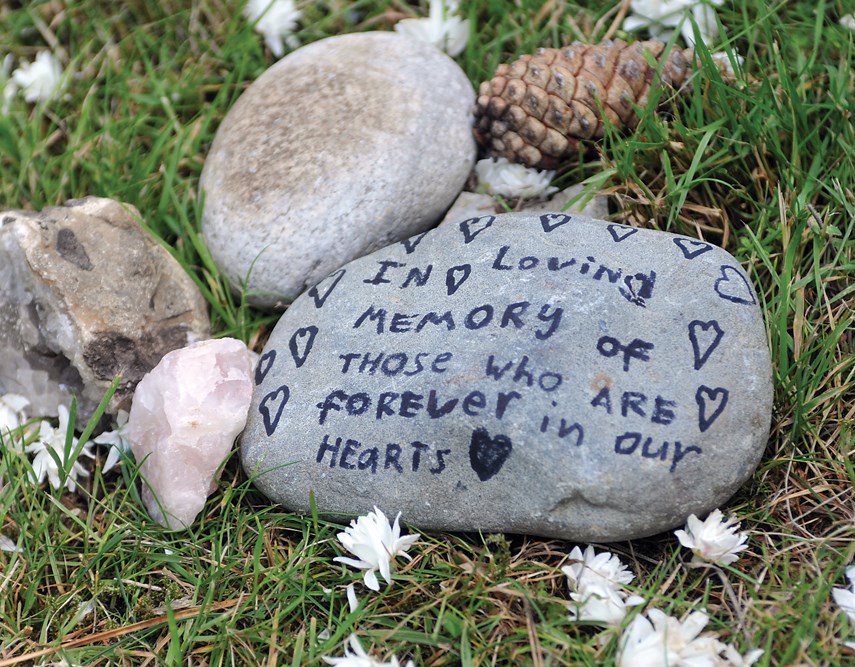 In the days after the fire, a GoFundMe page Pedroud started for Sohail and his father had raised almost $50,000. Pedroud said other families are also dealing with injuries ranging from burns to broken bones.
North Vancouver resident Jacqueline Diamond lived in the Mountain Village complex for four years and knew Casnajad when her own daughter was a baby. "She was super nice," said Diamond. "Every time I close my eyes, I can see her sitting there with my daughter on her lap. She was just a really lovely lady."
Diamond has also set up a GoFundMe page for those displaced by the fire and for Casnajad's husband and son, which has raised almost $25,000.
Meanwhile, emergency managers with the District of North Vancouver and the Lynn Valley Lions Club have been marshalling offers of help for the 14 families – made up of 40 people – who lost their homes in the fire.
One of the biggest needs – housing – has now been taken care of for those families, at least for several months.
Several property development companies and managers have come forward to offer enough units for all of the displaced families rent-free for between three and six months, said Fiona Dercole, director of North Shore Emergency Management.
Some families were expected to move in by the end of this week. Everyone should be moved in by the end of June, said Dercole. She added the province has agreed to pay hotel costs for families who need accommodation until those apartments are ready.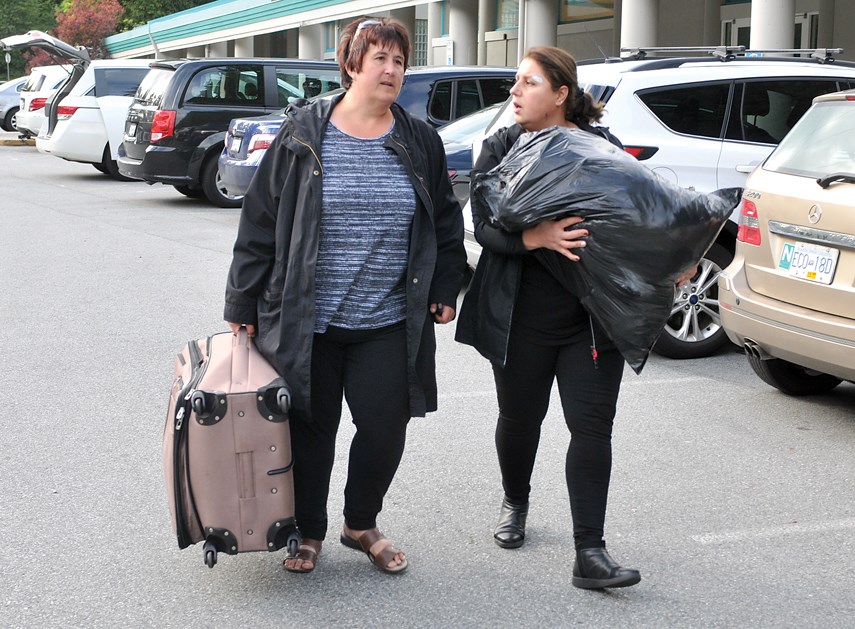 The emergency management office is working with the Lynn Valley Lions Club, which is setting up a Mountain Village support hub in the old Zellers space in Lynn Valley Centre. Community donations can be dropped off there between 7:30 and 9:30 a.m. tomorrow and June 18-22. Toiletries and clothing are the biggest immediate needs. Those wanting to help can check the "fire relief" tab on the Lions Club website for details. The Lions have also set up an account for financial donations at Blue Shore Financial Lynn Valley.
The emergency management office is also talking to the Red Cross about psychological help for families, said Dercole. "People have a long road ahead in their recovery," she said.