The North Shore News and its staff earned six golds at the BC & Yukon Community News Media Association's 2020 Ma Murray awards Saturday night
The trophies are normally handed out at an annual awards gala, but the fête was moved online this year to keep nominees safe and help stop the spread of COVID-19.
In writing awards, North Shore News reporters finished first and second in the Environmental Initiative category. Brent Richter's story Moving Mountains to Save a River about the effort to save the Seymour River after a devastating rock slide won gold. Jane Seyd's piece A Second Chance at Tertiary about the campaign to clean up our sewage effluent won silver.
Richter won another gold in the historical writing category for Nikkei Secrets Unearthed on the Seymour, which followed an archeologist's quest to document a Seymour Valley settlement that, 100 years ago, was home to dozens of Japanese loggers and their families.
Jeremy Shepherd won gold in the environmental writing category for the second year in a row. His winning entry Classic Rock examined the nitty gritty of the North Shore's geology.
Richter also took bronze in the feature writing category for papers with a circulation of more than 25,000 for his story Paddling Forward – Truth & Reconciliation on Campus at CapU.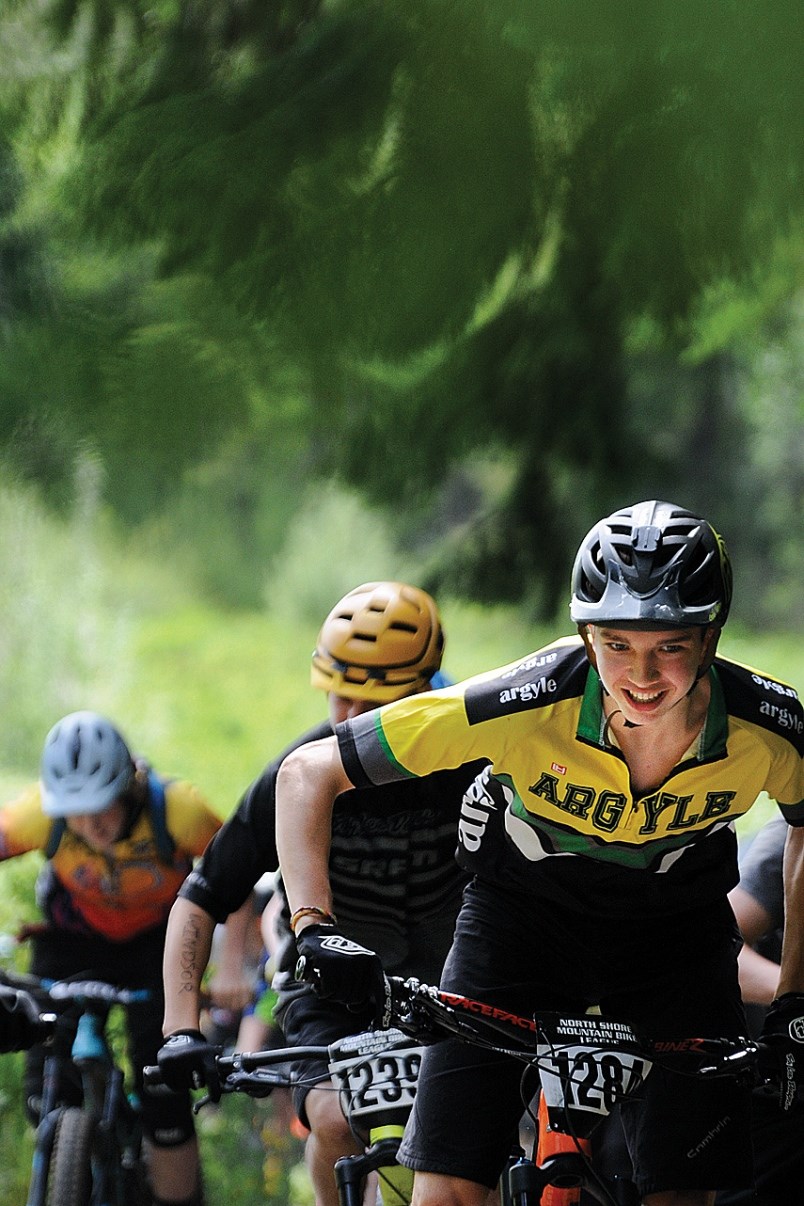 Our newsroom picked up two photography awards as well. Mike Wakefield was the gold winner in the sports photo category (over 25,000) for his picture Higher Learning. It depicts a mountain biker from Argyle Secondary.
Cindy Goodman earned a bronze for feature photo (over 25,000) for her beautiful shot Into the Mystic.
Amanda Stutt and Julie Hamilton shared gold for Vancouver Living magazine in the special publication (over 25,000) category.
For best special section (over 25,000) the North Shore News picked up another gold for our 50th anniversary edition, which examined our history from sunshine girls to delivery boys.
In advertising awards, Tannis Hendriks won two bronzes: for her Canadian Tire North Shore Moments ad campaign and Gusto di Quattro's Benvenuto a Tutti, Mangiamo! for ad design (over 25,000).
Kelly Pownall and Birgit Brunner shared silver for the ad campaign award for their Dr. Sharnell Muir - Wanting to Sleep Better? campaign.
Sports editor Andy Prest was also given a silver community service award for his work in reviving the North Shore Sports Hall of Fame.
And in the newspaper excellence category for our circulation class, the North Shore News took silver, after besting the competition three years in a row.
Named for feisty longtime newspaper publisher Margaret "Ma" Murray, the annual awards recognize exception work of community newspapers in B.C. and the Yukon.