Like much of the Lower Mainland, the North Shore real estate market crawled very slowly into 2023, with sales and listings well off historical norms.
Sales in January and February 2023 in North and West Vancouver were about half what they were a year ago at this time, according to figures from the Real Estate Board of Greater Vancouver – largely a result of dramatically hiked interest rates.
If there's a silver lining, while February sales in 2023 were well off those of February 2022, they did tick up from January. Among properties that did sell in February, Ambleside and Dundarave were the hotspots for single-family homes in West Van, according to an analysis by Zealty.ca, followed by Bayridge and the British Properties. In North Vancouver, Upper Lonsdale, Canyon Heights, Lynn Valley and Westlynn were popular neighbourhoods with buyers.
Here's a look at some of the cheapest and most expensive detached homes, townhomes and condos sold on the North Shore in the first two months of 2023.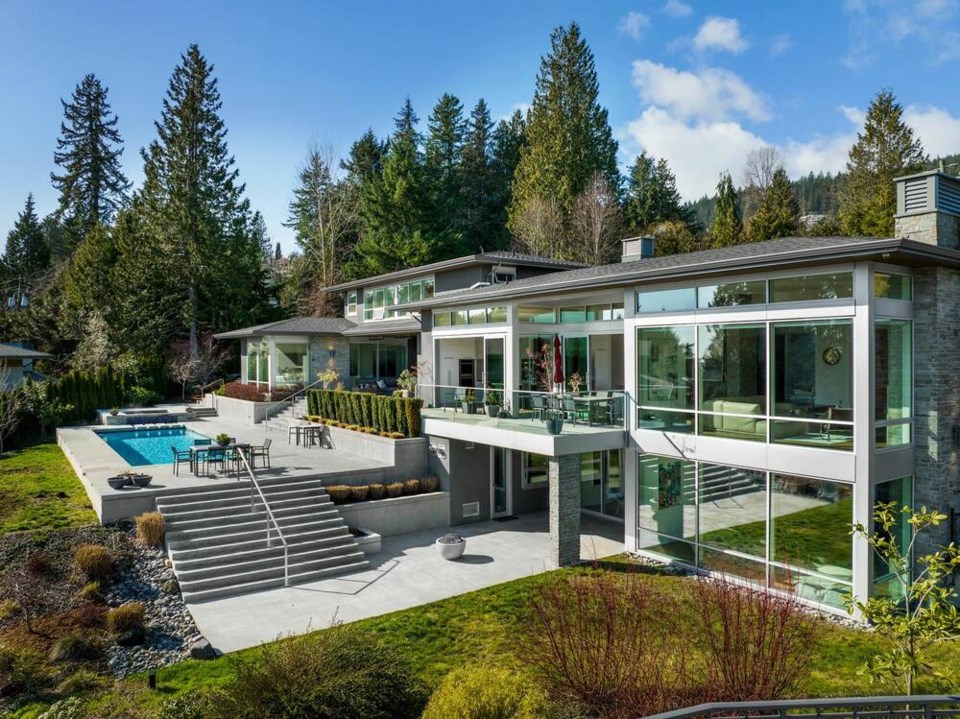 Most expensive detached house
The most expensive single-family home to sell on the North Shore in the first two months of 2023 was a West Coast contemporary house at 545 Robin Hood Road in the British Properties. The home, sitting on a .63-acre lot, features floor-to-ceiling glass overlooking panoramic views. The five-bedroom, seven-bathroom 7,300-square-foot home sold on Jan. 26 for $8.825 million after 86 days on the market. Features include two offices, a gym, pool, hot tub, three-car garage, built-in outdoor barbecue and bar room.
The property was assessed at $7 million in 2022 and last sold in 2014 for just under $2 million.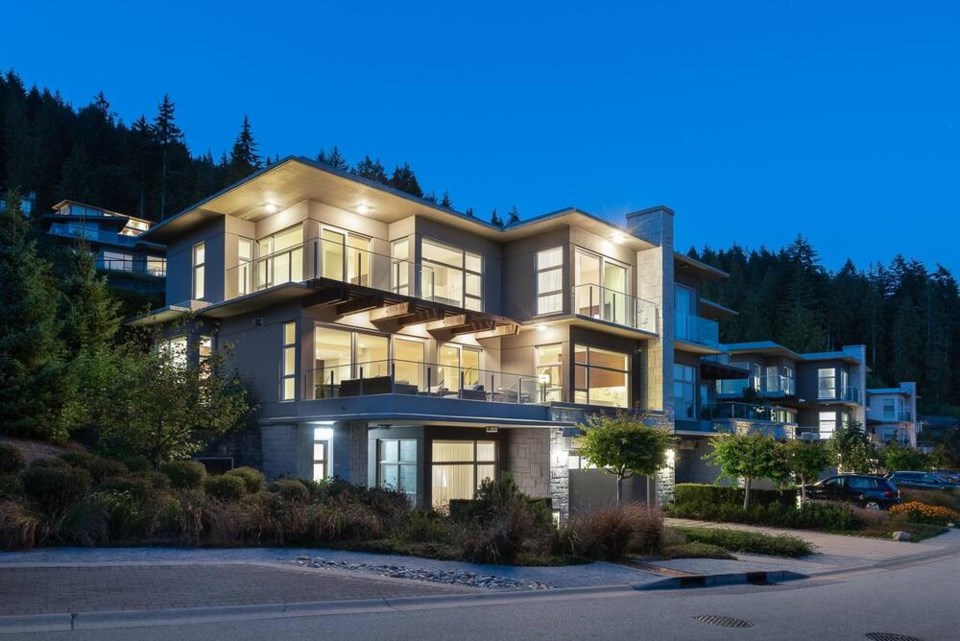 Most expensive townhouse
Ooh la la. This is not your typical townhouse. The most expensive townhouse to sell on the North Shore in the beginning of 2023 was a four-bathroom, four-bedroom half duplex in British Pacific Properties' Whitby Estates development.
The townhouse at 2748 Highview Place, which looks out to views of the city and beyond high above West Vancouver, sold for $3.8 million Jan. 26 after 93 days on the market.
The eight-year-old townhouse is the same size as many single-family homes, at 3,800 square feet. Features include a private elevator, air conditioning, high-end kitchen appliances like Wolf and Miele and a south facing patio as well as a spa-like ensuite bathroom. Bonuses include storage and a huge two-car garage. The townhouse was last assessed for just under $3.5 million.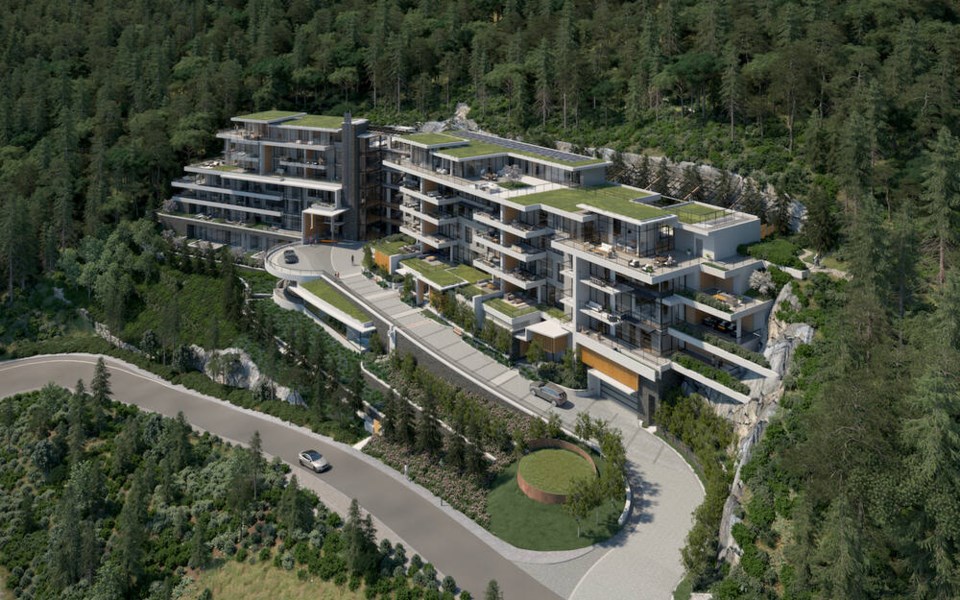 Most expensive apartment
The most expensive apartment to sell in January and February wasn't far away – at 507 – 3101 Burfield Street in Cypress Park Estates. The brand-new two-bedroom three-bathroom new 1,800-square-foot apartment being finished in the luxury Courtenay development sold for $2.48 million on Jan. 27 after 101 days on the market.
Featuring a large 240 square-foot terrace and two parking spots, the condo features a gourmet kitchen with Miele appliances and Marvel wine fridge. Sweeping ocean and city views complete the package.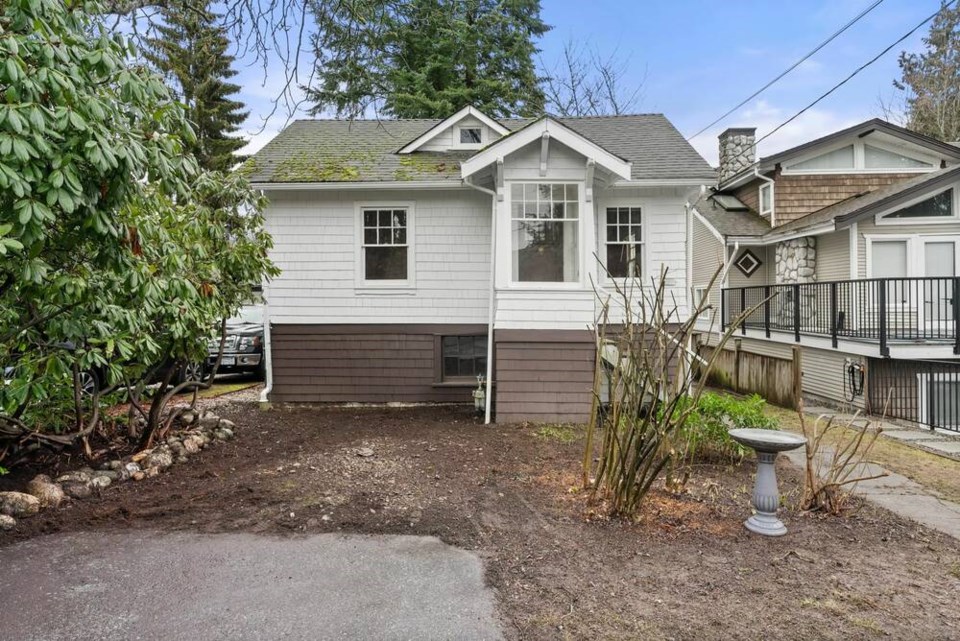 Least expensive single-family home
The least expensive home to sell on the North Shore in January and February is one that's withstood a lot of change in its time.
A two-bedroom 1,800-square foot rancher built in 1912 at 3490 Church Street in Lynn Valley sold Feb. 22 after 29 days on the market for $1.1 million.
The "Bogue House" is on the supplement list of District of North Vancouver's heritage inventory, although that doesn't mean it's legally protected. Features include leaded windows, fir floors and a cast iron bathtub. The property was assessed at $1.27 million in 2022.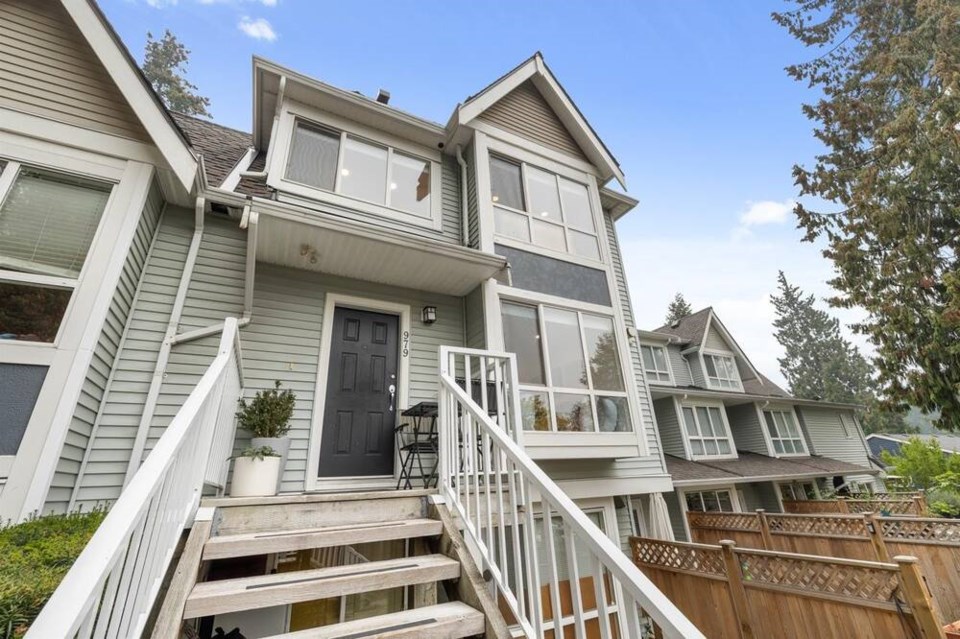 Least expensive townhouse
The least expensive townhouse to sell at the beginning of the year was a two-storey, two-bedroom 22-year-old townhome in Adera's River Rock development at 979 Lynn Valley Road.
The 1,000-square-foot bright and sunny townhouse sold for $890,000 Jan. 15 after just six days on the market. Features include a gas fireplace and private rooftop patio.
The property was assessed for $847,000 and last sold for $635,000 in 2017.
Least expensive apartment
The least expensive apartment to sell on the North Shore in the past two months was snapped up instantly.
The 480-square-foot 48-year-old studio apartment at 1007 – 2012 Fullerton in the lower Capilano neighbourhood's Woodcroft complex sold Jan. 12 for $310,000 – $10,000 over asking - after just one day on the market.
Features include a south-east facing balcony, along with the "opportunity to renovate and considerably raise the value of the home if desired."