May Mikhail remembers the moment when she realized that her 94-year-old mom Isabelle probably wouldn't survive the COVID-19 outbreak in North Vancouver's Lynn Valley Care Centre.
It was the day after families had been summoned to a meeting and assured their loved ones would be isolated in their rooms and looked after.
Mikhail's first concern had been whether there was enough staff to help feed residents in their rooms. Families were reassured that extra staff would be coming in.
Mikhail and her partner Althea Gibb-Carsley got Isabelle settled in her room that day and fed her dinner. Then they went home.
They returned to check on Mikhail's mom about 24 hours later.
The scene that greeted them was shocking.
Isabelle was in the same position as when they'd left her. Her unchanged diaper was bulging. "She was cold, shivering and she was disoriented," said Gibb-Carsley. Untouched breakfast and lunch trays were piled up.
Mikhail says her mom never truly recovered from that.
"She was frail. She had just turned 94," said Mikhail. "And so we knew that she probably would not be able to recover from COVID. And people were dying every day."
On March 18, Isabelle Mikhail became the eighth resident of Lynn Valley Care Centre – and in Canada – to die of COVID-19.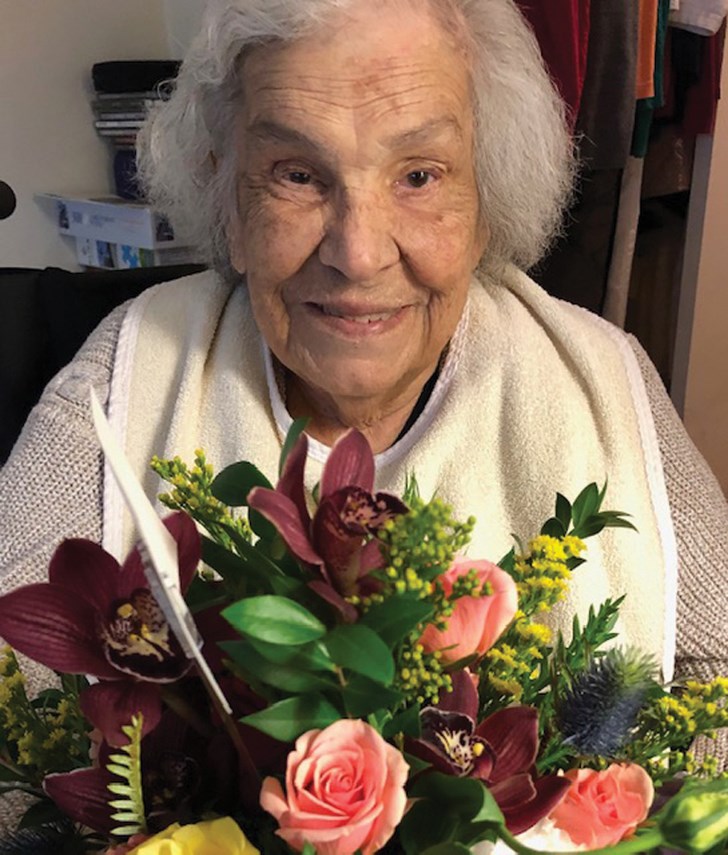 In early March, the Lynn Valley Care Centre was the first care home in the country to become an epicentre of the virus. Before the outbreak was declared over two months later, 53 elderly residents and 26 staff contracted the virus and 20 residents died.
Over 129 deaths – or 69 per cent of all COVID-19 deaths – since the beginning of the pandemic in B.C. have been among people over 80 years old, according to B.C.'s Centre for Disease Control. Deaths in care homes have made up 72 per cent of the total.
A group of daughters whose parents all contracted COVID-19 in the Lynn Valley Care Centre outbreak are now speaking up, describing their experiences in a care home system that was ill-prepared to handle the added stresses of the virus in an environment of chronic understaffing.
The women said in light of the deficiencies that COVID-19 revealed in the long-term care system, both provincial and federal governments need to take a serious look at the way long-term care is funded and supported. So does the public, they say.
On March 7, families had arrived to the meeting to find medical health officers from Vancouver Coastal Health along with the director of care for the Lynn Valley Care Centre present. A number of care centre staff were also there, lined up against a wall. They looked frightened, said the women.
Kelly Shellard, whose 82-year-old father Bill Shellard has dementia and lives in the care centre, went to the meeting. Afterwards she went back to her Lynn Valley home and stewed. She stayed home for a few hours, then decided she had to go back to the care home to check on her dad.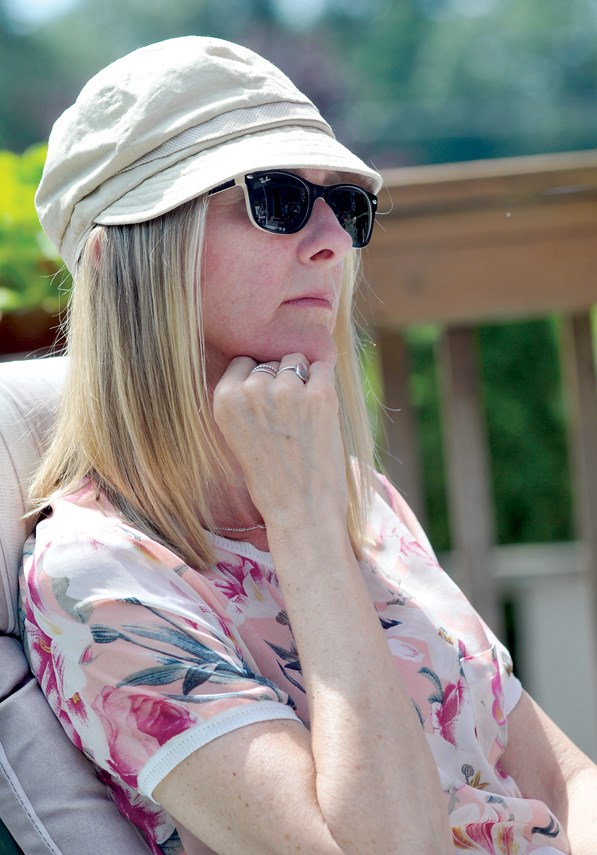 There were no extra staff, as promised. In fact, many of the staff who were scheduled to work that day hadn't shown up for their shifts.
"That was the first day that we ended up having to hand out food to the residents because there were so few people that showed up to work," said Shellard.
"We realized on Sunday that the help was not there," said Gibb-Carsley. "And there was not much time to think about whether we would or would not participate, because we were thrust into this situation."
Family members said rather than extra cleaning they might have expected, there was little evidence of even regular cleaning for the first week of the outbreak. "So instead of enhanced cleaning it was reduced cleaning. Because the [cleaning staff] didn't come in," said Gibb-Carsley.
Shellard said she went to one man's room to help "and he had peed all over the floor. And it was there the next day because there was no cleaning. It wasn't until a week later that they actually brought in a cleaning company to come every night and fully clean the place."
Debra Drew, whose 96-year-old dad Graham Drew lives in the care centre, said some staff who turned up were clearly uncomfortable being in the care home at the time of the outbreak. "Others couldn't leave after their shifts because there was nobody to replace them. … People were working 16-hour shifts."
"All the while we're hearing [Health Minister] Adrian Dix say everything's been taken care of," said Drew. "For us, what we were seeing did not jive with the official report."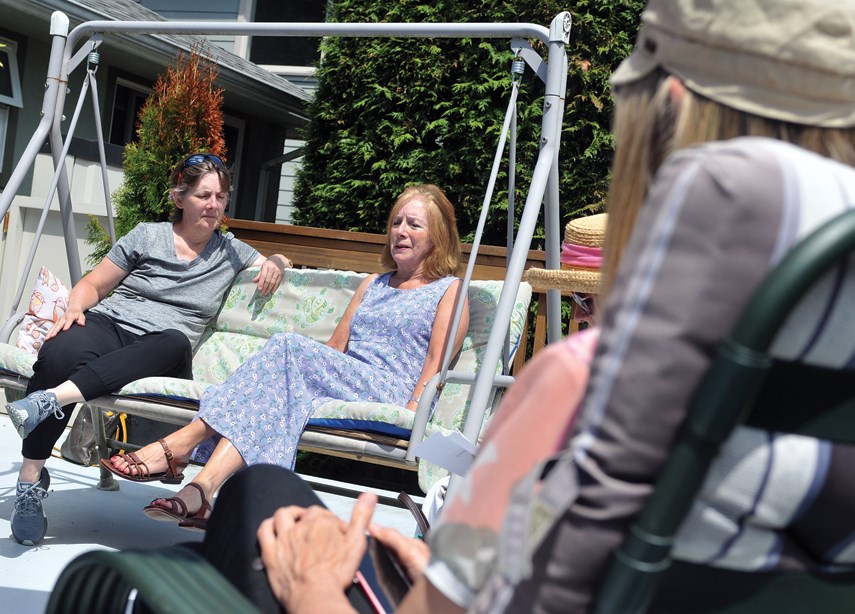 In response to issues raised by the families, both Vancouver Coastal Health and Lynn Valley Care Centre issued statements.
"Like other care facilities, the COVID-19 pandemic ravaged our facility, spreading at an alarming rate, which added to our challenges of getting ahead of the outbreak," according to the statement from the care centre. "Professional replacement staff was brought in as soon as possible, following a short time when we had some staff shortages."
According to Vancouver Coastal Health, in the early days of the outbreak, the Lynn Valley Care Centre "experienced staffing shortages because some staff were sick, and others, afraid of becoming infected, did not come to work."
A rapid response team to deal with infection control was put in place and "extraordinary measures were put in place to restore and maintain staffing levels," according to the statement.
Putting their parents in care had not been easy for any of the families.
Shellard and her son lived with her dad for almost four years until Bill's health deteriorated and his dementia worsened. When her dad was found wandering down the street in the middle of the night, Shellard said it was clear she could no longer manage his care.
Mikhail's mom had moved out from Alberta 15 years ago and bought a condo close to her. She had 10 good years before being diagnosed with Alzheimer's. "She wasn't managing her medications very well. So I had to take that over," said Mikhail. Medical staff eventually suggested Isabelle needed to move into care.
But at the care home, staff were often stretched, especially during the night shift.
"Dad would fall and nobody would find him," said Deanna Harlow, Debra Drew's sister. Often they didn't know how long it took until somebody noticed.
"He couldn't get up himself and he doesn't know to push the call button or maybe the call button was too far away."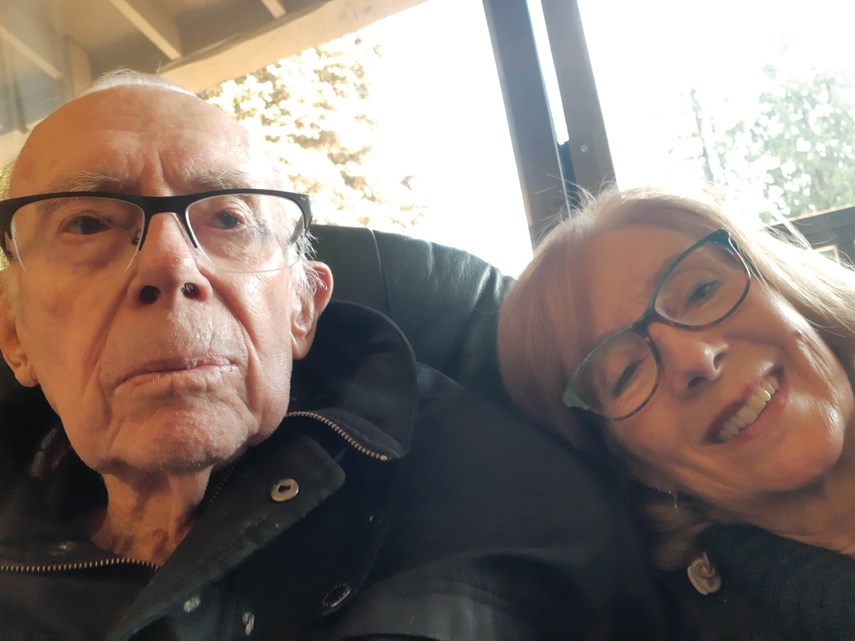 Staff never had enough time – to help with brushing teeth or even simple tasks like turning on a TV.
Gibb-Carsley said she saw care aides wheel residents from one room to the next without even telling them what was happening.
"You don't just move someone," she said. "But you do if you're in a hurry."
Baths or showers for residents were infrequent and minimal, say the women. Shellard said her dad went three months without a shower.
There was little time for conversation.
"We are not saying that these are bad people. They are people who try really hard to do their best," said Shellard. "It's a really hard job."
It's an impossible job when there aren't enough people to do it, she said.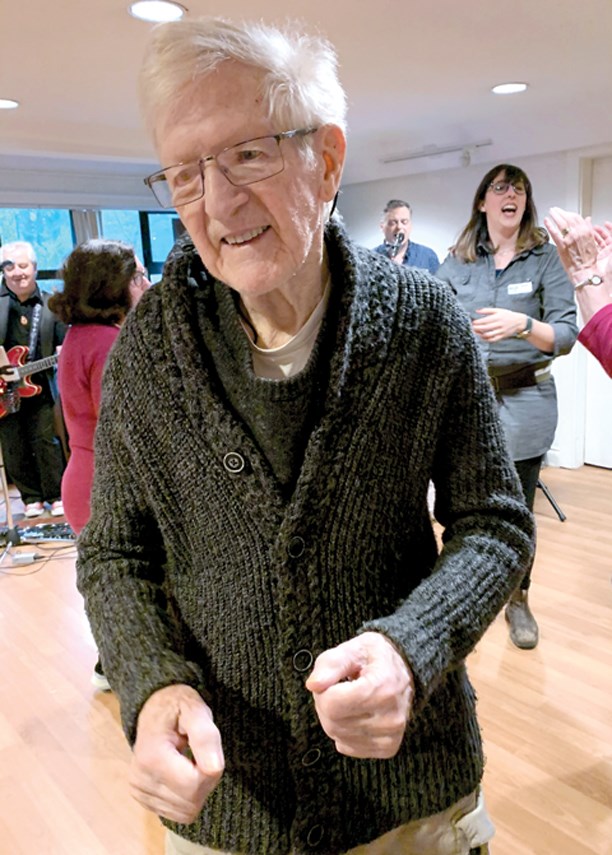 When COVID-19 hit the care centre in March the same caregivers – already stretched to their limits – had to deal with residents who were now sick and dying in some cases. "There's another skill set that needs to come into play but it just wasn't there," said Mikhail.
The women acknowledge not all families with parents at the care home had the same experience. Some only wanted information from official sources. Some seemed angry and uncomfortable at the questions they raised.
"My own thinking is that if you have a loved one in there ... you have to do certain things psychologically, to make peace with that," said Gibb-Carsley. "And one of those things is minimizing the difficult information."
"A lot of people don't want to know the truth about elder care in this country," she said. "It's a very difficult truth. It's very inconvenient. And that plays a role in what we have done for years in this country with regards to elder care."
Gibb-Carsley said in her opinion, while the long-term care residents who died of COVID-19 were medically vulnerable, they were made more so "by the level of care that's inadequate" in care homes.
"When my mom was dying, there was one [licensed practical nurse] on for 92 patients, running up and down the stairs because ... the elevator wasn't operational," said Mikhail.
Although Isabelle was supposed to have a minced diet, at the end of her life "often sandwiches would show up or things that she was not able to chew or swallow," said Mikhail.
"They were getting lunches in a bag and muffins in plastic wrap that 90 per cent of the people there couldn't open."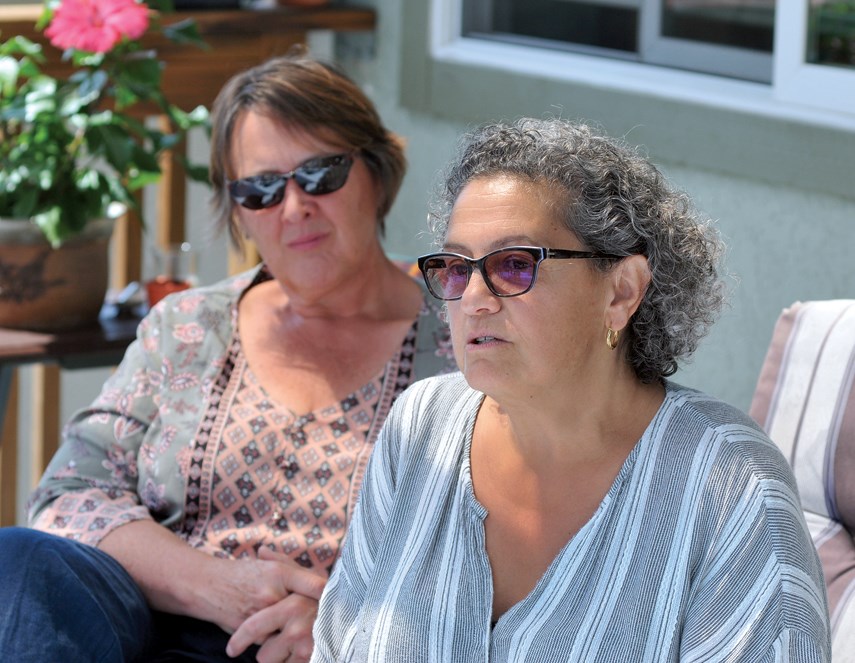 Mikhail and Gibb-Carsley cared for Isabelle for 10 days until she died.
She didn't have COVID-19 symptoms until the very end, they said, when they would frequently have to seek out nurses for pain medication.
"Had we not been there she would have died really struggling," said Gibb-Carsley.
The parents of all the women who spoke to the North Shore News for this story contracted COVID-19 at the care centre. All except Isabelle survived.
At various points when their parents were not expected to survive, family members were allowed in to the care centre to see them.
Kathie Lloyd said in the case of her 82-year-old mom Donna, she's convinced family help probably made the difference to her mom's survival.
One of the concerns about the recent lockdown on family visits to care centres is that it has meant there have been no independent observers in the nursing homes, say the women.
"There are no neutral parties that are checking to make sure how things are going," said Gibb-Carsley.
Several weeks after her mom died, Mikhail was told she could come and get Isabelle's possessions. Staff came down with a trolley with some of her mother's things, she said, but many items were missing, including family photos that had been on a bulletin board in her room and all her mother's clothes.
A caregiver told her she had thrown Isabelle's clothes in the trash.
Mikhail later received an apology letter. "It felt pretty flat," she said.
The women say their experience with COVID-19 revealed fault lines in the care of the elderly that need to be addressed.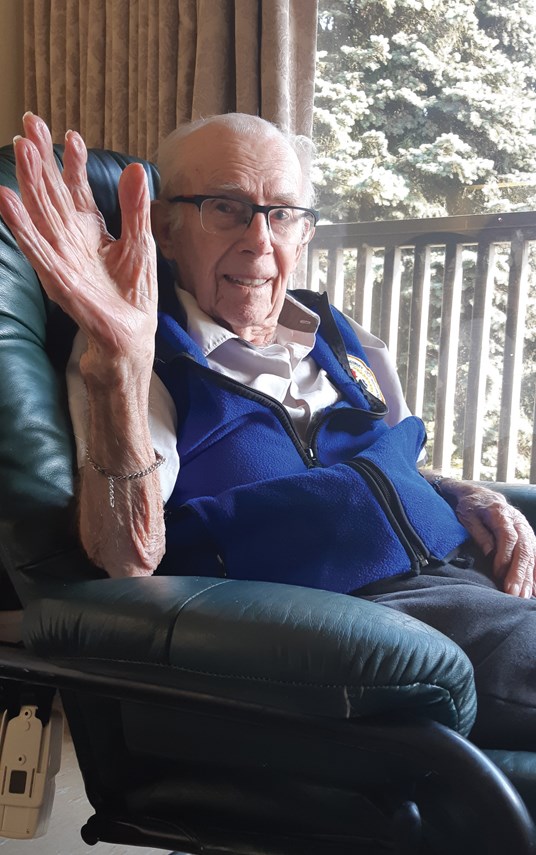 "It's not going to go away," said Drew, who adds she questions why for-profit care homes are allowed and is aghast that B.C. Premier John Horgan doesn't see the need for a public inquiry.
Harlow said she wants to see elder care added to the Canada Health Act to ensure national standards. She'd also like to see an examination of care for the elderly in other parts of the world.
Not all nursing homes are the same, said Gibb-Carsley, "but the problem is the standards and the expectations across the board are very low." The system tolerates that, she said, "because there aren't enough resources to go around."
Drew hopes what the pandemic revealed about elder care will be a catalyst for change. "It's such a fragile system. And so how do we fix it?"