A Crown prosecutor said he'll be seeking a "significant sentence" for a former North Vancouver high school teacher who had a two-year sexual relationship with one of his teenaged students.
Prosecutor Ron Edwards made the comments outside of court as a sentencing hearing began on April 26 for Chad Jeremy Smith, 41, a former Argyle Secondary music teacher who pled guilty to sexual exploitation in April 2016. Sentence on a summary conviction ranges from 90 days to 18 months in jail.
In court, the Crown prosecutor painted a picture of a popular music teacher who inundated a vulnerable student with gushing online messages, describing the two as sharing a "psychic soul connection." In online correspondence the teacher sent to his student, Smith refers to summer break as a "two month hug hiatus."
"The web is being spun," Edwards told the court.
The teacher and his underage student had sex many times over two years, according to Edwards, who listed encounters in the student's home and Smith's office.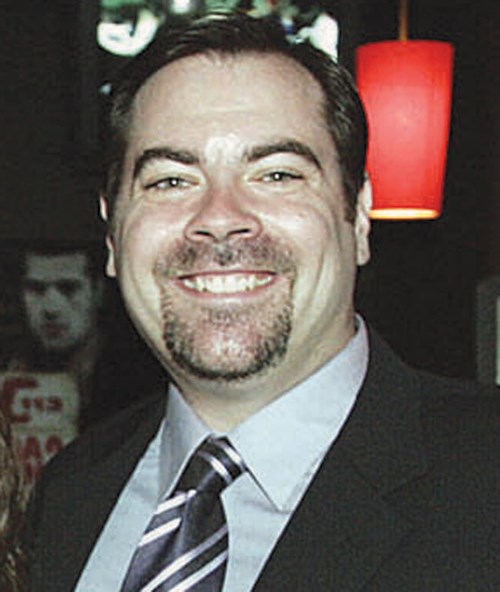 Edwards also mentioned a lighting system at Smith's office that let passersby know they shouldn't enter when a certain light was on.
At the victim's behest, her family wasn't going to pursue charges against Smith. However, Smith kept trying to maintain the relationship, sending a gift, numerous emails, and dropping by the victim's workplace.
Even when the victim was blunt, writing "Just leave me alone," and "I will never trust you," Smith was undeterred, according to the Crown.
The victim's mother eventually discovered the relationship, prompting her to describe her daughter's suicidal thoughts in a message to Smith. "You're 40 and married," the mother wrote. "Your stress is entirely your own doing, to blame it on (the victim) is irresponsible."
The victim's mother also reminded Smith of the consequences he would face if the relationship was revealed.
Smith appealed to the victim, complaining of her mother's "cruel words."
"I'm still crying over it. I've never cried so much," he wrote.
Smith asked the victim to have "mercy on me."
"Why should I lose my job because I loved you with every inch of my heart?" he asked.
The victim eventually revealed the abuse to her psychologist. Following the psychologist's report, the police undertook a sting, contacting Smith through the victim's email account.
On Aug. 27, 2015, RCMP officers tracked down Smith in a grocery store, arresting him and wresting his cellphone away. Upon his arrest, police recorded Smith responding to their evidence by saying, "I am what I am," Edwards noted.
In a victim impact statement, Smith's former student described struggles with depression and anxiety as well as crippling feelings of guilt.
"Her struggles still continue, she still receives counselling," noted Edwards.
The victim's family spent $5,600 on psychological counselling for the victim – money that came out of pocket after the family health insurance was exhausted. Counsel is requesting Smith pay that amount to the family.
Sexual exploitation is a charge applied to an adult accused of having sexual contact with a minor over whom they are in a position of authority. A publication ban prevents the release of any information that might identify the victim.
Smith's lawyer is expected to make her sentencing submissions to Judge Joanne Challenger in North Vancouver provincial court on June 27.
Smith has been on bail since his arrest with conditions not to interact with anyone appearing to be under 18 unless their parent or guardian has consented, to have no contact with the victim or her family and to stay away from North Vancouver.
Smith, a Langley resident, was a teacher at Argyle from 2005 to 2015. The school district suspended him without pay following his arrest. Smith has also signed an agreement not to teach with B.C.'s teacher regulation branch.