There was no big prom dance or grad ceremony this year, but the graduating class from North Vancouver's Ecole Handsworth Secondary still came together in a truly meaningful way to say goodbye to high school.
Graduating Grade 12 student Megan Hingson, a violinist and budding filmmaker, led a team that put together a powerful performance of the song "A Million Dreams" from the musical The Greatest Showman. Watch the stunning video, posted below, and then read on to find out how it was completed at a time when COVID-19 was at its height, keeping everyone separated in their own little bubbles.
The idea for a physically distanced musical tribute to the grad class emerged from a virtual meeting between Hingson and Handsworth band teacher David Bradshaw, who acted as the project's producer. In late May, Hingson brought in two of her filmmaking friends, Felix Soong and Eamon Ma, and they got to work at picking out parts for any interested music students and bringing them in one at a time to record them performing in the school's music room.
Soloists Katrina Becker-Gedge, Aidan Chubb and Sophie St George, piano player Salome Zheng, and Hingson on the violin were all featured along with numerous students from the school's band, strings and choir programs. Dancers Claire Bates and Makena Petrie added dramatic flair to the film.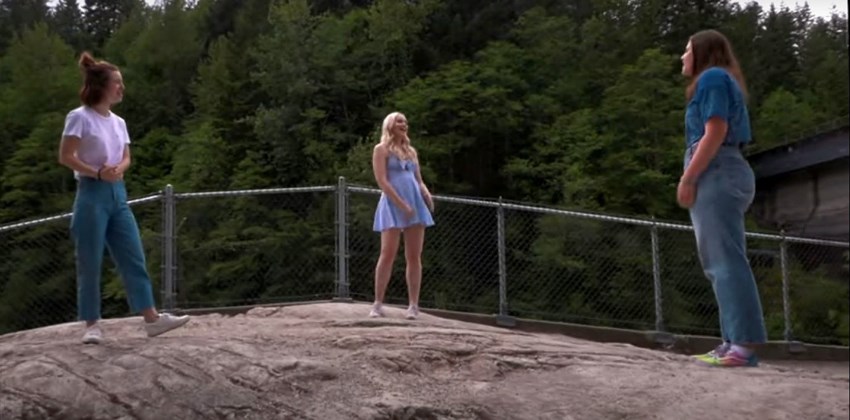 In all, 65 students from grades 8-12 took part, although an emphasis was placed on featuring the grads. When all the video footage was recorded, the three film students went to work editing it all together.
"We filmed for five days, from early in the morning until the evening, but despite the long process it was nice to connect with the music students one last time before we graduated," Hingson said in a note to the North Shore News. "It was an amazing experience for us as filmmakers, and also for myself as a musician. I am happy that the music students at Handsworth, especially the graduating students, had a chance to come together to create music one last time before graduating from high school."
Hingson said that although her grad year did not go as planned, she and her classmates still had a unique and memorable graduation.
"Because of the COVID-19 pandemic, we had the opportunity to create this music video, which allowed us to share our talents as a school and connect through the joy of music. I think that, despite the circumstances, the class of 2020 has received endless encouragement and support from the community, and will surely be remembered."