Family and friends are mourning a 17-year-old North Vancouver teen with a love of life following a car accident in the Gleneagles neighbourhood of West Vancouver Saturday morning.
Those who knew Elijah Drasyl, a Grade 12 student who attended both Mountainside and Argyle secondaries, are reeling from the news that Drasyl, a popular football player, was the teen who died in the crash.
A 19-year-old woman, who was a passenger in the vehicle at the time, was taken to Lions Gate Hospital with non-life-threatening injuries, according to West Vancouver police.
"We are devastated, shattered, yet filled with the incredible light and love that Eli held in our world," wrote Drasyl's mother Britt Arnet on Instagram.
"He was so open hearted," Arnet told the North Shore News about her son. "He always wanted to be there to help friends. He would walk beside people who were hurting."
Arnet said she's received hundreds of condolence messages about her son, and friends have been coming to her home in a steady stream to share memories.
Friends and family planned to go to the crash site yesterday and hold a vigil, she said.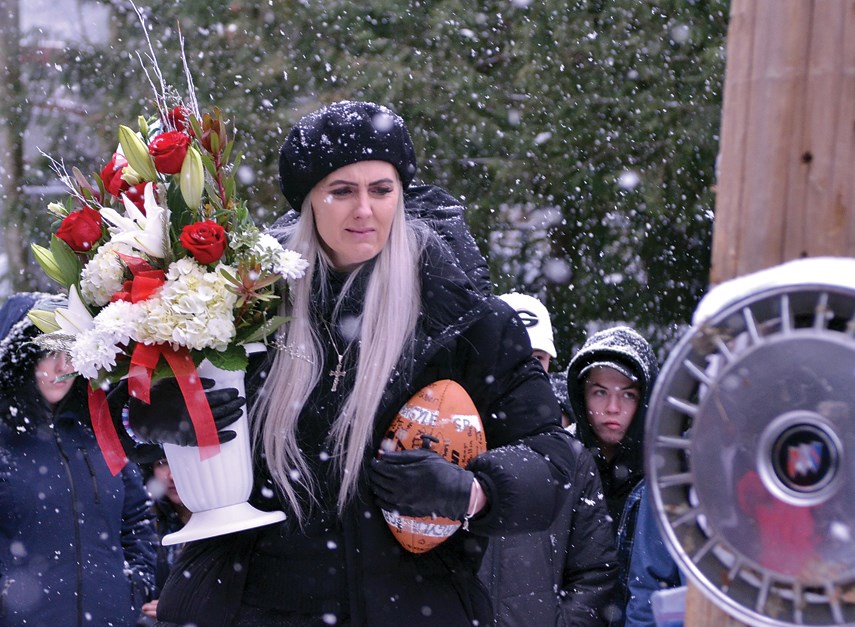 Drasyl was very connected to both Mountainside and Argyle schools, wrote Argyle principal Kim Jonat, in a message to parents Saturday afternoon. "Our hearts go out to the family and friends during this incredibly difficult time."
Police say the crash occurred in the 6300 block of Marine Drive near Horseshoe Bay at around 4 a.m., when the driver of the 2002 BMW slid into a wooden telephone pole.
West Vancouver police, along with the Integrated Collision Analysis and Reconstruction Service, are now investigating what caused the crash.
West Vancouver police officers spoke to the passenger of the car – who called 911 – at the accident scene Saturday morning.
It's likely speed was a factor in the crash, said Const. Kevin Goodmurphy, spokesman for the West Vancouver police, although a definitive cause has not yet been established.
Both police and the coroner are investigating.
Arnet said her son was asleep at home earlier that night when he got a call from a friend who needed to talk, asking to be picked up. That turned into the ill-fated journey, she said.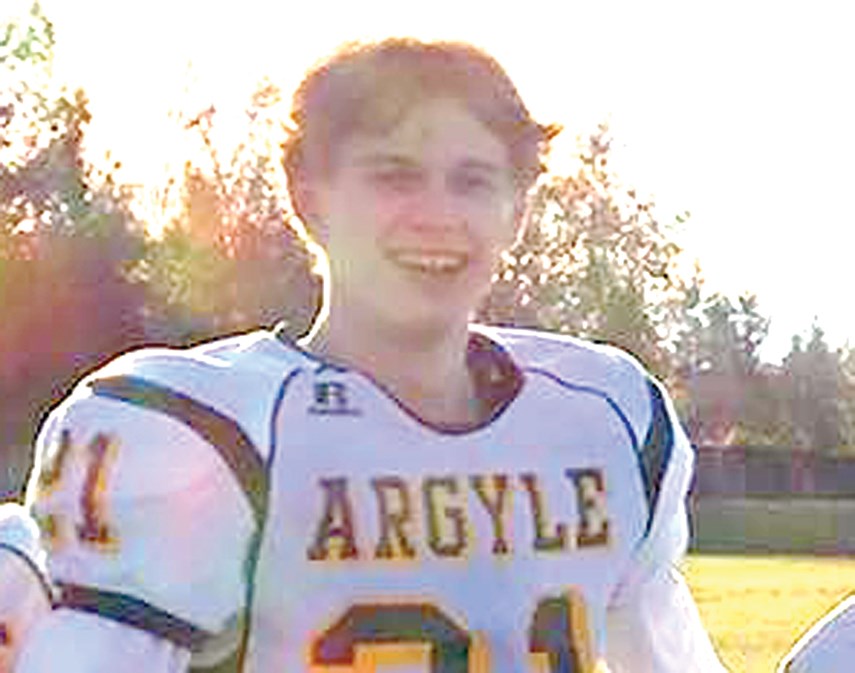 Local football coach Wayne Theobald knew Eli well.
"He was just really full of life. He liked fooling around. He was definitely a pretty popular kid," said Theobald.
Drasyl played in a North Shore youth football league for years as well as coaching younger kids at football camps and playing high school football with the Argyle Pipers, said Theobald.
Theobald said he got the news when Arnet phoned him on the weekend.
"She's doing the best she can," he said. "It's everybody's worst nightmare."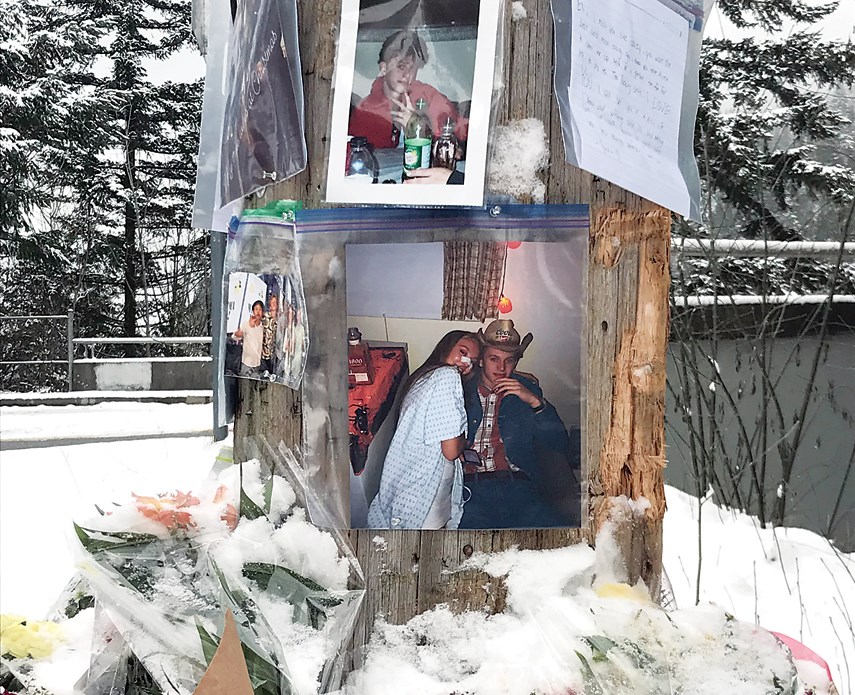 Flowers were placed at the crash site over the weekend. By Monday, friends had added photos of Drasyl, mementos, and heartfelt notes to the teen.
"You were a blessing in this world, bro," read one.
An Instagram post from the Argyle football team spoke of the loss of "an amazing young man. I cannot express how painful it is to hear this news. Nothing but love and our best wishes go out to Eli's family and friends in this incredibly difficult time. Eli will always be loved and remembered by us for his will and drive to make his teammates better and get the best out of them. Eli was a born leader and it's a giant loss to the world to lose someone with so much left to give."
Counsellors were on hand at Mountainside and Argyle this week to assist, said Deneka Michaud, spokeswoman for the North Vancouver School District.
Anyone who may have witnessed the crash, or has dash-cam footage of the accident, is asked to call the West Vancouver police non-emergency line at 604-925-7300.