Once in a blue moon there's a reason to get up in the middle of the night.
If the weather gods co-operate, the total lunar eclipse on Jan. 31 is one of them.
"Sometimes the celestial rhythms sync up just right to wow us," NASA says.
Wednesday morning's event is a rare, lunar phenomenon called a "super blue blood moon."
It is a combination of three circumstances: a total lunar eclipse, a blue moon (the name for a second full moon in a calendar month), and a supermoon (blood moon).
Interestingly, even without the supermoon, this will be the first time in over 150 years  that a total lunar eclipse will coincide with a blue moon in North America, according to Space.com.
Unlike this summer's solar eclipse, watching the lunar eclipse requires no special glasses or preparations. "There's nothing dangerous about it. It's just a full moon turning darker so it's very safe to look at," says "backyard astronomer" Gary Boyle.
A lunar eclipse is the moon sliding into the earth's shadow, he says. "Light refracted through our atmosphere turns the lunar surface red, much like we see red sunsets."
While it's also safe to assume the lunar eclipse will not draw the huge crowds of this summer's solar eclipse, B.C. residents are in a prime position to witness it, Boyle says.
Although parts of the three-and-a-half-hour lunar eclipse will be seen across North America, "people get a better and better show closer to the west coast," he says. He lives in Ottawa so he will see the moon moving into the shadow just as the moon sets.
If you've got a good imagination, the best view would be from the moon, he says. You'd see people experiencing sunrise and sunset all at the same time.
The next lunar eclipse that can be viewed by Canadians coast to coast is Jan. 21, 2019.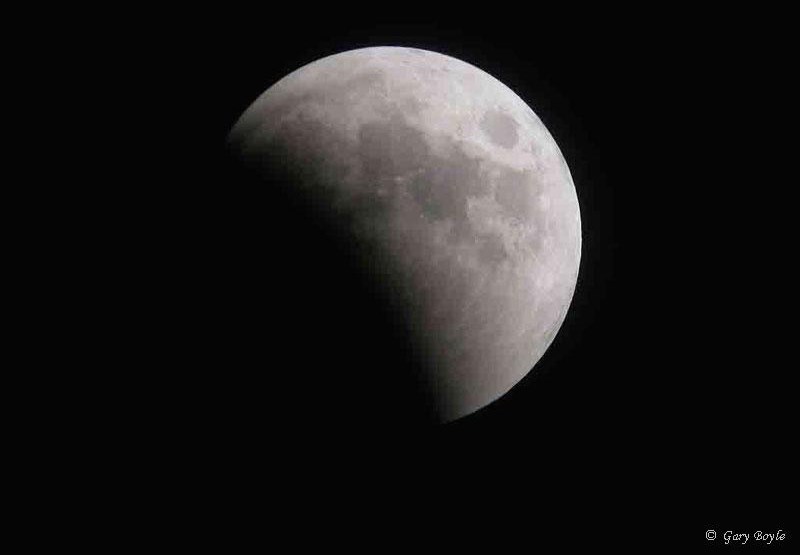 Boyle has provided the timing of the lunar eclipse in Pacific Standard Time:
Partial eclipse begins at 3:48 a.m. 
Total eclipse begins at 4:52 a.m.         
Greatest eclipse at 5:30 a.m.
Total eclipse ends at 6:08 a.m.
Partial eclipse ends at 7:11 a.m.    
The long-term forecast for January 30 and 31 is partially sunny with a few showers. Fingers crossed.
With files from Kacy Wu of the Richmond News.