Three schools on the North Shore are being retested for radon gas after initial testing by Vancouver Coastal Health last winter found higher-than-expected radon levels.
Radon levels in the gym at Cypress Park in West Vancouver measured just over 300 becquerels – higher than the Canadian guideline of 200 bq.
Two other schools – Capilano Elementary in North Vancouver and Cedardale Elementary in West Vancouver – also had areas that measured above the stricter World Health Organization guideline of 100 bq, although they were still below the Canadian guideline level of 200 bq.
Radon is a naturally occurring radioactive gas, caused by the breakdown of uranium rock in the environment. When it seeps into buildings and gets trapped indoors, radon levels can concentrate. Long-term exposure to breathing air with high radon levels can damage the lungs and cause lung cancer.
Children are considered at greater risk from the DNA-damaging effects of radon on the lungs.
Health Canada recommends taking steps to reduce radon through ventilation when levels are above 100 bq.
In the case of Cypress Park, the West Vancouver School District hired an electrical engineer to review the heating and ventilation system, added a fan to a crawl space and adjusted the gym airflow, said school district spokeswoman Tricia Buckley.
The radon levels in the gym are now being retested, she said.
Buckley added that risk is considered minimal because students only spend a small portion of their time in school, compared to their own homes.
Similar retesting is also happening at Cedardale and at Capilano Elementary in North Vancouver – to see what radon levels are during the time the school is occupied and ventilation systems are running, said North Vancouver School District spokeswoman Deneka Michaud.
Last winter, Anne Marie Nicol, a health sciences researcher at Simon Fraser University, spearheaded a citizen science project to get more people on the North Shore and in the Sea to Sky Corridor to test their homes for radon.
The North Shore and Whistler corridor are potentially at greater risk of radon, because of the area's geological makeup.
Of those residents who signed up to take part in the project last winter, most homes tested were well below guidelines for radon levels, although a few were elevated, said Nicol.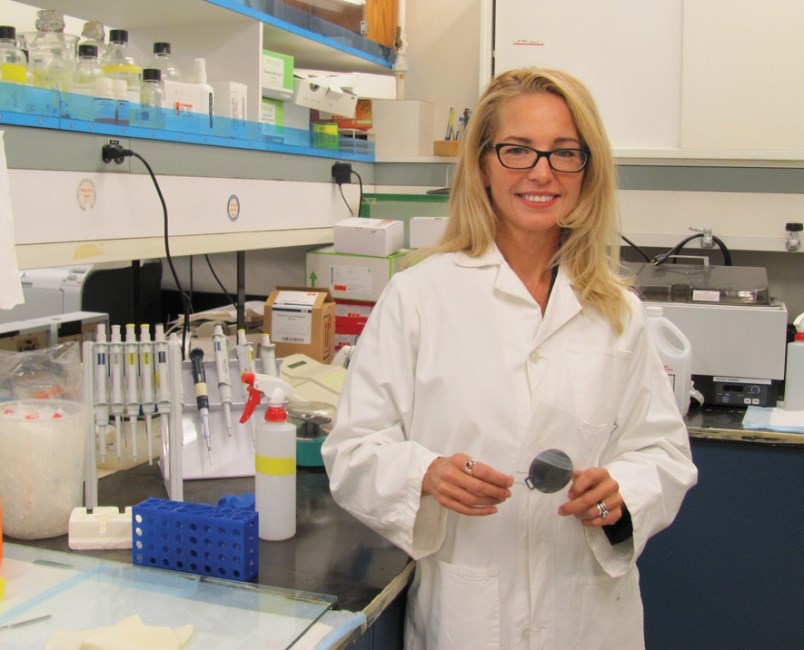 Alan Whitehead, a West Vancouver resident and owner of Radon Environmental Management Corp., said he's seen cases of elevated radon levels from Caulfeild to the British Properties and from Upper Lonsdale to Lynn Valley.
"The geology is similar," he said. "It's not surprising you'll find pockets."
In several B.C. communities – including Abbotsford, Duncan, Hope, Lillooet, Whistler and Sechelt – the new building code now requires new construction to have a radon ventilation pipe roughed in.
Whitehead said he's not sure why some areas of the province – particularly those with similar geology – remain excluded from that requirement, but added he hopes the rule will eventually become provincewide.
One factor that is known is that newer homes tend to have higher radon levels. That's because modern requirements for homes to be energy efficient, with tighter building envelopes, have "created the perfect storm for the buildup of soil gas like radon," said Whitehead. "Once it gets in there it has nowhere to go."
Most recently, the SFU research team and the BC Lung Association have partnered with local libraries on the North Shore, Sea to Sky Corridor and Sunshine Coast to acquire 41 digital radon detectors that residents can sign out from the library to test their home's radon levels.
Walter Zicha, a City of North Vancouver librarian, who co-ordinated the project, said the detectors are proving popular – there's already a waiting list at the city library. Residents can sign out the kits – which come with information about radon levels – for between four and six weeks.
Low-cost radon detectors are available in most hardware stores.
This Friday, Nov. 30, representatives of Health Canada, the SFU research team and the BC Lung Association will be at the West Vancouver Community Centre to talk about radon, the library loan program for radon detectors and why residents should test their homes from 11 a.m. to 1 p.m.
Test kits will also be available to purchase for half price.