2023 is shaping up to be a big year in film. More than 4,000 titles are slated for release worldwide, according to IMDb. With this many new movies on the horizon, there's sure to be a little something for everyone.
Franchise fans are excited about sequels like "Creed III," "Indiana Jones and the Dial of Destiny," "Scream 6," and the latest in the Fast & the Furious series, "Fast X."
A long list of superhero movies are slated for comic book fans, including "Ant-Man and the Wasp: Quantumania," "Guardians of the Galaxy Vol. 3," and the much-anticipated return of Miles Morales in "Spider-Man: Across the Spider-Verse." The list of upcoming releases goes on and on, crossing genres from horror to drama and even including foreign films in translation.
With so many new movies to choose from and not enough hours in the day to watch them all, it's important to know what to prioritize.
Stacker collected Metacritic data on films that were released in theaters or on streaming services in January and February to find the best movies of 2023 so far.
Films are ranked by Metascore with ties broken internally at Metacritic, where the data goes further than what is presented online. Keep reading to learn more about the top 20 must-watch movies of the year so far.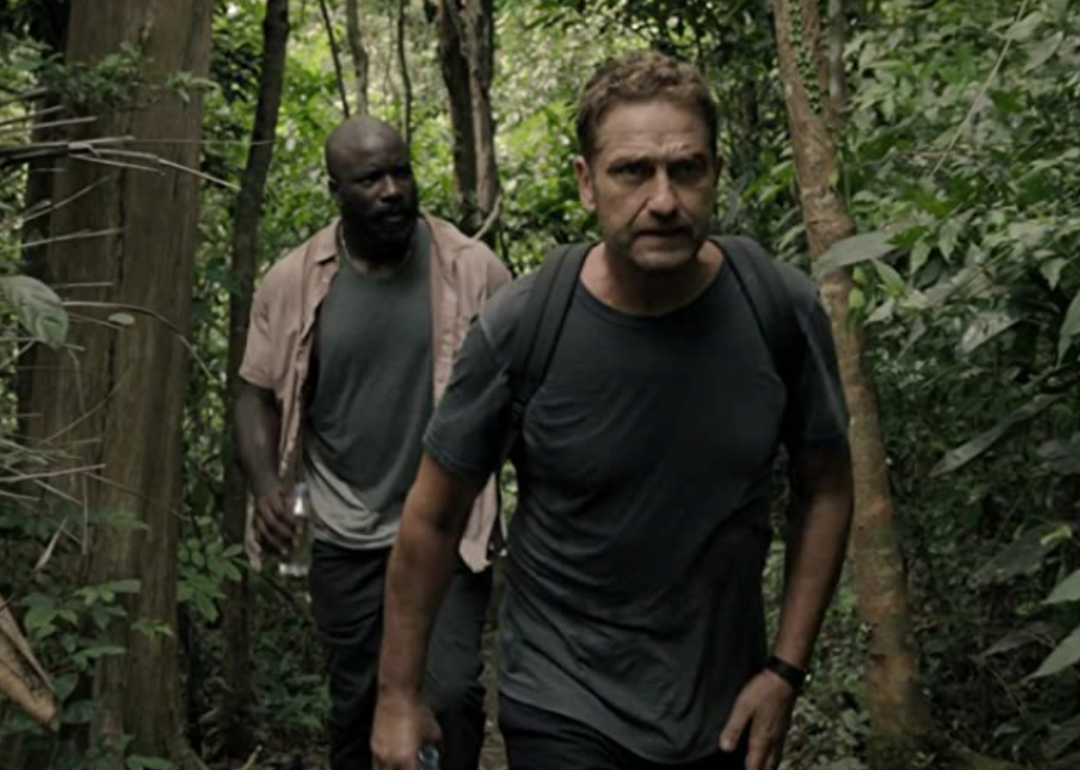 #20. Plane
- Director: Jean-François Richet
- Metascore: 61
- Runtime: 107 minutes
Gerard Butler stars as a commercial pilot forced to make an emergency landing in "Plane." The Telegraph calls the film a "fun-heavy disaster thriller that shows Butler's brawn at its best" as he fights alongside co-star Mike Colter to save passengers who are taken hostage upon landing.
After three successful weekends in theaters, the film went to video on demand, where it topped the iTunes list during its first week.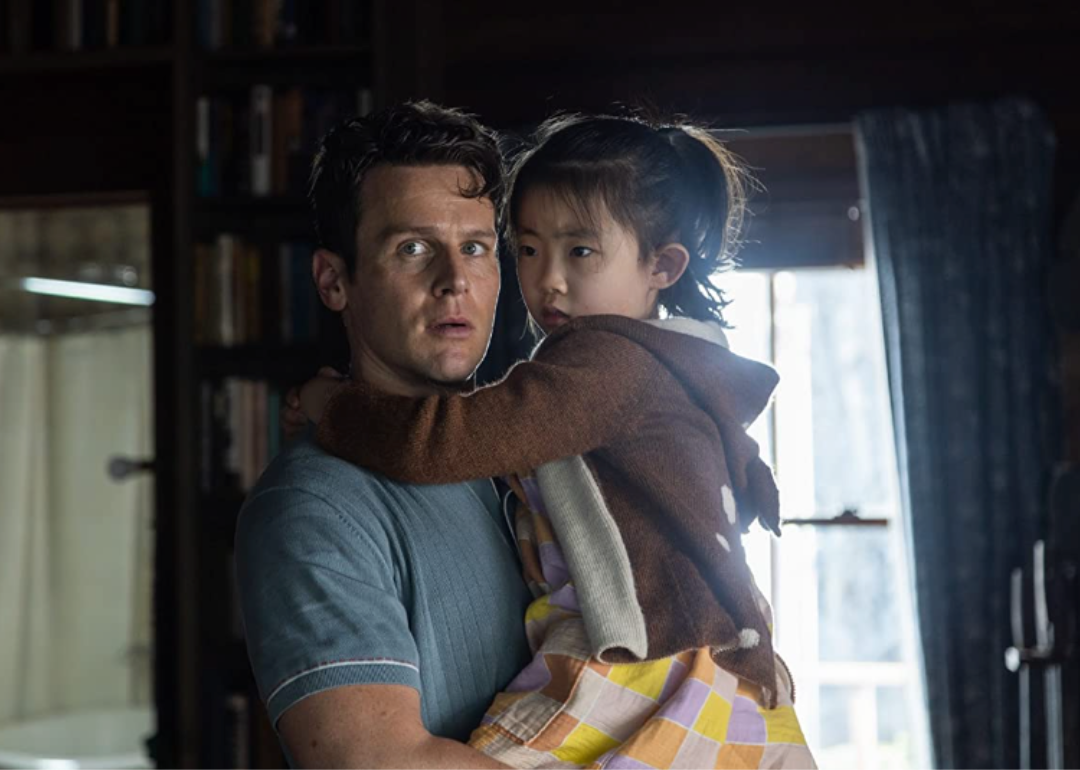 #19. Knock at the Cabin
- Director: M. Night Shyamalan
- Metascore: 62
- Runtime: 100 minutes
In "Knock at the Cabin," a family is forced to consider the ultimate sacrifice—killing one of their own—to save all of humanity from the apocalypse. Based on the Bram Stoker Award-winning novel "The Cabin at the End of the World" by Paul Tremblay, the movie deviates from the original story with an ending the author calls "way darker" than his own work.
Moviegoers didn't seem to mind this change, however. The film debuted at #1 at the box office, knocking "Avatar: The Way of Water" out of the spot it held for seven weeks.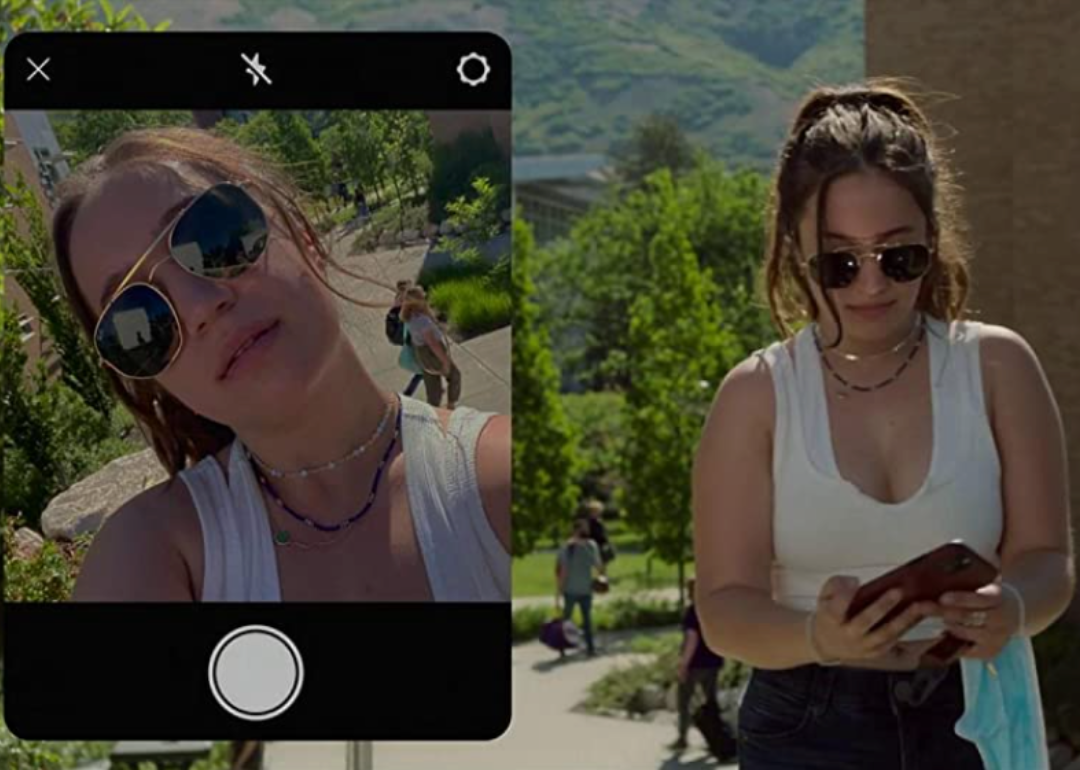 #18. Sick
- Director: John Hyams
- Metascore: 62
- Runtime: 83 minutes
"Scream" writer Kevin Williamson and Katelyn Crabb brings their slasher film expertise to the COVID-19 pandemic in "Sick." The premise: A pair of college students who are often lax about following quarantine guidelines spends the early days of the pandemic in a vacation home, only to find a serial killer is out to get them.
The film was released straight to streaming on Peacock and was praised by film critic Simon Abrams for its "vivid sound design, unsparingly hard cuts, and genuinely surprising violence."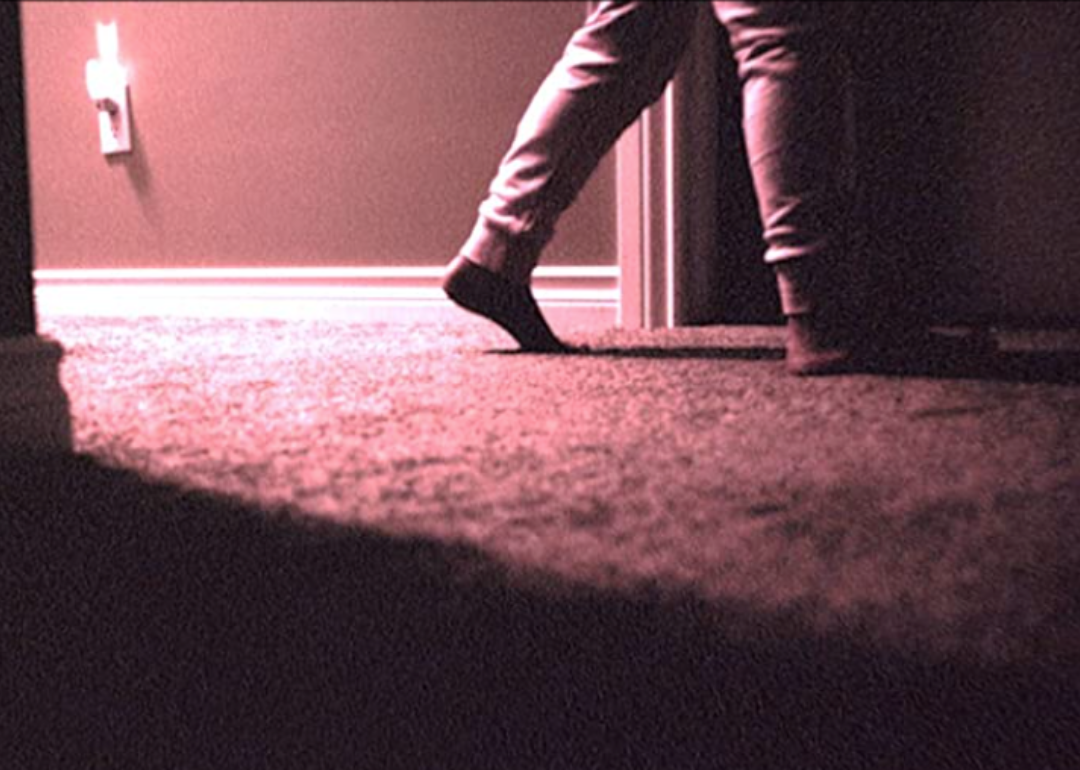 #17. Skinamarink
- Director: Kyle Edward Ball
- Metascore: 66
- Runtime: 100 minutes
With only $15,000 and an idea sparked by real-life nightmares that followers shared on his YouTube channel, Kyle Edward Ball created his first movie. "Skinamarink" is about two children who awaken to find their father—as well as the doors and windows of their home—missing.
The movie generated buzz on festival circuits in 2022, then became a social media sensation when a pirated version spread ahead of its January 2023 theatrical release.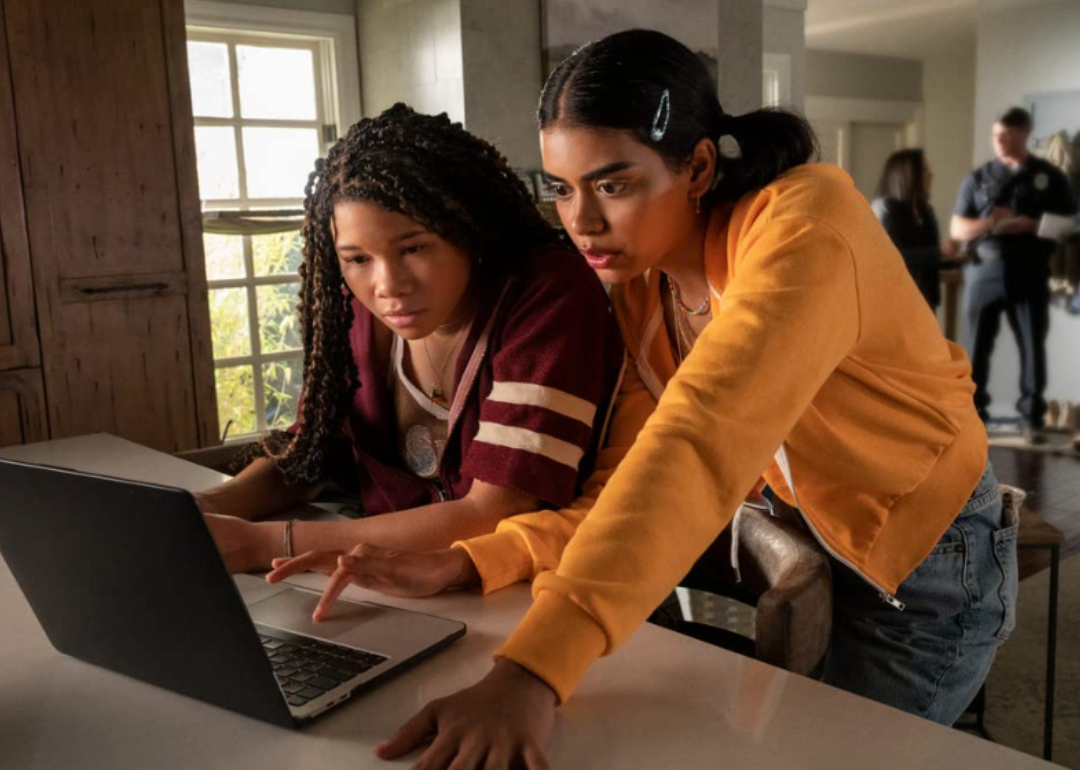 #16. Missing
- Directors: Nicholas D. Johnson, Will Merrick
- Metascore: 66
- Runtime: 111 minutes
"Missing" is a standalone sequel to the 2018 mystery-thriller "Searching." This time, instead of a parent searching for their missing child, the child is searching for their parent. When a mother (Nia Long) goes missing on a trip to Columbia with her boyfriend, her daughter ("A Wrinkle in Time" and "Euphoria" star Storm Reid) uses technology to track her down.
With many twists and turns along the way, The Hollywood Reporter praised the film for its "propulsive, nail-biting atmosphere."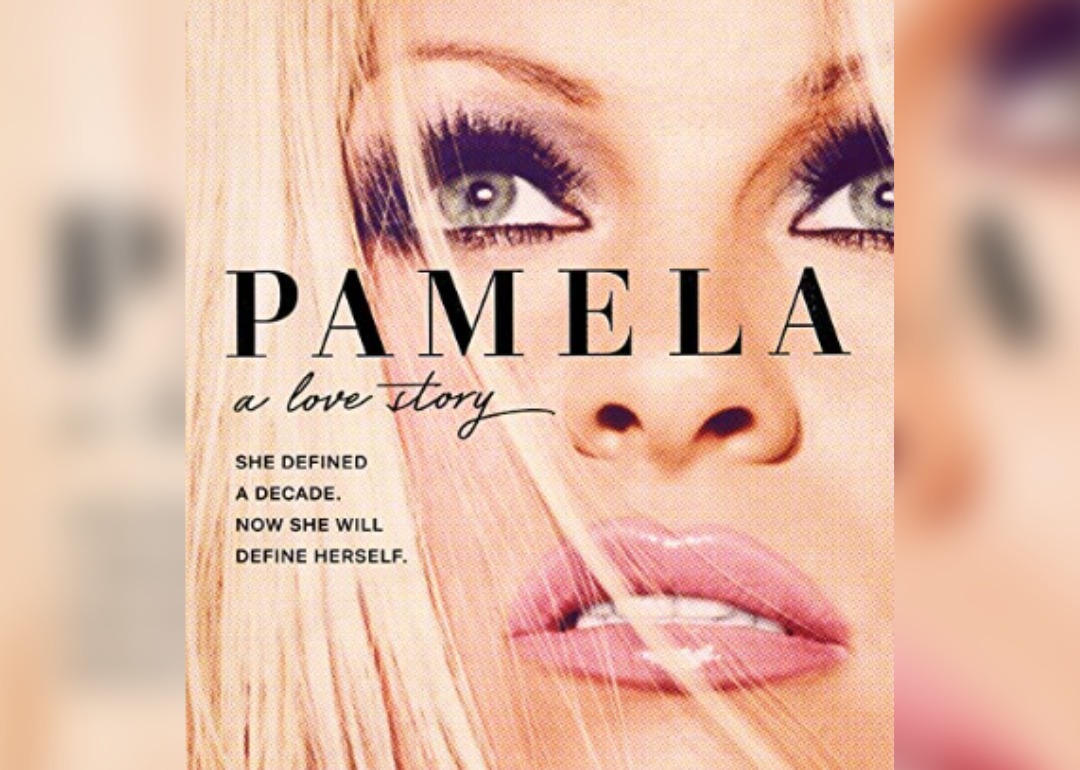 #15. Pamela, a love story
- Director: Ryan White
- Metascore: 68
- Runtime: 112 minutes
"Pamela, a love story" uses diary entries, media clips, and interviews to provide a personal look into the life of former Playboy model and "Baywatch" actress Pamela Anderson. Released the same day as her written memoir, "Love, Pamela," this Netflix documentary debuted at #2 on the platform's list of top films, clocking 23.4 million viewing hours.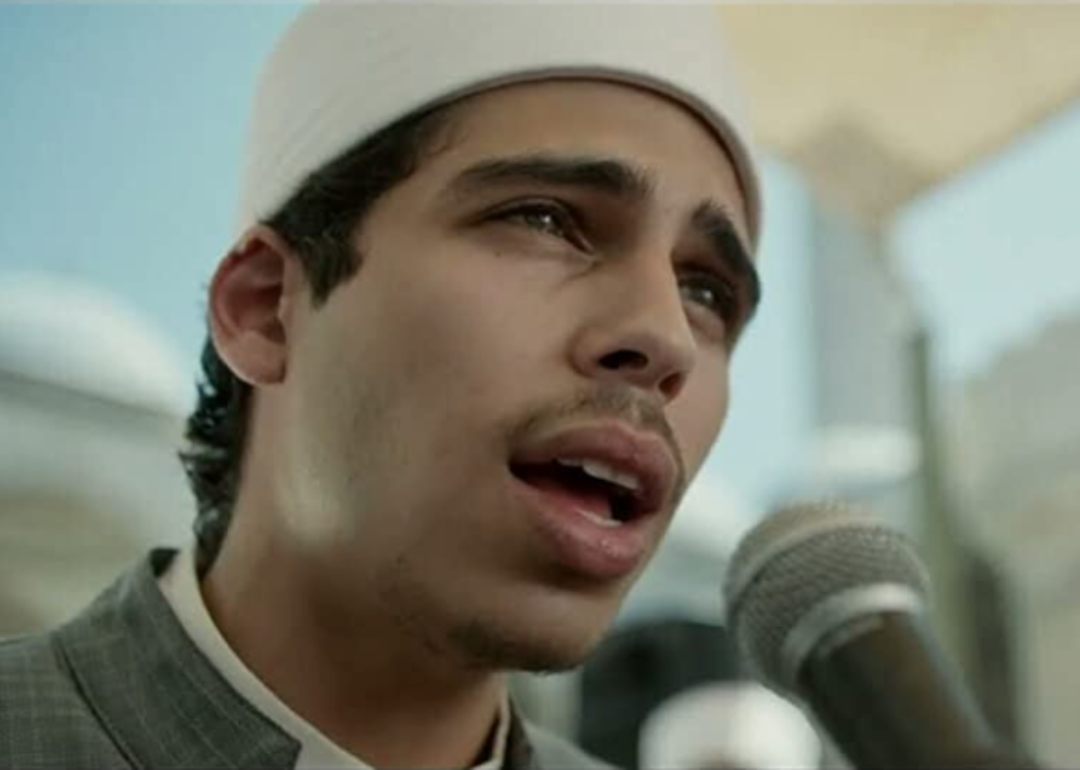 #14. Cairo Conspiracy
- Director: Tarik Saleh
- Metascore: 72
- Runtime: 126 minutes
In "Cairo Conspiracy," a young student at an elite Egyptian university is caught in the middle of a political and religious power struggle. Although this drama explores the power of Sunni Islam in Cairo, director Tarik Saleh stated his intention is not to criticize Islam but rather to depict "the power of knowledge either as a liberating or an imprisoning force."
The film received much attention at the 2022 Cannes Film Festival, earning a nomination for the Palme d'Or and winning Best Screenplay.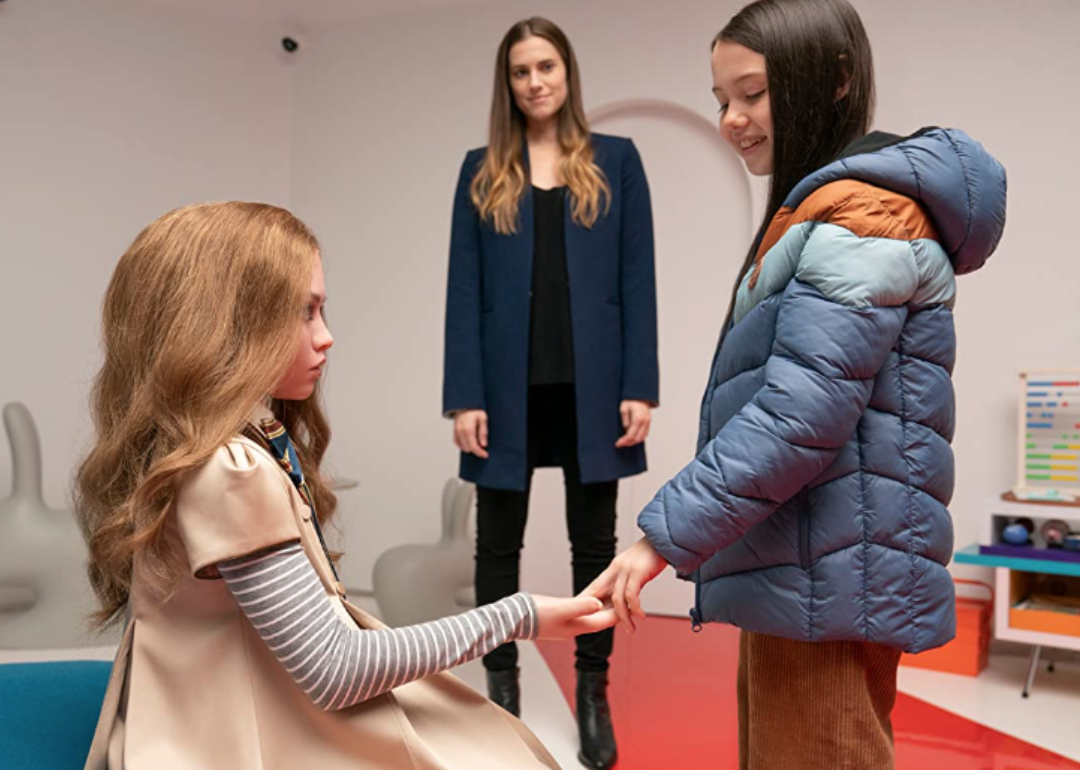 #13. M3GAN
- Director: Gerard Johnstone
- Metascore: 72
- Runtime: 102 minutes
"M3GAN" put up big numbers at the box office, earning nearly four times its budget—a whopping $59.2 million—domestically in less than two weeks. The film stars Allison Williams as the creator of an AI robot, M3GAN, she gives to her niece (Violet McGraw) for companionship after losing her parents; however, as expected with any creepy doll in a horror movie, things soon go horribly wrong.
This Blumhouse film has been so popular that a sequel is already confirmed, slated for release in 2025.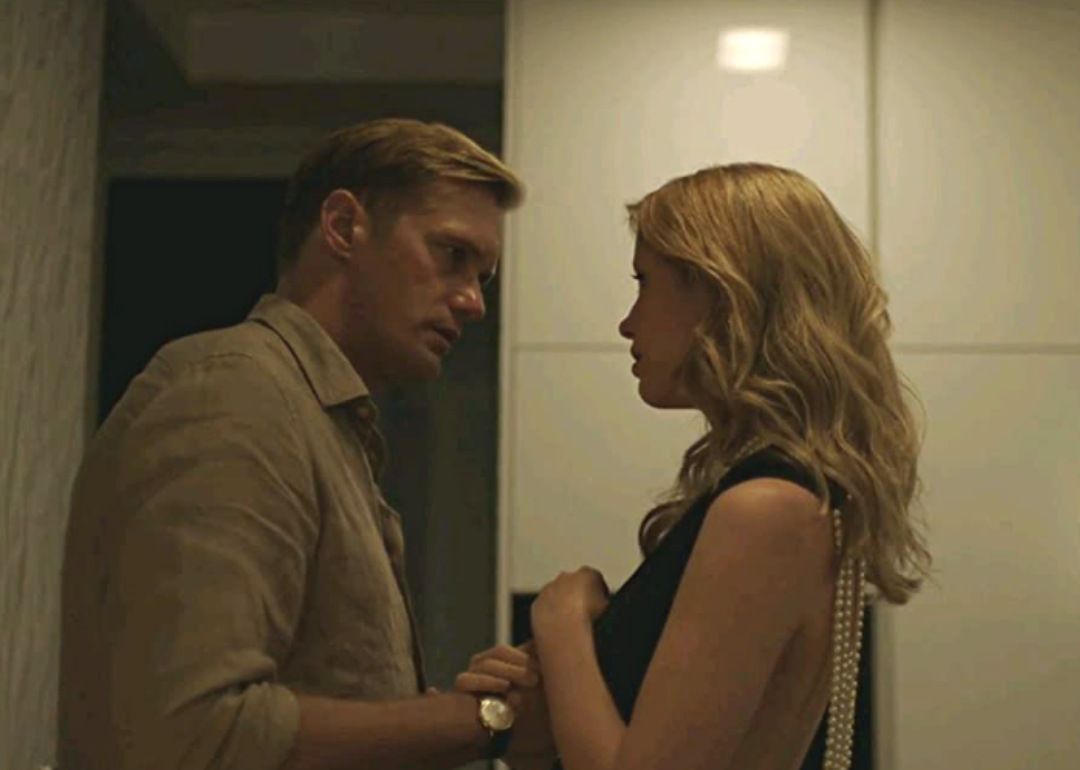 #12. Infinity Pool
- Director: Brandon Cronenberg
- Metascore: 72
- Runtime: 117 minutes
"Infinity Pool," the third horror-thriller from director Brandon Cronenberg, stars Alexander Skarsgård as a writer named James who seeks inspiration for his work while on a posh vacation. This idealistic getaway quickly turns bizarre when James accidentally kills a local and is given a horrific consequence: He will be executed unless he pays to allow a clone of himself to be made and then killed in his place.
The film's violence and sex scenes are so graphic that it nearly received an NC-17 rating, but Chicago Sun-Times reviewer Richard Roper argues this shock value is balanced out by the "sharply honed observations about culture and class differences."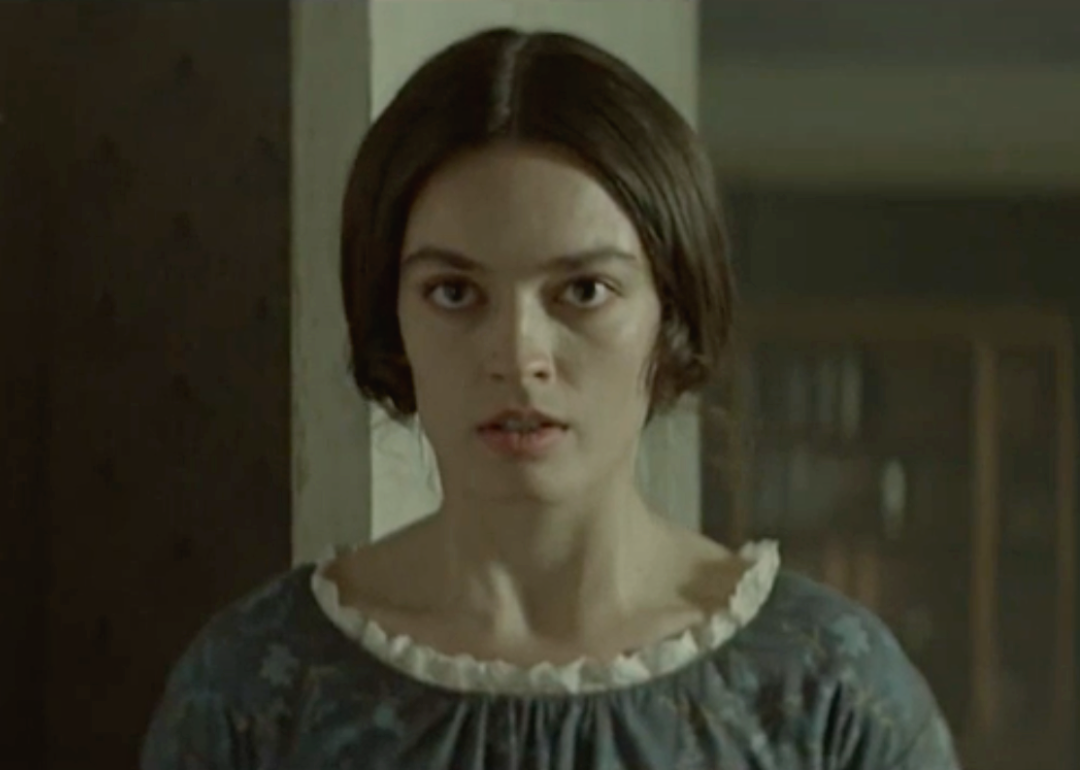 #11. Emily
- Director: Frances O'Connor
- Metascore: 77
- Runtime: 130 minutes
Emma Mackey, known best for her work on Netflix's hit series "Sex Education," takes on a decidedly different role as the title character in "Emily." This biopic about "Wuthering Heights" author Emily Brontë also marks the screenwriting and directorial debut of British Australian actress Frances O'Connor.
While the film focuses on Brontë as an independent woman who was, in many ways, ahead of her time, Variety also lauded O'Connor's work for its "singularly moving investigation into the mechanisms of sibling relationships."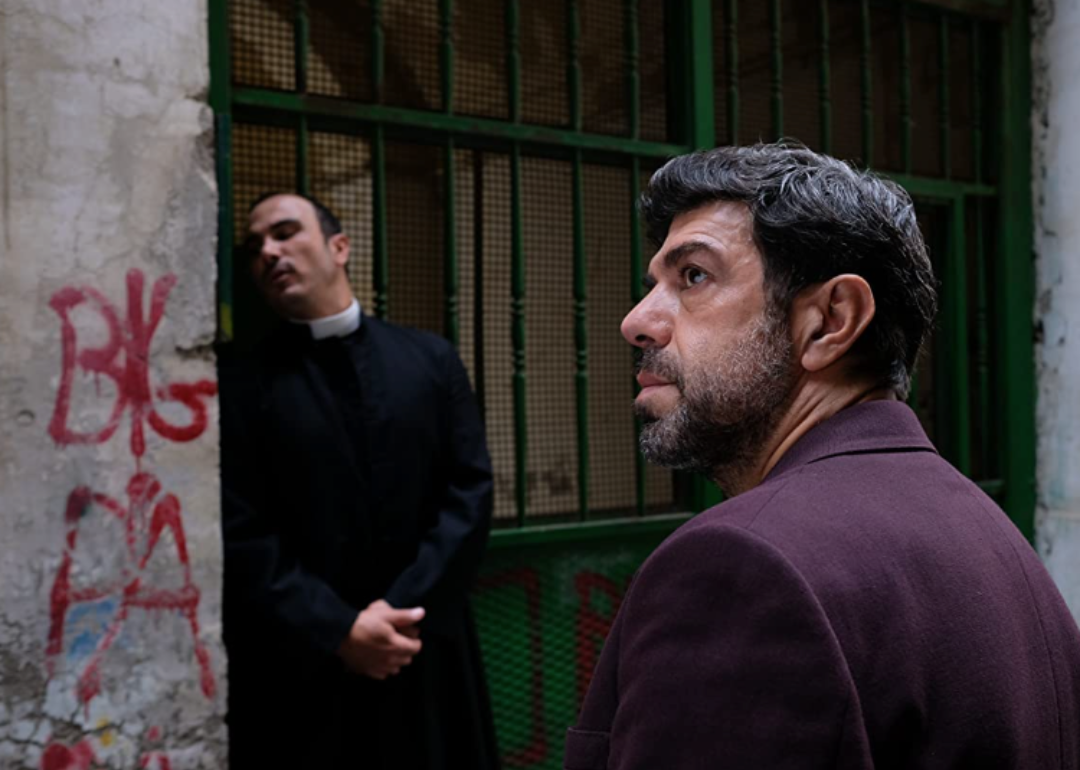 #10. Nostalgia
- Director: Mario Martone
- Metascore: 78
- Runtime: 117 minutes
After receiving critical acclaim in Europe in 2022, as well as Italy's Oscar nomination for Best International Feature, "Nostalgia" was brought to the U.S. by Breaking Glass Pictures in early 2023. Based on a novel by Ermanno Rea, this film tells the story of a man who returns home to Naples, where he reminisces on his youth after spending 40 years in Egypt.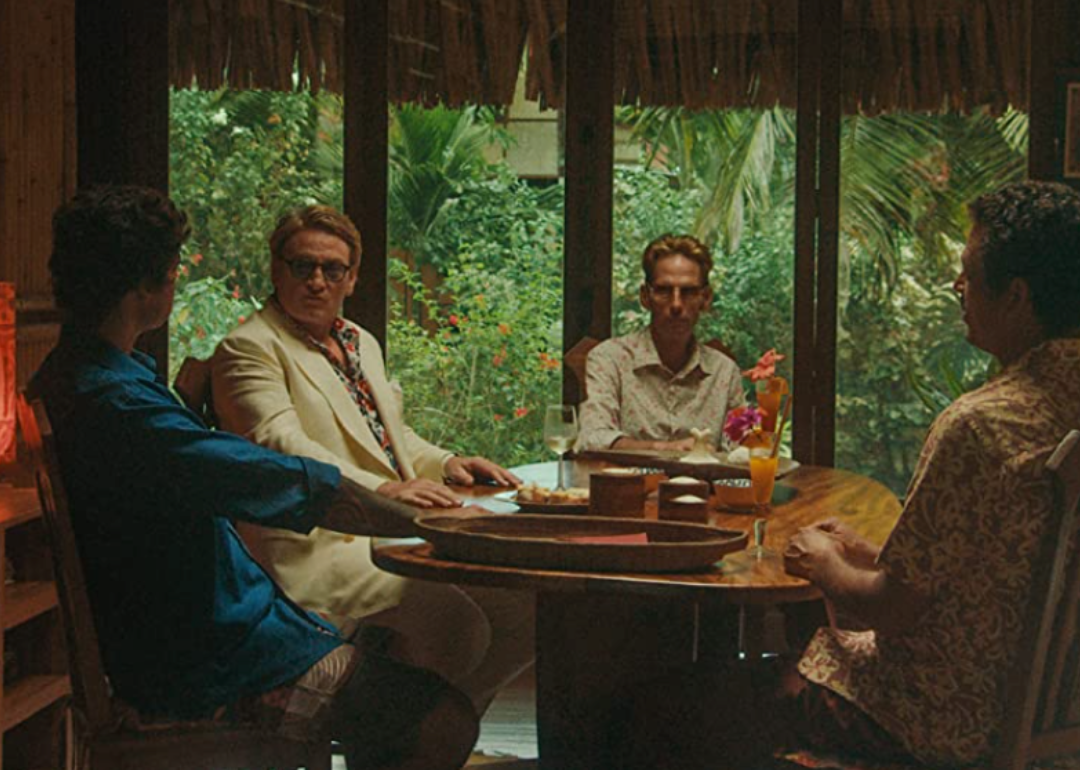 #9. Pacifiction
- Director: Albert Serra
- Metascore: 79
- Runtime: 165 minutes
"Pacifiction" is a drama-thriller that follows a government official investigating rumors of nuclear testing in Tahiti. Before the movie's February 2023 U.S. release, it was dubbed "the art film of the year" by IndieWire in 2022.
This French film also received praise for its commentary on colonialism, as well as the breakout performances of Benoît Magimel in the role of government official De Roller and trans actor Pahoa Mahagafanau in the supporting role of Shannah.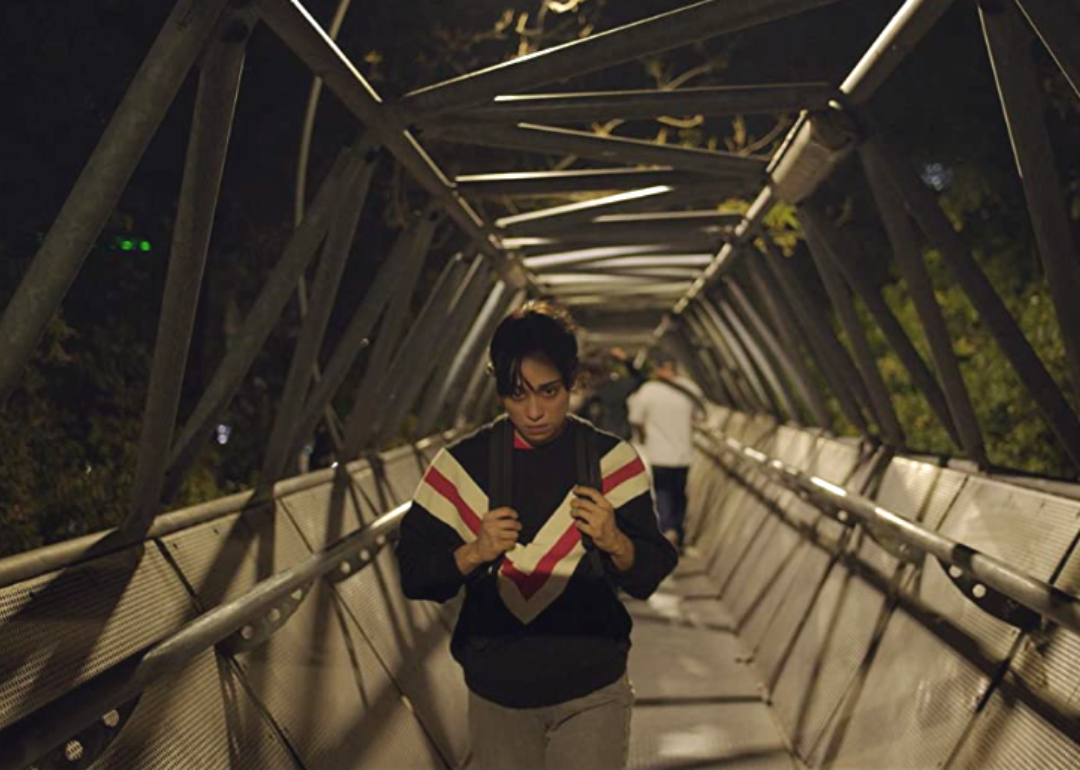 #8. Huesera: The Bone Woman
- Director: Michelle Garza Cervera
- Metascore: 80
- Runtime: 93 minutes
As Valeria (Natalia Solián) prepares for the birth of her first child, she battles more than just morning sickness in "Huesera: The Bone Woman." This expectant mother begins to have apparitions of a demoness only she can see, leaving viewers to question whether these visions are a real danger or a manifestation of the fears of becoming a parent.
The New York Times praised everything from the cinematography to sound design in this debut from director Michelle Garza Cervera, describing it as "the type of staggering supernatural nightmare that is as transfixing as it is terrifying."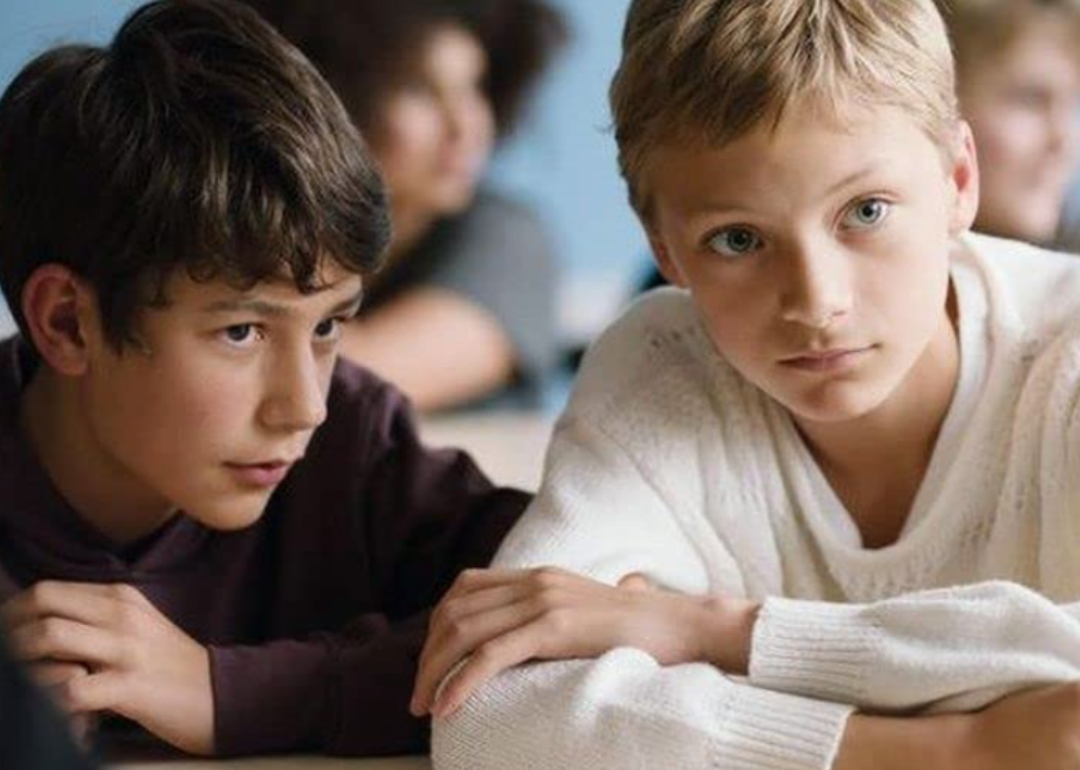 #7. Close
- Director: Lukas Dhont
- Metascore: 81
- Runtime: 105 minutes
"Close," the Belgian film that took second prize at the 2022 Cannes Film Festival, is a moving portrayal of childhood friendship that follows a pair of 13-year-old boys with a particularly close bond. This relationship is interpreted by many as romantic—although this is never confirmed nor denied in the film—which leads to bullying and ultimately drives the two apart.
NPR commended young leads Eden Dambrine and Gustav De Waele for giving "two of the best, least affected child performances" seen on the big screen in recent years.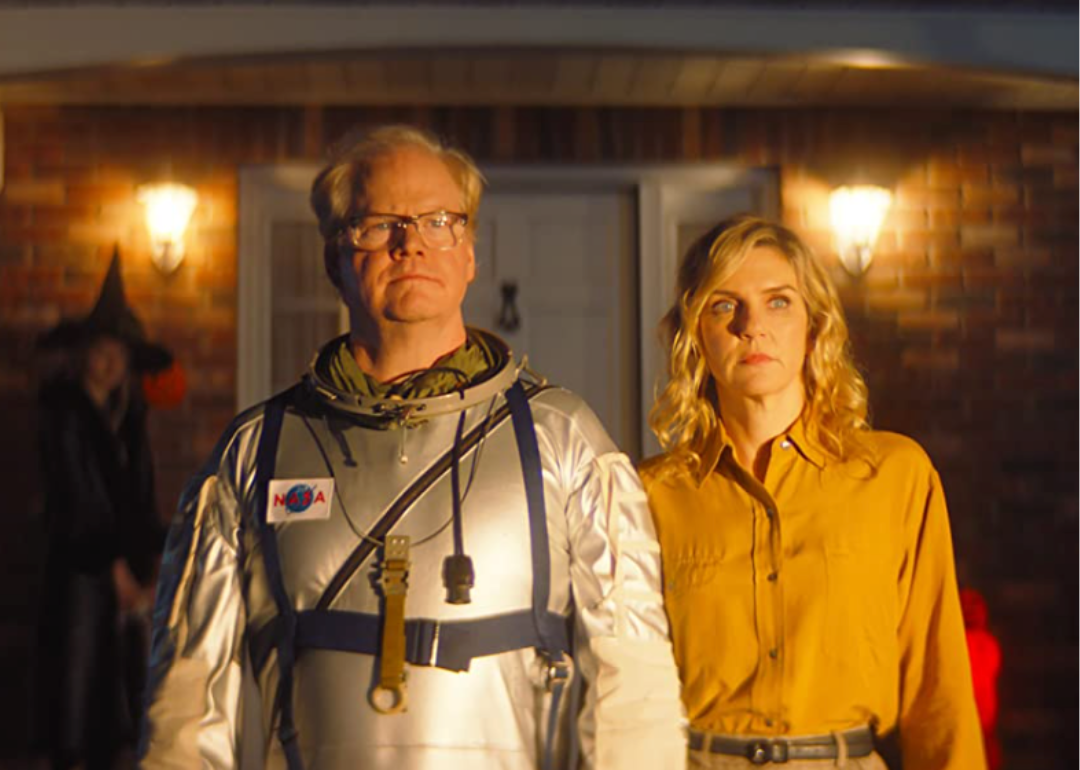 #6. Linoleum
- Director: Colin West
- Metascore: 81
- Runtime: 101 minutes
Branching out from comedy to science fiction, Jim Gaffigan stars as underappreciated scientist Cameron Edwin in "Linoleum." When a Russian rocket unexpectedly lands in his backyard, Edwin takes it as a sign to rebuild the apparatus and follow his long-discarded dream of becoming an astronaut.
The film received critical acclaim when it debuted at SXSW Festival in March 2022 and was later picked up for theatrical release in February 2023.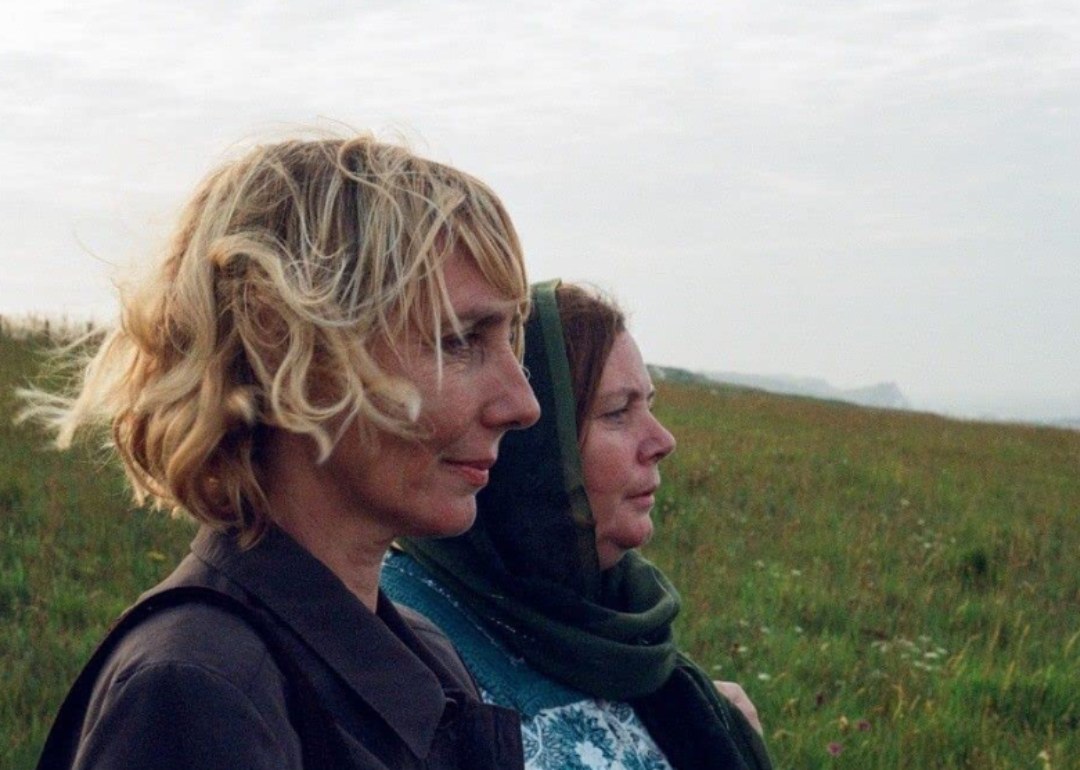 #5. After Love
- Director: Aleem Khan
- Metascore: 82
- Runtime: 89 minutes
In "After Love," a widow faces a series of shocking revelations after her husband abruptly dies from a heart attack. Mary, who converted to Islam to marry her love Ahmed, learns only after his death that he lived a second life—one with a French woman who appears very different from Mary, a woman she comes to know in unexpected ways throughout the film.
The Guardian raved about Aleem Khan's directorial debut when the movie was first released in the U.K. in June 2021, also praising Joanna Scanlan's performance as Mary as "the best of her career so far."
#4. Mars One
- Director: Gabriel Martins
- Metascore: 82
- Runtime: 115 minutes
Brazilian drama "Mars One" premiered at Sundance in 2022 before releasing to Netflix in early January 2023. Set in the outskirts of Belo Horizonte, the film follows a young boy with dreams of joining the Mars One space mission, while his father instead hopes he will one day become a star soccer player.
These personal experiences are contrasted against larger political movements in the country. The Hollywood Reporter commended director Gabriel Martins' "ability to engage with urgent economic issues as an integral part of the narrative."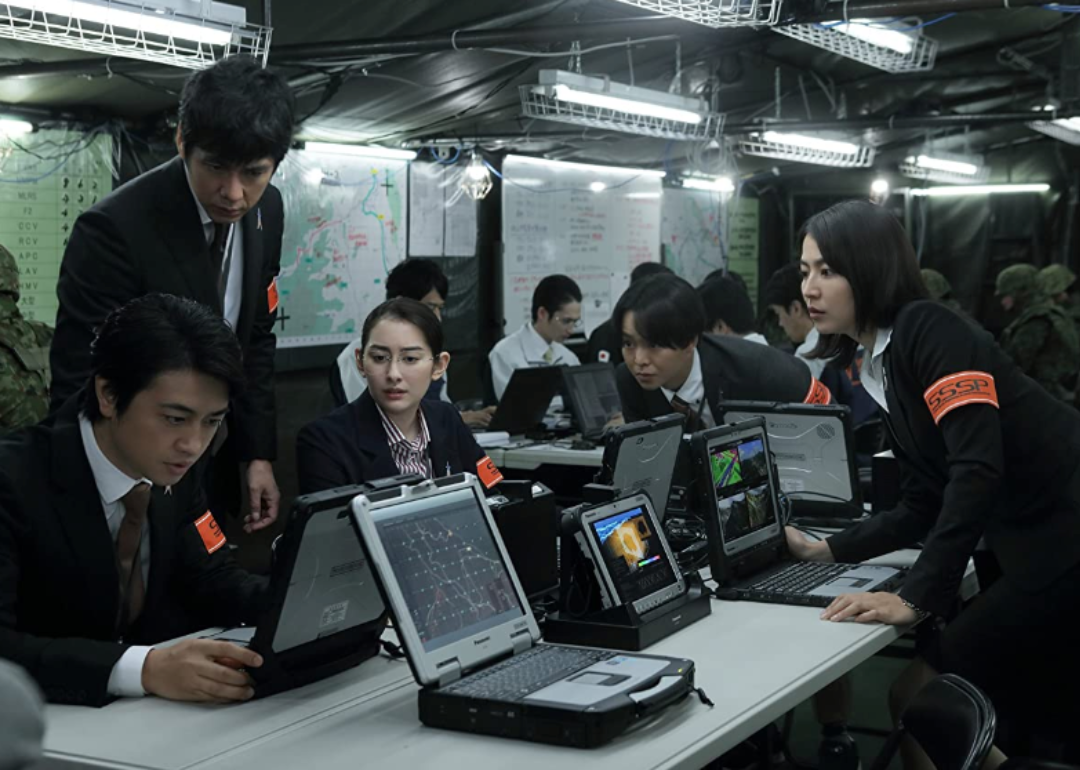 #3. Shin Ultraman
- Director: Shinji Higuchi
- Metascore: 85
- Runtime: 118 minutes
"Shin Ultraman," a reboot of the hit 1960s Japanese children's show, became one of the highest-grossing Japanese films of 2022, but released in U.S. theaters for only two days in January 2023. Ultraman is a classic superhero film with "creature design and fight scenes [that] hit a glorious retro-modern sweet spot," according to Variety.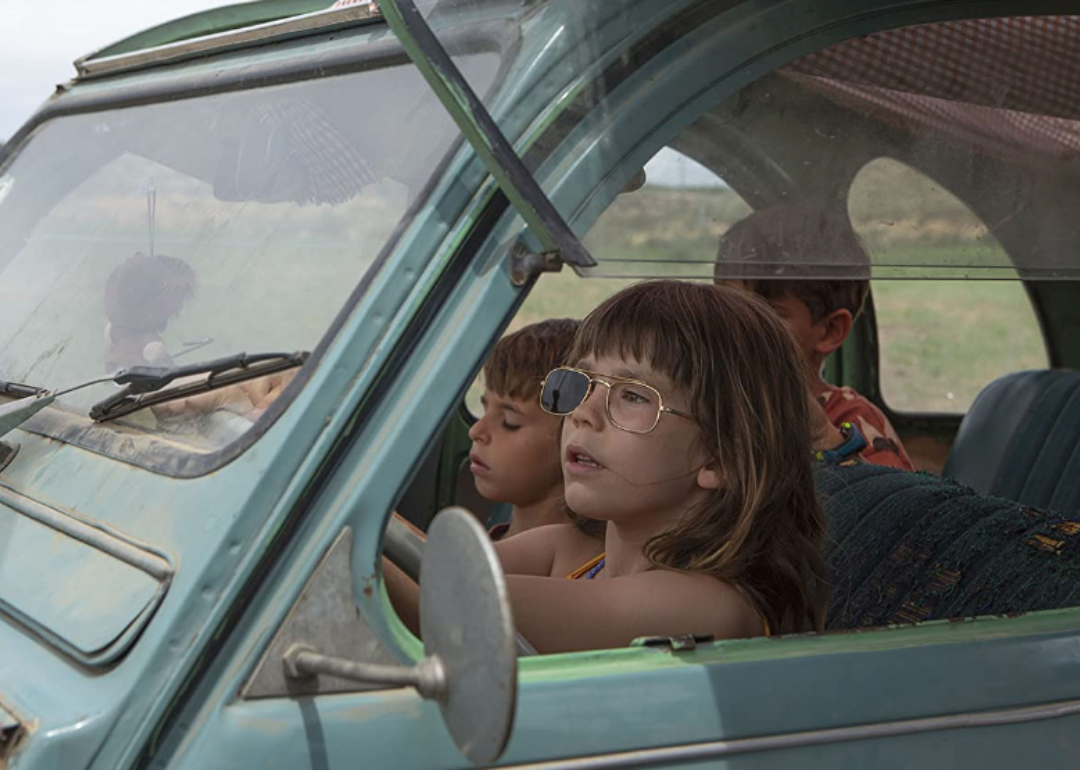 #2. Alcarràs
- Director: Carla Simón
- Metascore: 85
- Runtime: 120 minutes
Director Carla Simón took a big risk casting "Alcarràs" entirely with debut actors, but it was a risk that paid off with rich onscreen chemistry. This story follows a family of Spanish peach farmers whose livelihood is threatened by local modernization.
The film received critical acclaim ahead of its January 2023 U.S. opening, including the Best Film award at the 2022 Berlin International Film Festival and the International Screenplay award at the 2023 Palm Springs International Film Festival.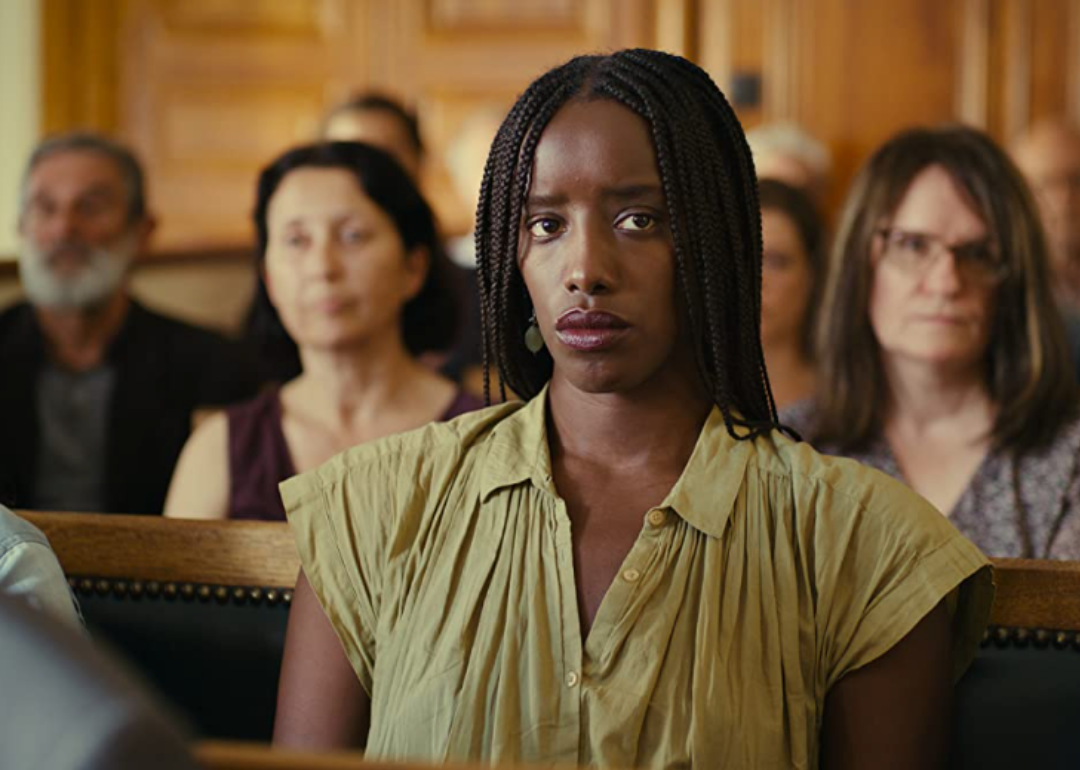 #1. Saint Omer
- Director: Alice Diop
- Metascore: 90
- Runtime: 122 minutes
"Saint Omer" not only tops this list, but it also took home the top prize—Best Picture—at the 2023 Palm Springs International Film Festival. This French drama was inspired by the real-life case of a mother who left her 15-month-old daughter on the beach to drown in November 2013, a trial that screenwriter and director Alice Diop watched firsthand.