The Academy Awards ceremony is Hollywood's biggest night, and in the weeks leading into the 95th soiree of pomp and cinematic excellence, film-world pundits have pored over this year's facts, figures, and numbers to get down to the nitty-gritty of making their predictions of who will win and who will simply smile and politely clap.
Film fans will only know the answer to those questions on Oscar night when those hallowed envelopes are opened and all suspense comes to an end. But until then, one can make logical predictions based on the awards the nominated films have already won and been nominated for so far. Handily, Metacritic keeps an ongoing scoreboard based on first-place wins, second-place wins, and overall nominations, all of which are then translated to cumulative points to get a sense of how well films are faring during awards season.
Stacker looked at Metacritic's film awards and nominations scorecard for 2022 films and cross-referenced it with Oscar nominations to determine which of the nominees are most likely to win 12 major categories based on how many nominations and wins they've received in previous awards shows, critics' circles, and other significant voting bodies. The cinematography category was excluded because none of the six films Metacritic listed as most likely to win were nominated—proving it to be the most surprising category of the year.
So, are you wondering which films currently dominate the scoreboard, and which upsets might come in at the last minute to steal the glory? Take a look at how things are shaping up in anticipation of this year's Academy Awards.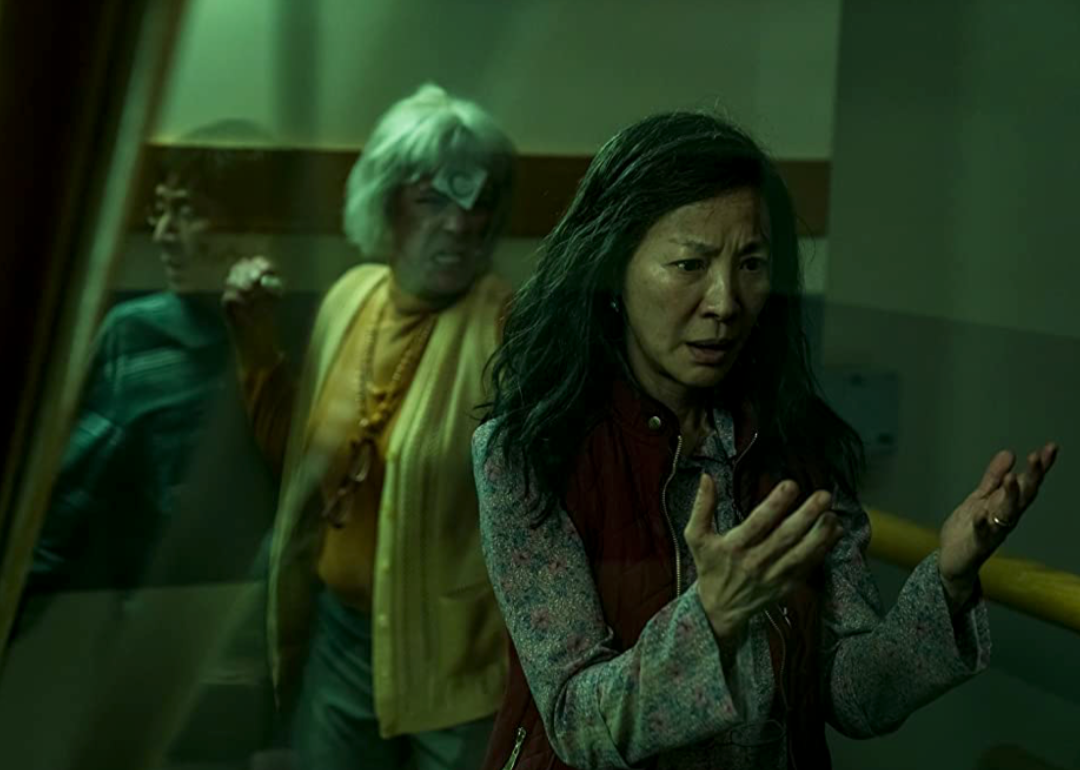 Best Picture
- Top nominee: "Everything Everywhere All at Once"
- Second: "The Banshees of Inisherin"
- Third: "Tár"
In the lead with 11 overall Oscar nominations and 26 first-place wins so far, gonzo action-comedy-drama "Everything Everywhere All at Once" might seem like the obvious Oscar front-runner. And while it's certainly an impressive film with technical prowess and an impactful storyline, this genre-bending spectacle is not a classic Best Picture winner. Sure, there are sometimes outliers where genres such as horror or fantasy take the top prize—think "The Silence of the Lambs'' or, more recently, "The Shape of Water."
But it feels less likely that an absurdist movie with butt-plug jokes would win Best Picture when up against a classic, well-acted emotional drama like "The Banshees of Inisherin," or a searing psychological drama with timely themes like "Tár," led by an acting heavyweight like Cate Blanchett. But upsets are common, and the overwhelmingly favourable critical and audience reception to "Everywhere" puts the film in an agreeable position.
However, anyone making early predictions also shouldn't count out Steven Spielberg's "The Fabelmans"—which won the Golden Globe for Best Motion Picture - Drama and happens to be about the childhood of one of Hollywood's favorite directors—as a possible winner. Alternatively, the box-office success and overwhelmingly positive audience reception of "Top Gun: Maverick" has led some awards pundits to believe it could benefit from the Academy's use of a preferential ballot system for the Best Picture category, positioning the Tom Cruise vehicle as a threat to win the top prize.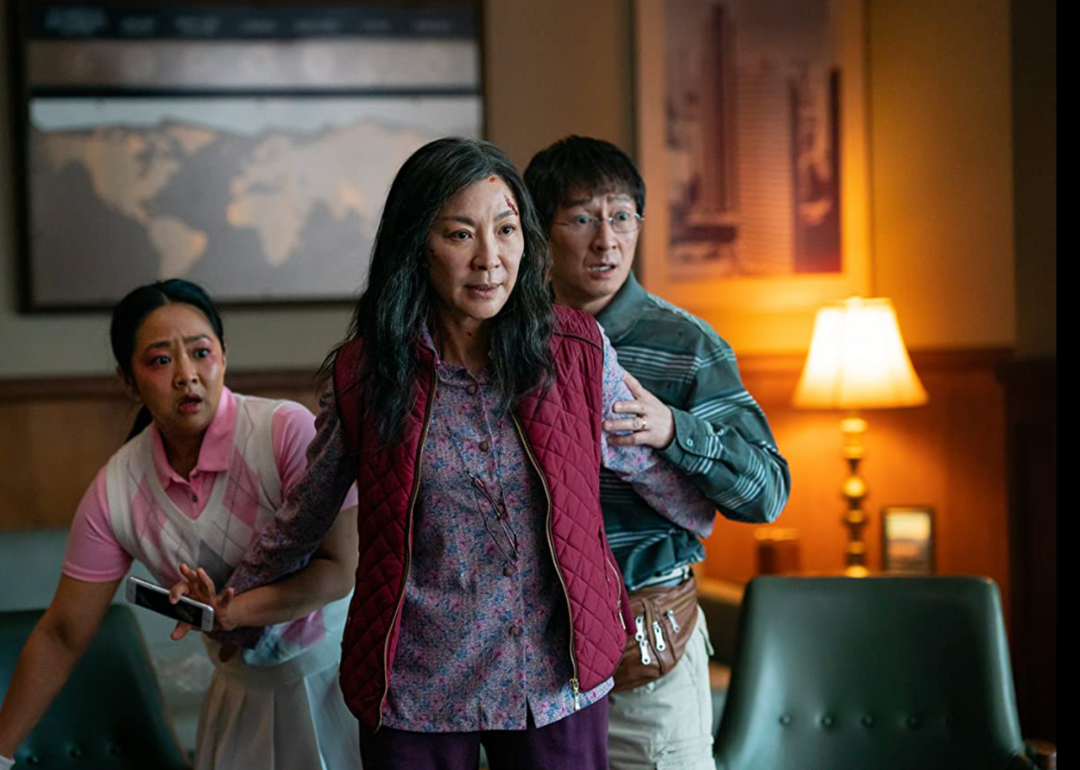 Directing
- Top nominee: Daniel Kwan and Daniel Scheinert, "Everything Everywhere All at Once"
- Second: Todd Field, "Tár"
- Third: Steven Spielberg, "The Fabelmans"
"Everything Everywhere All at Once" is leading the pack in Best Director prizes this season, though "Tár" is not far behind, as the two films are both vying for wins in multiple top categories. Daniel Kwan and Daniel Scheinert, better known as the Daniels, would be an exciting pick for Best Director, as oddball and ingenious indie darlings who rose from obscurity to craft what many have deemed the best film of 2022.
And then we have Todd Field, director of "Tár" and beloved by many as Nick Nightingale of Stanley Kubrick's "Eyes Wide Shut," who returned to the director's chair after a whopping 16 years and came out swinging with a taut, formally impressive, and nuanced take on cancel culture.
With 28 wins thus far for the Daniels and only four for Field, it appears the Daniels should have this race locked up, but the Best Director winner could still be a dark horse. Steven Spielberg's feel-good autobiographical drama "The Fabelmans" won the hearts of critics and audiences alike, and a long-time industry veteran honoured for his most personal film might be a "safer" choice for Academy voters.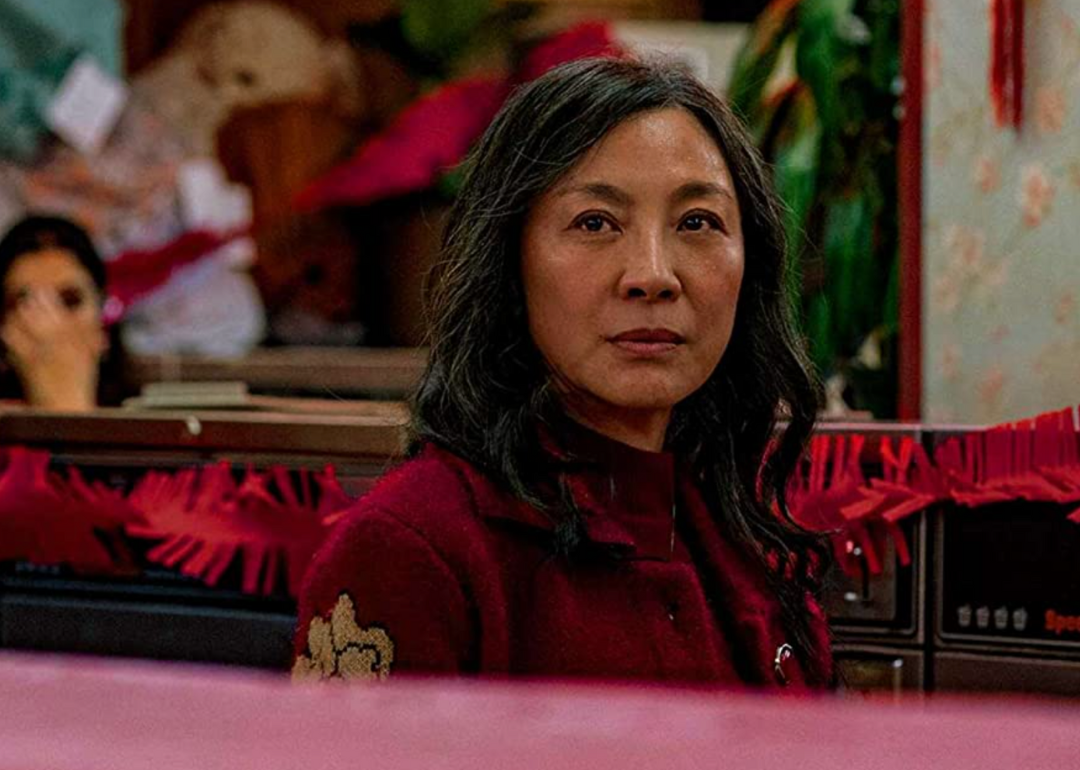 Actress in a Leading Role
- Top nominee: Michelle Yeoh, "Everything Everywhere All at Once"
- Second: Cate Blanchett, "Tár"
- Third: Michelle Williams, "The Fabelmans"
Possibly the most heated race this Oscars season is the Best Actress category, widely seen as neck-and-neck between Michelle Yeoh in "Everything Everywhere All at Once" and Cate Blanchett in "Tár." Both actresses are industry veterans with acclaimed filmographies, giving two of the best performances of their careers. Where they diverge, however, is the fact that Yeoh is the first East Asian actress to be nominated for this category—her win would both be long-deserved and a major step forward for the American film industry.
On the other hand, while Blanchett has already won two Oscars—including Best Actress for "Blue Jasmine" in 2014—she gives a career-defining performance as Lydia Tár. Though Yeoh is currently ahead of Blanchett with an eight-point lead on Metacritic, once again, "The Fabelmans" pops in with a possible (however unlikely) upset from Michelle Williams, a five-time Oscar nominee whose performance as the erratic and emotionally distraught Mitzi Fabelman impressed many.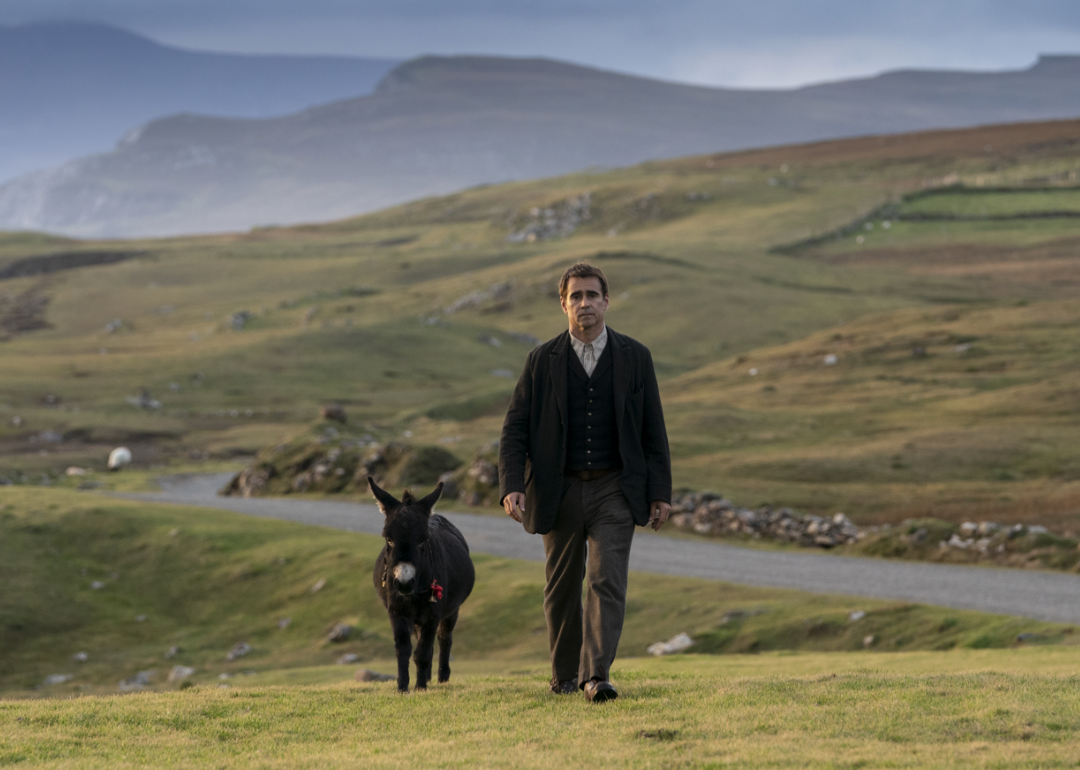 Actor in a Leading Role
- Top nominee: Colin Farrell, "The Banshees of Inisherin"
- Second: Brendan Fraser, "The Whale"
- Third: Austin Butler, "Elvis"
Though the Best Actress category is one of the greatest face-offs of this Oscars season, the Best Actor category is just as tricky of a toss-up—split as it is between three incredible performances.
First, you have Colin Farrell, an eclectic character actor finally getting his due for a darkly funny, sensitive, and subtle performance in "The Banshees of Inisherin." Then you have Brendan Fraser in "The Whale," which is not only considered his "comeback" role but clearly displays the emotional depth he's always been capable of but perhaps was previously not afforded the opportunity to fully bring out. But perhaps the darkest of all dark horses is Austin Butler, a young actor mostly known for spots on Disney Channel and Nickelodeon productions, practically emerging from thin air to prove himself a force to be reckoned with through his embodiment of Elvis Presley in Baz Luhrmann's "Elvis."
With 27 first-place wins, Farrell's got a 34-point lead on Fraser and a 63-point lead on Butler—but Butler's Best Actor - Drama Golden Globe win might prove to work in his favor for getting that Oscar gold. While Farrell also won the Best Actor - Musical or Comedy prize at the Globes, Butler's transformative work in a musician biopic is the type of lead performance the Oscars have typically rewarded in recent years (look no further than Rami Malek's win for "Bohemian Rhapsody" or when Renée Zellweger won for "Judy.")
And while Fraser is definitely still in the race, it should be noted the biggest disadvantage to him is a lack of a Best Picture nomination for his film; no actor has won this award for a film not nominated for the top prize since Jeff Bridges won for "Crazy Heart" in 2010.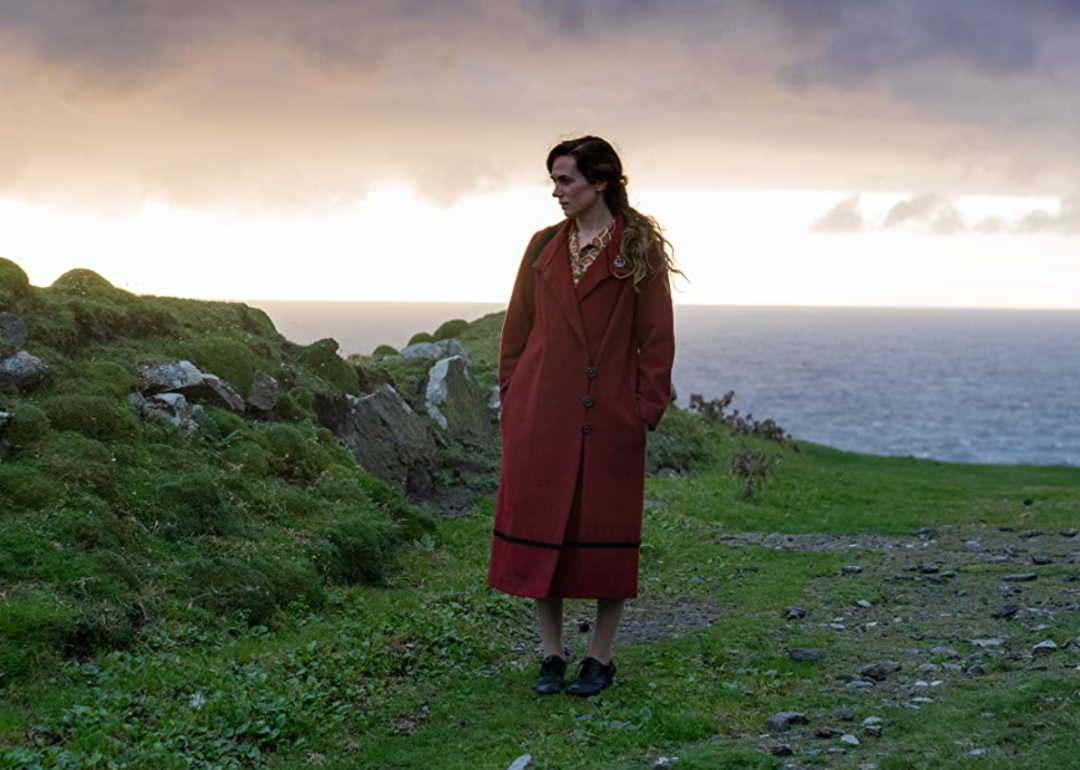 Actress in a Supporting Role
- Top nominee: Kerry Condon, "The Banshees of Inisherin"
- Second: Jamie Lee Curtis and Stephanie Hsu (tie), "Everything Everywhere All at Once"
- Third: Angela Bassett, "Black Panther: Wakanda Forever"
With two nominations in this category, "Everything Everywhere All at Once" has an ample edge in the Supporting Actress category. Between the two choices, a win for rising star Stephanie Hsu would be considered by many to be a bit more deserved—her chameleonic newcomer performance is remarkable, and while Curtis is great as always, a win would read more like a legacy achievement as opposed to awarding a more dynamic performance.
Similarly, though not the same, is Angela Bassett in the sequel to "Black Panther." Bassett is a widely acclaimed, previously nominated veteran actor who gives a strong showing in the popular Marvel film, but the strength of her work is perhaps not as surprising as that of Kerry Condon in "The Banshees of Inisherin." The Irish actress is far from a household name in America, but she managed to eschew demographic obscurity to break hearts with her multilayered performance. But, while Condon appears to be the front-runner on paper, with 15 wins and 68 overall points, the three other actresses don't trail too far behind her.
With Bassett already picking up wins from the Golden Globes and Critics Choice Awards—both considered key precursors likely to align with the Academy Awards—the queen of Wakanda just might strike Oscar gold.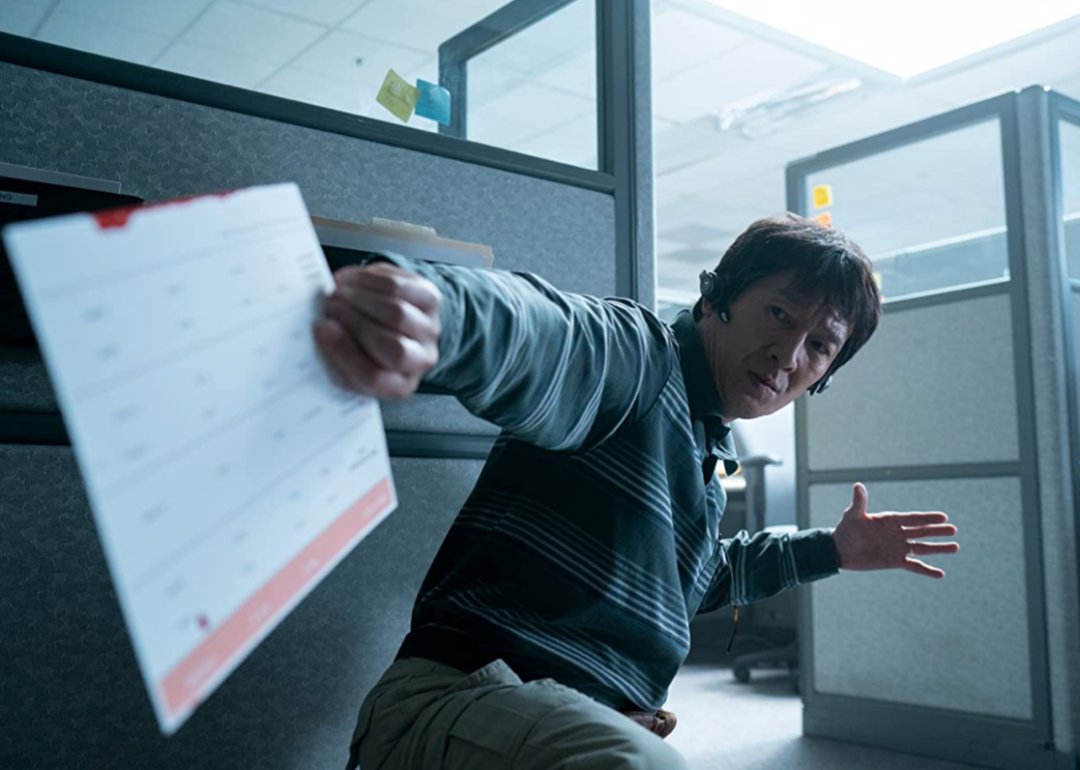 Actor in a Supporting Role
- Top nominee: Ke Huy Quan, "Everything Everywhere All at Once"
- Second: Brendan Gleeson, "The Banshees of Inisherin"
- Third: Barry Keoghan, "The Banshees of Inisherin"
"The Banshees of Inisherin" has an edge over all but one of the other nominees in the Supporting Actor category. But will either of the two nominated actors end up besting the front-runner? Brendan Gleeson is an industry workhorse who gives a stunning and anxiety-inducing performance as the isolationist Colm in "Banshees," but young Barry Keoghan quite nearly surpasses him, imbuing pathos and tragedy into the troubled character of Dominic Kearney. Still, Gleeson's currently got a 24-point lead on Keoghan, taking in four wins against Keoghan's zero thus far.
Both are undoubtedly dwarfed by current front-runner Ke Huy Quan—best known for playing Short Round as a kid in "Indiana Jones and the Temple of Doom"—who gives an unforgettably stirring turn in "Everything Everywhere All at Once" that functions also as his triumphant acting comeback story. With a whopping 39 wins and 129 points, Quan's path to victory may already be laid out for him.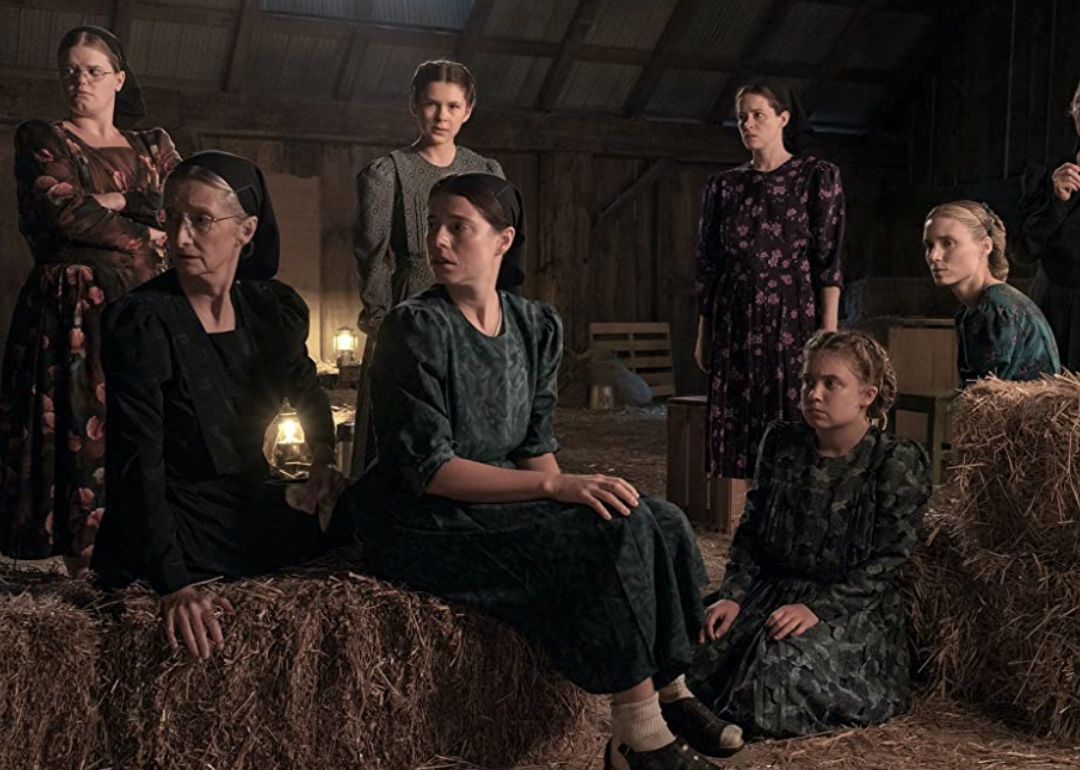 Adapted Screenplay
- Top nominee: Sarah Polley, "Women Talking"
- Second: Rian Johnson, "Glass Onion: A Knives Out Mystery"
- Third: no other nominees qualified
The Adapted Screenplay category will likely end up a showdown between "Women Talking" and "Glass Onion: A Knives Out Mystery," two films that, funnily enough, could not possibly be more dissimilar. "Glass Onion" is actually an original script nominated in the Adapted category because the film carries over the character of Benoit Blanc (Daniel Craig) from the first "Knives Out" film, and thus qualifies under Academy rules as a sequel. Still, "Glass Onion" director Rian Johnson's script is a twisty, hilarious, and smart piece of writing. The film was immensely popular on Netflix, so it makes sense why it's a front-runner favourite.
But Sarah Polley's "Women Talking," adapted from Miriam Toews' novel of the same name, brings a harrowing piece of drama to life, one based on real events, no less. Polley's film is also only one of two movies in this category that is also nominated for Best Picture—the other being "All Quiet on the Western Front"—which typically is an advantage in screenplay categories. "Women Talking" as of this writing has 13 first-place wins to "Glass Onion's" seven and a 19-point lead overall, but it's still anyone's game at this point.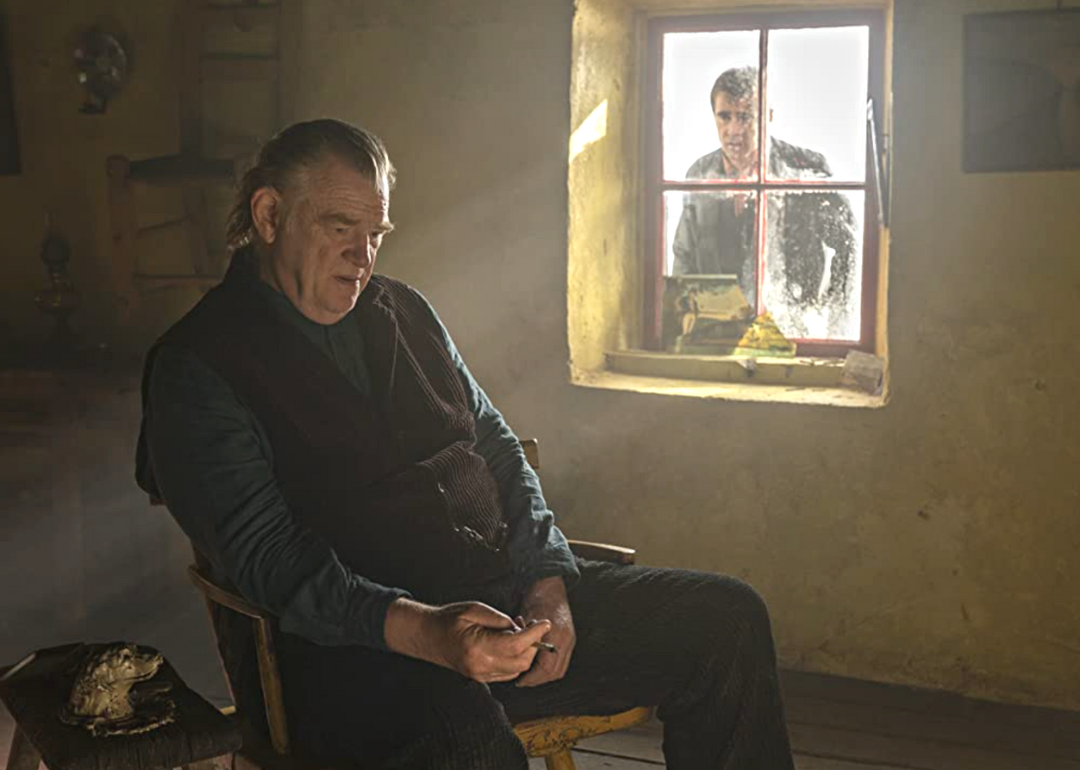 Original Screenplay
- Top nominee: Martin McDonagh, "The Banshees of Inisherin"
- Second: Daniel Kwan and Daniel Scheinert, "Everything Everywhere All at Once"
- Third: Todd Field, "Tár"
The Original Screenplay category will be another showdown between this year's heaviest award-season hitters.
Will it be the subdued but agonizing tragicomedy that is Martin McDonagh's "The Banshees of Inisherin," which works to the playwright director's strengths on film? Will the Daniels snag it for "Everything Everywhere All at Once," a film that seamlessly blends absurd humour, heart-rending family drama, and an interconnected sci-fi multiverse into something that has resonated with millions? Or, will Todd Field swoop in and steal it for "Tár," a sharp, tense drama that plays like a thriller, increasingly making audiences question their allegiance to protagonist Lydia Tár?
Looking at the facts and figures, "Banshees" and "Everything Everywhere" are, as of this writing, tied with 19 first-place wins apiece, but "Banshees" tops with 86 points, while "Everything Everywhere" follows closely with 80. The five first-place wins and 48 points for "Tár" might seem like a long shot, but anything is possible on Hollywood's biggest night. The category may be decided by whichever film ends up winning Best Picture, as many winners of the top prize are often paired with a screenplay victory.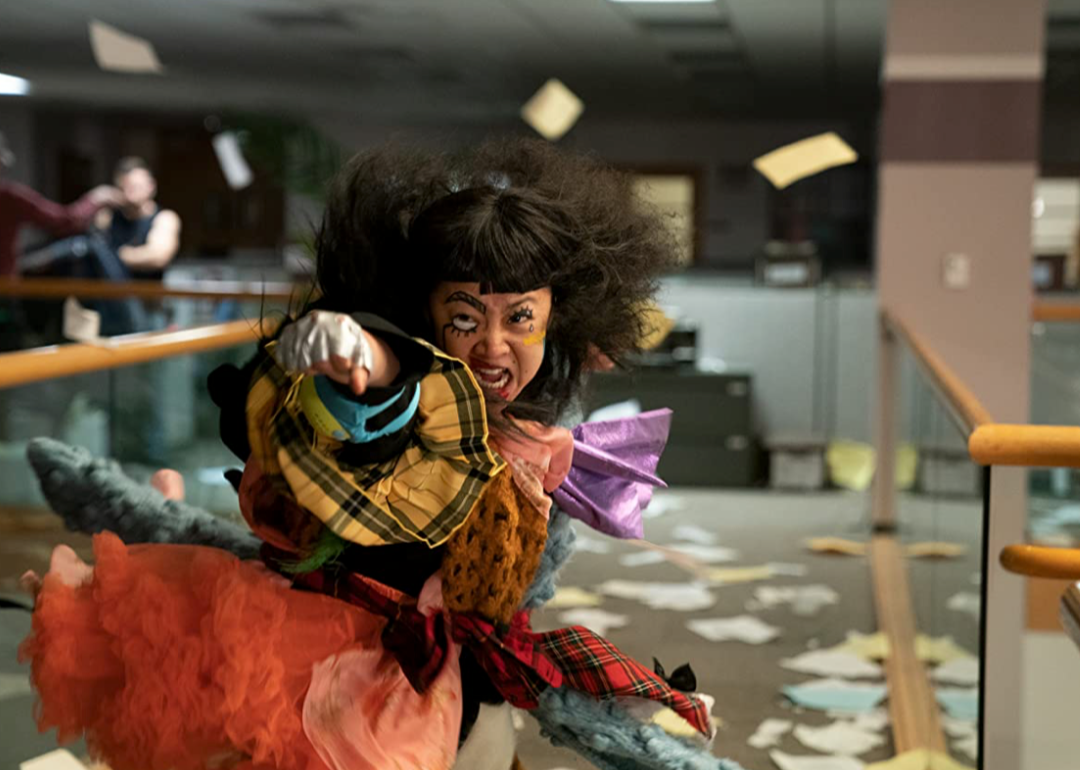 Film Editing
- Top nominee: Paul Rogers, "Everything Everywhere All at Once"
- Second: Eddie Hamilton, "Top Gun: Maverick"
- Third: Matt Villa and Jonathan Redmond, "Elvis"
As with many of the top categories listed already, "Everything Everywhere All at Once" is the clear favorite to win for Film Editing. Paul Rogers crafts an exhilarating but careful work of action-comedy cinema, making the two-plus hour film fly by seamlessly. But then you've got "Top Gun: Maverick," an expertly put-together action thrill ride edited by Eddie Hamilton, and once again "Elvis" has worked its way into dark horse territory, sparking a potential upset.
Though "Elvis" doesn't yet have any first-place wins, it's a fan-favourite film and a master class in creative—and sometimes dizzying—editing choices. At the moment, "Everything Everywhere" has a comfortable lead in the race with 20 first-place wins and 66 points, leaving both "Top Gun" (with only one first-place win) and "Elvis" in its dust. But this is one category capable of defying expectations.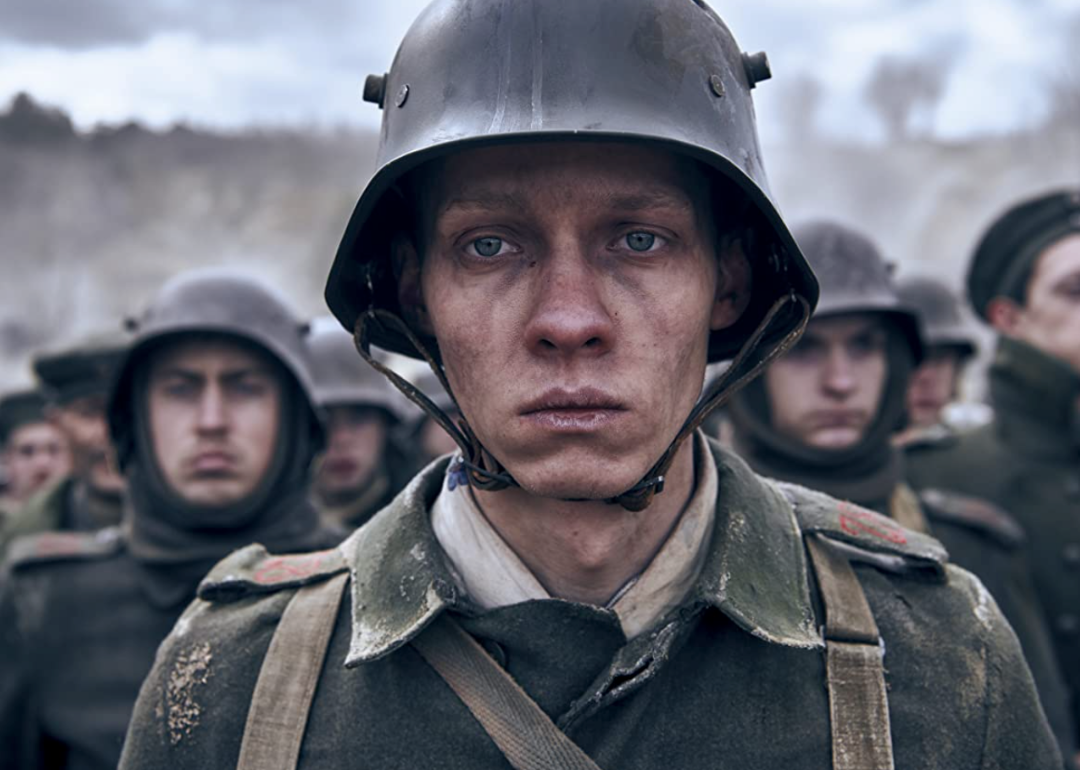 International Feature Film
- Top nominee: "All Quiet on the Western Front", Germany
- Second: "EO", Poland
- Third: "Close", Belgium
The International Feature Film race is a three-film standoff between a Netflix adaptation of classic literature, an avant-garde examination of animal welfare, and a coming-of-age story about two young boys. The latter, "Close," was directed by international darling Lukas Dhont, who made waves with his 2018 feature debut, "Girl," about a transgender ballerina. Jerzy Skolimowski's experimental take on the life of a donkey, "EO," is loosely inspired by Robert Bresson's film "Au Hasard Balthazar."
And then there's Netflix's adaptation of Erich Maria Remarque's classic war novel which, like its source material, limns the psychological toll of trench warfare. All three films are nearly neck-and-neck with award wins and nominations, accruing 33, 30, and 35 points, respectively. However, it's a fairly simple guess as to who will win the category based on similar patterns with recent winners in this category such as "Drive My Car," "Parasite," and "Roma": The winner will most likely be the only film with multiple Oscar nominations including Best Picture, which this year is "All Quiet on the Western Front."
Documentary Feature Film
- Top nominee: "All the Beauty and the Bloodshed"
- Second: "Fire of Love"
- Third: "All That Breathes"
"All the Beauty and the Bloodshed" made a huge splash in the Oscar race after winning the Golden Lion at the 2022 Venice Film Festival, and it has been cleaning up the documentary category since then. A moving, complex look at the life and career of artist and anti-Sackler family activist Nan Goldin, "Bloodshed" currently tops the charts with 69 points and 14 first-place wins.
But despite all the buzz, it's closely followed by another powerhouse documentary feature: "Fire of Love," an intimate look at the romance between famed, married volcanologists the Kraffts, who died tragically together while doing what they loved. "Fire of Love" has taken in 10 first-place wins, though a potential upset could be found in "All That Breathes," which takes a look at the precarious environment (social and physical) of New Delhi, and two brothers who risk their lives to save the birds put at risk by it.
But with 69 points for "Bloodshed" and 64 for "Fire of Love," an Oscar win for "All That Breathes" could be a far cry with only 28 points.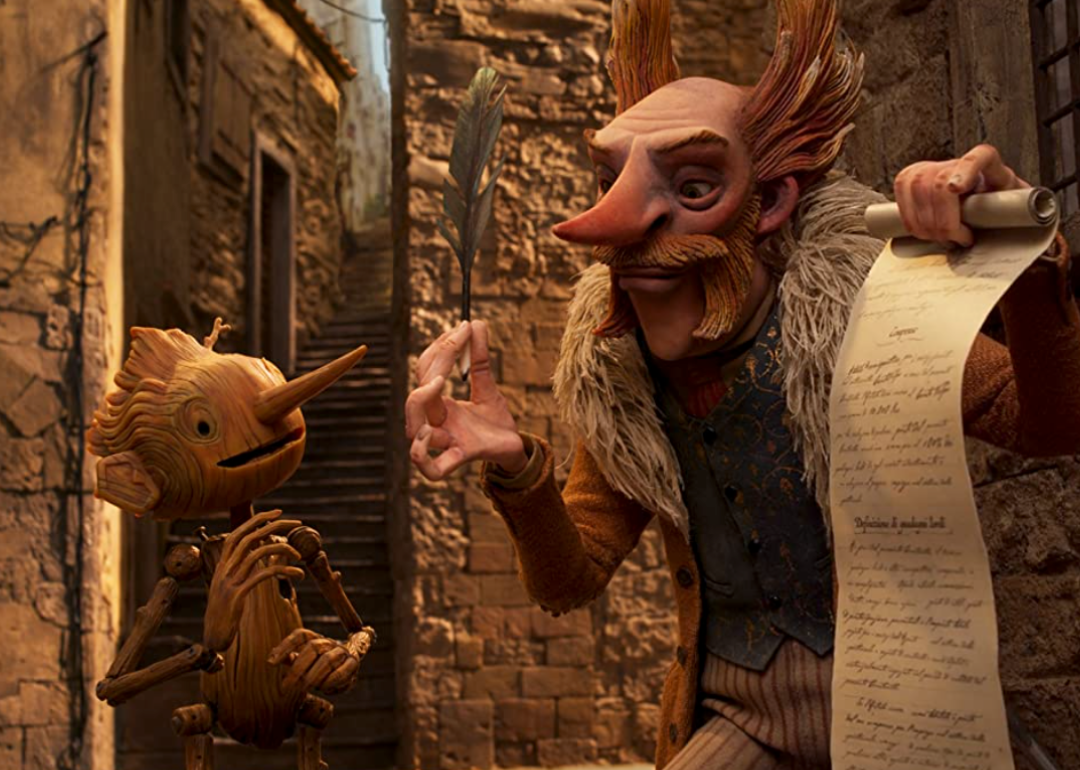 Animated Feature Film
- Top nominee: "Guillermo del Toro's Pinocchio"
- Second: "Marcel the Shell with Shoes On"
- Third: "Turning Red"
The last time the Academy Award for Best Animated Feature Film went to a film that was not distributed by the House of Mouse, the year was 2018—and before that, it was seven years since Paramount and Nickelodeon's "Rango" snagged the award in 2011.
It's a track record that might lead one to believe that, despite "Guillermo del Toro's Pinocchio," a painstakingly crafted and incredible work of art currently leading the pack with 23 first-place wins and 94 overall points this awards season, the power of Disney-Pixar's winsome coming-of-age "Turning Red" can't be shrugged off. With only three first-place wins and 42 points, "Turning Red" is even trailing behind "Marcel the Shell with Shoes On," the A24 stop-motion/live-action hybrid that has charmed audiences, critics, and awards voters alike.
Interestingly, "Pinocchio" was predicted by many awards pundits to snag at least one additional Oscar nomination—possibly for Original Score, Original Song, or Production Design—but came up short with only the Animated Feature nod, which could mean it isn't as strong of a front-runner as some might suppose. Best Animated Feature Film might seem like a showdown between beloved characters Pinocchio and Marcel the Shell, but red pandas have been known to be aggressive.