Jack Nicklaus dreamed his way out of a slump.
As the story goes, the legendary golfer had fallen out of form. He wasn't winning tournaments the way he used to and was continuously finishing rounds with scores in the high 70s. But in 1964, Nicklaus told the San Francisco Chronicle that he'd found a way to end his short slump: it involved a dream and his golf swing.
"I was hitting them pretty good in the dream, and all at once I realized I wasn't holding the club the way I've actually been holding it lately. I've been having trouble collapsing my right arm, taking the club head away from the ball, but I was doing it perfectly in my sleep," Nicklaus told the Chronicle. An adjustment was in order. According to the report, when Nicklaus went to the golf course the next day, he tried swinging the way he had been in his dream – and it worked. "I shot a 68 yesterday and a 65 today," Nicklaus said at the time.
Nicklaus isn't the only person, famous or otherwise, to have harnessed the power of dreams – those special episodes that somehow seem powerfully real and terrifyingly unreal at the same time – in the pursuit of greatness or self-discovery.
Paul McCartney allegedly came up with the entire melody for "Yesterday" while asleep. Upon waking up, he apparently darted to a nearby piano and played the song in its entirety as to avoid forgetting his tuneful dream.
And Romantic-era writer Mary Shelley, while vacationing at Lord Byron's villa in Switzerland, envisioned the gothic-horror-science fiction masterpiece Frankenstein after dreaming about re-animating a corpse, following an evening spent coming up with ghost stories alongside her writing contemporaries. 
Linda Tang, the owner and creative director of Dream Designs in Vancouver, has had a similar fascination with the power of dreams to inform our own lives.
Tang has owned Dream Designs, a company that specializes in organic, natural sleep products, since 2004, shortly after moving to Canada from the U.S. by way of China. A former investment banker who was detrimentally "career-focused," Tang was in her 20s, a young mom, and feeling lost before she took up the top spot with Dream Designs and became fascinated with dreams and the nature of the subconscious.
"I had this really mythical dream where I dreamed of myself hanging onto a zipline that's flying across an open ocean during a storm. I was just moving very slowly and very cautiously on that zipline," explains Tang.
She describes the dream vividly, recalling how windy and thunderous it was and how much of a "pretty dire situation" it appeared to be. Suddenly, she explains, two whales surfaced from below the deep water, swam in her direction, and as they passed her they blew water out of their blowholes. "I actually felt the water vapour hitting my skin as I woke up. I felt really happy. I felt really awestruck," says Tang.
After immersing herself in the literature of dreams, Tang, who published her own memoir about dreaming this year, ascertained what she felt like her dreams were telling her. The zipline, according to Tang, demonstrated that she was going through a period of loneliness and depression, while the whales – creatures known to stay with their pods – symbolized family.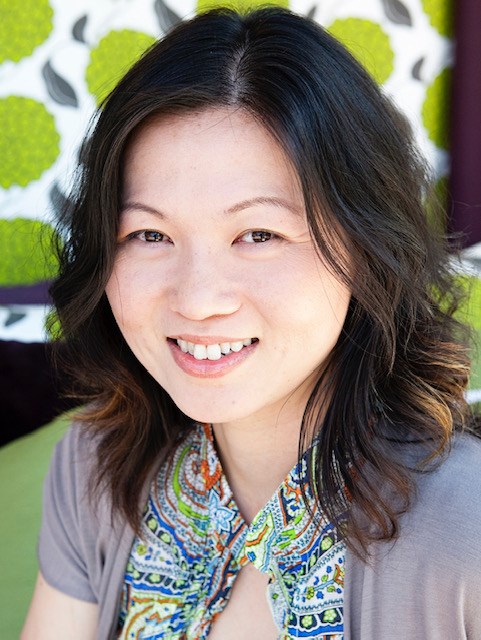 "They symbolize relationships with loved ones. What that dream was telling me was, 'You got to pay attention to your family.'"
Tang heeded that advice. Now literally in the business of helping others get a good night's sleep, Tang is hoping to share with others in the hopes they too will start thinking more about their own dreams.
On Nov. 2, she is organizing and MCing an event called Dream Salon at Kay Meek Theatre in West Vancouver. The three-hour TED Talks-style symposium will help people: "dispel myths, gain insights, and explore the science of dreaming and dreams with world-renowned dream scientists, psychologists, and an esteemed Indigenous storyteller."
The panel of speakers includes Harvard Medical School faculty member Deirdre Barrett, renowned for her research on dreams, hypnosis and imagery, according to Tang.
"She is going to present case studies of well-known scientists, artists and athletes who have utilized their dreams for creative problem-solving," says Tang.
Asked who would be best suited to check out the first-ever Dream Salon symposium, Tang says she is hoping all manner of different people will find something they're interested in.
"I can tell you this: everybody sleeps and dreams. It's a topic that's actually quite universal, it concerns everyone."