The Shipyards Festival is underway in Lower Lonsdale.
By mid-afternoon, scores of people had made their way down to the Shipyards District, where the music festival is on until 10 p.m. Saturday.
The festival features musical headliners the Harpoonist & the Axe Murderer, in addition to numerous food carts, vendors and other musical acts and live entertainment.
The event includes a main stage in Shipyard Commons, a second stage in Shipbuilders' Square, and a Family Zone in the fountain plaza next to Lonsdale Quay.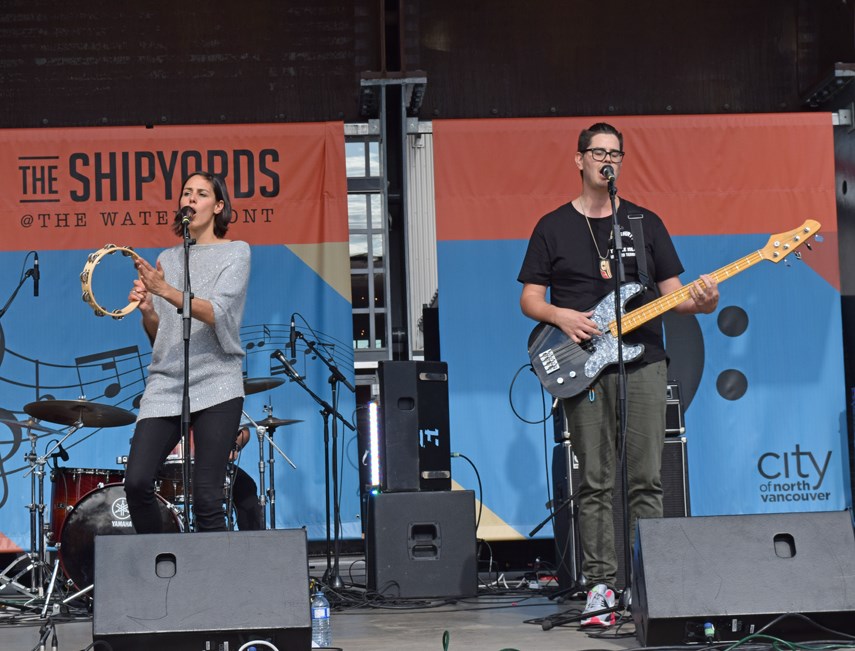 Building off last year's inaugural Shipped Festival, the rebranded Shipyards Festival is an event that organizers hope can be a signature event on the North Shore at this time every year.
Visit the festival's website for more information about the rest of the day.
I'm at the #ShipyardsFestival where there's a man selling what I can only assume is the largest collection of Hawaiian shirts of all time pic.twitter.com/PQXmQlRiUX

— Ben Bengtson (@BenBengtson) September 28, 2019