North Vancouver teenager Oscar Ryan got a shocking wakeup call about the realities of North America's food distribution system while working in a grocery store a couple of years ago.
"I saw how much food we throw away for no apparent reason," Ryan says. "It's a lot of waste."  
The image of slightly bruised fruit or misshapen vegetables getting tossed in the garbage stuck with him, food for thought as he continued his education in the IB program at Carson Graham Secondary. As a student in affluent North Vancouver, Ryan says he knows he has it better than many others when it comes to the necessities in life, including food.
"I've grown up very privileged, I guess, and I can't imagine what it would be like to have to worry about something that seems so simple like food," he says. "In my opinion it should be a basic human right that everyone has access to food. … And the fact that there are kids who even without a pandemic were struggling to afford food is extremely sad and concerning. And knowing that the UN is quoted that they expect up to 66 million people to fall under the poverty line due to the current pandemic. Action is required."  
And action is happening. On Labour day Ryan, who is going into his Grade 12 year this fall, will run the entire route of the infamous Knee Knacker trail race, a gruelling slog of nearly 50 kilometres up, over and across the North Shore mountains. The course was rated as one of the 25 toughest races in North America by Running Wild magazine, and Ryan is not exactly an expert trail runner.
"I've never done anything like this before," says Ryan, who does have experience running track and cross country but has never done anything more than a half marathon distance. "I ran the first half [of the Knee Knacker] to practice and kind of learn the route so that I don't get lost at any point. I'm feeling OK, I think. It'll be difficult."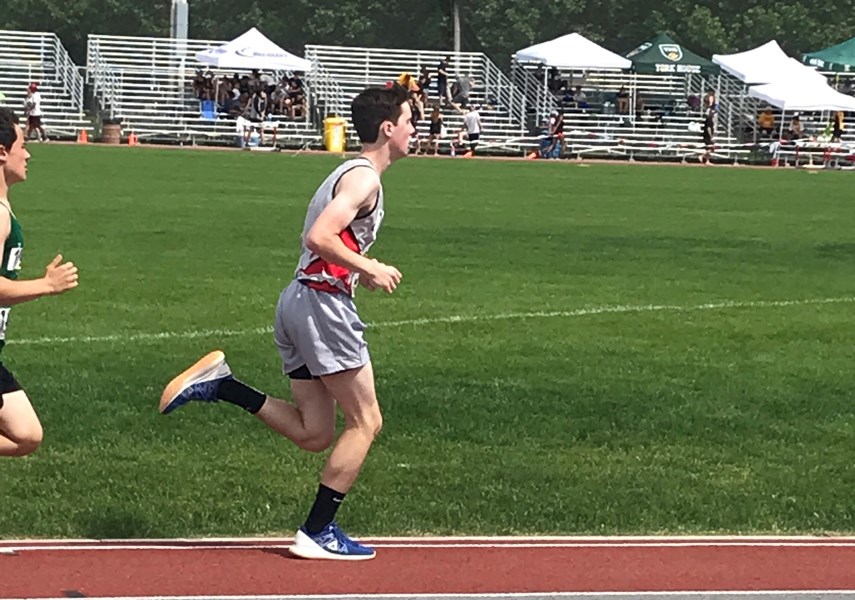 The plan began when Ryan was, like the rest of the world, thrown off his stride by the COVID-19 crisis.
"After COVID hit I felt I was not in the best place," he says. "I wasn't feeling good most of the time, and I just needed something to put my mind to."
That something turned into a plan for a fundraising event, and from there Ryan followed his love of running to a final goal of completing the Knee Knacker route (the actual race this year was cancelled due to COVID-19).
Ryan then made the easy leap to raise funds for Backpack Buddies, a registered charity based in Vancouver that provides weekend meals and snacks for students who need them.
"I felt like that was a great organisation to go to and start fundraising for," says Ryan. He's never had to worry about where his next meal will come from, but he knows there are many students right here in B.C. who don't have the same privilege. He does, however, have inspiration close to home to draw on. Ryan says his own grandfather, who grew up in Newfoundland and lives there to this day, was out on the streets at age 14 after the grandmother who raised him died.  
"He was working just to live, to survive. He had nothing to live off of, basically," says Ryan. "I'm 17 now. If I were him, I would have been on the streets three years ago having to work my way up. He had to work for food. He was 14 having to supply his own food and find ways to make money. That's kind of daunting. If something really bad happened today and I had to fight for myself and my siblings – that's extremely difficult, and I wouldn't wish that on anyone."
The Knee Knacker run is his chance to support other students who don't have the same food security as he does, Ryan says. Now all he has to do is finish the race.
"Hopefully it's a nice day, hopefully I can manage to not slip up and fall anywhere and have to finish early," he says. "I've done the terrain before, some of it can be quite difficult. I think I can do it – I just need to pay attention and stay focused on each step."
Click here for more information on Ryan's run or to donate on his behalf to Backpack Buddies.