Claudia Cornwall feels especially lucky to be enjoying her cabin in the Cariboo region this summer.
With wildfire season officially ramping up in British Columbia during the past week, Cornwall recalls a few summers ago – when the province burned.
Back then, in the summer of 2017, Cornwall was at her cabin in beautiful Sheridan Lake, a rustic but charming property that had been in her husband's family for more than 60 years.
"It's not luxurious or anything, but it's been a great place for our family with lots of memories and good times," says Cornwall.
In the summer of 2017, however, she wasn't haven't a good time. Like a moth to a flame, the North Vancouver-based writer and journalist found herself drawn to the news: a wildfire was marching steadily northwards from Ashcroft. Although it was still quite a distance away, it was moving quickly.
"We never actually thought the Elephant Hill fire would end up at our doorstep – but it did," says Cornwall. "We woke up that morning and it was really smoky. It was thick, horrible smelling, awful looking. We started getting messages from our friends saying they thought we were going to be evacuated soon."
Cornwall and her husband eventually received the evacuate alert, and were gone that morning. As they drove through the Cariboo, Cornwall observed the massive smoke stacks coming from near 100 Mile House, where the wildfire had first ignited in July before hundreds more erupted throughout the province, destroying buildings and infrastructure, scorching millions of hectares of land, and crushing spirits.
"We thought we might not see our place again, and we also didn't really know how much danger we were in," she says. "That was pretty scary."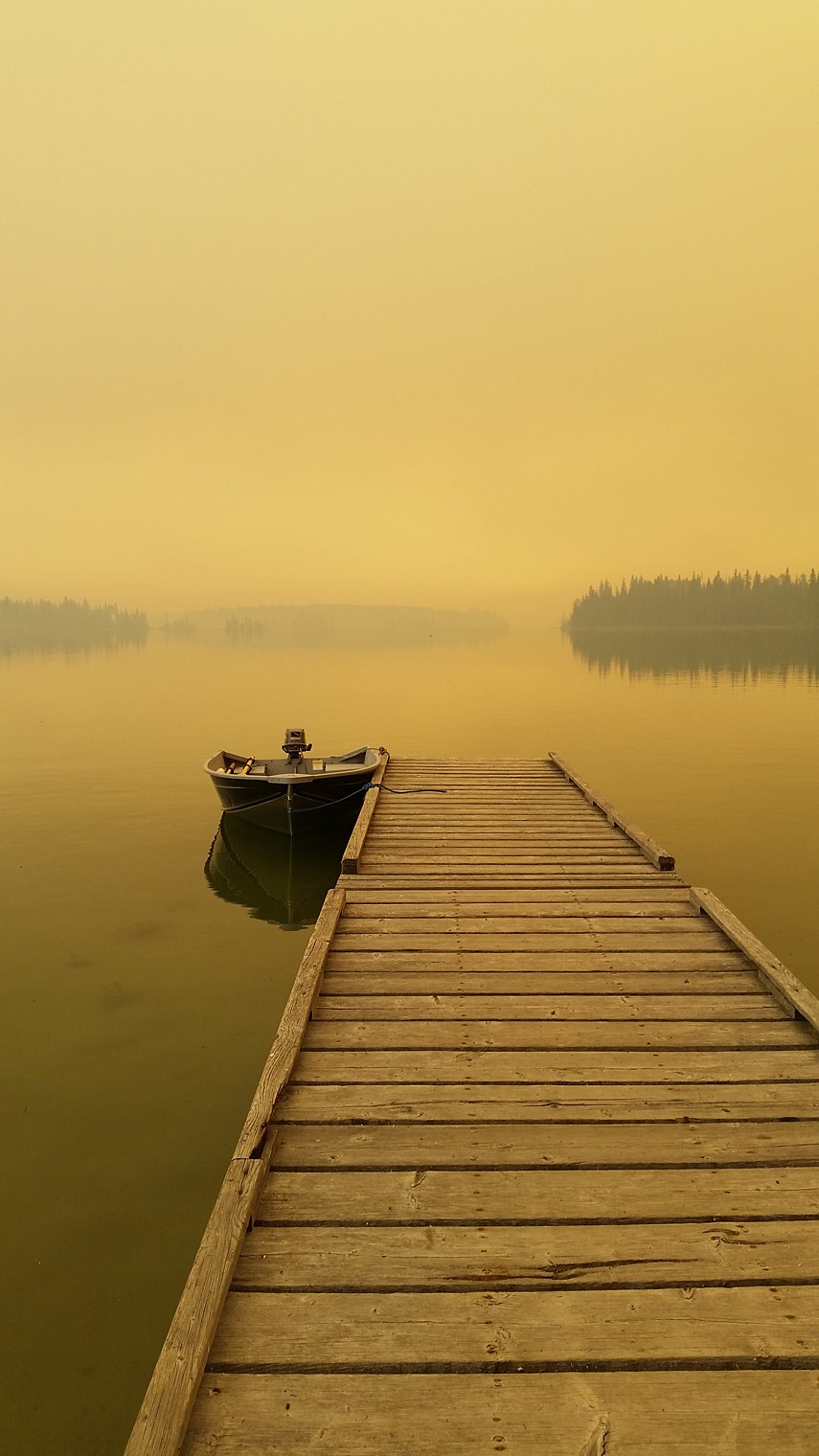 Cornwall was fine, as was her family's decades' old cabin. Others throughout the province weren't quite so lucky.
Back home in North Vancouver, Cornwall watched and read the stories of resiliency and heartbreak from throughout B.C. The journalist in her took hold, and when the flames eventually died down and life returned to something akin to normal in the fall, Cornwall conducted interviews of those working their way through the wreckage.
Her new book, British Columbia in Flames: Stories from a Blazing Summer, was released by Harbour Publishing a few months ago.
While outlining her personal experience with the 2017 wildfires, Cornwall tells the stories from B.C. communities such as Sheridan Lake, Ashcroft, Cache Creek, 16 Mile, Lac La Hache, Quesnel, Williams Lake, Hanceville-Riske Creek and Clinton.
She interviewed firefighters and police officers, ranchers and cottagers, First Nations and local governments, evacuees and search and rescue crews, or, as she puts it, people who went through "the whole gamut of experience," including those who decided to stay and defend their properties from encroaching flames.
"I talked to people, like us, who left. Some people who left came back to their places being totally destroyed and gone," she says.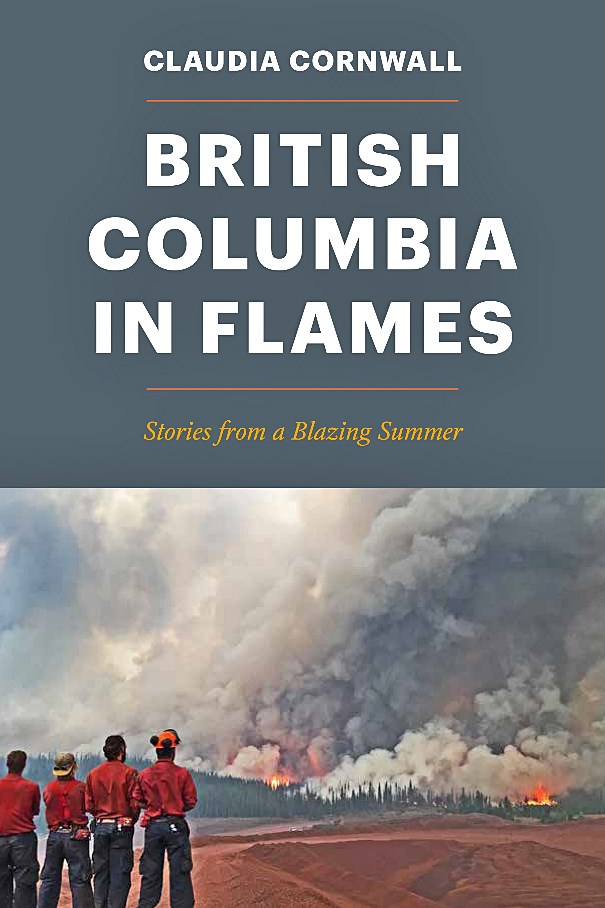 While her book contains countless tales, Cornwall points to a couple specific stories of resilience, such as the people of the Bonaparte First Nation, near Cache Creek, who evacuated their old and young but largely stayed on to fight the wildfires bearing down on their lands. The people of the First Nation reasoned that if their homes were destroyed, it would be years before they would have a place on reserve to live again due to slow-moving government bureaucracy, according to Cornwall. They performed a controlled burn which ended up saving the reserve.
"They only lost one shack," she says. "People were really ingenious and resourceful in their approach."
There's the story of a man in Clinton, an amputee, who worked day and night while moving around his property on crutches in order to protect his land, says Cornwall. There was also the humorous story of a couple of winemakers who, like a reverse Jesus, turned wine vessels into water pumps in order to put out flames before they became fires.
"They had lots of fermentation vessels. They filled them all with water and they put them on the back of the truck and hooked these vessels up to a pump. They drove around their property so they could put out sparks wherever they needed to," says Cornwall.
She hopes readers will come away from her book with a deeper appreciation of B.C.'s forests – both as a natural resource and source of beauty – especially as drier, hotter summers threaten the communities around them.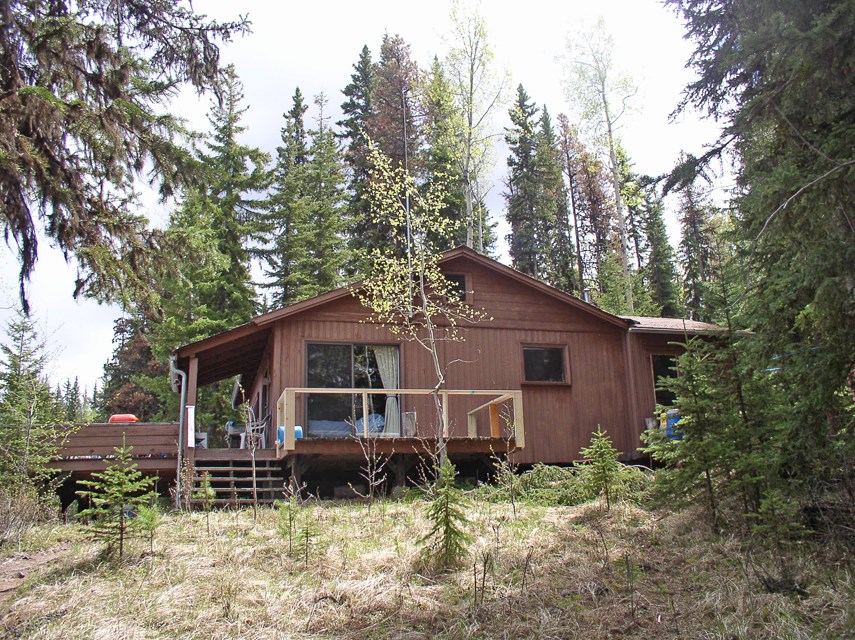 But mainly, she hopes readers will be moved by the tales of hope and camaraderie that people exhibited throughout that one scorching summer, including the story of one woman who helped save 300 horses around the Williams Lake area by canvassing for help online and organizing an exit strategy for the scared steeds.
"She got transport for the horses to take them all to Prince George – and it was all volunteers," says Cornwall. "It was a tremendous community effort."
Visit gov.bc.ca/gov/content/safety/wildfire-status for up-to-date information and current wildfire activity in B.C.