Students and teachers from a North Vancouver elementary school are getting a little taste of the mind-boggling challenge taken on by Terry Fox 40 years ago as they race to virtually complete his cross-country Marathon of Hope.
More than 70 students and four teachers from the Grade 6 and 7 physical literacy classes at Blueridge Elementary are taking part in a virtual challenge to collectively walk, run, ride, or roll up to 8,000 kilometres to cover the distance it would take to travel from the Atlantic Ocean at St. John's, Newfoundland all the way to Tofino on the Pacific. The participants are logging their distances every day, adding up their scores with the goal of eventually making it all the way across Canada, virtually of course.
As of yesterday they had collected 1,183 kilometres after starting their virtual journey April 27 near Canada's easternmost point and winding through Newfoundland before heading into Nova Scotia, making sure to include all the kilometres it took to skip over the Gulf of St. Lawrence. They've been piling up the kilometres every day, but have barely made a dent in the long line Terry Fox travelled.
"I think now more than ever, they're seeing how far he actually ran," said Bridget O'Brien-Kopacek, a Blueridge vice-principal and one of the teachers organizing the challenge. "Because they're like, 'Oh, we've gone so far,' but then when you look on the map, I mean, it's far, but perspectively speaking, we have a long way to go. I think this is a good way to provide that real world context for them."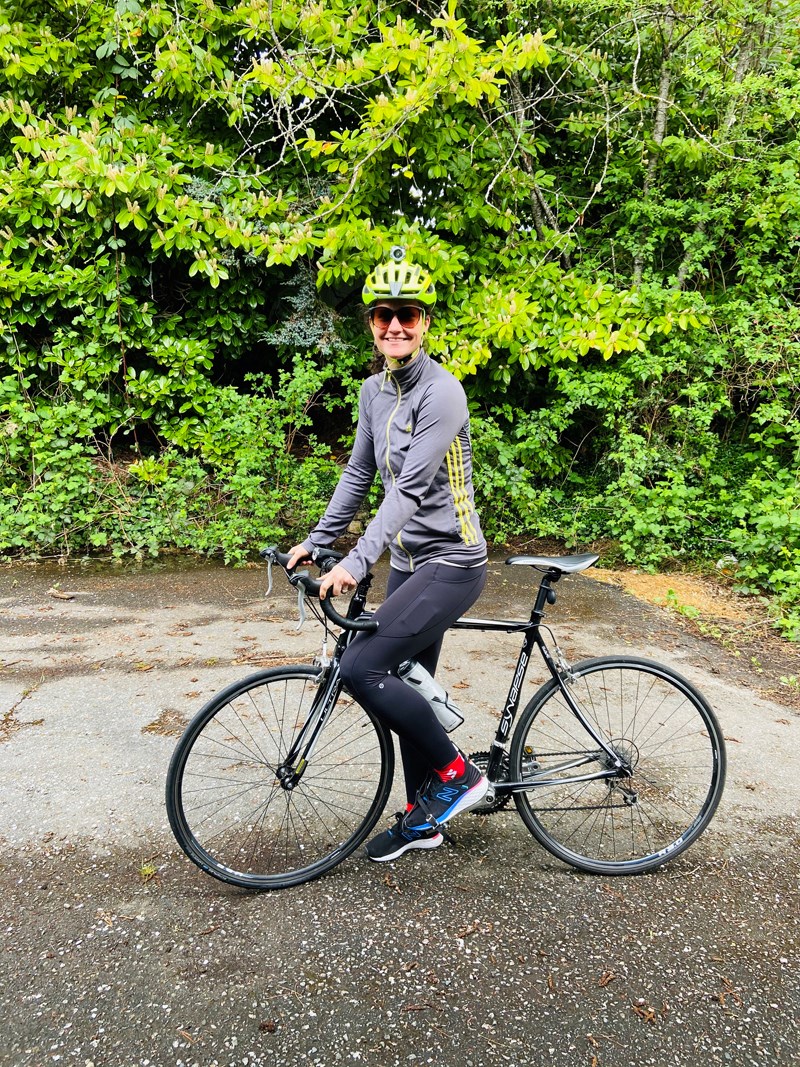 Terry Fox may have taken up his challenge long before any of these students were born, but he remains a hero in their minds and his story still resonates because it has become a focus in school activities across the country.
"We still do our annual Terry Fox run, so from kindergarten through Grade 7, we're revisiting Terry Fox's story and initiative every year," said O'Brien-Kopacek. "We did a big entrepreneurial fair earlier in the year and the kids are able to choose what charities their proceeds went to, and a lot of them, because of the Terry Fox story, they are able to make connections to people in their own lives who have cancer or who are fighting cancer or who have fought cancer, and so that became a big charity that a lot of them chose, different cancer agencies."
This new challenge was dreamed up as a way to stay connected with students and encourage physical activity while in social isolation due to the COVID-19 pandemic. Taking part in this exercise has given them an even greater appreciation of what Fox accomplished, running a marathon every single day on a prosthetic leg while cancer ravaged his body.  
"We can't even imagine having to do this on your own," said O'Brien-Kopacek. "There's four of us teachers involved directly, and we're constantly having to come back together and figure out ways to accomplish this. So I can't even imagine how it was for him doing it by himself."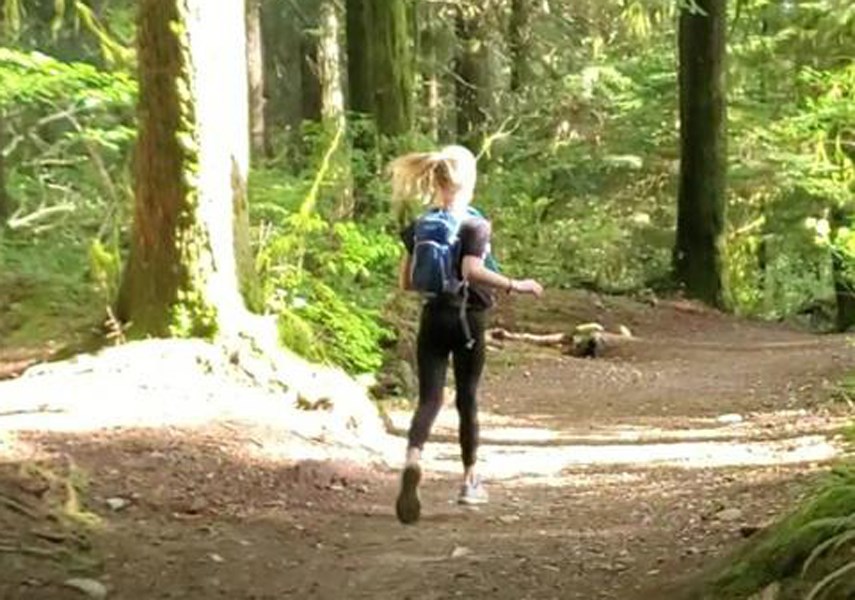 The challenge has proved so daunting that the classes are thinking about calling in some reinforcements to help them complete the journey. They may add in kilometres completed with them by family members, or potentially call on some other students from the school.  
The students and teachers, however, are still highly motivated by the challenge, said O'Brien-Kopacek.
"I would say we probably have about an 80 per cent participation rate right now, which has exceeded our expectation in this virtual learning environment that we're working with," she said. "They've been running, hiking, cycling, scootering and going on a longboard. And one of our teachers is in a wheelchair right now, so she's contributing by going out for some wheels."
The students and teachers are tallying up their kilometres and posting them for all other participants to see, which adds a fun competitive aspect to exercising in isolation.
"It's a little bit of a challenge. It's creating a little bit of competition, just internally because you want to contribute as much as possible," said O'Brien-Kopacek. "It kind of gives that extra push for people to be involved. … We find motivation through each other."
You can find out more about the challenge in the video posted below.
Blueridge Elementary Race Across Canada from North Vancouver School District on Vimeo.