Kyla Beyer remembers wandering down to Dundarave beach as a child with her two siblings and collecting starfish, clams, and bullheads in their buckets.
She also remembers her mom sending them right back to the beach to return the items when they tried to take them home.
Beyer grew up in a wooden house at 25th Street and Lawson Avenue. It was a house her grandfather built, and it's still standing. Her dad also grew up in the same house, her mom close by at 26th Street and Heywood Avenue. Her parents met when they were 13 years old and fell in love.
Beyer says growing up in Dundarave was "wonderful."
She describes the neighbourhood as "a picturesque, old-fashioned village with a lot of charm."
Everyone knew each other, everything they needed was within walking distance, and neighbours looked out for one another, she notes.
Just this week Beyer ran into a former neighbour who had told on her when she was in Grade 8 and got her first kiss at the top of Lawson Hill. Beyer insists there are no hard feelings now. When she was 15, Beyer got an earful from her kindergarten teacher who happened to be driving by and caught her smoking at a bus stop. It was difficult to get away with much back then, but they managed.
Beyer admits that she and some other mischievous friends used to change the Big O tire sign for fun. They would rearrange the letters to spell things like "Black sock Sunday," and a few other silly phrases.
"We all support the shop now as we feel we owe him for giving him so much grief," says Beyer, who now lives on Eagle Island.
The boundaries of Dundarave are 22nd Street on the east, 28th Street on the west, and then travel north from the waterfront to the Upper Levels Highway.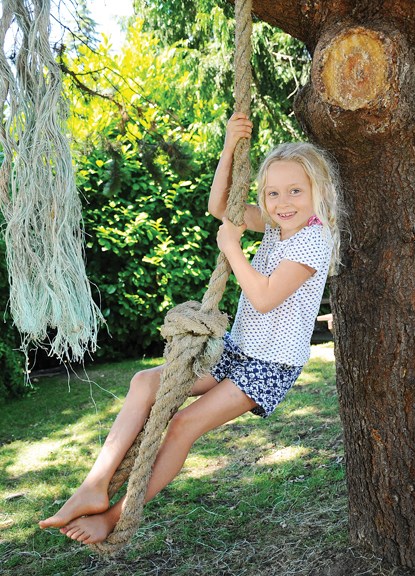 Originally called Newcastle after a castle in Scotland, Dundarave started out as a place for summer cottagers.
The area was originally the territory of the Coast Salish people and their descendents for generations. European settlement moved into the area and by the early 1920s there were 300 permanent new residents. That number would swell to 1,000 during the summer, according to the book From Cottages to Community, The story of West Vancouver's Neighbourhoods by Francis Mansbridge. Dundarave Village underwent a decade of revitalization that started after the opening of Park Royal, and by 1988 there were new sidewalks, trees, planters, and old-fashioned street lamps in place, according to the book.
Marny Peirson has watched Dundarave change over four decades. She knew she wanted to live in the area after a bus tour of North America in 1963, and eventually moved to Toronto from England and then on to Dundarave with her husband in 1967. The couple bought a house for $39,000, where they raised their three children.
"We thought we were coming for a couple of years but we are still here," notes Peirson.
Houses were smaller then, no mansions. None of her children can afford to live in Dundarave now, she notes.
"I liked the fact that it was non-pretentious. It was cute and charming," she says of the area when she first moved in.
Peirson enjoyed watching the passing Royal Hudson and taking her kids to the beach. She now takes her grandkids there. What she liked then about the neighbourhood is what she still likes: "its proximity to everything that's useful," including schools, beaches, stores, and bus routes.  
Although she still enjoys living in Dundarave, Peirson says the old neighbourhood is changing. Bigger houses are being built and many new homeowners in the area don't seem to be interested in being a part of the neighbourhood. They don't seem as friendly, she notes.
Beyer says she thinks the neighbourhood is as friendly as she left it, but admits there are a lot more larger homes. And while she doesn't like to see her childhood neighbourhood change too much, she is looking forward to some growth, at least in business.
Beyer is no stranger to business in the neighbourhood. Her aunt's family used to own Peppi's restaurant (which later became the Beachhouse), and if Beyer got good marks at school (Irwin Park elementary), she got to go there for spaghetti.
Although she moved out of Dundarave in her 20s, she returned five years ago with her business Limelight Floral Design, a flower and gift shop.
"I've always loved Dundarave," says Beyer. "It just has that nice, old neighbourhood feel to it."
While Beyer says business for her is good and she sees the village getting busier, in July, members of the Ambleside and Dundarave Business Improvement Associations made a pitch to the District of West Vancouver council to launch a business improvement area to help turn the tide of flagging commerce in Ambleside, Hollyburn and Dundarave. Council members were largely receptive to the plan, according to a previous North Shore News story, and it is currently in the consultation phase.
"I am really excited about it," says Beyer, who is a past president of the Dundarave association. "There are so many little things that we can do and big things that we can do to improve our neighbourhoods, and I think this whole BIA initiative, for me, is about giving back to the community that raised me so well . . . I want to see my childhood home a place that everyone wants to go to. I want people to come down the hill and have a glass of wine and feast."
Contact Rosalind Duane at rduane@nsnews.com.