Donning large cowboy hats and even bigger and brighter attitudes, Susan Bock Smith and Judy Bjornson led a musical physical distancing exercise class for residents of the Amica Edgemont Village care home Tuesday morning.
The residents followed along on their balconies. 
Smith and Bjornson are part of Surefeet, an organization which provides a series of seniors balance and mobility training programs.
Since 2010, Smith and Bjornson have been providing the program which aims to help provide fall prevention strategies and address social isolation by getting people moving.
In this specific instance, social and physical distancing meant that Smith and Bjornson had to provide their workout from the street below while residents at the care home, which has been a source for COVID-19 cases on the North Shore, followed along from their balconies and decks.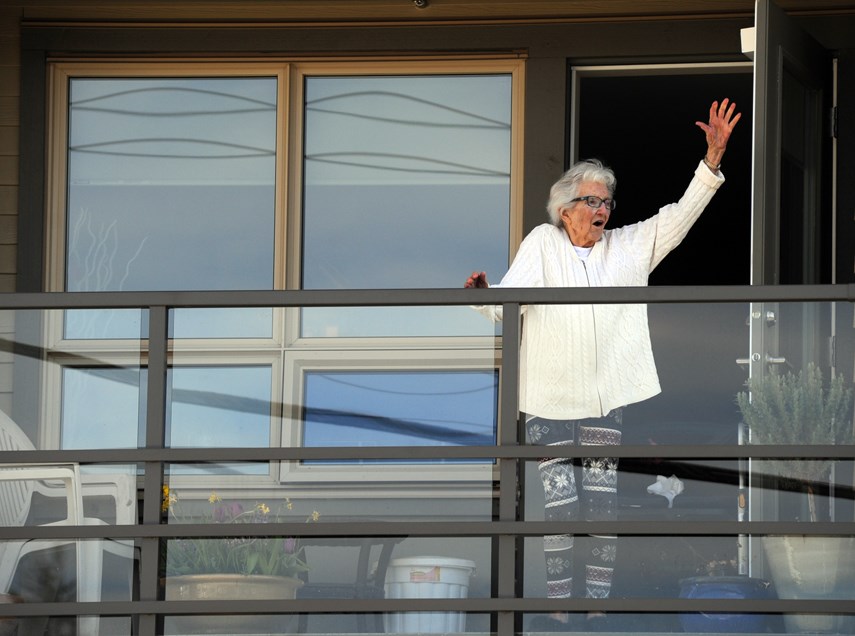 Smith and Bjornson have billed their initiative at Amica as an uplifting and inclusive Dance in the Street Party. Every Tuesday and Thursday at 10 a.m. a group from Surefeet meets in Edgemont wearing exuberant outfits and does 15 minutes of exercise on each side of the building for the residents to follow along with.
"The joy in their faces and enthusiasm to join in is very heartwarming," stated Bjornson, in an emailed statement.