With spring break in B.C. fast approaching and the weather always unpredictable in March, lining up some (relatively) quiet indoor activities that encourage tactile play and less screen time is necessary for the entire household's mental health management.
When hand-picking age-appropriate activity boxes, there are specific considerations: can a child reasonably do this activity without one-on-one adult supervision? How long will the activity take (on average)? Does it line up with a child's interest? What's the cleanup situation going to look like? How many uses does one activity get?
For kids approaching their tweens, we've included some body-exploring stuff, including a skeleton kit and book about big body changes.
STEM KITS FOR AGES 4-6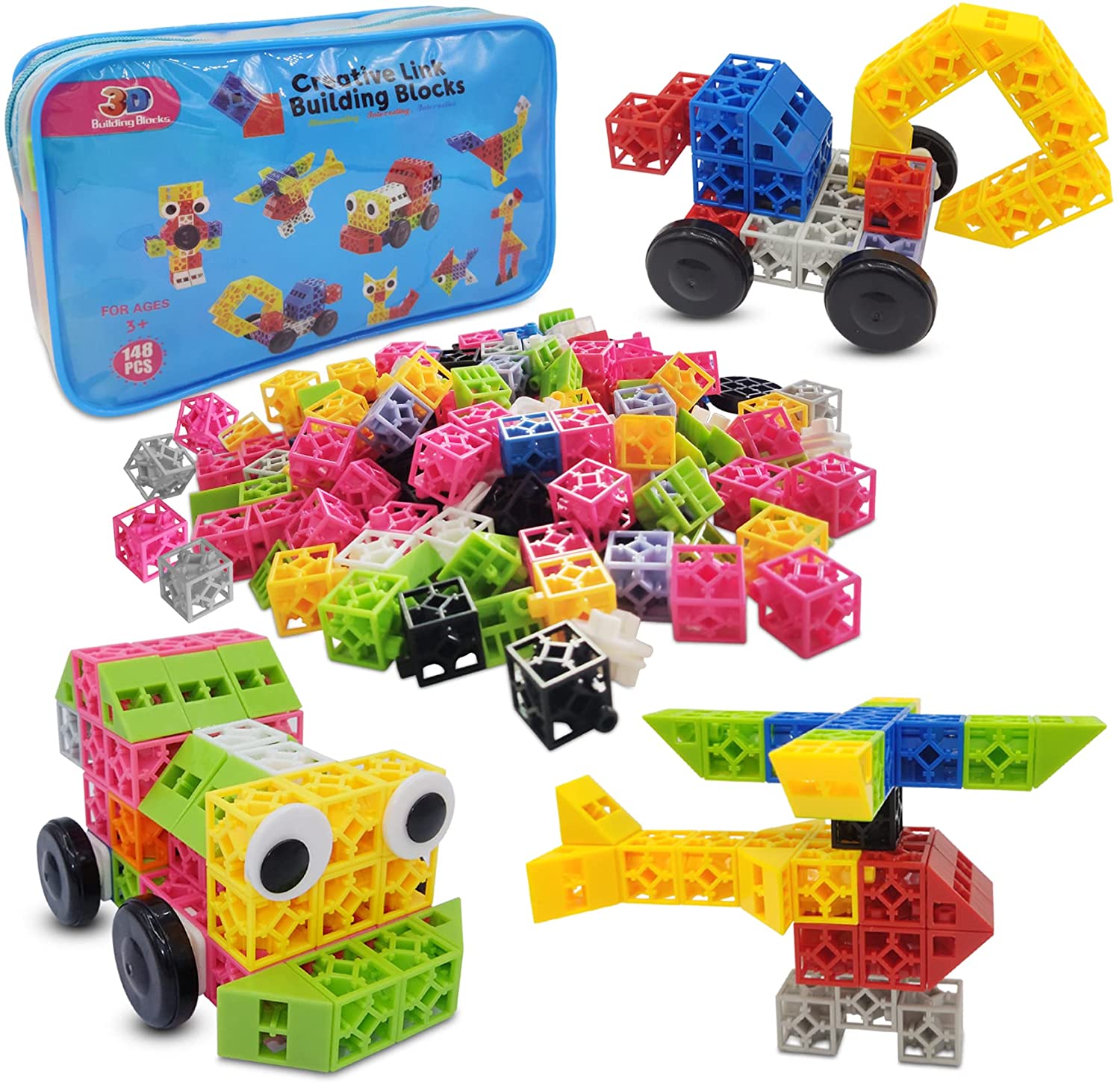 This 3D building blocks kit includes 148 pieces and a carrying case for easy cleanup. They can start simple with a house or tackle more complex designs like a car or flower and the blocks can accommodate their flourishing imagination. $17 at Amazon.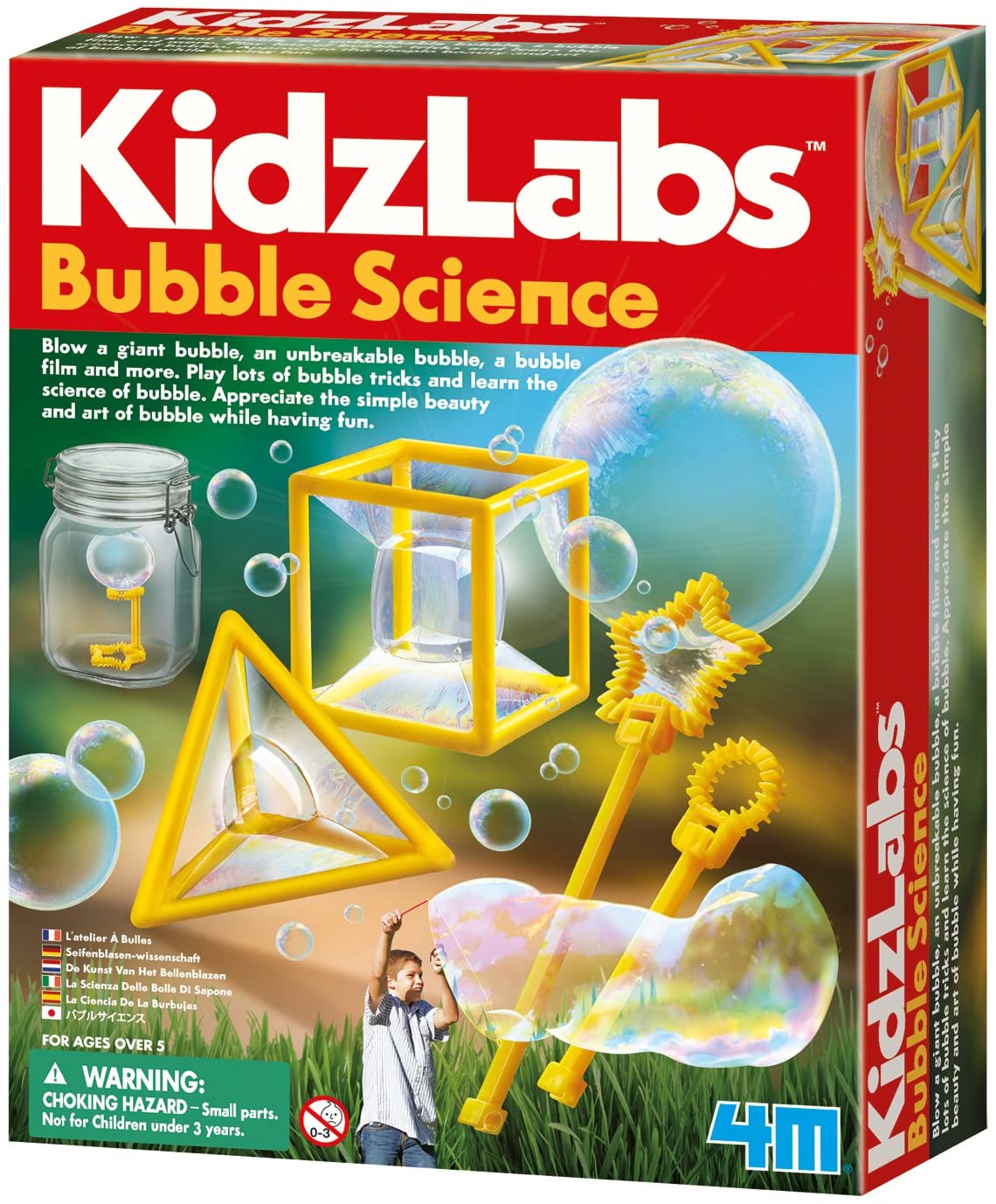 Most kids don't need any convincing to play with bubbles and this KidzLabs explores the science behind all that fun. This kit can be used to create unpoppable bubbles, a DIY bubble mix and includes different size and shape frames. $17 at Amazon.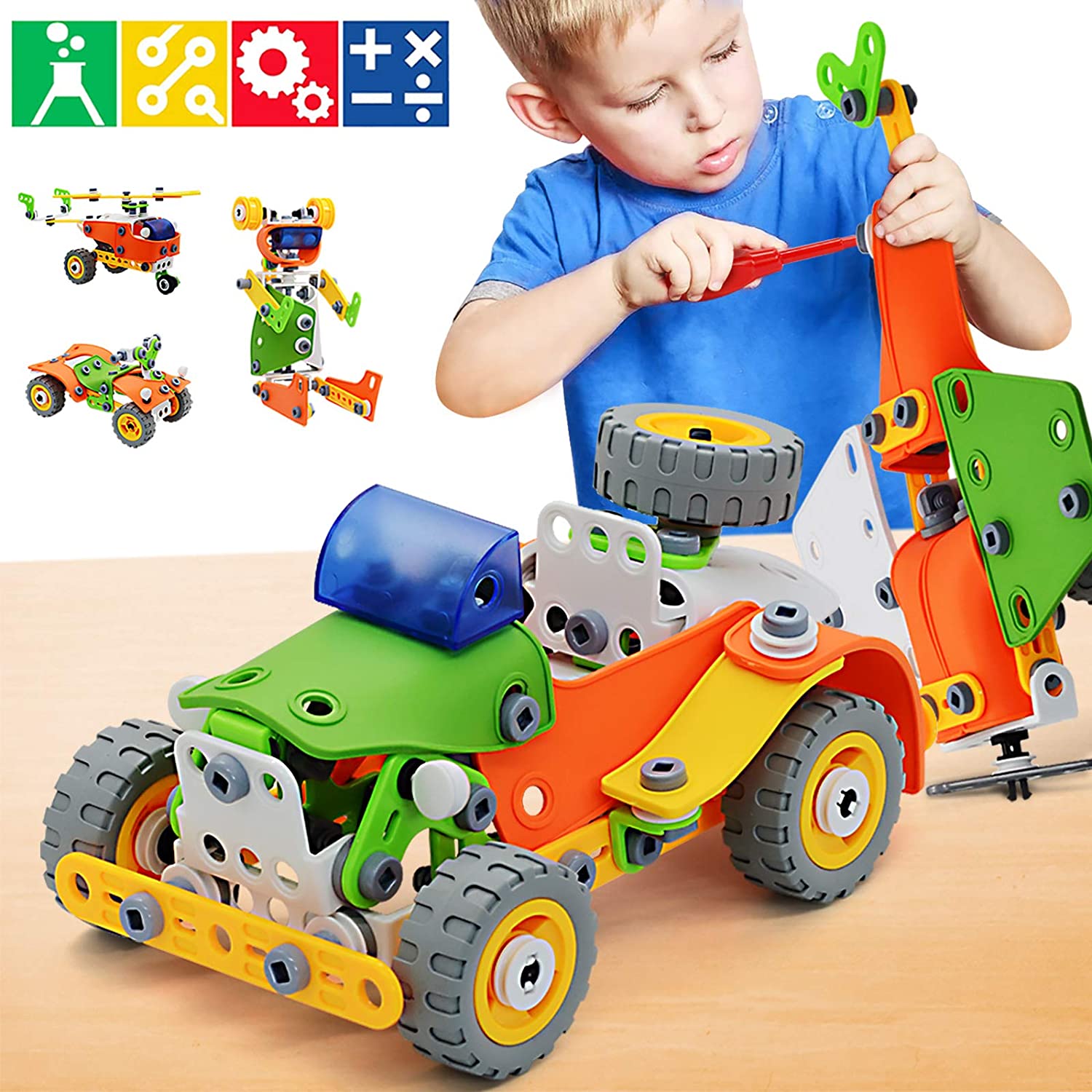 ​Created for kids 6+, this five-in-one erector kit includes all the tools, pieces and instructions to create an ATV, helicopter, robot, airplane or SVU. It's complex enough to occupy bright minds and tap into their hand-eye coordination, problem-solving skills and logic. $39 at Amazon.
STEM KITS FOR AGES 7-10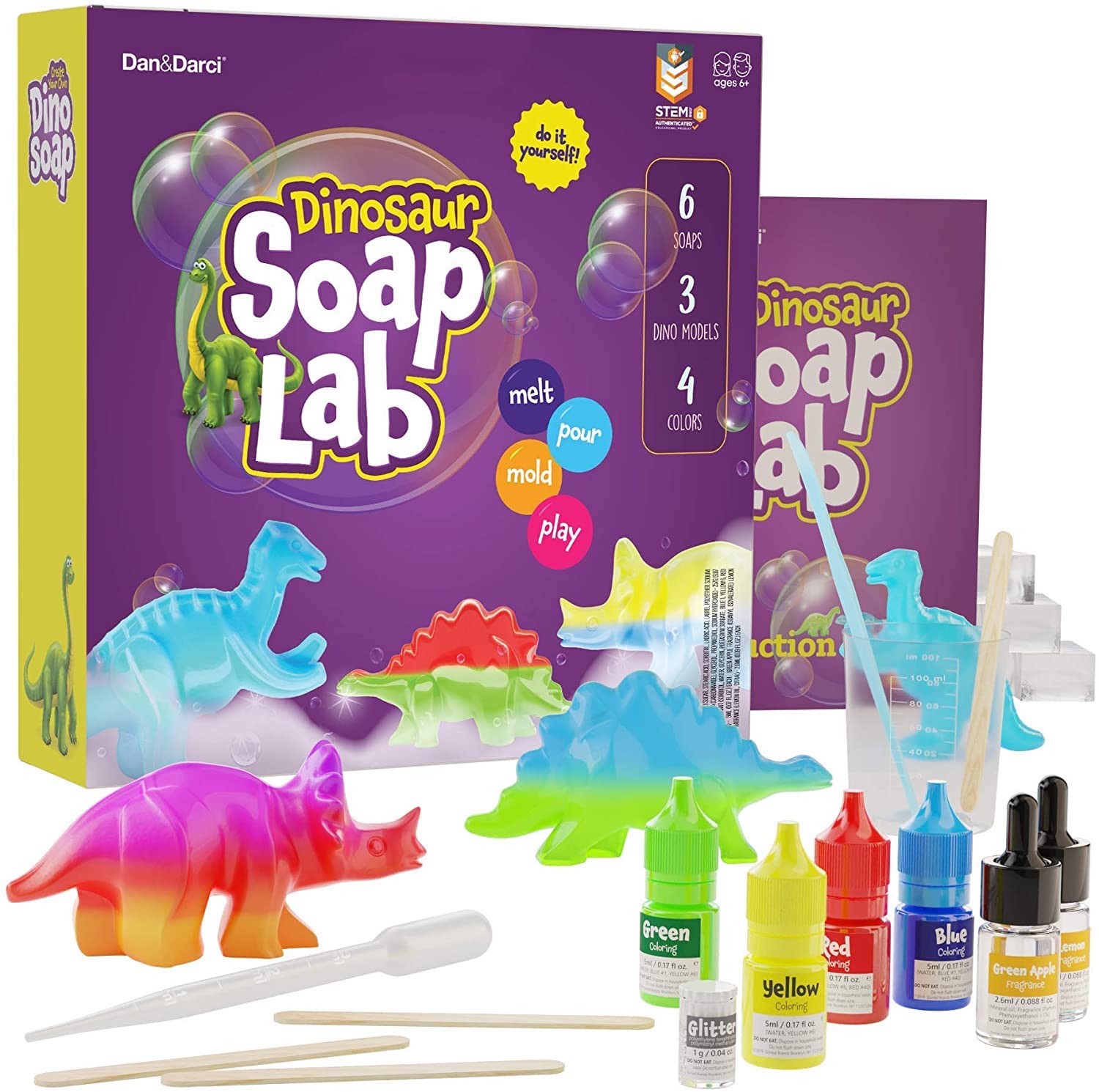 They'll be super excited for bath time after making a line of their own dinosaur-shaped soaps. This Dan&Darci Dino Soap Lab includes moulds, two scents (apple and lemon), four liquid colours, beaker, sticks, and an instruction guide with loads of info on dinosaurs. It also includes glitter (which might be best to skip). When the ingredients run out, the moulds can be reused with glycerin. This process takes a bit of trial and error, a cornerstone of experimentation. $25 at Amazon.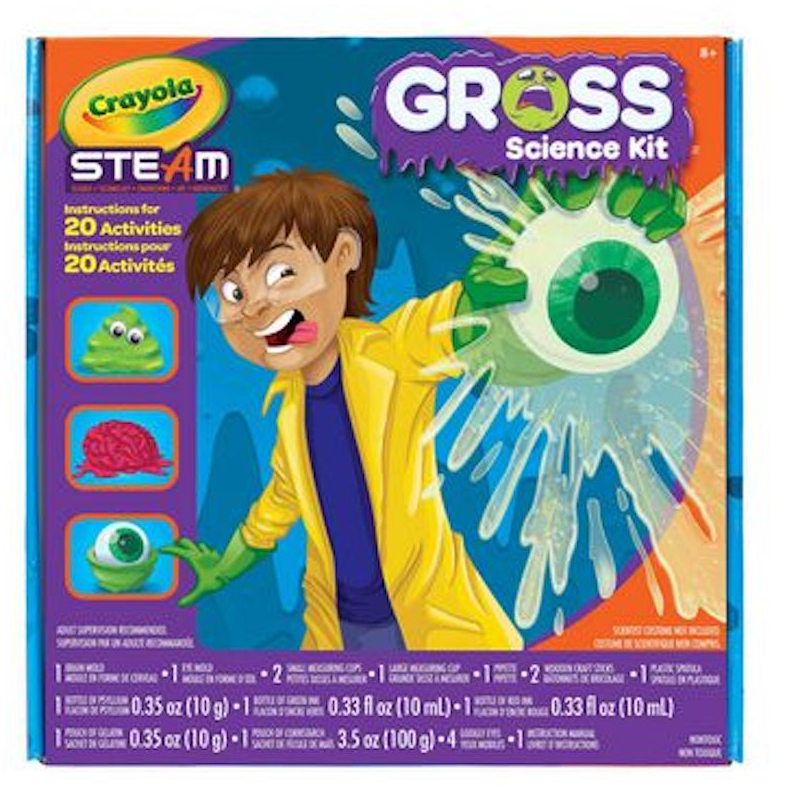 If using all the baking soda in the house for makeshift volcanoes is their idea of a good time, this Crayola Gross Science Lab Kit has gooey moulds (like brain and eye), gelatin, measuring cups, ink, cornstarch and more. Once the pre-packaged stuff runs out, the moulds and accessories can still be used for experiments with common household items. Available at Amazon and Walmart.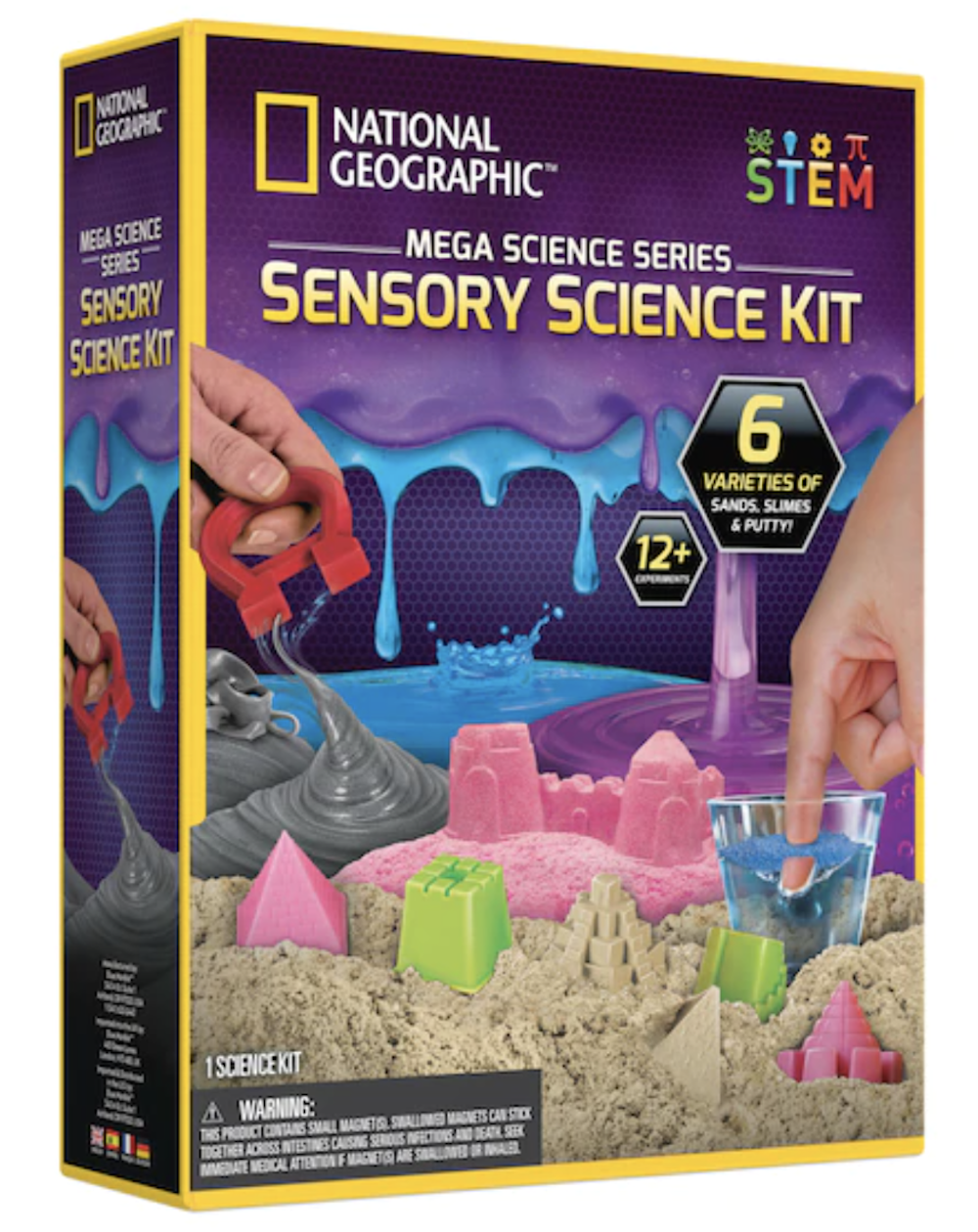 For kids obsessed with all the messy things, this National Geographic Science Explorations: Sensory Science Kit includes slime, colour-changing putty, one pound of sand (with six moulds), a play tray and learning guide. Getting hands dirty with these three textures is a fun way to spend an afternoon. $18 at Indigo.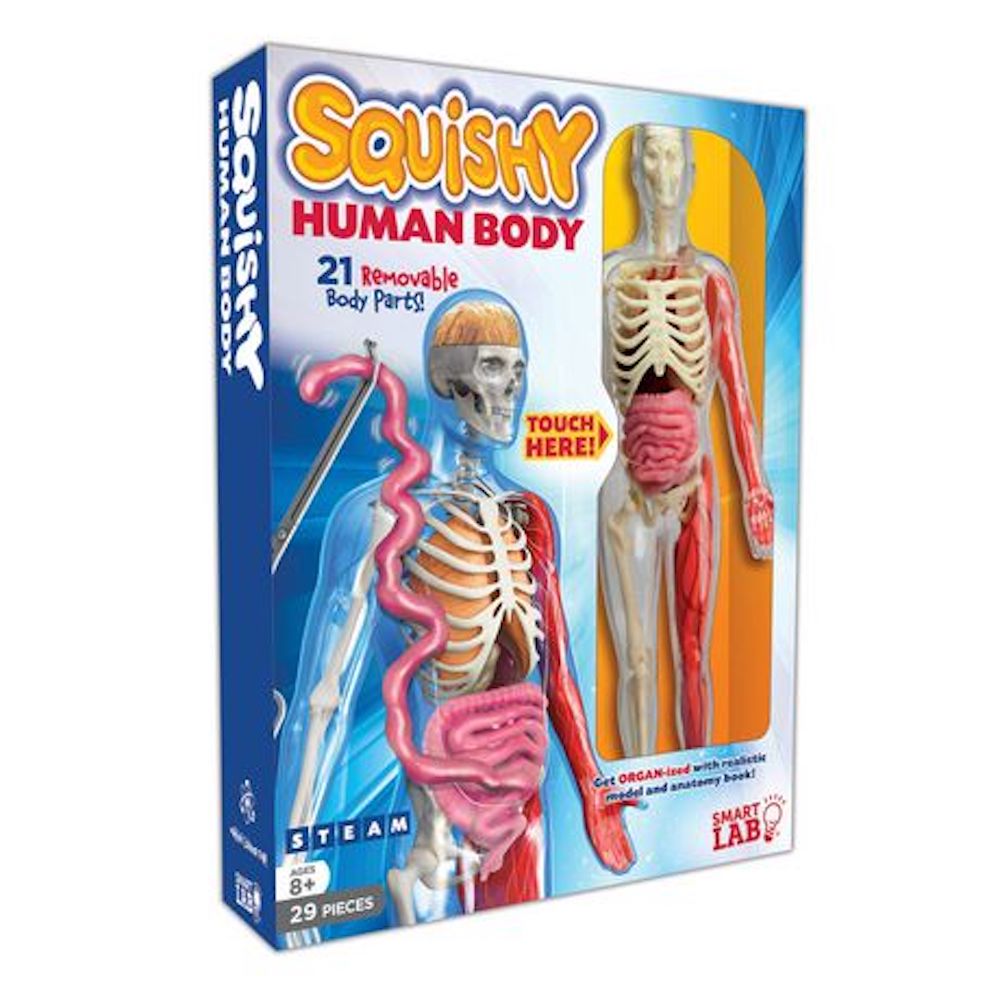 Poke, prod, dissect and explore all the inner workings of the human body with this Squishy Human Body that includes plastic bones, malleable organs, forceps, tweezers and an illustrated anatomy book. $35 at Walmart.
STEM KIDS FOR AGES 10-12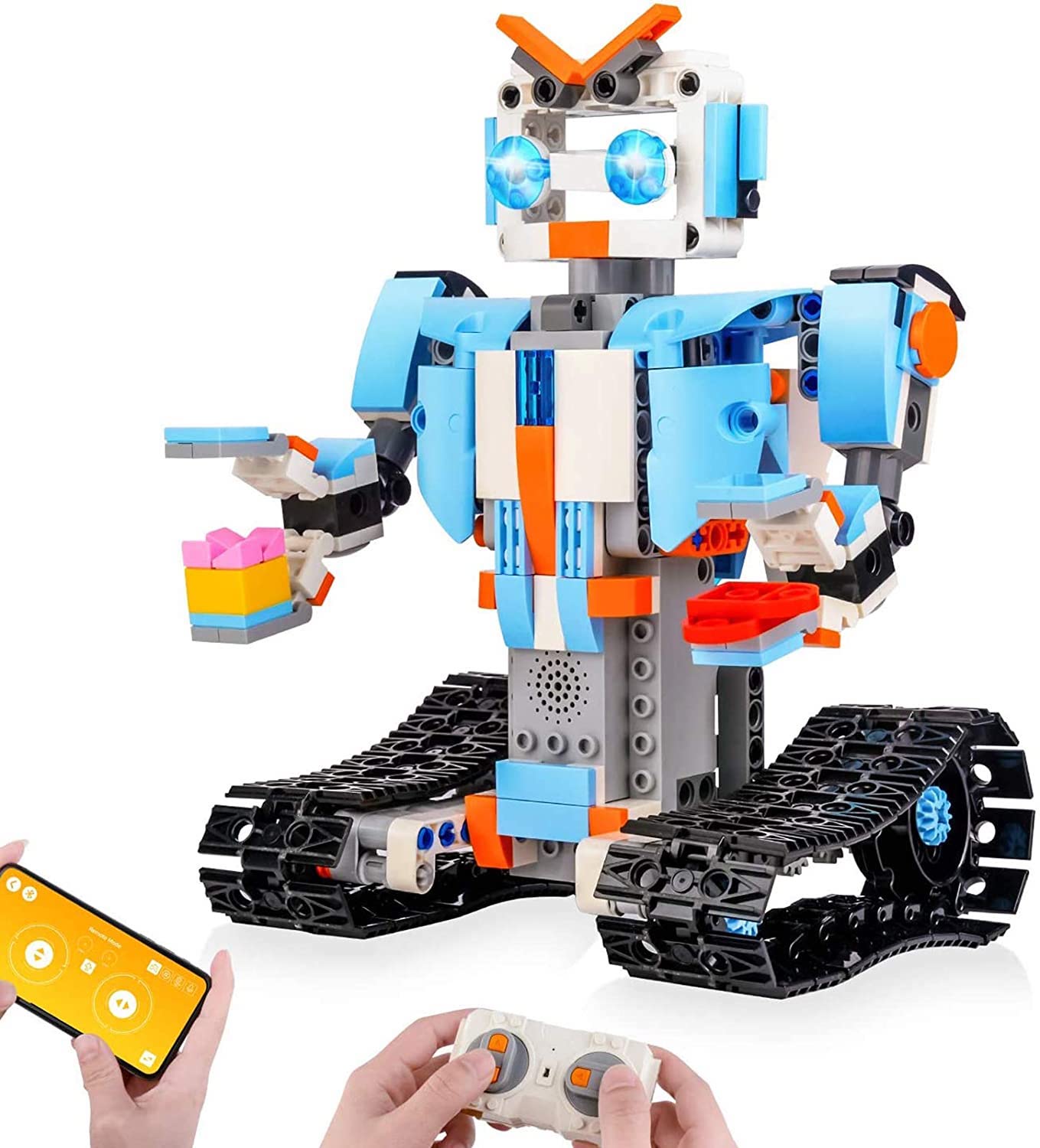 STEM isn't just robotics, but it can definitely include robots. This intricate building set can be assembled into a remote-control robot with 360-degree motion, rotating features (like eyebrows and elbows), and spatial intelligence. $50 at Amazon.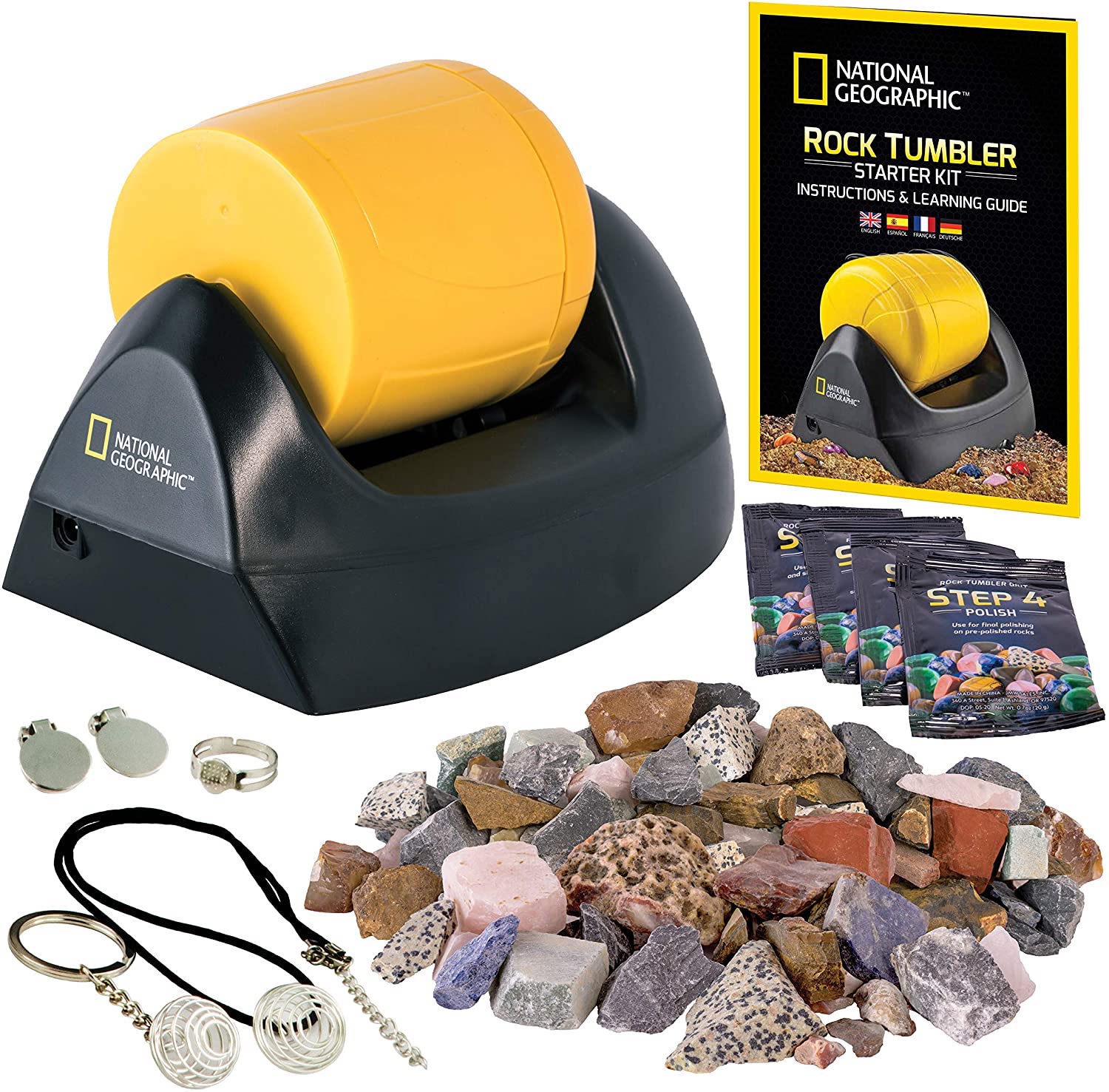 This National Geographic starter rock tumbler uses grit and water to transform plain old rocks into polished and unique gems. This full-set station includes the rock tumbler, half a pound of rocks that can be made into nine different kinds of stone, jewelry fasteners, and a shining solution. $100 at Amazon.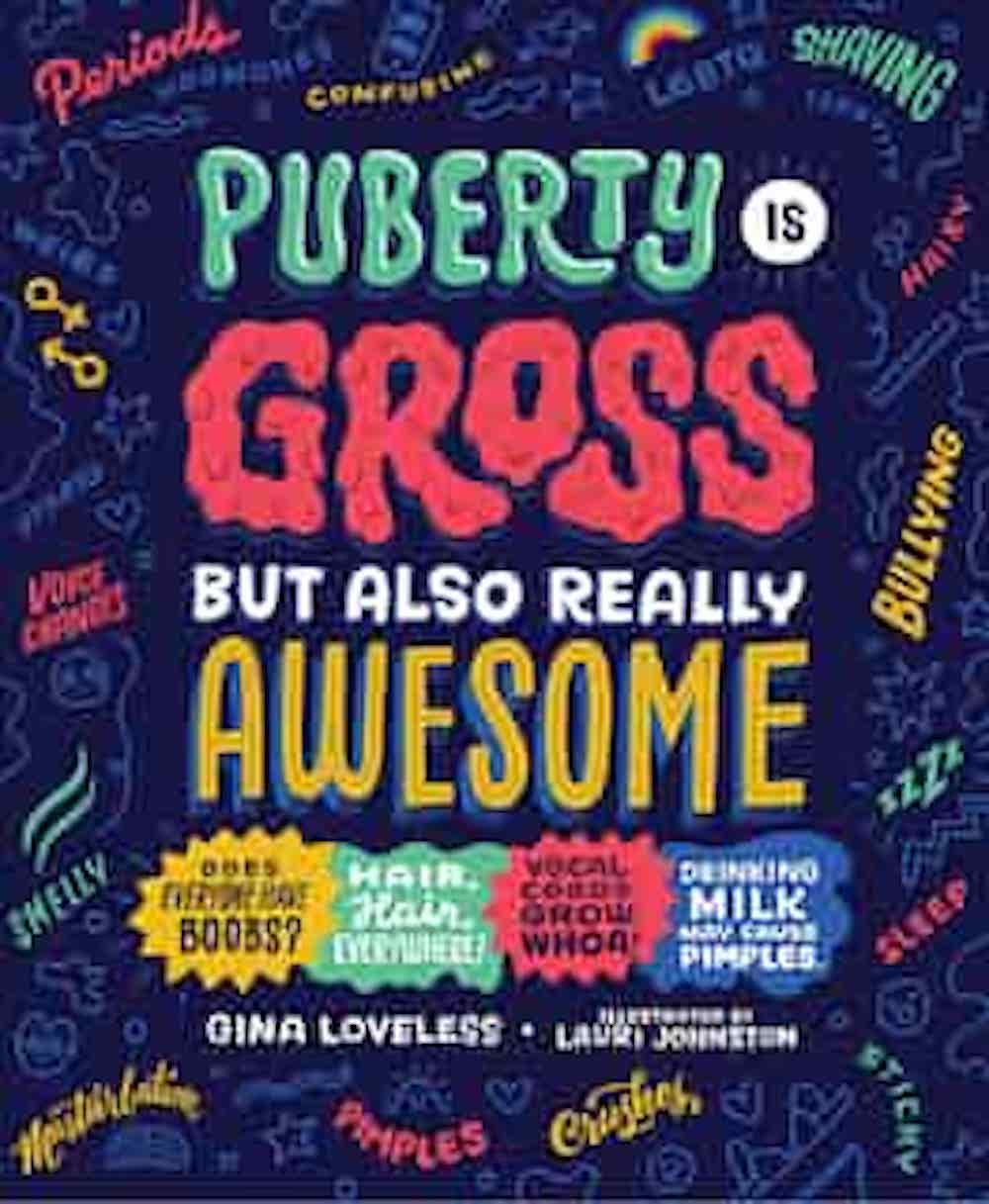 Recommended by health educators, Puberty Is Gross but Also Really Awesome by Gina Loveless is a kid-centric book about big body changes. This is a smart pick for kids who like stats and data (like the Guinness Book of World Records) and are maybe too embarrassed to ask their parents questions about acne. It ensures tweens get the correct information at an age-appropriate level (not from their friends or on TikTok). Available at Indigo, Amazon or check your local bookseller.
ALL-AGES SUBSCRIPTION BOX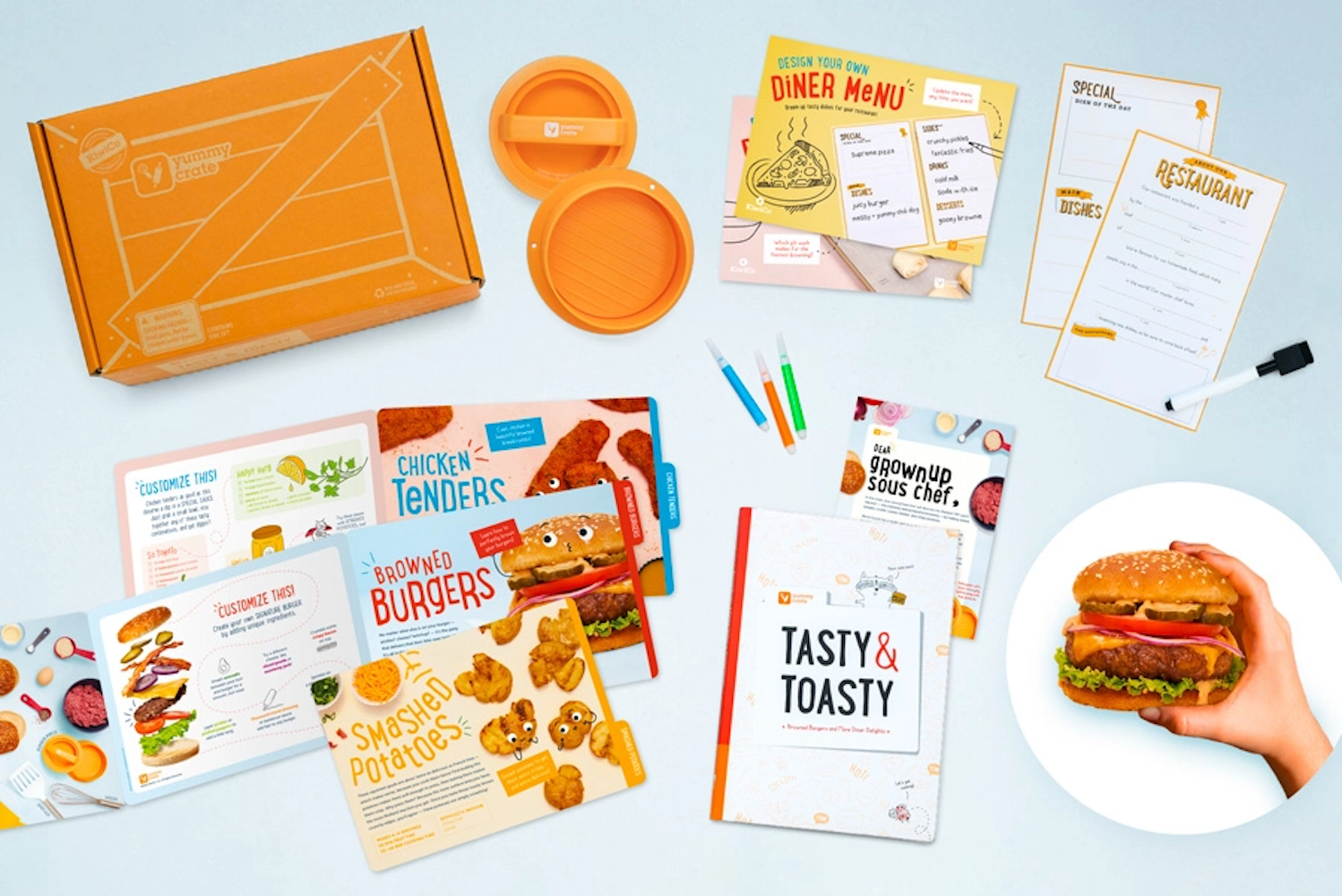 KiwiCo is a subscription system that Endorsed has mentioned before because the kits are so creative, smart and convenient. You can sort by age (from 0 months to 14+), and pick different kinds of life skills: like the Yummy Crate, which includes a shopping list and recipes for budding new cooks (6-14) or the Atlas Crate, which uses science and art to explore cultures all over the world. See projects and pricing at KiwiCo.
ONLINE STEM CLASSES WITHOUT THE CAMP COMMITMENT
If all the play options are exhausted and help getting through a rainy afternoon is needed, Outschool has dozens of STEM classes for different ages and abilities. Teachers are vetted and there are options like one-off LEGO club and monthly challenges. Available at Outschool.