Some Canadians are easing back into in-person office life but it's not a smooth transition: more than half of Canadian workers prefer to work from home (in the same survey, only 25% of respondents prefer to work at an office; 40% say they would leave their jobs if mandated to give up working remotely by their employer).
There are multiple reasons office workers have forsaken a shared workspace for the comforts of home: no commute time, breaks/lunch hour can be used to multi-task around the house, flexibility for people with pets and kids, and not having to get "dressed up" beyond what is required for a team Zoom meeting are just a few.
For those heading back to the office by necessity or choice, getting into the routine of "presentable in public" five days a week can throw a morning into chaos. Having a full closet doesn't necessarily help, so instead of buying loads of new stuff, we're focusing on how to find pieces that are easy to mix and match and will get a lot of wear in a weekly rotation.
Because there are so many nuances and contradictory definitions online about the rules around a dress code, we've broken it down into three categories: casual (sneakers are OK), business casual (sneakers are not OK) and business formal (suiting and dress shoes are a must).
How to shop for a casual dress code
B.C. is pretty casual place for fashion (Arc'teryx jackets and Vessis are considered dinner attire), so it's no surprise that there's an abundance of smart-casual office environments in tech, media and tourism. While the standard Lululemon Aligns are a little too easy going, it's easy to be comfortable and still sneak in an elastic waistband.
Casual workwear options for men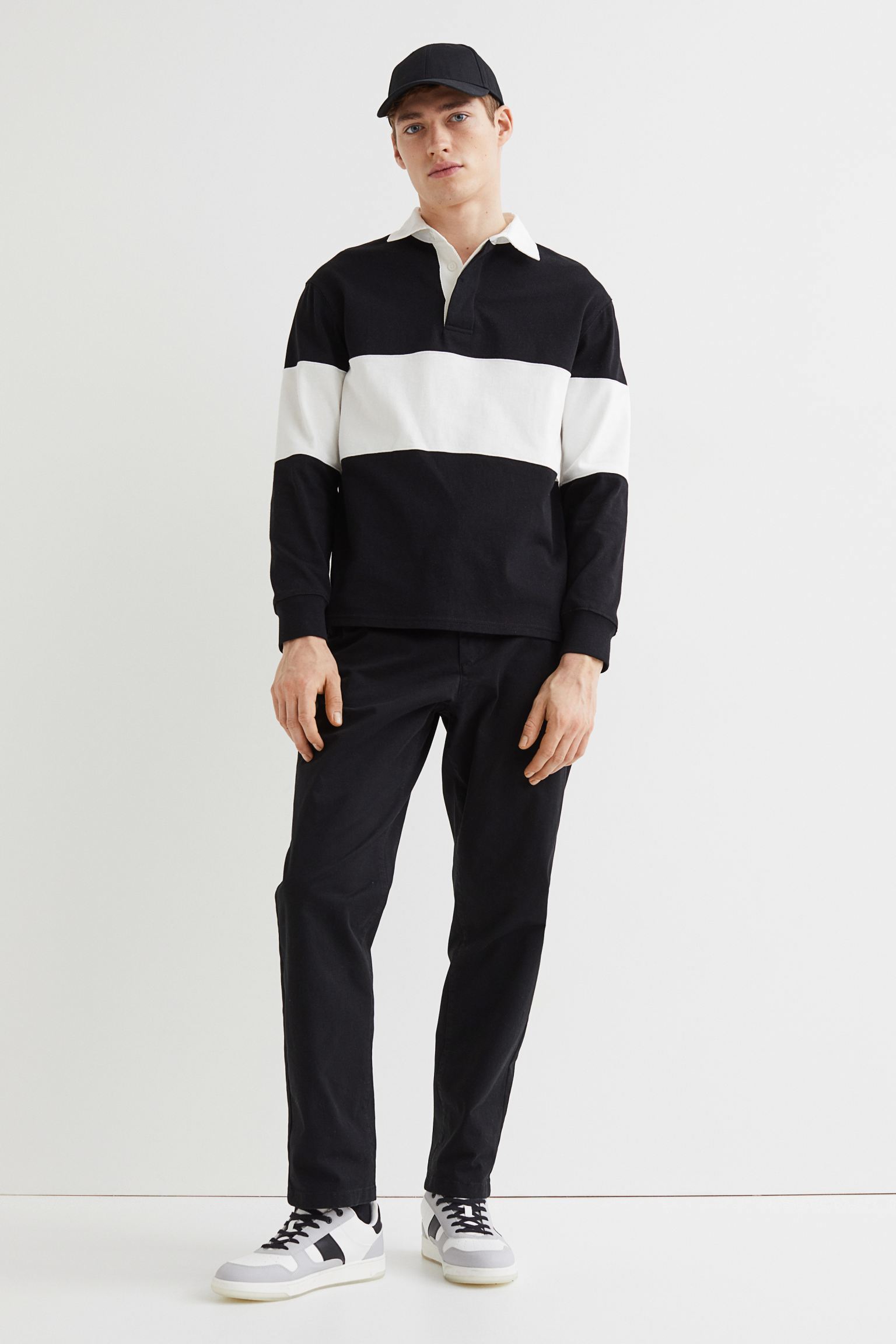 For shirts, button-downs that hold up to wear and tear (and don't need to be dry cleaned) are so useful (we've got options from the Gap, Banana Republic and H&M). Even T-shirts are OK, as long as they aren't worn out or frayed around the collar (Everlane has solid options for $44, and a there's no going wrong with a solid white Hanes tee, 4/$22 at Walmart). Pants can be dark denim (Levi's at Marks, $89 ), chinos (H&M, $34.99, pictured) and straight-leg slacks (from Lululemon, $138) are easy to slot into a wardrobe.
Casual options for women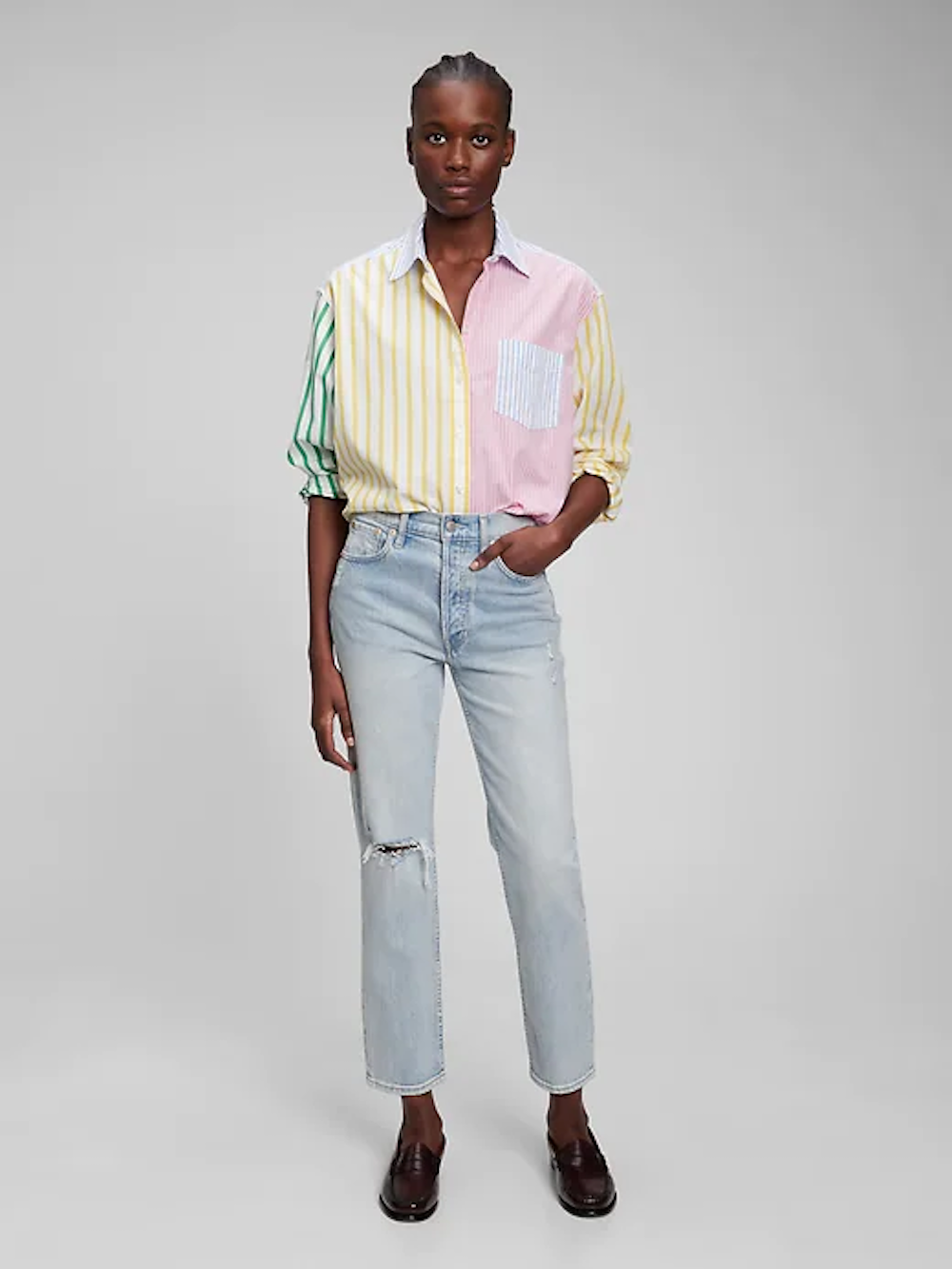 Gap's "Big" cotton shirts are an excellent building block and comes in seasonal colours (like bright green and pink, $64.95 at Gap) and Aritzia always has a solid selection of button-ups and utility shirts (but the sizing is limited). For more bits and bobs, Amazon Essential oxford shirts ($27.30) are economical, this roomy dress from Everlane is on sale ($88), and high-waisted, straight leg Levi jeans ($89.95 at Mark's) and mid-rise super skinny black jeans from Old Navy ($39.99) take the guesswork out of getting dressed.
Casual shoe options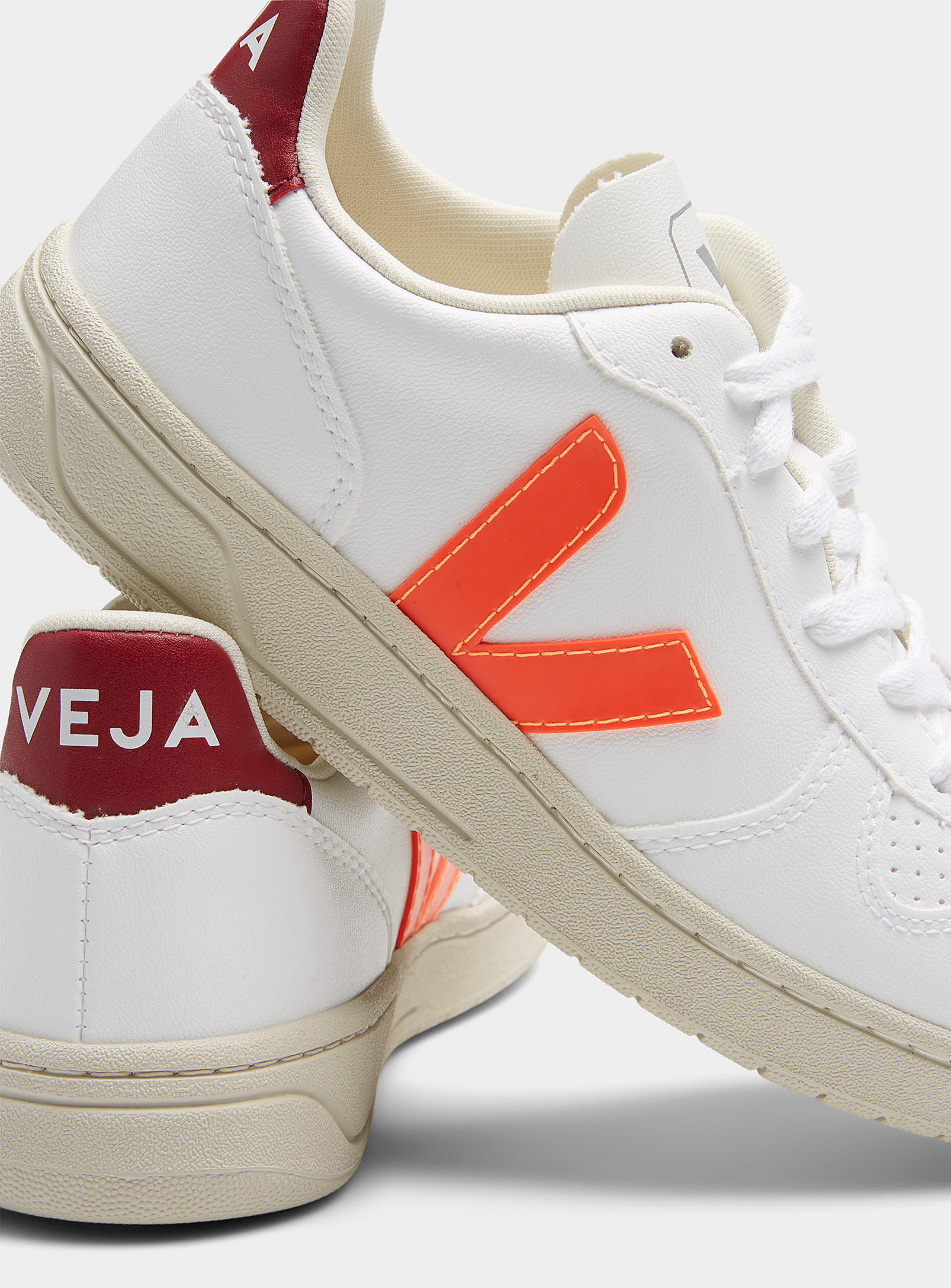 If sneakers are an option, there are so many unisex pairs that are comfortable and can be worn day-in and day-out like Vejas, Vans, Nike Blazers and New Balance.
How to shop for business-casual office environments
Business-casual can be a bit ambiguous so we're narrowing it down to certain requirements: denim is a no-no, collared shirts (polo and button-downs) preferred, blouses, sweaters are OK and a tie is optional.
Business-casual options for men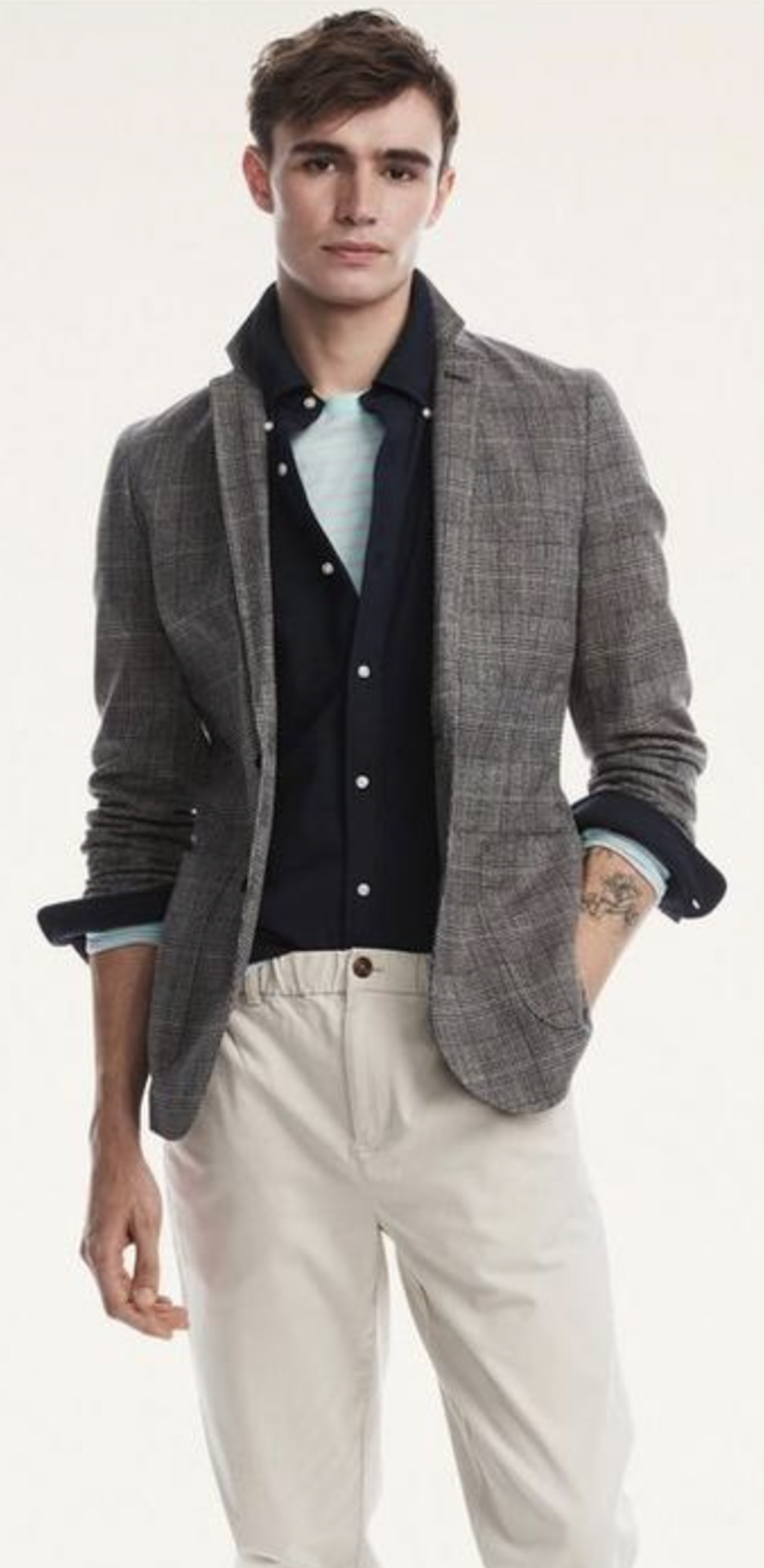 Organic cotton polo shirts ($44.95 at the Gap), straight-leg pants from Canadian line Frank and Oak ($89.50) and a Regent Fit plaid sport coat from Brooks Brothers ($418.50) are a solid base for Monday-Friday style that doesn't take a long time to put together.
Business-casual options for women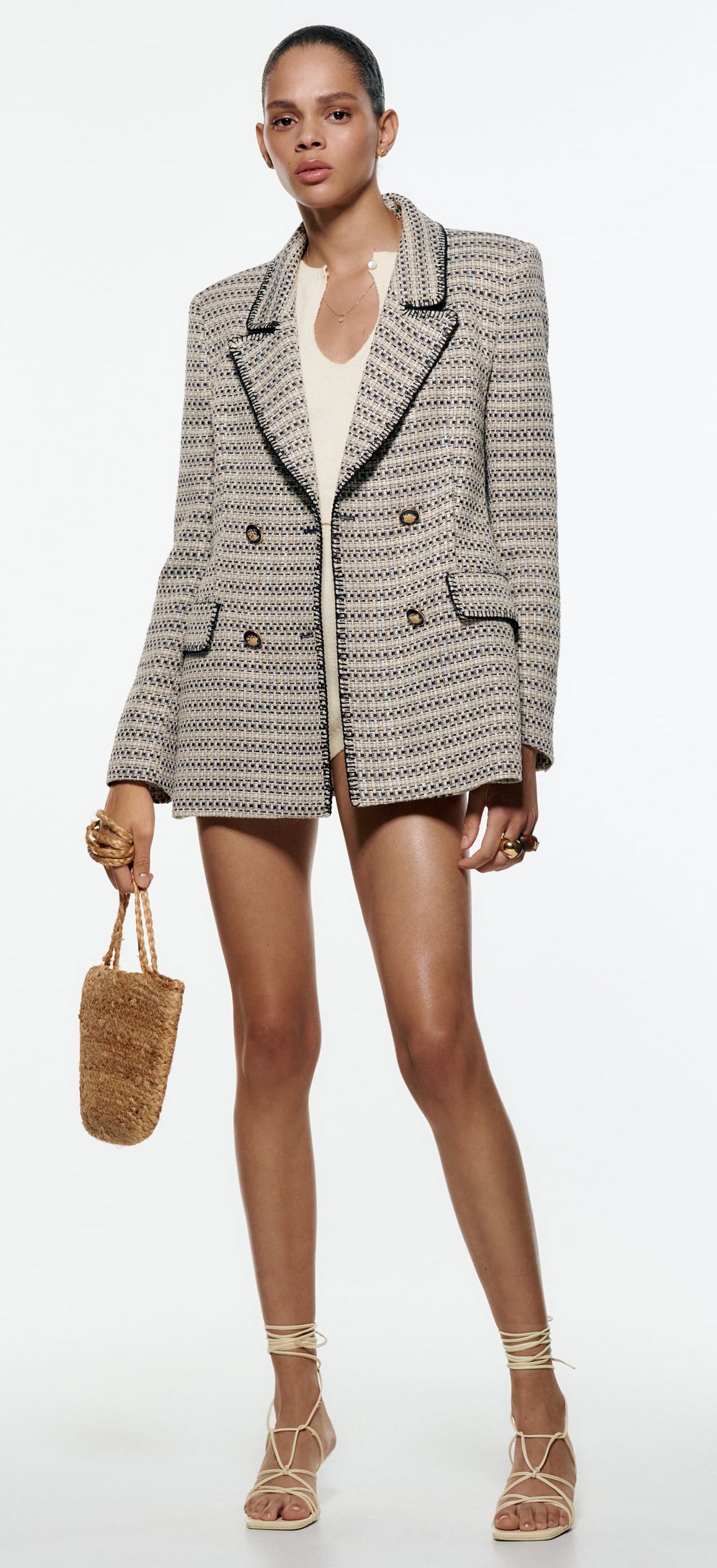 All of the button-up shirts above work for business casual, as do theses pull-on black pants from Laura ($88, S-XXL), wide leg twill pants from Reitmans ($49, sizes 0-22), a linen duster cardigan from Banana Republic ($150), and a textured blazer from Zara.
Business-casual shoe options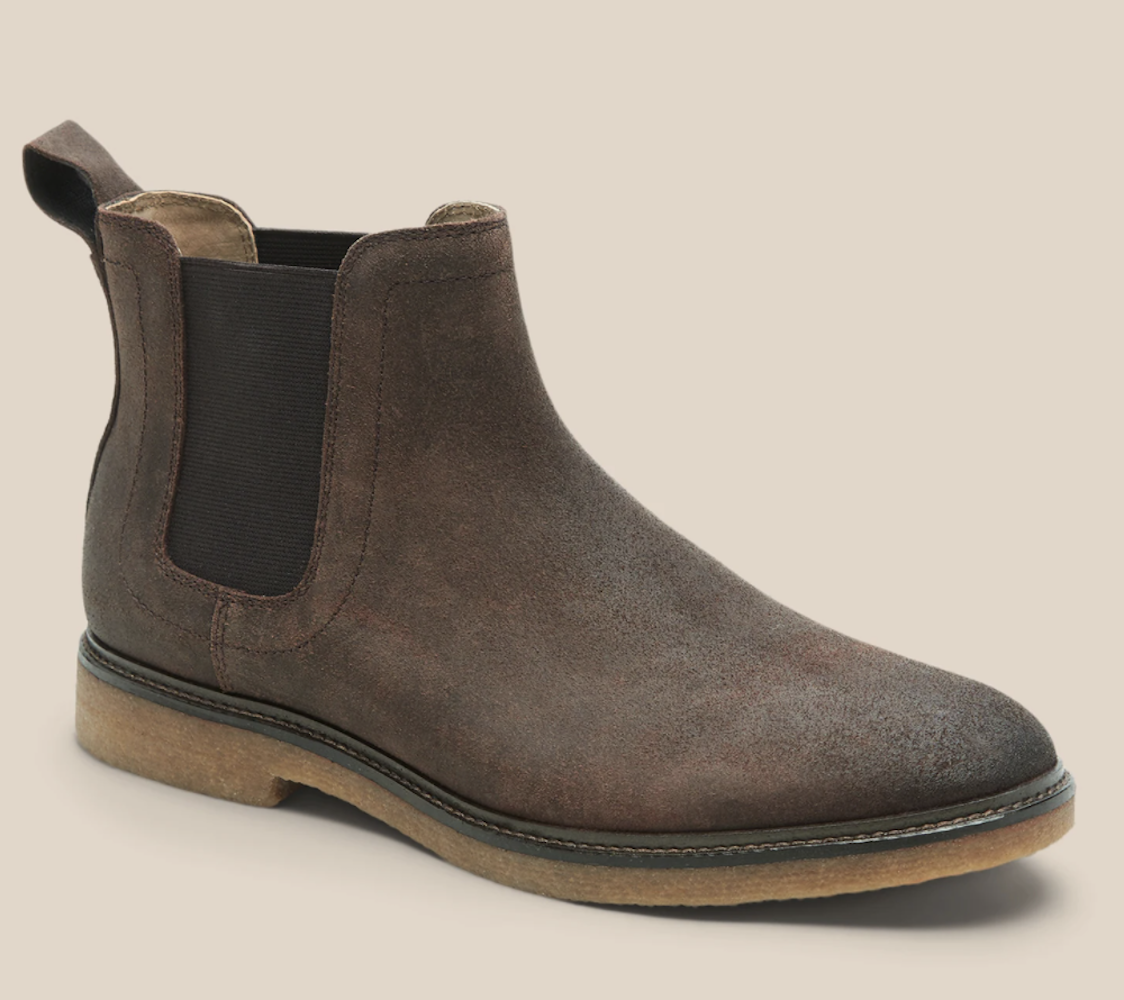 Men's loafers are a standard option, like this leather black pair from Simons ($170) or for something slightly more casual, pull-on Chelsea boots ($220 at Banana Republic). Derby shoes ($175) fall right in between those two styles and tend to have more colour options.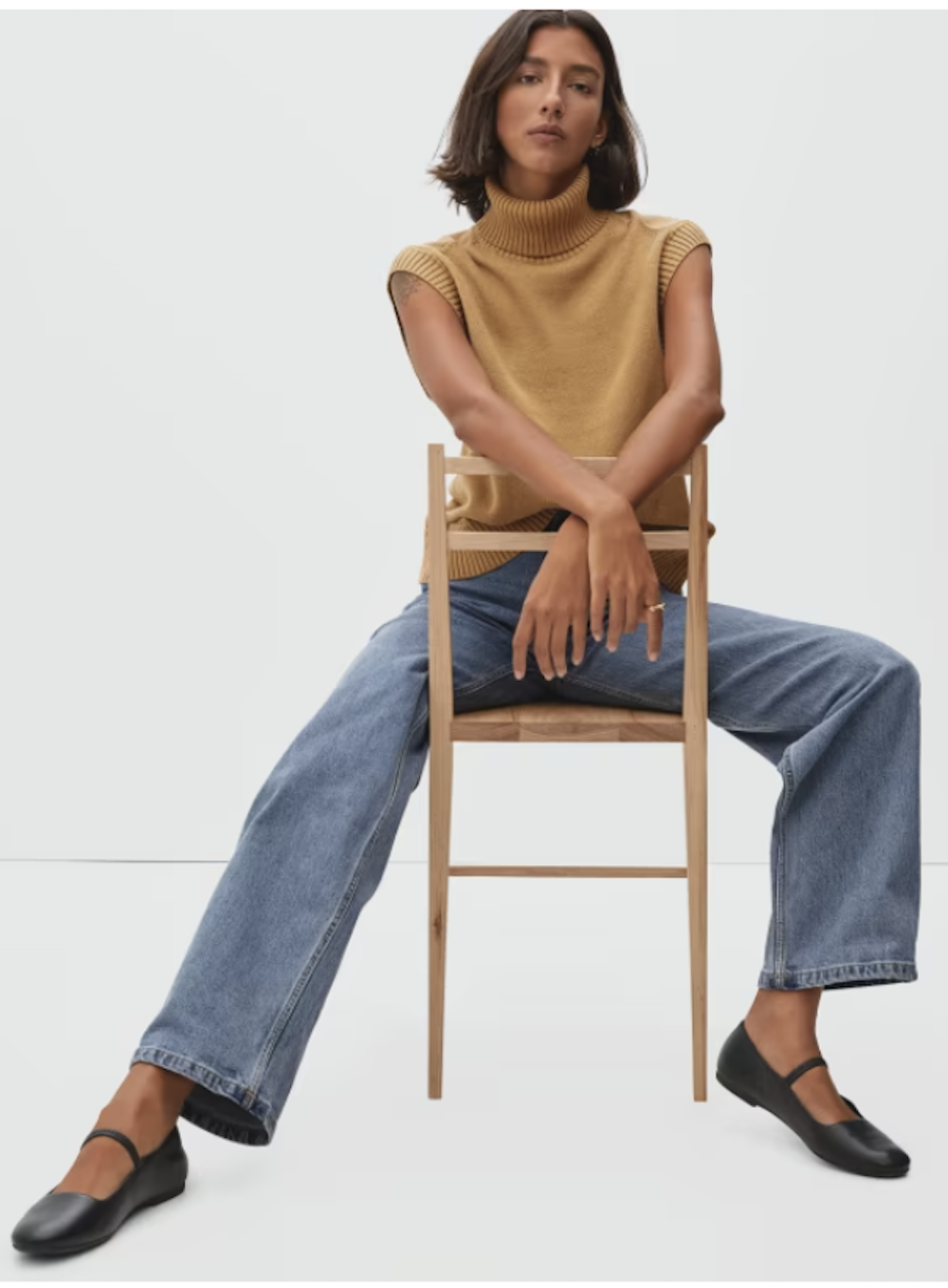 For women's, the much-loved Mary Jane is back at Everlane ($169, and could be sold out soon). There's also the sleek and functional Daily Loafer from Edmonton-based shoe line Poppy Barley ($235).
How to shop for business-formal office environments
Workplaces like finance, law, accounting and high-level positions may require a more buttoned-up look. This means suiting, dress shoes, ties and lots of polish.
Business-formal options for men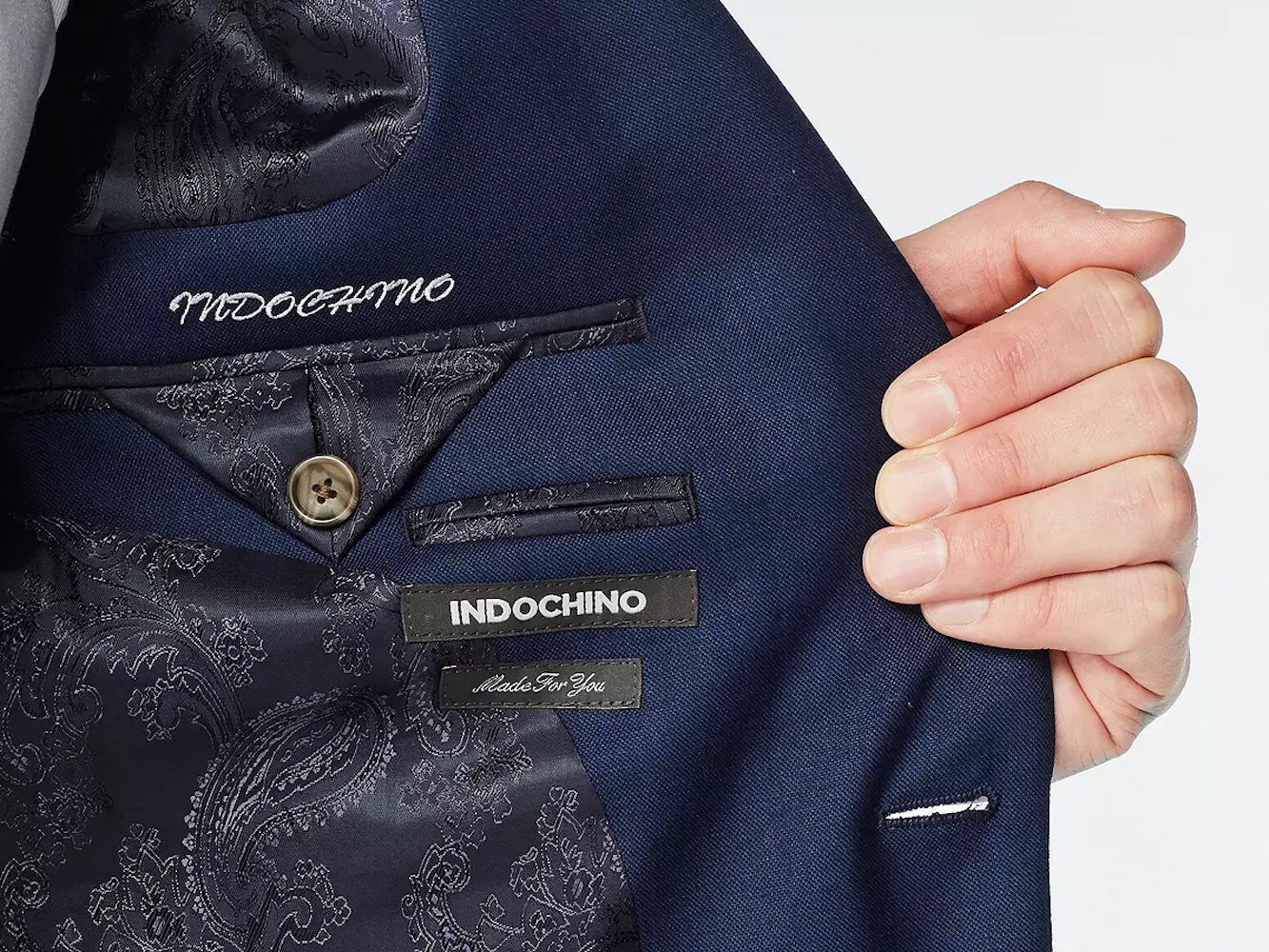 Ordering a suit online can be risky business but Vancouver-based Indochino takes the guesswork out of it with its custom service. Clients can choose style/fabric/cut/price and are fitted virtually. Price varies on options.
Business-formal options for women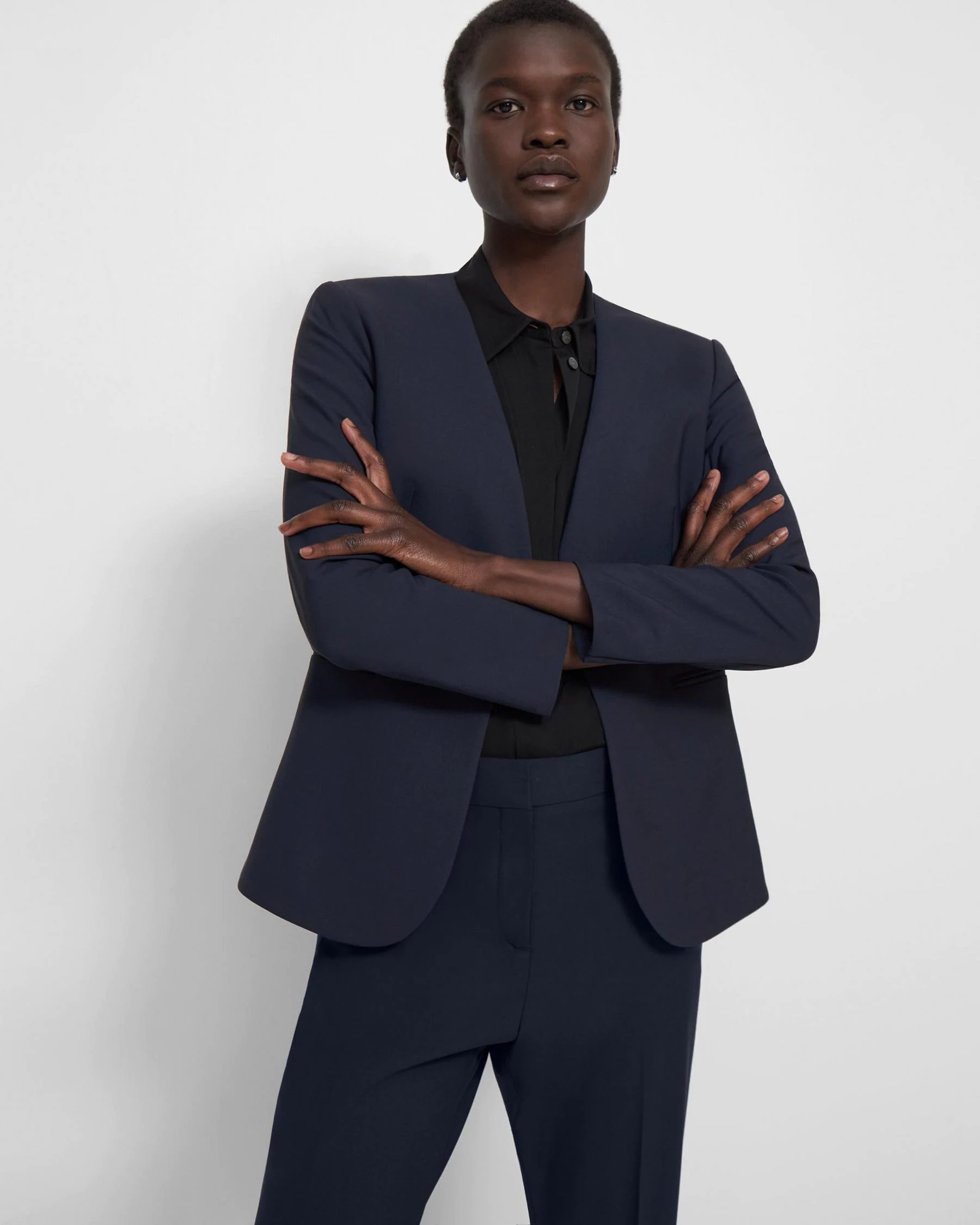 Theory is a staple for women's suits for good reason: the cut is modern, the quality is excellent and the price is mid-range (considering how pricey suits can get). There's standard black and navy, and they also have some spring colours like yellow. From $400 at Theory.
Business-formal shoe options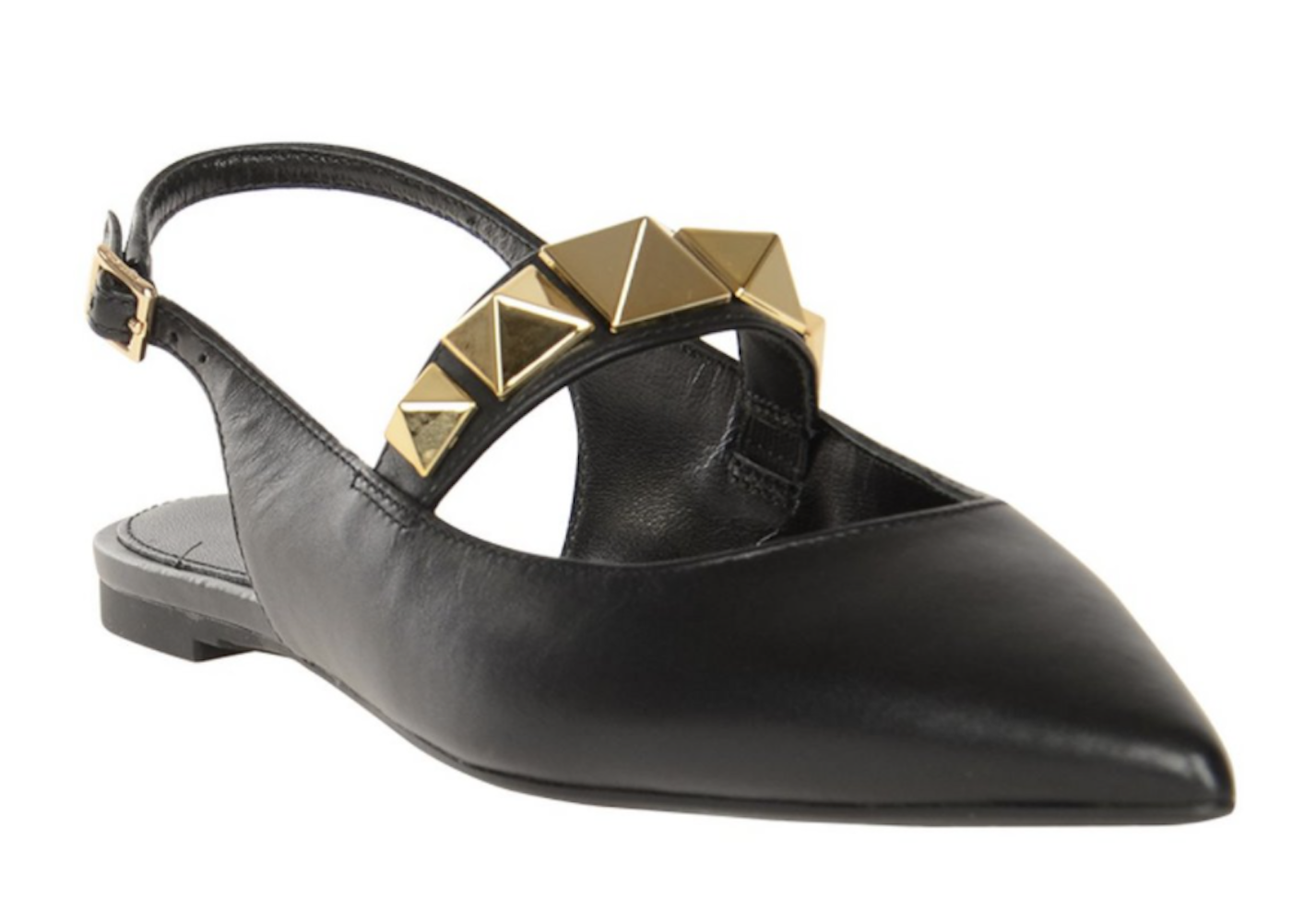 COVID-19 put a real damper on the high heel market with sales falling as much as 45 per cent in the U.S. For those who have given up stilettos for good, there's plenty of formal flat options like the Michael Kors Wren slingback flats at Cettire ($235).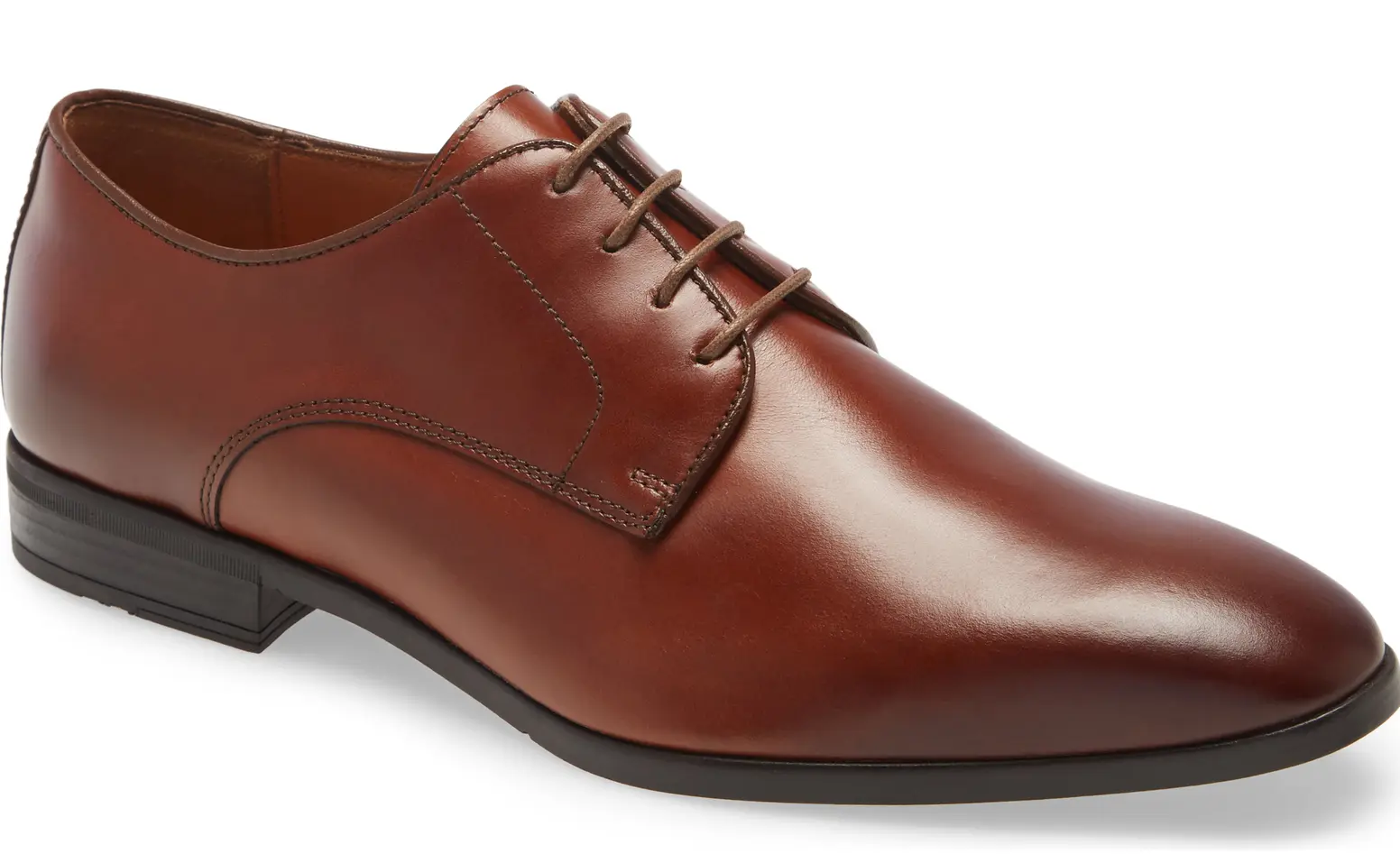 For men, a classic Oxford shoe fits with any formal wear (and for everyday wear, an investment in black and brown will pay off, particularly for those who wear grey/navy suits). Ted Baker Oxfords ($235) available at Nordstrom.