COVID travel restrictions are changing once again which means that many cancelled, delayed and bucket-list trips are on the horizon. Yes, it's time to cash in those airline vouchers from 2020.
There's plenty to do to prepare: check passport expiry dates before you book, download the ArriveCan app, research testing and quarantine restrictions of the place you're visiting and search for deals you want (like this one to London).
It also might be time to invest in a new luggage set or single pieces. When shopping for luggage, there are a few things to consider:
What kind of travel will it be used for mostly? (Business, family, solo?)
What mode of transportation do you take? (Car, train, plane, boat?)
How many people will be using the set?
What is the weight? (Airlines adhere to luggage weight restrictions and no one wants to pay extra for that.)
For a carry on, is it actually carry-on size? (Again, airlines are diligent about doing checks at the gate to ensure that bags fit into that tiny metal contraption at the gate.)
Can it handle a bit of a rough trip (i.e. being at the bottom of a pile)?
Is it expandable? And is that necessary, or does it just lead to overpacking?
How sturdy is the zipper?
How do you want to store it at home?
With that criteria, we broke this down into a two categories: hard- and soft-case luggage sets and carry-on suitcases. As there's been an uptick in interest in luggage, plus supply chain issues, availability in Canada is, as always, a priority. ​
​THE BEST HARD AND SOFT CASE LUGGAGE SETS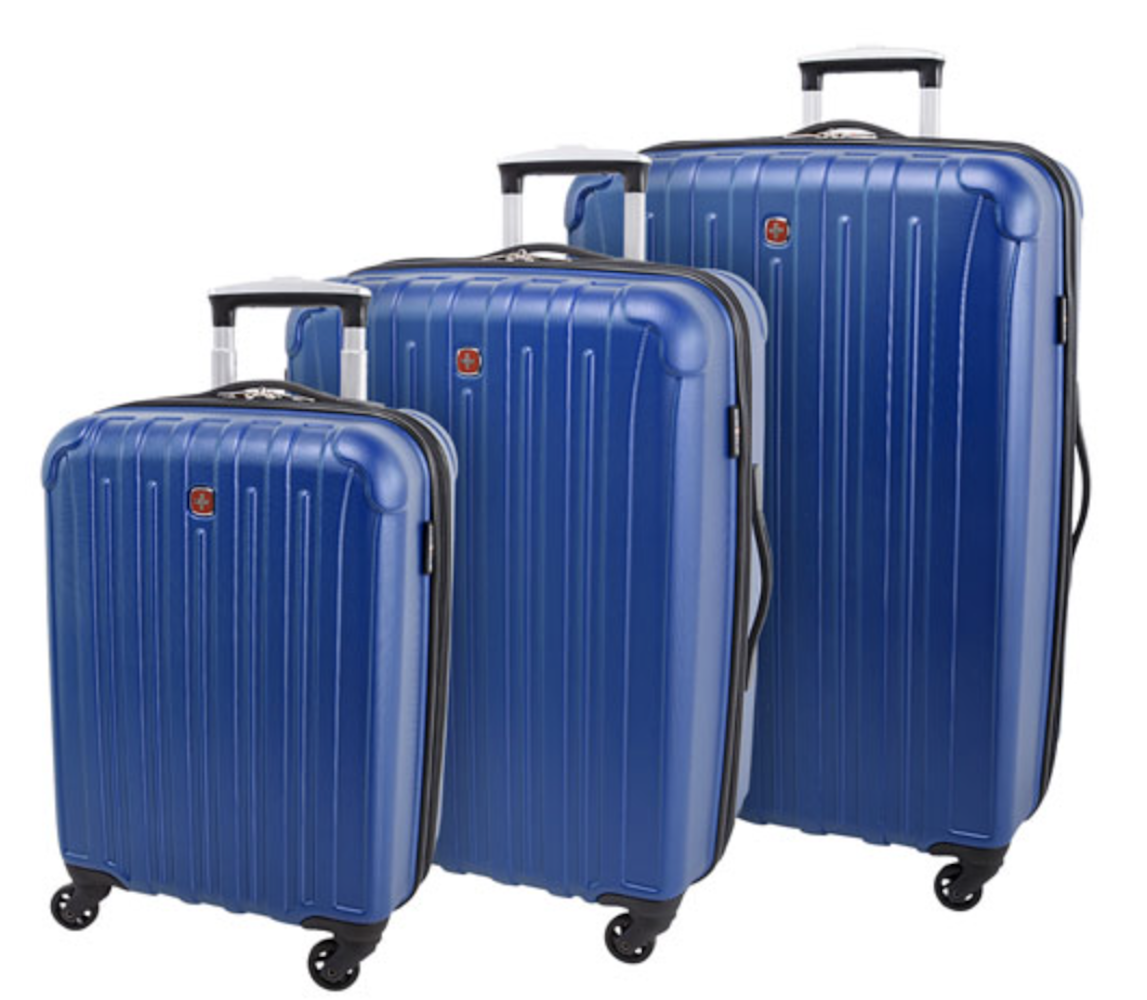 ​Swiss Gear is a reputable brand in the mid-price range (not a bargain, but also not a luxury). This three-piece set has a soft shell with four wheels that allow for the 360-degree navigation. It has compartment dividers and comes in olive green, so it won't accidentally get lost in a sea of black luggage. It's large enough for a family trip and the smallest size (21.5") can be used as a carry-on. On sale for $259.99 at Best Buy.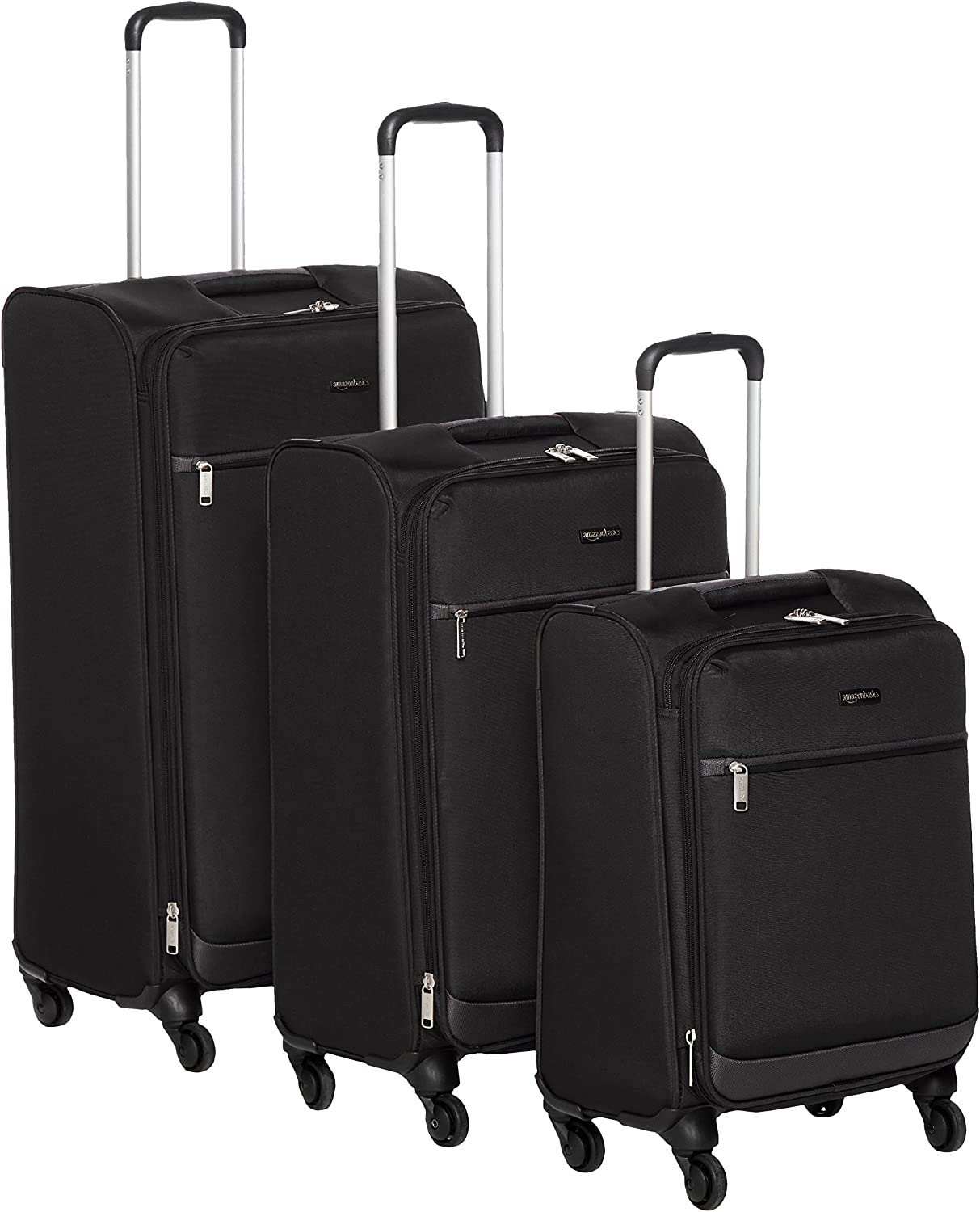 This three-piece Amazon Basics set made the list because it's highly rated (particularly for durability) and relatively inexpensive (at under $300). There are a couple of downsides though: no weight is listed and there's a lot of black luggage on carousels. $239.77 at Amazon.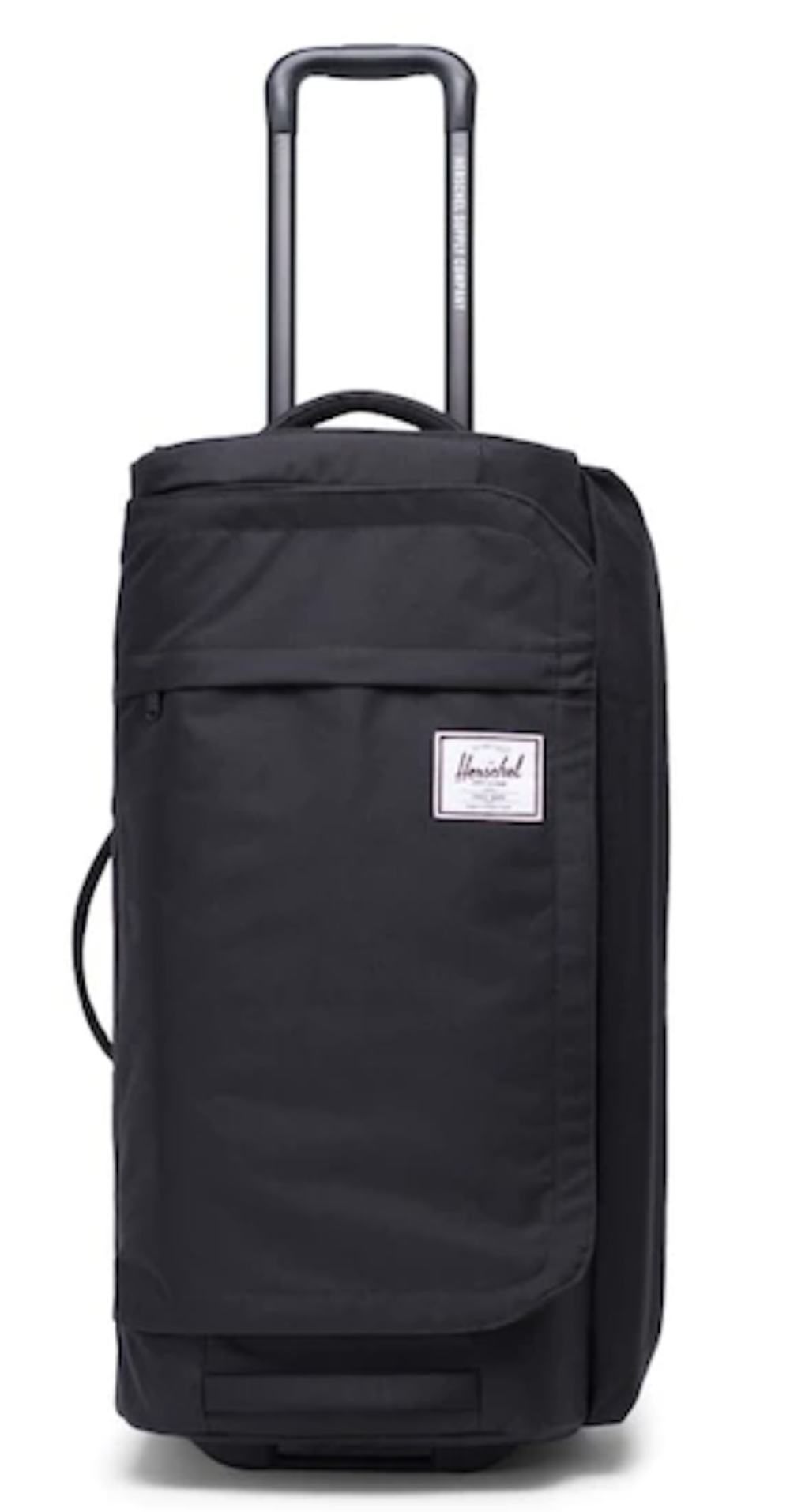 If you already have a tried-and-true carry-on suitcase and only need a single larger piece, get a one-and-done bag. This deep duffle bag with two wheels from Vancouver-founded brand Hershel has a U-shape and can be stuffed to the brim with clothes. There's also a mesh compartment to sort out toiletries. $199 at Indigo.
THE BEST CARRY-ON SUITCASES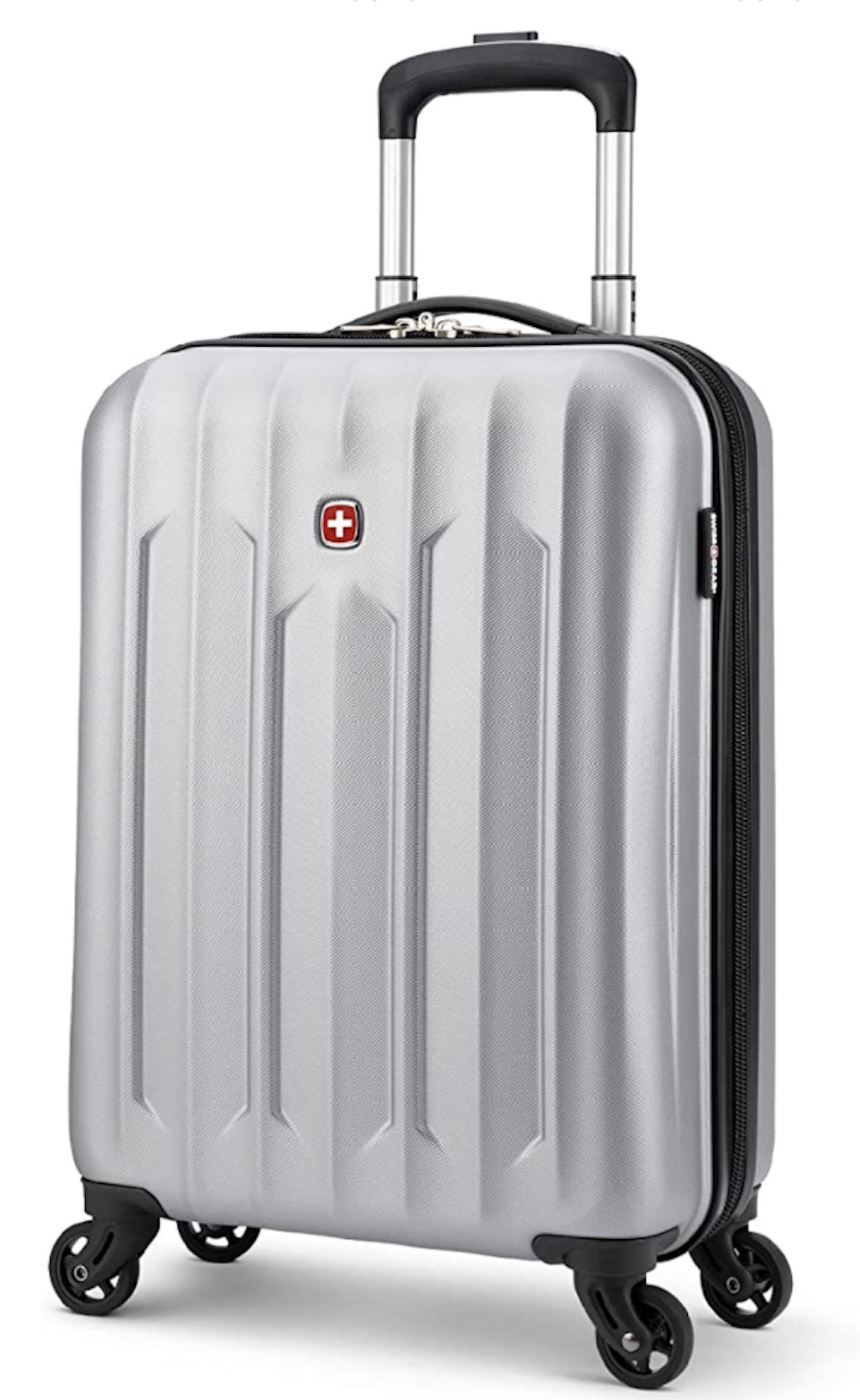 This SwissGear Chrome hardside spinner comes in an inch under the regulated carry-on size; inside, there are compartments to help with maximizing packing space, and the outside is tough with reinforced zippers and a scratch-resistant shell. At under six pounds, it's super light and easy to manoeuver. $91.38 at Amazon.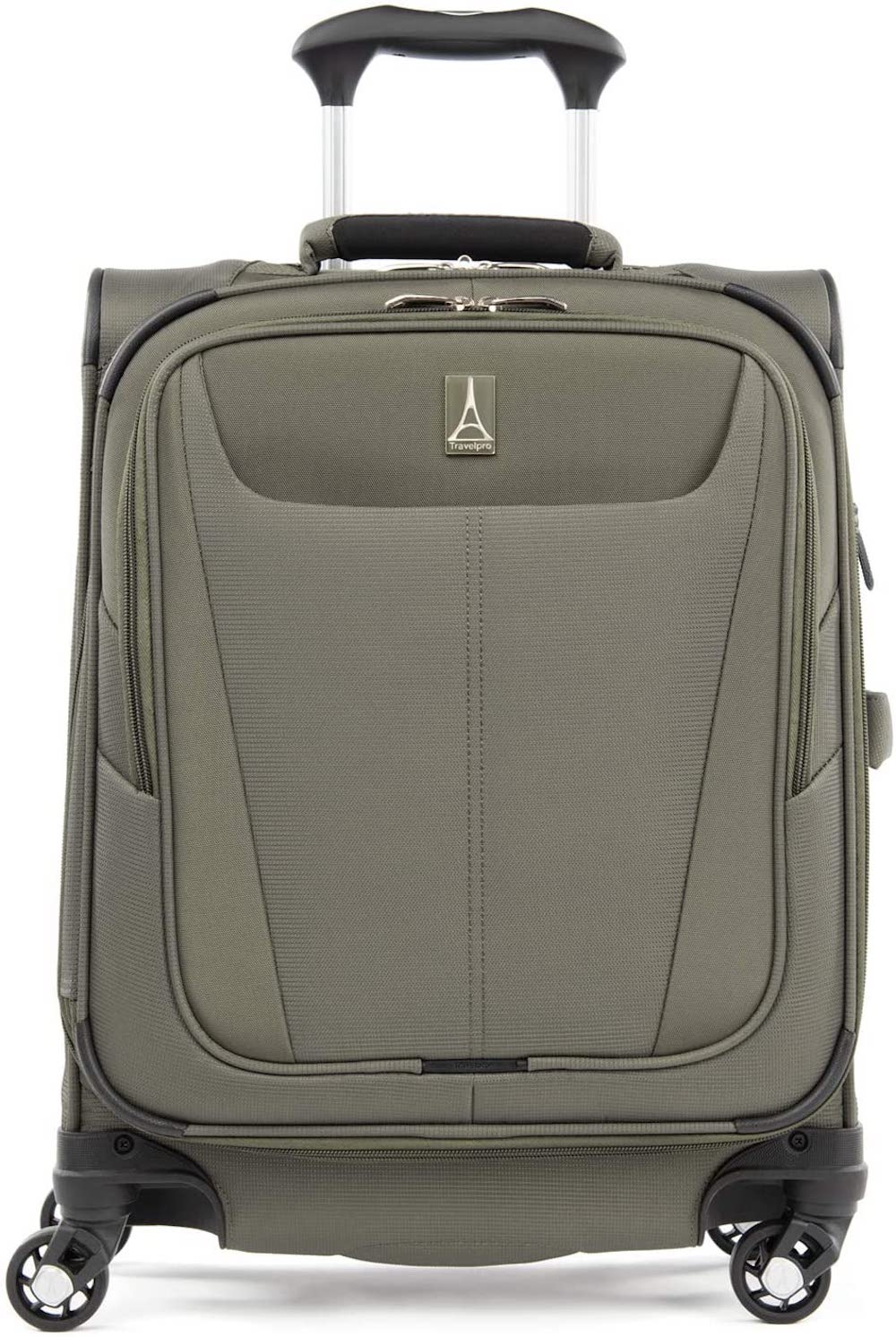 Travelpro is a reliable name in luggage and this carry-on case is light and compact with 360-wheel rotation, two outside pockets and a tapered shape to prevent tipping. This particular style has a handle that can adjust to two heights. From $149 at Amazon.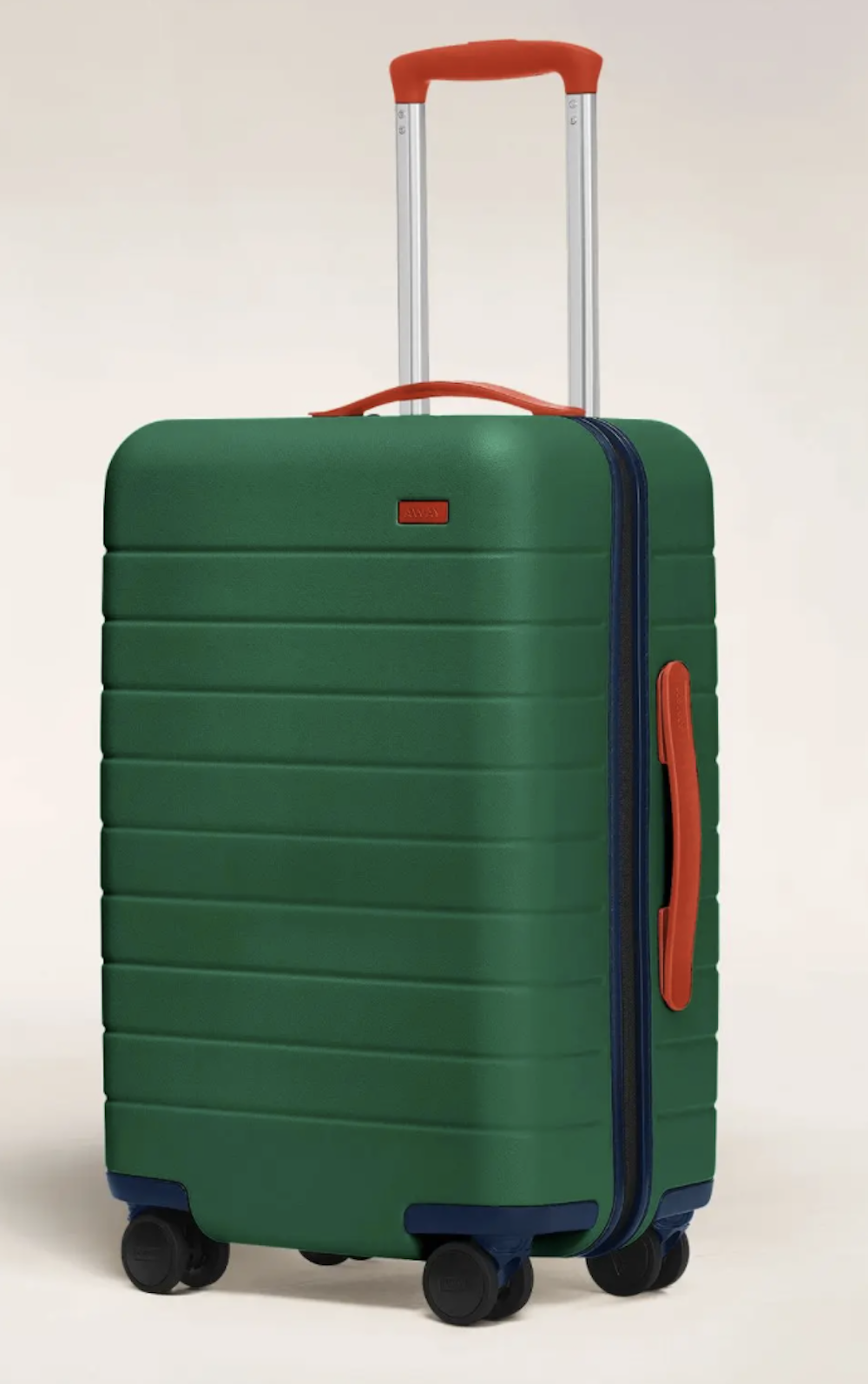 Away is an Instagram-famous brand and while the The Bigger Carry-On is the most popular piece, it's slightly over the size limit for Canadian airlines. The smaller The Carry-On suitcase fits most international airline guidelines, which is great for people who take frequent trips overseas. We also love the unique and stylish colour block design. From $345 at Away.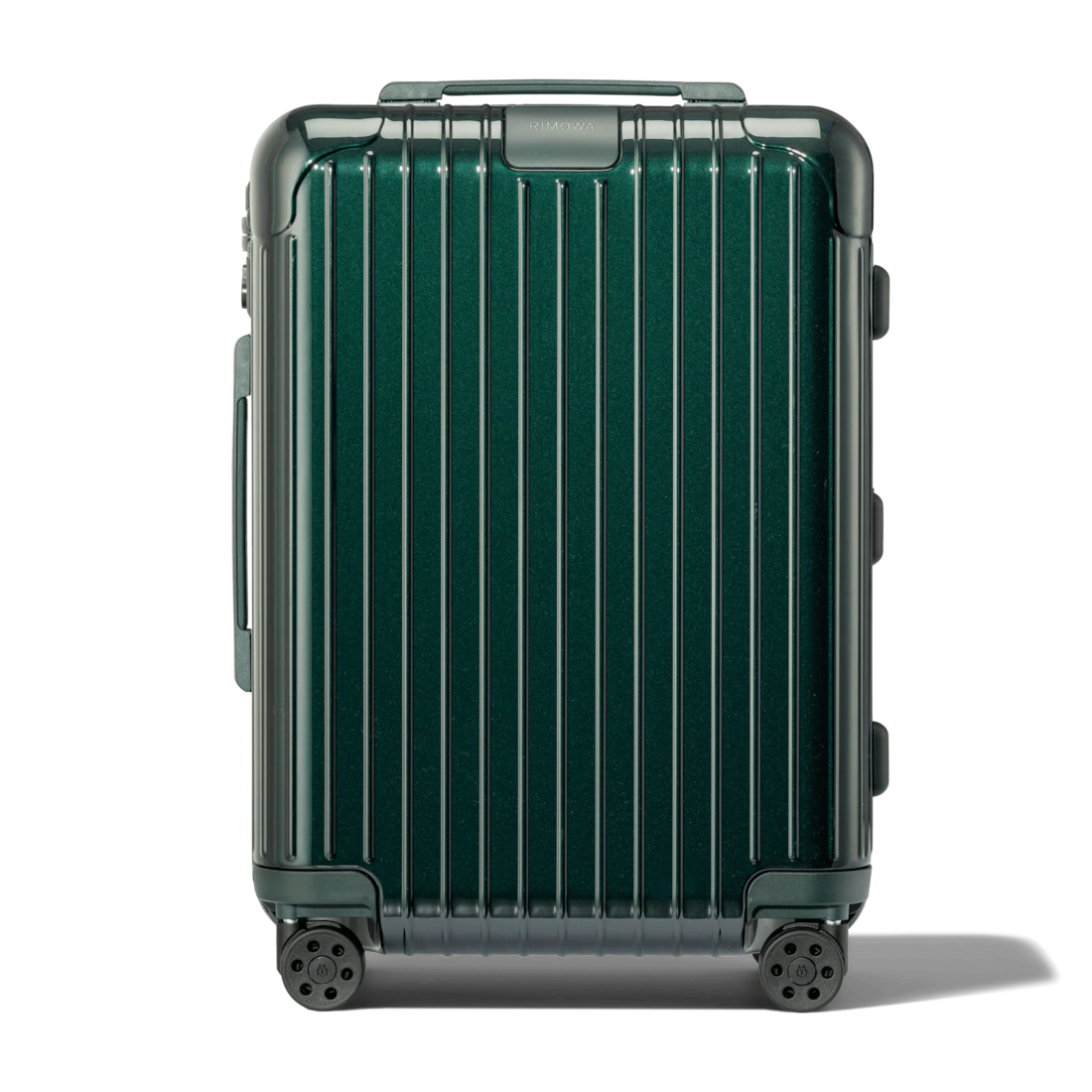 Rimowa's glossy hardcase bags are very sleek and have influenced countless imitators. The luxury look comes with a price tag to match, but users swear that it's not just about style. These bags are durable and have seamless features (like the telescopic handle). From $875 at Rimowa.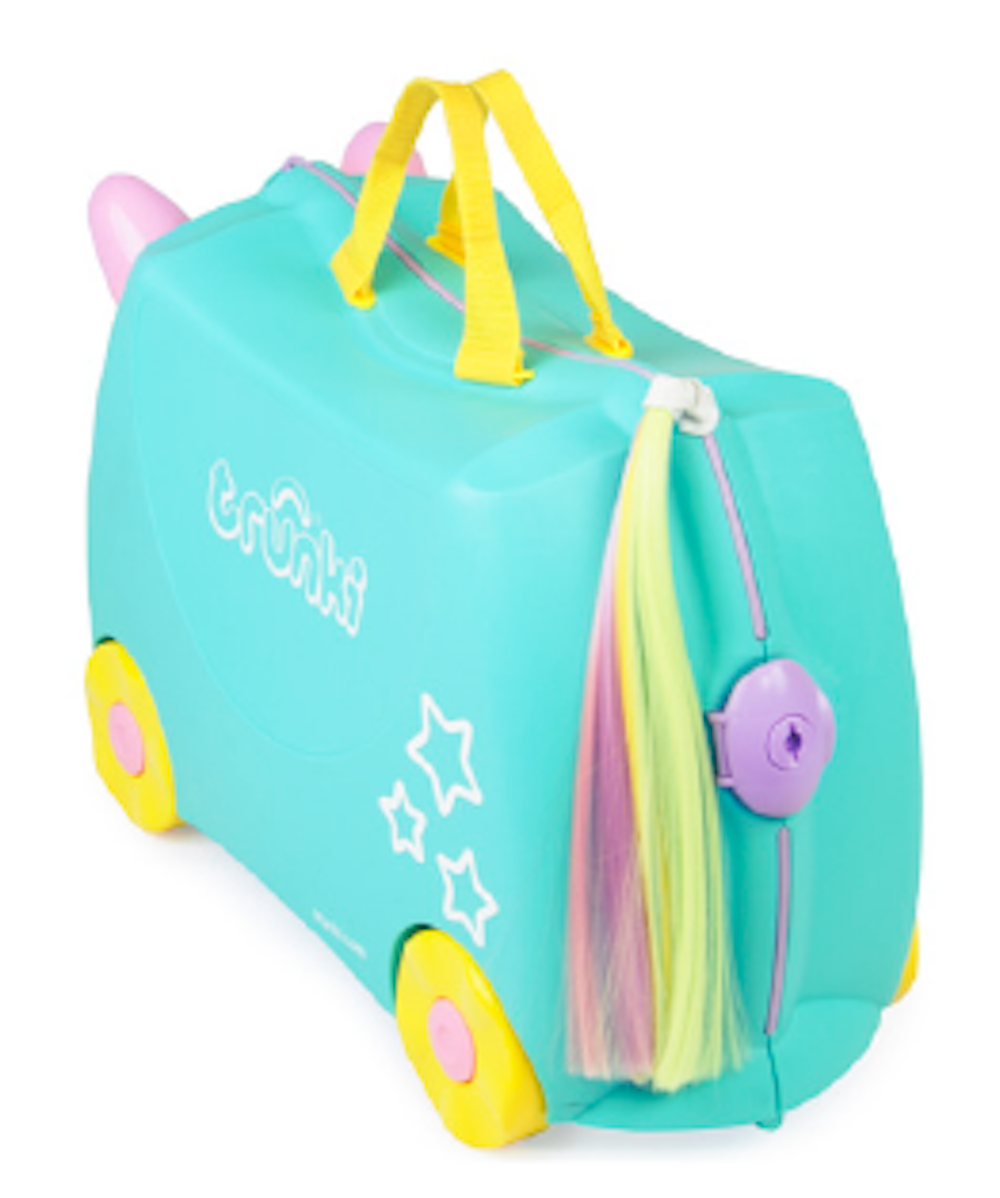 On a recent international trip out of YVR, we lost count of how many kids were zipping around the airport on their Trunki, the made-for-toddlers suitcase that includes a saddle and tow rope, but has the durability of a grown-up bag. It comes in different shapes (like unicorn, tiger and fire truck) and holds up to 18 pounds of their favourite things. For extra safety, it includes seatbelts for teddy bears. $69.99 at Well.ca.