The first long-term care COVID-19 outbreak in North Vancouver's Lynn Valley Care Centre was a "horrific," "unimaginable experience" that provided lessons for future outbreaks, said B.C.'s seniors advocate Isobel Mackenzie on Wednesday.
Among those: that health teams need to move fast to contain outbreaks and do rapid testing of staff and residents to stop the virus from spreading.
In the case of Lynn Valley, those things didn't happen and "chaos" ensued, said Mackenzie.
During the Lynn Valley outbreak in March 2020, health officials still believed "you couldn't spread the virus until you showed symptoms," she said.
But the deadly lesson at Lynn Valley was COVID "will spread quickly," said Mackenzie.
In those early, chaotic days of the pandemic, "mostly it was the residents and the family members of those residents who bore the brunt of that," said Mackenzie during a press conference.
Mackenzie added having three different contract employers at the site also made it more difficult to do contact tracing and communicate quickly with employees who needed to be tested or isolated.
On Wednesday, the seniors advocate released her report into the COVID outbreaks that occurred in seniors homes in the first year of the pandemic.
Seniors' home residents 32 times more likely to die of COVID
Mackenzie found long-term care and assisted living residents and staff were three and a half times more likely to contract COVID-19, and residents of long-term care were 32 times more likely to die from it than others.
A total of 782 long-term care residents died of COVID during 365 outbreaks during the time period covered by Mackenzie's report.
Among those were outbreaks at eight North Shore care homes. A total of 151 care home residents on the North Shore contracted COVID in those outbreaks and 52 residents died.
The largest outbreaks were at Capilano Care Centre, where 76 residents got sick and 24 died, and at Lynn Valley Care Centre, where 53 residents became ill and 20 of them died.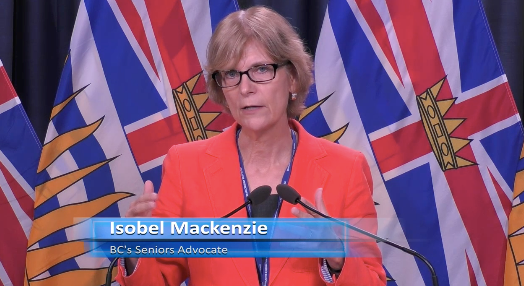 40% of care home staff said they'd worked while sick
Provincewide, a staff member first brought the virus into the care home in 76 per cent of cases. About 40 per cent of care home staff said they had also gone to work while sick in the past year, noted Mackenzie, both because of concern about who would care for residents if they didn't and because of lack of paid sick time.
"There isn't anybody out there who thought they had COVID and went to work. These are people who didn't feel well, but they didn't think it was COVID," she said.
Only about 60 per cent of staff at care homes get paid sick time, said Mackenzie, while four in 10 casual workers usually go without.
Mackenzie recommended expanding paid sick time as key to preventing future outbreaks, noting facilities that provided fewer days of paid sick leave were more likely to have a larger COVID outbreak.
In the case of Lynn Valley Care Centre, care aides work for Pro Vita Care Management, which contracts their work to the private owners of the care home.
Care aides at the facility voted to unionize following the outbreak, rejoining the Hospital Employees Union that used to represent them.
Mike Old, spokesman for the HEU, said care aides at Lynn Valley Care Centre went from five days paid sick leave to six days sick leave with their first collective agreement. That is set to increase to seven days in July 2023, he said. In comparison, unionized care aides who work for facilities run directly by health authorities get 18 days paid sick leave a year, he said.
Mackenzie calls for rapid testing
Other recommendations from Mackenzie included increasing rapid testing of residents and staff during outbreaks and as a screening tool.
"Initially it was believed that only people who were actively displaying symptoms of COVID-19 could infect others," she wrote. But that turned out not to be true.
She noted 77 per cent of seniors' homes that tested residents reported positive test results from seniors who weren't showing any symptoms. Those who tested everyone quickly were more successful in containing their outbreaks, she said.
But care homes received widely varying advice about who should be tested, wrote Mackenzie.
"There was a consistent theme of operators favouring more frequent, widespread testing than was generally supported by the local medical health officer."
Provincewide, in care homes where deaths resulted from outbreaks, about 30 per cent of the residents who contracted COVID-19 died.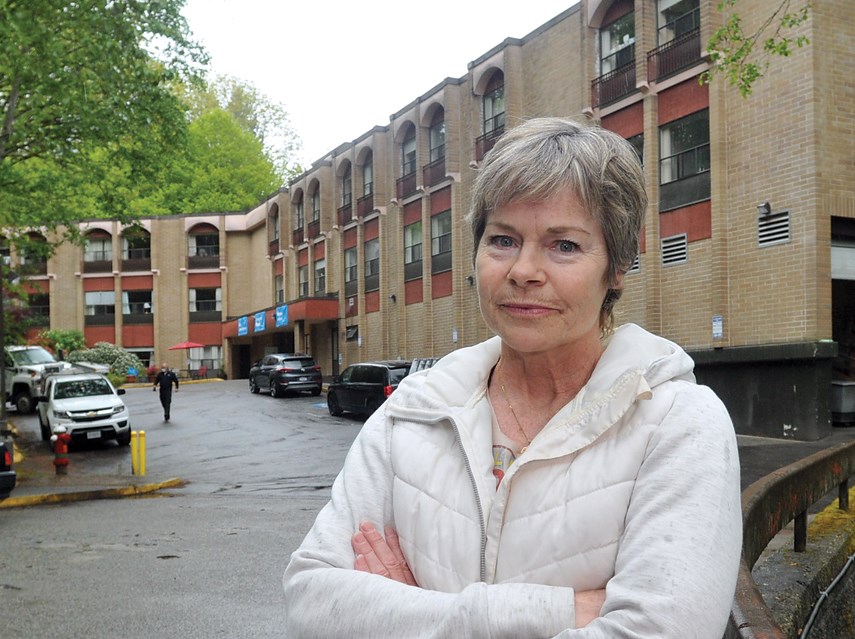 Outbreaks more frequent in private care homes
Outbreaks were more frequent in contracted facilities run by private companies and non-profits than they were in care homes run directly by health authorities, said Mackenzie – pointing to differences in paid sick leave, use of contractors and a greater proportion of registered nurses in health authority facilities as key factors.
Mackenzie also recommended eliminating shared rooms in seniors homes, noting the spread of COVID was worse in care homes with shared rooms.
That was the case at Capilano Care Centre, said Heather Fowler, a former employee who worked at the care home during the outbreak there.
"I would say the shared living quarters was the major reason people got sick and it was so contagious," she said. "And it was almost guaranteed that if someone in a shared room got sick, then their roommates would also become ill."
Revera, the company that runs the care home, announced earlier this year it intends to close the aging facility.
Daughter disappointed report didn't go further
Kathie Boyd, whose late mother contracted COVID during the Lynn Valley Care Centre outbreak, said she agrees with Mackenzie's recommendations. But she adds she's "super disappointed" the report didn't dig deeper into what happened in cases of the larger outbreaks in B.C. seniors' homes or hold anyone accountable.
"There was just a lot lacking in the report," she said.
"Why did 20 people die on my mom's floor (during the COVID-19 outbreak there?)" she asked. "It was because it took two weeks to get help."
Boyd, who was one of several family members who helped care for residents when staff didn't show up to work during the early days of the outbreak, added she was disappointed Mackenzie didn't talk to family members for the report.
There was some good news in Mackenzie's report. B.C.'s seniors homes fared better than Ontario's. In Ontario, about 20 per cent of all COVID-19 cases were in long-term care during the first wave of the pandemic, while in B.C. it was 10 per cent, she said. In the second wave, that dropped to five per cent of cases.