North Shore businesses hit with new restrictions to limit the spread of the Omicron variant say they're hunkering down and hoping the worst of the new COVID spike will soon be over.
On Tuesday (Dec. 21), Dr. Bonnie Henry, the province's health officer, ordered bars, nightclubs, gyms, fitness centres and dance and yoga studios closed from midnight on Dec. 22 until Jan. 18.
All indoor organized gathering like weddings and New Year's Eve parties are on hold, and seated events are also reduced to 50 per cent of capacity.
Devon Dunn, of Smitten Events, is a North Vancouver wedding planner who has had to cancel three planned New Year's Eve weddings on short notice.
"All of them are completely devastated," she said of the couples who were planning to tie the knot, adding, "Some of our clients had already postponed once or twice."
Now, couples are having to decide whether to cancel outright or try to postpone their celebration, she said.
Even postponing is challenging, she said – as so many couples who had to cancel in previous pandemic waves have already booked up venues and caterers for 2022.
"Everybody is booked solid for this year to come."
Rachelle McBride, co-ordinator for events at the Shipyards' Wallace venue, said fortunately for her, the biggest events of the holiday season – including corporate dinners and social events – already happened earlier in the month. One high school winter formal scheduled for January has had to postpone following the announcement of the order, she said, while a film shoot in January will still be permitted to go ahead.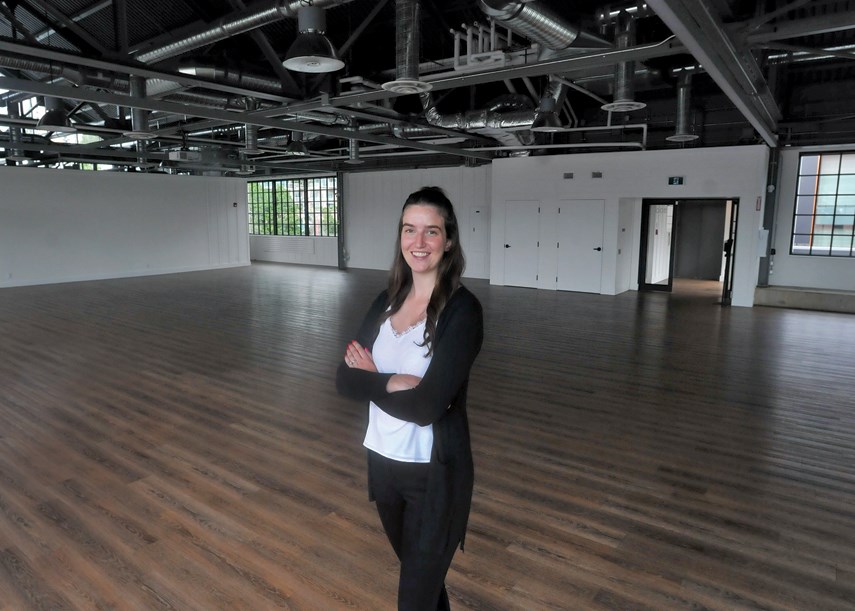 For Lesley Tomlinson, owner of North Vancouver's TAG Cycling, the latest shutdown for fitness centres comes with a sense of déjà vu.
The cycling studio was shut down in previous waves of the pandemic and managed to pivot to online classes, said Tomlinson.
"We were looking forward to it being a new year kickoff with some new people starting up with us," she said. But with the new health orders, that won't be happening – at least not in person.
For fitness businesses, January is traditionally a big month, said Tomlinson. "For lots of people, January is 20 to 25 per cent [of the business] they do all year," she said.
Tomlinson said she understands why the order was put in place and doesn't argue with the need to protect the health-care system, but admits for businesses like hers it will be challenging.
"We don't have a big voice. We're not like the restaurant industry," she said. "We're going to struggle along," she said. "Everybody's faced adversity. We're just going to look at it that way."
On Wednesday, the federal government announced it will be expanding eligibility for both businesses and employees to access lockdown financial help in sectors hit by recent closures and capacity restrictions. Workers who've lost more than half their income and businesses that have lost more than 25 per cent of their revenue can apply for financial benefits.
Similarly, Ravi Kahlon, provincial Minister of Jobs, Economic Recovery and Innovation, announced Thursday the province will provide between $1,000 and $10,000 to affected businesses, depending on their number of employees.
"I think it's fair to say we're all exhausted by COVID-19. Unfortunately, COVID-19 isn't done with us," said Kahlon.
Kahlon said he recognized how challenging the shutdown orders and capacity limits are for business. "They have been resilient time and time again," he said. "This is going to be a very challenging time of year."
Applications for the funding will open in January.
Under the provincial health order, group fitness and dance, yoga, Pilates and cycling programs have been cancelled, personal training has been halted, and weight rooms have also been closed at public recreation facilities in both North and West Vancouver.
Both Centennial Theatre in North Vancouver and the Kay Meek Theatre in West Vancouver will operate at 50 per cent of capacity.
Rob Gloor, executive director of the Kay Meek Theatre in West Vancouver, said the theatre opted to be cautious and continue booking at 50 per cent capacity this fall, so the health order won't change that.
For local sports teams, the new orders mean regular league games can continue but tournaments and related travel are off the table. The private North Shore Winter Club cancelled its 25th annual TNT hockey tournament that had been scheduled for Dec. 17-21, with an expected 60 teams in attendance, and has shuttered its fitness and dance programs.
For West Vancouver Minor Hockey Association, the new orders have meant postponing an annual fundraiser tournament usually held in the third week of January to February, said Tom Oberti, president of West Vancouver Minor Hockey.
But a quickly changing situation leaves a lot of room for uncertainty.
"There's a 50-50 chance we'll be able to pull it off," he said.