Nearing its 40th anniversary, Collingwood School in West Vancouver is an independent gender-inclusive school that spans two campuses. Collingwood's personalized and inclusive approach fosters academic excellence, and well-being as students explore opportunities across the Four Strands: academics, arts, athletics, and service learning.
With diverse curricular and co-curricular offerings, students pursue their passions and ultimately find their unique purpose in the world.
A sense of belonging
The school's commitment to equity, diversity and inclusion fosters a safe, respectful, and healthy learning environment.
"As an educational institution, we have the responsibility of not only preparing our students for life beyond the walls of Collingwood, but also to provide the understanding, empathy, and meaning needed for students to better navigate the complex world around them," says head of school Lisa Evans.
"Ultimately, we want to be a school where everyone feels welcomed, understood, and valued."
"For me, Collingwood has always been a safe environment for me to be myself," says Grade 5 student Kayla.
"A place where I can make mistakes, try my hardest and grow as a person. Through this learning, along with the support of my friends and teachers, I have become the best version of myself today. I value that the community is kind, inclusive, positive, and always encourages us to be the best we can be."
Forward-focused learning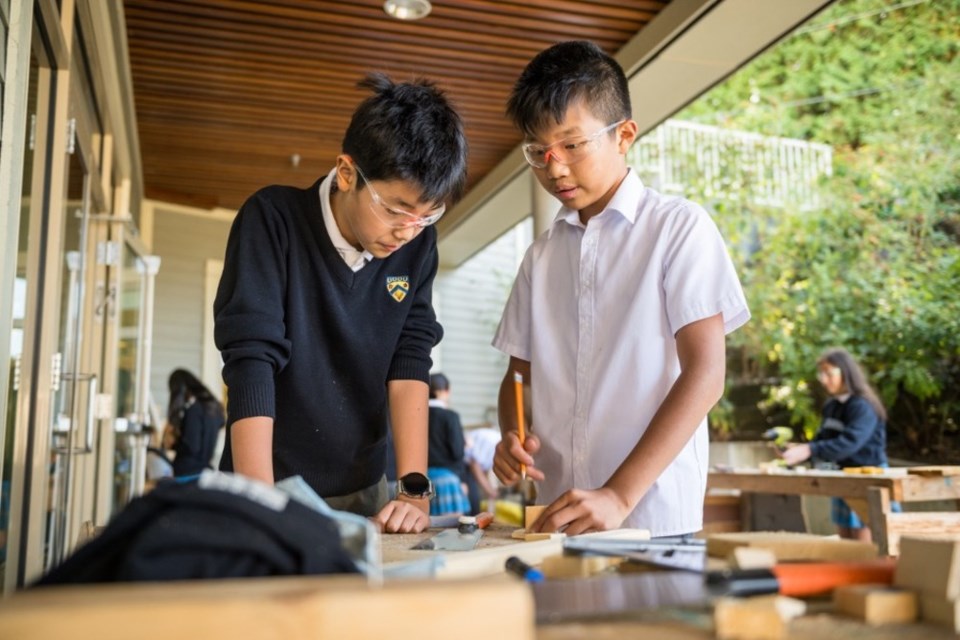 From Junior Kindergarten through Grade 12, Collingwood's academic principles centre around experiential learning, personalization, and well-being. Collingwood's Junior School programming and a unique timetable at the Senior School allow teachers the time to design experiences where students can deepen their learning and explore concepts.
"Experiential learning requires student initiative, deep exploration of concepts and content, as well as reflection, which allows students to be able to transfer that learning to other courses and experiences," explains senior school director of teaching, learning and innovation Jennifer Dousett.
Across the grades, learning is designed to support all students toward academic success. Teachers employ a range of instructional models, assessment types and educational strategies to support student learning.
In Grades 4-7, dedicated time for "Unbounded Learning" gives students the time and space to imagine, explore, collaborate, create, and strengthen their learning across and beyond the curriculum.
In Grades 10-12, students can choose what they want to study for their own immersive, experiential third-trimester course. The school's vast array of course offerings means that students can select from BC Ministry Courses to Advanced Placement (university-level) courses to electives in performing arts, visual arts, PHE, STEM, and entrepreneurship.
Rheanne Stevens, Junior School director of teaching, learning and innovation, notes that while experiential learning and personalization are essential to Collingwood's academics, well-being is at the centre of learning across both campuses.
"We know that without well-being, learning simply cannot happen," Stevens describes.
Collingwood students can exercise voice and choice within the required curriculum and provide the opportunity to demonstrate learning in various ways. The school's faculty work in partnership with students who are empowered to set and reflect on personalized learning goals.
The result is students who are prepared for multiple pathways for life beyond the school's walls. Last year alone, Collingwood's 117 graduates received more than 600 offers from post-secondary institutions globally.
A Collingwood education is more accessible than you might think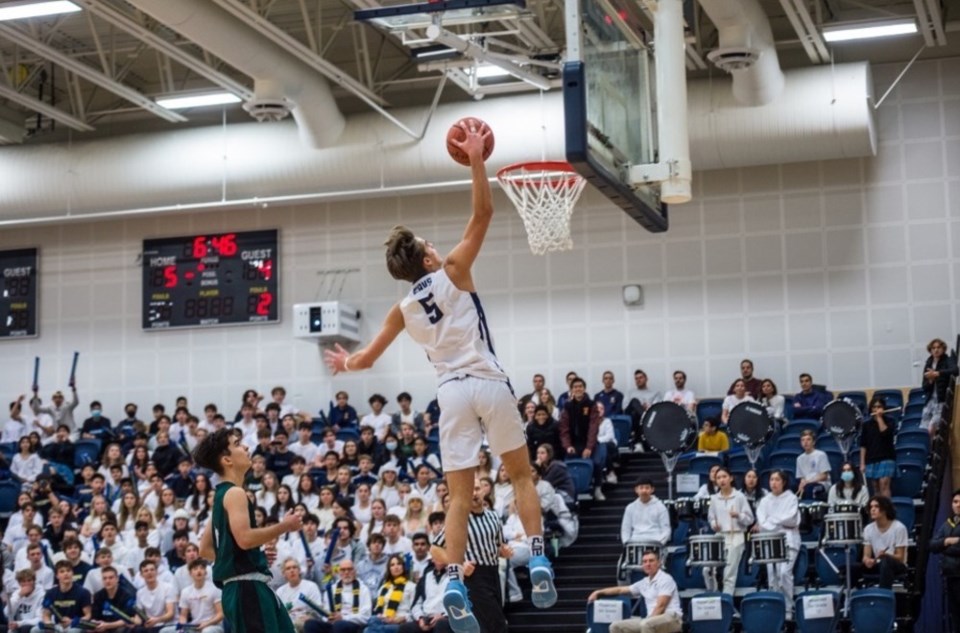 "Nearly half of the students enrolled in private and independent schools in Canada are from middle-income families," cites Lindsay Thierry, Collingwood's director of enrolment and financial assistance, "so a Collingwood education is more accessible than you might anticipate."
The school offers entrance scholarships in addition to financial assistance for qualified Grade 6-12 students who are actively involved in areas of their school and community that align with the Four Strand educational philosophy and who have demonstrated excellence in academics, co-curriculars, character, leadership, and community service.
Scholarships are awarded on merit, academic performance, leadership skills and extracurricular involvement, with additional consideration given to a family's financial circumstances. Financial assistance is needs-based for qualified students in Grades 6-12.
Families interested in discovering how learning at Collingwood School is different can visit the school's website at collingwood.org/admissions. For Open House information and Admissions inquiries, please contact information.