As tourism and hospitality sectors across British Columbia face workforce shortages, ISSofBC's new Gateway to Tourism and Hospitality Jobs initiative is providing a lifeline to both newcomers seeking employment and employers eager for a skilled workforce.
The program offers tailored training and a suite of resources aimed at integrating immigrants into the thriving sectors.
For newcomers in Canada, entering the hospitality and tourism sectors can be a daunting task, owing to the lack of local experience, credentials, or connections. Gateway seeks to reduce these challenges by offering fully funded training opportunities, one-on-one support, mentorship from industry experts, and direct connections with employers.
The program's dedicated staff develop custom career plans for each participant, focusing on individual needs. Participants also have access to occupation-specific language training to build English communication skills relevant to the industry.
"The program offered a lot of support for me in many ways, especially emotional support from my case manager who spends a lot of time on calls and emails with me," program participant Pouriya Kariamian says.
"Everyday has new challenges that I have to find answers to, but ISSofBC helped me to find answers and resolve those situations. I definitely suggest this program to anyone who is coming to Canada who is passionate about travel and tourism."
For employers, the program extends fully funded training sessions covering a myriad of topics including recruiting and retaining newcomers, building intercultural competence, and promoting anti-oppression and intersectionality. This initiative, supported by the Government of Canada, enables businesses to foster a more inclusive and diverse work environment.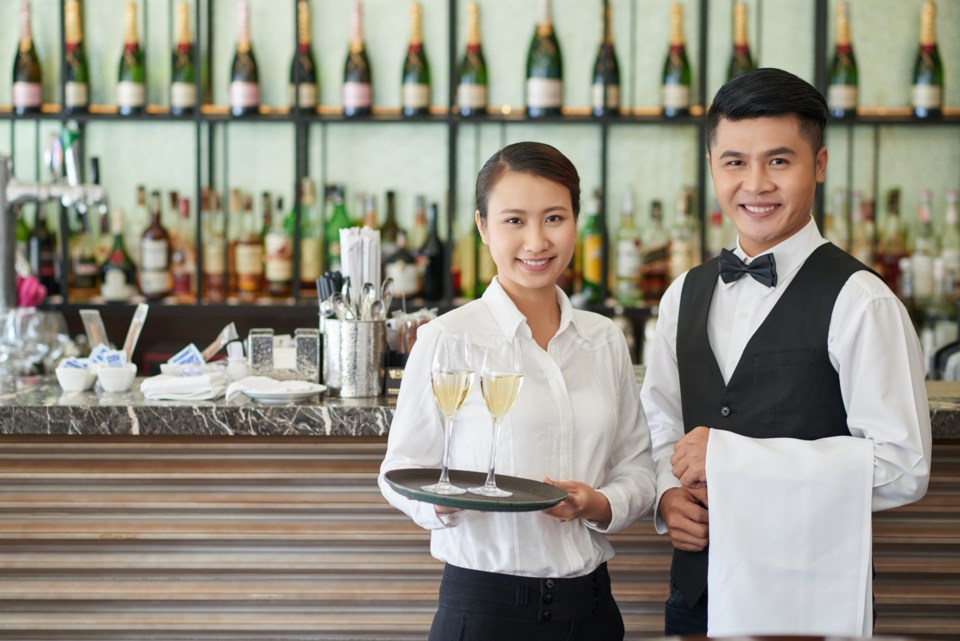 Gateway is committed to working closely with local employers and forming partnerships aimed at providing them with prescreened clients equipped with necessary skills. The goal is to improve employee retention rates by proactively addressing potential challenges. Employers also have the opportunity to attend job fairs, post job openings, and access a library of online resources to develop skills for their staff.
"ISSofBC is able to support me in connecting me with suitable, qualified candidates that have a passion to work in hospitality," says Manny Judge, director of talent acquisition at Fairmont Hotels & Resorts.
Gateway emphasizes the importance of professional networking, offering individualized connections for clients to meet like-minded professionals and seek mentorship. The program also provides insights into employer expectations, preparing clients to access the hidden labour market and gain invaluable Canadian work experience.
"When I came here I didn't even realize the exact skills I would need. ISSofBC helped me to find the right courses that I need to do this type of job in this country," program participant Tamara Shautsova says.
While the program has seen initial success, the focus is on attracting more participants and employers, both within and outside of Vancouver. Interested individuals and organizations are encouraged to explore the program's webpage for more information and complete their registrations to avail of this unique opportunity.
The Gateway to Tourism and Hospitality program stands as a testament to British Columbia's commitment to fostering a diverse and inclusive workforce. By bridging the gap between newcomers and employers in the tourism and hospitality sectors, the program aims to contribute to the individual success stories and the overall growth of the industry in the province.
For more information, visit www.issbc.org/our-programs-and-services/gateway-to-tourism-hospitality-jobs-for-newcomers
This project is funded in part by the Government of Canada's Sectoral Initiatives Program.