The launch of Edo Japan's newest location means it's easier than ever for North Vancouverites to access the quick-service restaurant's high-quality meals and snacks.
Now open, the latest Edo eatery at Park & Tilford is the company's first street-front restaurant in North Vancouver.
The Canadian-owned and operated restaurant offers Japanese-inspired meals and snacks made fresh from high-quality ingredients.
Some of the most popular meals are the signature bento boxes that come with two sides along with its delicious teriyaki chicken or sukiyaki beef served on a choice of rice or noodles. Popular snacks include hand-rolled sushi, gyozas, spring rolls, udon soups and more.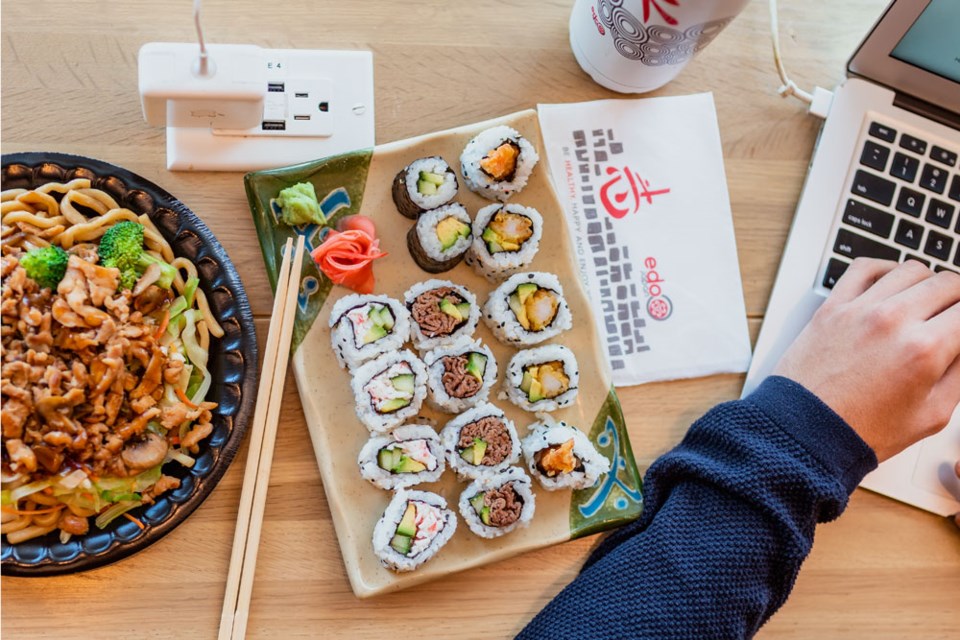 ​Here are five great reasons to choose the new Edo Japan for your next meal:
Signature teriyaki sauce
Loved by millions, Edo Japan's famous teriyaki sauce is the special finishing touch that makes every meal delicious. Made from a savoury combination of soy sauce, brown sugar, ginger and garlic, this signature sauce is always served with the question, will that be one scoop or two?
The demand for Edo Japan's signature sauce was so high that the company began selling it by the bottle so customers could enjoy adding the famous teriyaki sauce to their favourite dishes at home.
Freshly made meals
Made-to-order meals are prepared teppanyaki-style on the traditional teppan grill. This allows Edo Japan to bring its customers the freshest meals, fast without compromising on taste. Everything you order in the restaurant comes out hot, fresh, and delicious.
High-quality ingredients
Premium veggies, choice cuts of fresh Canadian chicken and beef, and high-quality vegetarian protein options make up the basis of Edo Japan's delicious meals.
Edo Japan believes in offering meals that are not only delicious but also healthier alternatives that you can feel good about ordering.
Wide menu selection
Whether you're looking for shareables or individual means, Edo Japan's menu features something for everyone. From vegetarians to carnivores, there's a menu item for everyone to love at Edo Japan.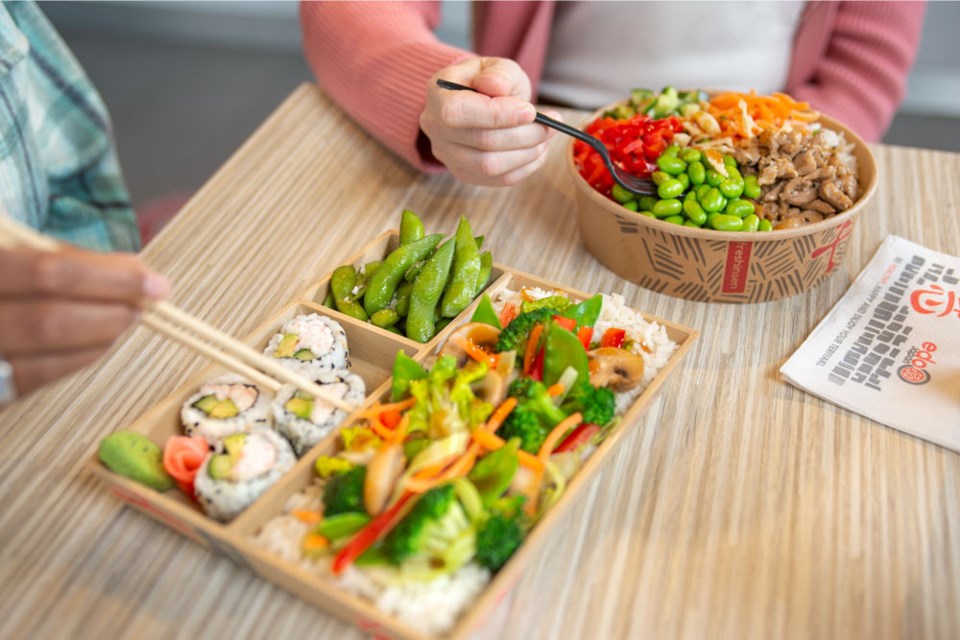 The signature bento boxes featured perfectly grilled protein with broccoli, carrots, cabbage and mushrooms. Served with rice and topped with the famous Teriyaki sauce along with a choice of two sides, the bento box is one of the most popular meal options.
Noodle and rice bowls are made to order hot on Edo's teppan grill with Edo's signature Teriyaki sauce. The fresh sushi options feature fresh ingredients rolled to perfection that are perfect for snacking and sharing.
Delicious snack options include yam or shrimp tempura, which are sweet and crunchy, battered in tempura and lightly friend; tasty spring rolls that feature veggies rolled in a flour shell and then fried until golden and crunchy; freshly steamed edamame beans tossed in sea salt; and gyoza, beef and pork wrapped in a soft pastry shell, fried crispy and served with dipping sauce.
Edo Japan is also family-friendly, offering kid meal options: smaller portions of the most popular dishes.

To order online, get directions and check out current promotions, visit Edo Japan's website.