Since it opened ten years ago, Cedar Springs PARC has become a vibrant hub for independent senior living in its North Vancouver community of central Seymour.
Originally launched in 2001 by founder Rainer Muller, PARC was designed as an independent living residence where seniors are able to maintain active, healthy lives, pursue diverse hobbies and interests, eat well, and take part in their community.
Offering more than just a place to call home, PARC specializes in providing fitness, arts and culture, nutrition and wellness programs to support senior health and vitality.
A commitment to community
PARC is deeply committed to its local communities, and Cedar Springs PARC is no exception. As an integral part of the neighbourhood, PARC supports programs and participates in events that directly involve and attract local seniors in North Vancouver and beyond.
The Mt. Seymour United Church Thrift Store, for example, has been a beneficiary of PARC's contributions since 2014.
"The Thrift Shop had outgrown its small space and decided to raise money for a dedicated shop," says Meg Clarke, a member of the thrift store leadership team. "One of the first supporters to help was Cedar Springs. Their amazing chef Josef produced delectable goodies for a tea-party for about 20 of our volunteers. It was a huge success and the event was repeated every year until Covid. During Covid times, when we could not gather in person, Cedar Springs prepared bags of goodies for the volunteers. We are grateful, and share the values of community involvement with Cedar Springs."
As part of parent organization PARC's community donations, Cedar Springs PARC also contributes to a wide variety of local organizations and programs. It contributed $250,000 toward the development of Presentation House's new Polygon Gallery at the foot of Lonsdale Ave, transforming arts and culture on the North Shore and reflecting the value of artistic expression that is encouraged throughout the PARC community.
With seniors top of mind, PARC also contributed to the accessibility improvements at West Vancouver's Kay Meek Theatre with a $400,000 donation.
Other North Shore sponsorships have included the Gordon Smith Gallery, the North Shore Keep Well Society, the North Shore Community Foundation Golf Tournament, the North Vancouver Barn Burner event in support of local firefighters, the North Vancouver Lawn Bowling Club, the Lions Gate Sinfonia, the Silver Harbour Senior Centre, the Deep Cove Heritage Society, the Deep Cove Shaw Theatre, Hollyburn Family Services and the Parkgate Seniors Centre.
"Thanks to the ongoing support we receive from Cedar Springs PARC, Parkgate Society is able to reach more seniors to help people in our community live life better," says Kelsey Grass, senior manager at Parkgate Society.
Life is good at Cedar Springs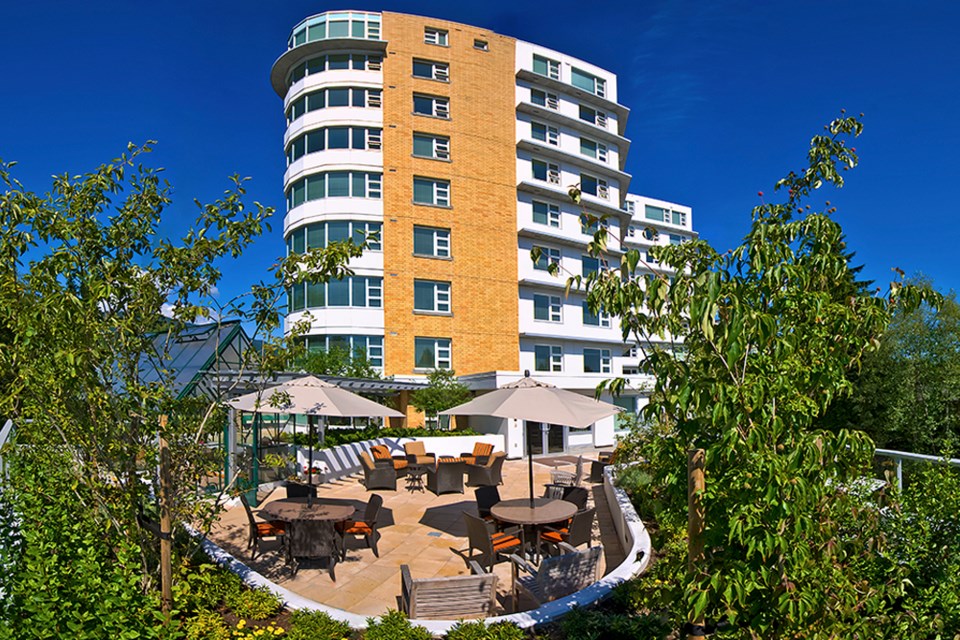 At an average age of 80, Cedar Springs residents are living long, healthy lives. And many have commented that they wished they'd moved to PARC sooner to take advantage of all the benefits of independent living.
"As soon as I walked through the door, I knew this was the place for me," says long-time Cedar Springs resident Cathy. "It's just such a warm atmosphere and everybody is so friendly – it's a community, it's a family."
With a genuine approach to improving the lives of seniors, Cedar Springs PARC brings together the best of independent senior living, and its ten-year anniversary is truly a point of pride for North Vancouver.
To learn more about life at PARC, visit www.parcliving.ca/cedarsprings or call them at 604.986.3633.