Attention, all football fanatics and soccer superfans! A new semi-professional North Shore soccer club is supplying an ideal opportunity for local players looking to develop their skills while pursuing adult high performance soccer in their home community.
Altitude Football Club (FC), part of the new League1 BC initiative, offers competitive soccer one level below the professional ranks. Formally kicking off this year, the league is designed to bridge the gap between youth and professional soccer.
"We're trying to provide these young men and women with an environment where they get the time and exposure to improve their skills and game, and really push themselves to take the jump to the next level as professional soccer players," Altitude FC co-founder Mark Marshall explains.
Marshall is part of a dedicated group of volunteers, along with Landon Voth and Paul Riches, who collaborated with coach Faly Basse on establishing a club in North Vancouver operated by individuals in the community for the community.
The North Shore is a hotbed for soccer, with over 8,500 children registered in local youth clubs. However, BC Soccer – the governing body for adult and youth soccer in the province – identified a gap in opportunities for competitive play once players progressed past the U18 level. To address the issue, they set-up League1 BC and partnered with existing leagues in Ontario and Quebec to establish League1 Canada.
"For those individuals who want to pursue higher-level soccer, other than the post-secondary environment, the only option is to move overseas or away from home," Marshall explains.
"Many young adults may not be ready for that yet. The purpose of League1 BC is to allow these players to stay at home and to train and play against top flight competition, while offering a local pathway for player development."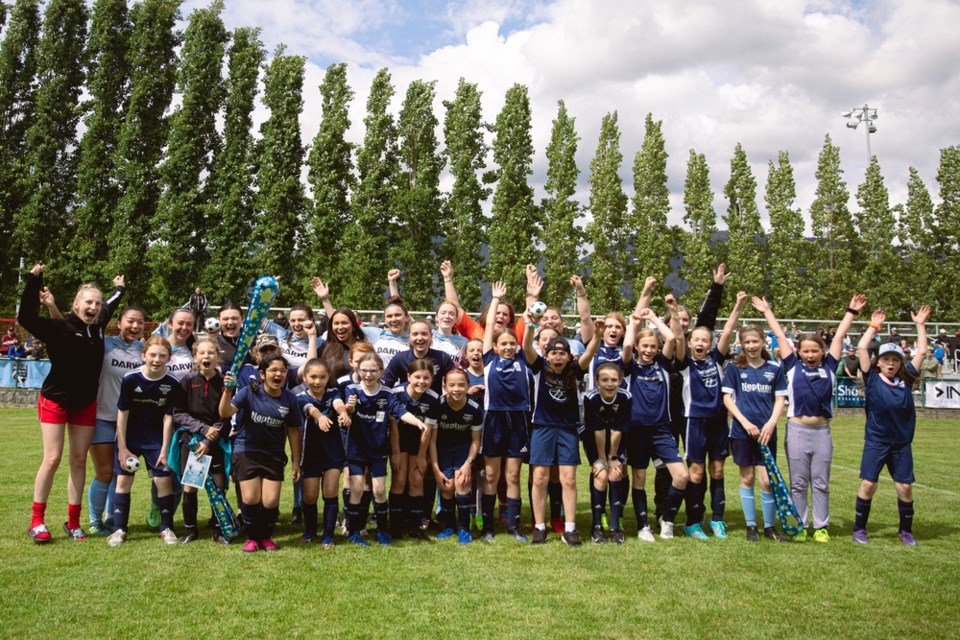 Altitude FC features high-performance semi-pro soccer for the North Shore community with both men's and women's teams, with many of the players growing up locally. The club actively promotes this community collaboration through partnerships with local companies as sponsors.
With a territory spanning from North Vancouver up the Sea-to-Sky corridor through Squamish, Whistler and Pemberton, the team provides an opportunity to invest in the development of local athletes while creating fun community connections that inspire players, their families and fans who love community soccer.
In their efforts to promote as many local athletes as possible in the years ahead, Altitude FC has a formal outreach program with youth soccer clubs around the area, with each home game featuring a different local youth club along with an Altitude player(s) who previously played for that club.
"What we're doing is reinforcing the idea that there's this high perfomance adult club that's playing in their community and, if they work hard enough, kids can play for it one day," Marshall says.
The chance to play for Altitude FC is especially significant for the women's team as this is currently the highest level of play available to women in Canada outside of the Canadian National Soccer team.
Altitude FC plays in the iconic Kinsman Stadium, which seats 700. Its home opener was sold out, with over 200 people standing outside the fenced venue.
To ensure as many people as possible can participate in and enjoy the experience, Altitude FC has made deliberate choices to keep costs down and help keep games comparable in budget to a night out with the family at a dinner and/or a movie.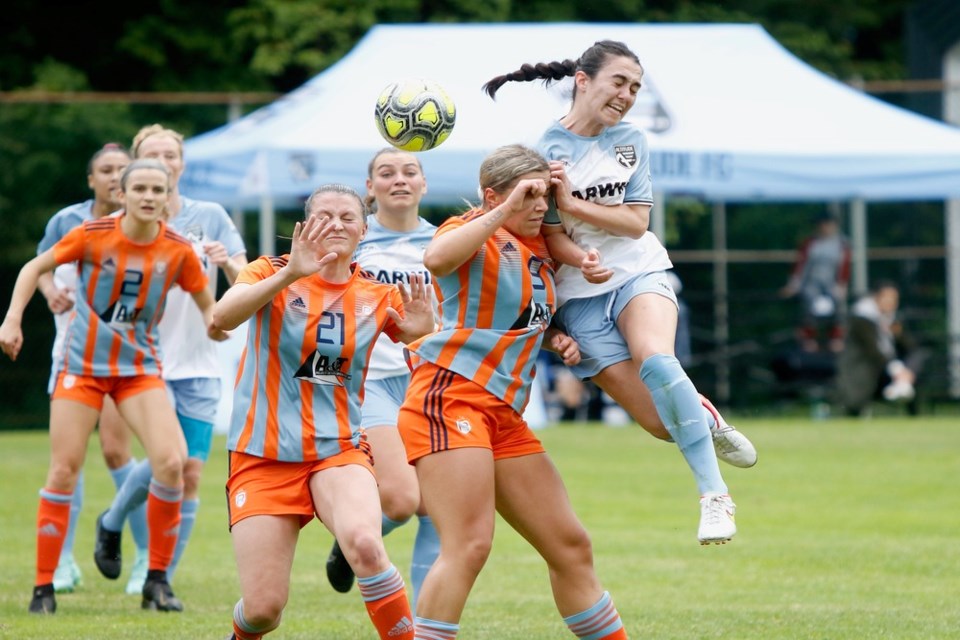 "We work hard to make it more like a festival environment," Marshall says. "It's a family summer-fun atmosphere where people can attend on the spur of the moment and don't have to plan weeks ahead or lay out hundreds of dollars for tickets and food and beverages."
In addition to both the men's and women's teams playing on the pitch, fans can also enjoy food trucks, a beer garden, and a free bike valet that is in place to encourage fans to cycle to games.
"Our goal is simple – to be the best club in the league," Marshall states.
"Not only in terms of wins and losses on the field, but also with regards to creating a culture and building a community of which everyone feels they're a member."
To secure your tickets for the next Altitude FC home game and learn more about the team, visit altitudefc.ca.